For this continuation of our series on Women Making Waves in the Cider World, we spent some hot weeks in the Interior region of British Columbia. Approximately a four-hour drive east of the coastal region, the Interior is home to a cider and winemaking culture that many say rivals Napa Valley for both beauty and vacation perfection. Living this epitome of the slow food lifestyle are certain women and their companies, some of whom we were able to track down and ask how exactly a woman comes to achieve this dream.
Kate Garthwaite & Theresa Pedersen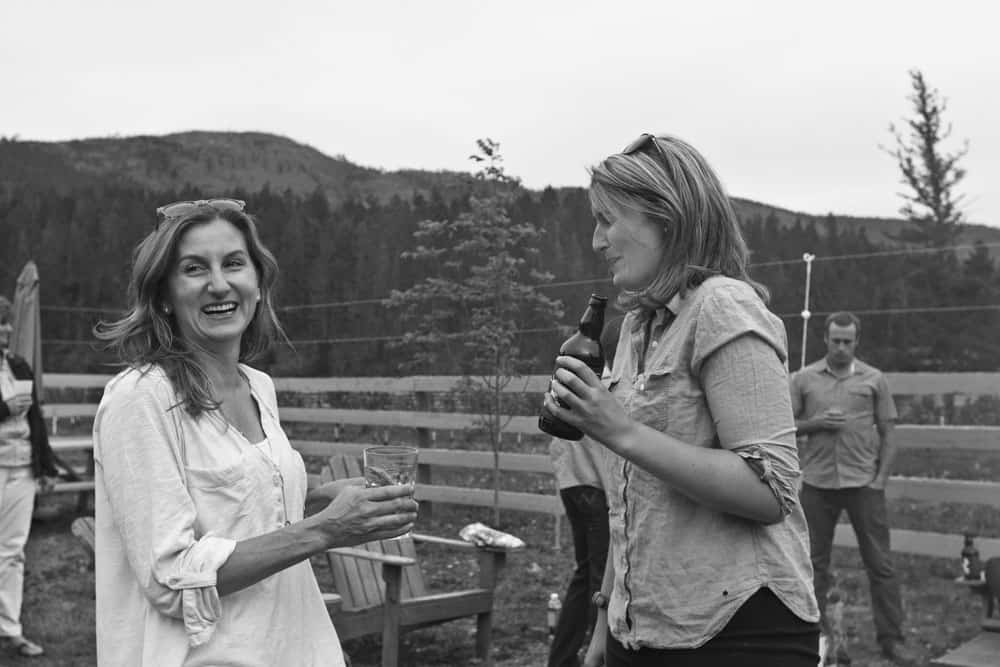 Out in left field, literally, at their cidery based on a remote highway near Merritt, sisters Kate Garthwaite and Theresa Pedersen of Left Field Cider Company are humbly perfecting their cider-making craft, and gaining many fans as they do so. A visit to their website quickly demonstrates that there is nothing lacking in sophistication for this rural cider outfit. Kate and Theresa have done their homework and traveled extensively to bring elegance and technical excellence to their operation.
Kate is the head cider maker. In tasting rooms of the more populated towns of the Okanagan, people will direct you to make the journey to find Kate, and call her the one to imitate. In fact, Kate has become an expert in a relatively short period of time. "When we started 6 years ago, there were only a few craft cideries in BC, and now there are over 20. It is nice to see so many different producers with their own take on cider making." Seemingly unconcerned about competition, Kate takes an interest in the success of those following in her footsteps. "Do it. It's a lot of work, but if you love it, it won't feel like work. Also, it's okay to start small. Everyone started somewhere."
When asked about upcoming plans, Kate likes to wait for harvest to get a sense of what new things they're going to do this year. That said, there is a preestablished general game plan. "We are definitely doing a lot more wild fermentations than we used to, which is very exciting. Next year, we plan to begin doing growler fills at our ciderhouse of still, unfiltered cider that was wild-fermented."  
Luckily, Kate was successful in convincing Theresa, her sister, to help her start the cidery back in 2011. With a background in commerce and having worked as a stockbroker, Theresa had a lot of skills to bring to the business side of things, but still credits their success mainly to good timing. "It's not like we anticipated this growth in the craft cider industry, and we were making some educated business decisions. It was just kind of serendipitous. And it's been so fun working together as a family and growing the cidery. We've been having a blast."
Miranda Halladay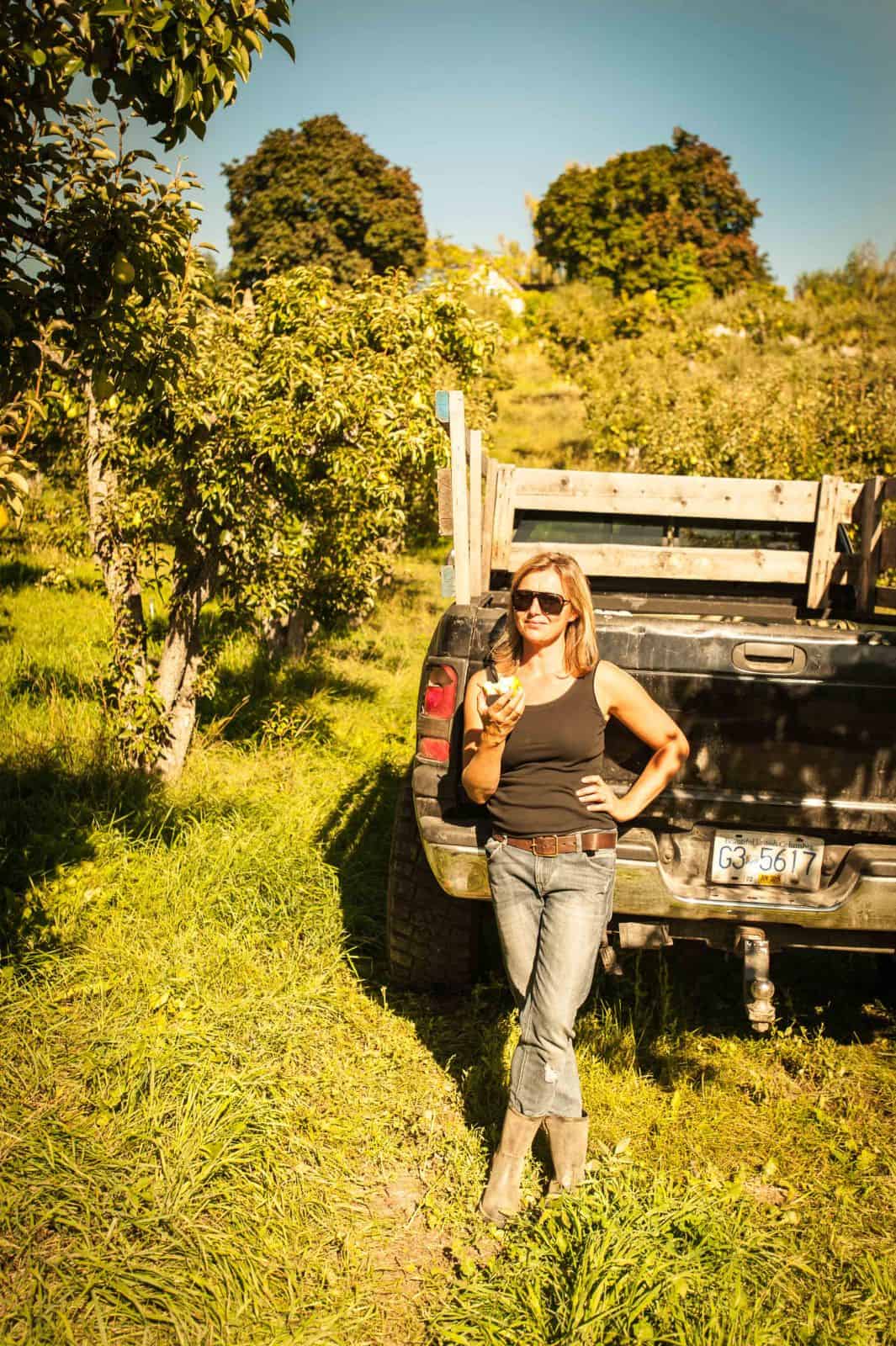 Speaking of the more populated towns of the BC Interior, for tourists of the cideries and wineries of the Okanagan, all roads seem to lead to Miranda Halladay, the well-loved owner of The Naramata Cider Company and Elephant Island Winery, which she co-owns with her husband, Del.
First going into the wine business in 1999, and then cider in 2009, Miranda is coming up on two decades of industry leadership and celebrates the progress she has seen throughout her career. "In BC, it is exciting to see the consumer demand for, and awareness of, products crafted with locally grown fruit and the understanding of the difference that tastes like."
Aside from watching over her pretty cobblestone tasting room garden—with café tables, a children's play area and a low tree canopy providing relief from the hot Okanagan sun—Miranda also sits on the board of the BC Farm-Crafted Cider Association. In that role, Miranda helps to protect the competitive potential of the grower producer, and also gets a front row seat for what is happening in the BC cider industry.
When asked what she finds most exciting in the industry, Miranda says, "The collaboration and exploration of traditional cider varieties alongside unconventional blends is really cool. We're beginning to develop a sense of an identity for what craft BC cider is."
Miranda is currently working on new seasonal releases under Naramata's Cider Makers Select line, which includes some interesting collaborative projects.
Far from stuck in her small town, Miranda is a student of the wider world of cider making, to which she looks for inspiration: "Virtue Cider out of Michigan and Austin Eastciders out of Texas are both North American companies that are rocking it."
If you want to take the advice of this Canadian cider expert, it's time to hit the road. "Explore the world with cider. It's a fantastic tour guide!"
Kate Durisek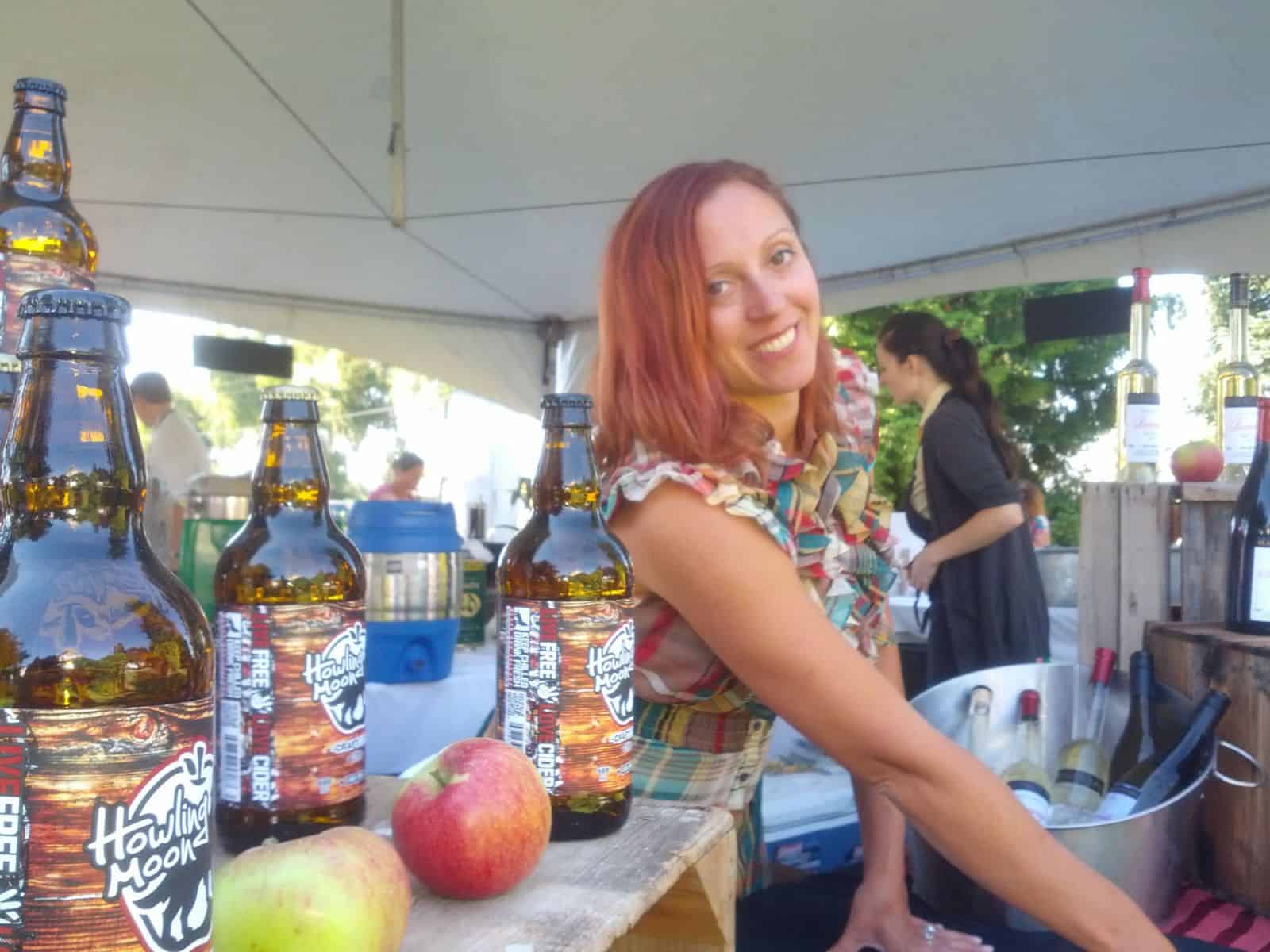 Kate Durisek, owner of Howling Moon Cider Company in South Okanagan (within an hour of the U.S. border), is also a proponent of farm-crafted cider.  
"I think it's great that the farm-crafted cider industry, particularly in British Columbia, is advancing so quickly. Consumers are getting more savvy to the different types of cider and what differentiates true craft cider from more commercially produced styles. Producers are committed to quality and craft, and it's inspiring to see that consumers are paying attention. As apple farmers convert portions of their orchards to different cider varieties, it will enable cider makers to define their individual styles and hone their portfolios, creating even more diversity in the category."
On the subject of her current projects, Kate continues her eloquent explanation, developing the theme of the important connection to the land: "This year, Howling Moon launched the Makers' Series, which includes seven different flavors of cider. The Makers' Series' artisan ciders are made with an infusion of botanicals and fruit harvested from our family farm and neighbors. The first release, Cucumber Mint, received a lot of attention and won us a medal at Drink Outside the Grape. We are also looking forward to opening our newly expanded tasting room in the spring of 2018."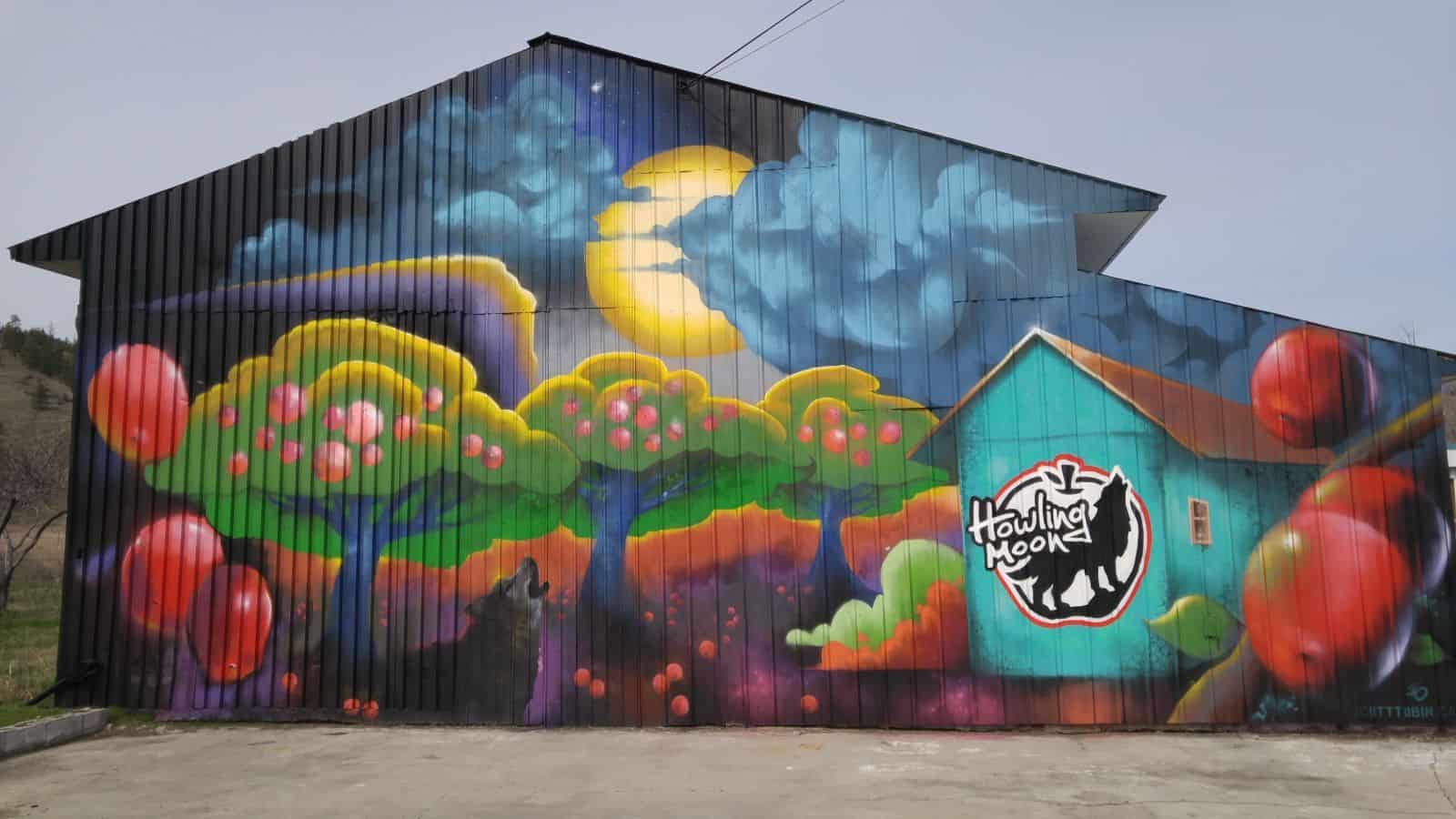 In fact, Howling Moon's expansion is going beyond its tasting room. "We purchased an overgrown vineyard a couple of years ago, and we have been working to convert it to a cider apple orchard. We currently have 30 varieties of cider apples planted, and have finally completely removed the grapevines that once grew here. We are striving to grow our fruit in a biodynamic organic way, which has been a huge learning curve. Our goal is to get the community and visitors involved in farming and give them tactile farm experiences, engaging kids and families in agriculture and teaching them about farming."
We are grateful to these visionary ladies of the BC Interior, and to you—and others—seeking to make your mark in the cider trade, be it in a small town or big city. Are you a woman making a splash in the hard cider industry, or know someone who is? Contact us at info@ciderculture.com with suggestions of who we should be talking about in the next installment of Women Making Waves in the Cider World!