CiderCon 2018 brought together hundreds of women in craft cider, including the two below who we were able to meet with and interview. As we will discuss, blogging is one thing they have in common, but it is just the beginning of what these two dynamic ladies create.
Meredith Collins of Along Came a Cider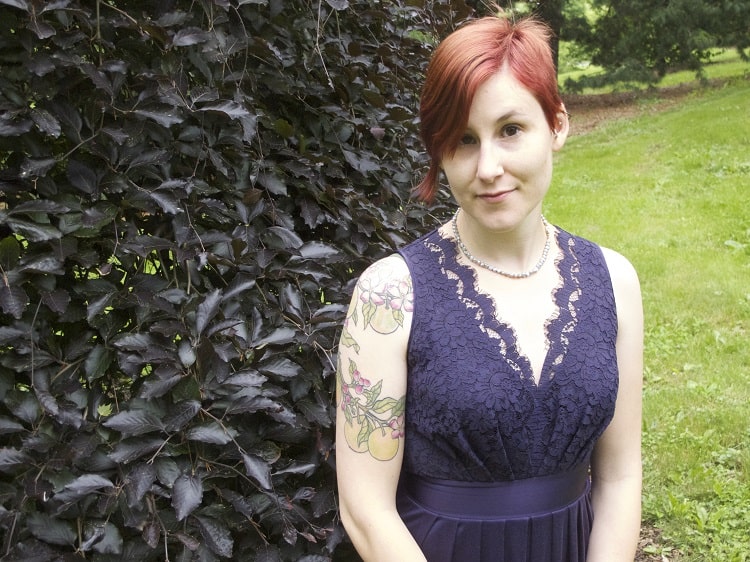 Meredith Collins was one of the original cider reviewers on the scene, going back to 2013, when she began sharing her tasting notes in a written voice that came across as approachable, authentic, curious and thorough.  
"For my blog, Along Came A Cider, I'm pretty happy about getting to write about cider events, as well as doing my regular reviews. Right now, that means CiderCon, later this month I'll be writing about the Gathering of the Farm Cideries, and in a few months, that will mean covering GLINTCAP," Collins explains. "My other special upcoming series is Very Perry May which will be a whole month of roundup style reviews of perries."
As if she weren't educated enough about cider, Meredith came away from CiderCon with a whole new enthusiasm, both from the perspective of the production side and from a consumer standpoint.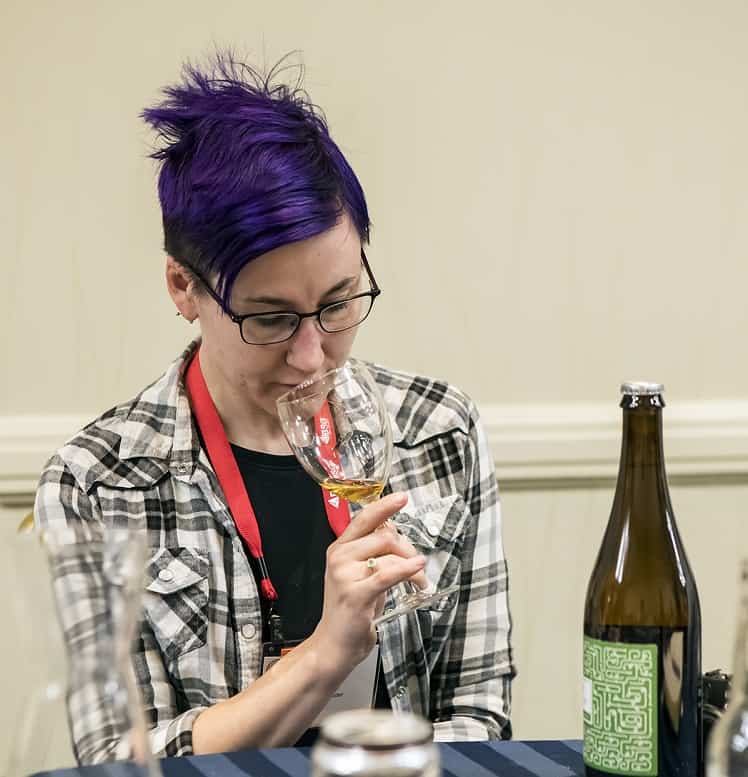 "Production-wise there are several orchards across the United States that were planted with cider-specific apple varieties, in all regions, about five to seven years ago. These cider making apples will have tannic and aromatic properties that will broaden the possibilities of American cider. I cannot help but smile when I think about this," she says.
"In terms of the cider market and consumers, there's some wonderful movement towards agreed upon ways to describe and label cider, so that when we pick up a bottle in a shop, there will be much better tools for communication on its label. The USACM released its style guide which is an excellent step one, and I'm hopeful for a dryness scale and a shared lexicon in the coming year or two. I think when labels improve, folks can start buying new ciders with more confidence. That will be fantastic!"
In her blog posts, Meredith has become a treasured go-to source for reviews of ciders from all around the world. Her latest blog post, summarizing CiderCon 2018, showcases her particular enthusiasm for international products. But, in talking to us, Meredith makes sure to take the time to express her appreciation of the ciders that characterize her own region.
"In my home area, the Finger Lakes Region of New York, we have a lot of great stuff happening. Our Cider Week is getting better each year. I have so much love for: Black Diamond, Bellwether Cidery, Redbyrd Orchard Cider, and South Hill Cider. All of their releases are just not to be missed."  
Meredith recently has expanded her contributions to the industry by writing Craft Cider roundups for Cider Culture.  
Eleanor Léger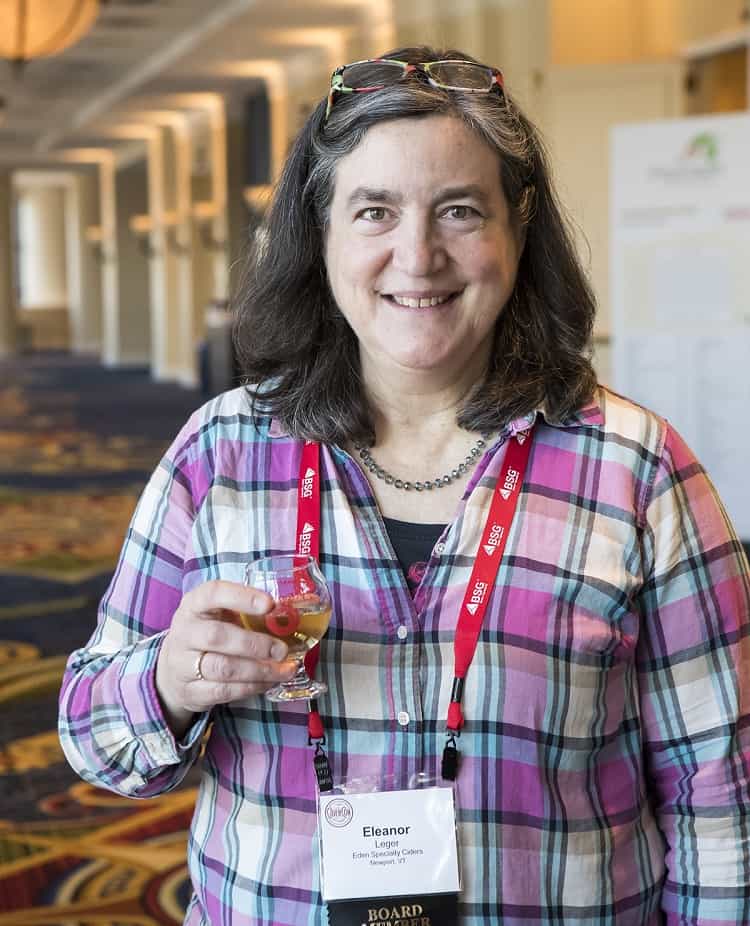 It was a true honor to become acquainted with Eleanor Léger, founder of Eden Specialty Ciders. For CiderCon this year, she drove to Baltimore from her orchard location in Newport, Vermont. Having been the first woman elected to the USACM board of directors, and founder of the Vermont Ice Cider Association, Léger has inspired many cider makers, both male and female. When we asked what inspired her, she said:
"I am inspired by a passion for place-based food and drink, and my biggest reward is finding other people who share that passion and understand how it is demonstrated in our ciders.  I realized I was a cider person the first season we produced our ice cider when I found myself spending eight hours a day in a cold damp cellar and loving every minute of it. I also love my farm, my apple trees and the relationships I've formed with the other local growers from whom we source. Cider making for me combines so many things I enjoy — math, science, problem-solving, our beautiful Vermont agricultural landscape, and delicious food and drink."
Léger has appeared widely in the press, and there is much information to be found on social media about her products and business, given her ongoing leadership in the industry. To change things up for this article, we focused on what her message would be to women who are just getting started. This is the advice Eleanor offered:
"Visit orchards and other cider makers, especially those connected to the kind of cider you think you want to make. Be realistic about what you like to do with your days, and make sure that the vision in your head matches reality. There are many roles to play in cider, and there is a place for every type of person. Find the one that makes the most sense for you, so that five years down the road you will be happy and successful. If you are going to start a cidery, make sure you read the posts at Cidernomics.com, too."
Although Léger has completed her tenure as a director on the USACM board, she is still thinking about the future of cider.
"The wine and beer worlds have a tremendous breadth of varieties and price points, and yet so many people say 'cider' as if it is one thing. I think that, as the trade become more educated and aware, there will be more recognition and exploration of the many varieties and styles of cider out there. And those varieties will get more exposure and more traction as they find their niches," she notes.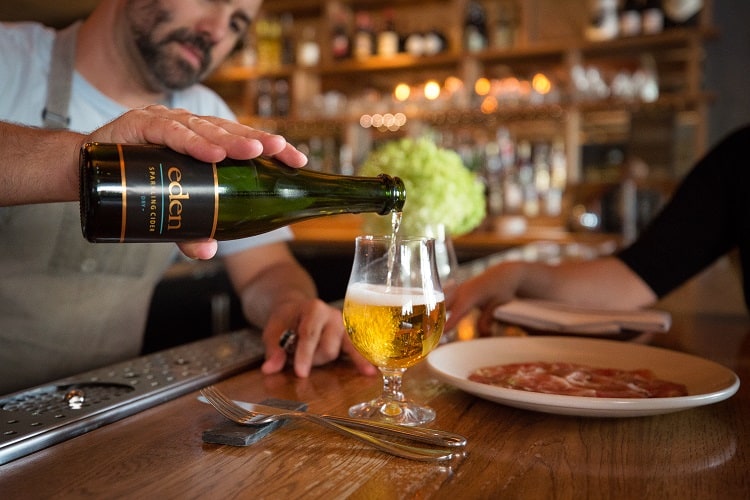 New releases at Eden Specialty Ciders will include its Champagne method dry cider (presented in the panel on Champagne method at CiderCon) and, rumor has it, possibly a full-flavored, heritage canned cider — harvest pressed, slow fermented and just lightly dosed with their ice cider.
"It won't be cheap, but it's going to be a great value, it will respect the fruit from which it is made, and it will be totally delicious," Léger says.
Want to learn about other women making waves in the cider world? Check out Holly's nine installments on the topic so far.
Meredith Collins photo: Meredith Collins
All other photos: Cider Culture