With winter's chill still weighing heavily in the air, warm up with a nice cup of tea-infused cider! A number of cideries are adding tea blends to their ciders and we're not mad about it. The flavors of the teas mix perfectly with apples for a new twist on your usual sipper.
Find your new favorite cider and tea blend below: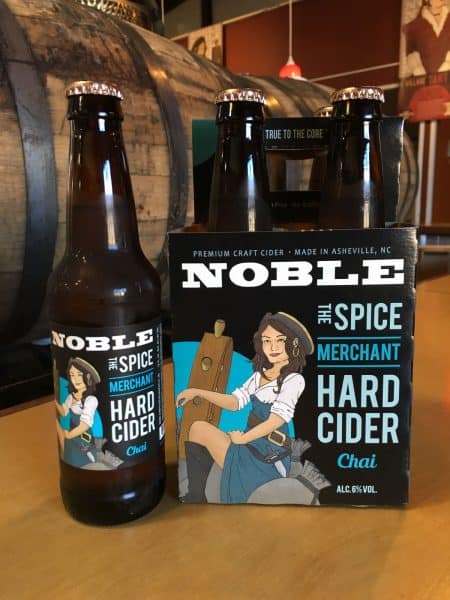 Exotic and full of promise, Noble Cider's The Spice Merchant journeys far and wide to bring you a bounty of mysterious spices from distant lands, including cinnamon, cardamon and cloves. Made with AppalaChai! tea, you'll notice a semi-sweet finish on each sip. In addition to The Spice Merchant cider, Noble Cider's taproom offers a selection of tea ciders. If you're lucky enough to be nearby Asheville, stop by and try Rwandan green tea, Rwandan black tea and Earl Grey tea ciders available on tap or in growlers to-go. Good news for for those who already love the Earl Grey cider: It will become a year-round cider available in bottles later this year. 356 New Leicester Hwy., Asheville, NC; (828) 575-9622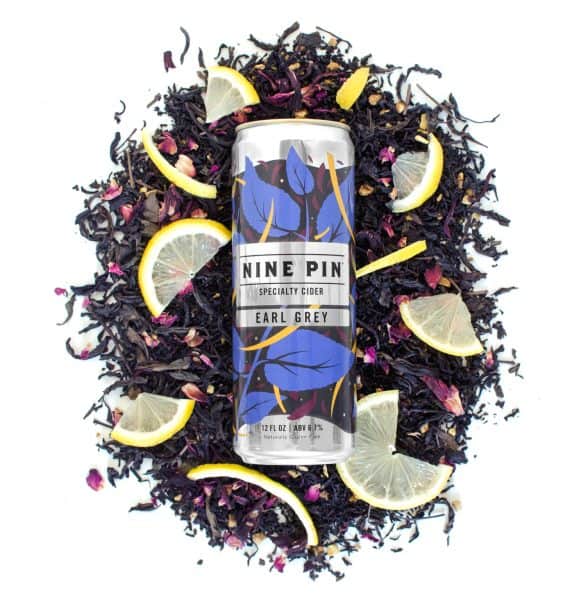 Nine Pin Cider isn't messing around when it comes to the tea game. From vanilla chai to peach tea, and now Earl Grey, Nine Pin is making super flavorful tea-infused ciders. Nine Pin embraces New York's long winter grey with its specialty, Earl Grey cider. A collaboration with Albany-based tea shop Short and Stout, this unique cider is crafted with 100% NY apples, cold infused with Earl Grey tea, and it's aged on lemon peel. The result is a bright and floral cider with tropical mango-like notes and an earthy citrus finish: the perfect way to embrace the grey. 929 Broadway, Albany, NY; (518) 449-9999
Stoked Cider has created a dry Japanese-style cider, crafted for yogis, Zen masters and everyone else, too. Tipsy Buddha is created from a mindful blend of the most prized ingredients in Japanese cuisine that are traditionally reserved for Shogun warriors and Buddhist monks. Fresh yuzu packs a serious citrus punch as matcha boosts the metabolism and calms the mind. Even if you don't live in Cali, you can still get stoked on Stoked by shopping online. 31320 Via Colinas, Unit #110, Westlake Village, CA; (818) 851-9018
Transport yourself to the south with just one sip of  One Tree Cider's small-batch peach tea cider, made with locally sourced peaches that are pureed and blended with artisan black tea brewed on-site. This summer-dreamin' combo is then incorporated into its delicious apple cider to create a balanced and unique beverage. 111 S. Madison St., Spokane, WA; (509) 309-2996
Have you seen tea-infused ciders starting to pop up in your local bottle shop? Let us know what you've tried and what you think!