Exciting news for the Washington State craft cider community! On June 30, 2020, two new cider projects entered the local fold: Yonder Cider and The Source Cider. Both of these are the brainchildren of Caitlin Braam, a Seattle-based freelance marketer and brand strategist in the beverage space. Her impressive resume includes being the former president of Seattle Cider Company and Two Beers Brewing Co., and former brand strategist at Angry Orchard. You might also recognize her name from her involvement with Pomme Boots, the close-knit organization for women working in the craft cider industry.
Yonder Cider is a new line of craft ciders that blend modern and traditional apples to create balanced, bright and complex flavors that speak to terroir. Picked and pressed in Wenatchee, Washington  Yonder's ciders walk the fine line between affordable, casual, modern ciders and the more full-flavored and complex heritage ciders.
"The Wenatchee Valley is home to more than 100 known varieties of apples, growing in abundance between its rocky cliffs, making for not only a beautiful sight, but unlimited potential for cider," says Braam. "The depth of flavors and character coming from these apples are what help set our ciders apart."
A blend of bittersweet cider apples and culinary apples, with Fuji and Honeycrisp creating the foundation, means that in each of Yonder's sleek cans, you'll find tannins, acid and body, the holy trinity of delicious, balanced cider. Yonder's product line, which each weighs in at 6.5% ABV, includes:
Dry: Bright, light and refreshing,  this cider is a blend of traditional and modern cider apple varieties with bright notes of orange, lime dance and tropical fruit. Apples: Fuji, Honeycrisp, Roxbury Russet, Ashmead's Kernel, Wickson Crab.
Semi Sweet: Juicy, crisp and balanced, this cider offers notes of peaches and strawberries with a touch of spice. Apples: Fuji, Honeycrisp, Golden Russet, Dabinett, Various Red Fleshed Apples.
Palisades: The perfect mix of tangy and tart, Palisades blends apples and Pacific Northwest blackberries with a touch of sage. The flavor combination is inspired by a favorite cocktail at Seattle's Oliver's Twist. Apples: Fuji, Honeycrisp, Roxbury Russet, Dabinett, Various Red Fleshed Apples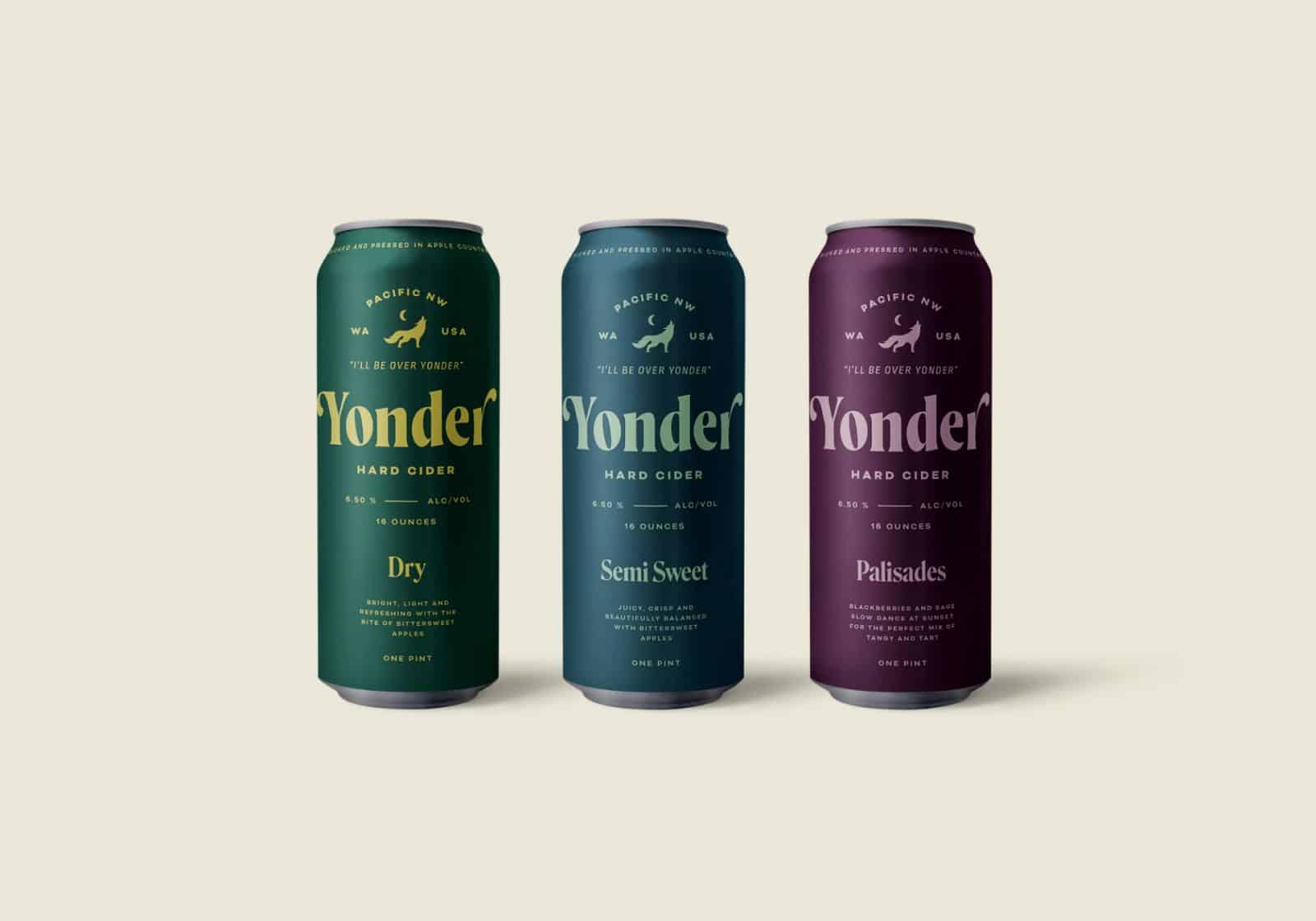 Available on August 7, 2020 in cans and on draft, look for Yonder Cider in Washington state and online in an additional 40 states.
Braam's other new company, along with co-founder Tim Larsen, is The Source Cider, also located in Wenatchee, Washington. The Source echoes the "custom crush" models in the wine industry and aims to reduce the barrier to entry, and to growth, for cideries across the country by providing access to premium juice and custom fermentation. Services include sourcing cider fruit from local orchards, pressing, fermenting and delivery. These offerings can help cider makers create new ciders or match current recipes for scalability, with a promise of quality, consistency, shorter lead times and competitive prices.
"Tanks alone can run a new cidery upwards of $80,000," Braam says. "Add in a press, time to secure apple contracts, and building a skilled team, it can add up quickly, on top of being limited by the amount you can produce. By working with The Source, we can drastically reduce those costs and offer cideries unlimited growth potential with quality products."
With harvest right around the corner, The Source's facility, complete with state-of-the-art equipment, is set to launch on July 20, 2020. For cideries large and small, The Source will be able to provide opportunities to both increase brands' production and quality, with flexible, affordable pricing.
For more info on these cideries, follow along on social media — find Yonder's Instagram here, and The Source's here. And congrats to Braam on these incredible new ventures!