Every industry needs a squad that works behind the scenes to champion and advocate for the collective group. For the cider industry, that's the American Cider Association (ACA), an organization of US-based cider and perry producers that seeks to grow a diverse and successful U.S. cider industry. It does this by organizing programming, like CiderCon® and the CCP educational platform, providing info, resource services to members, and by advocating on their behalf.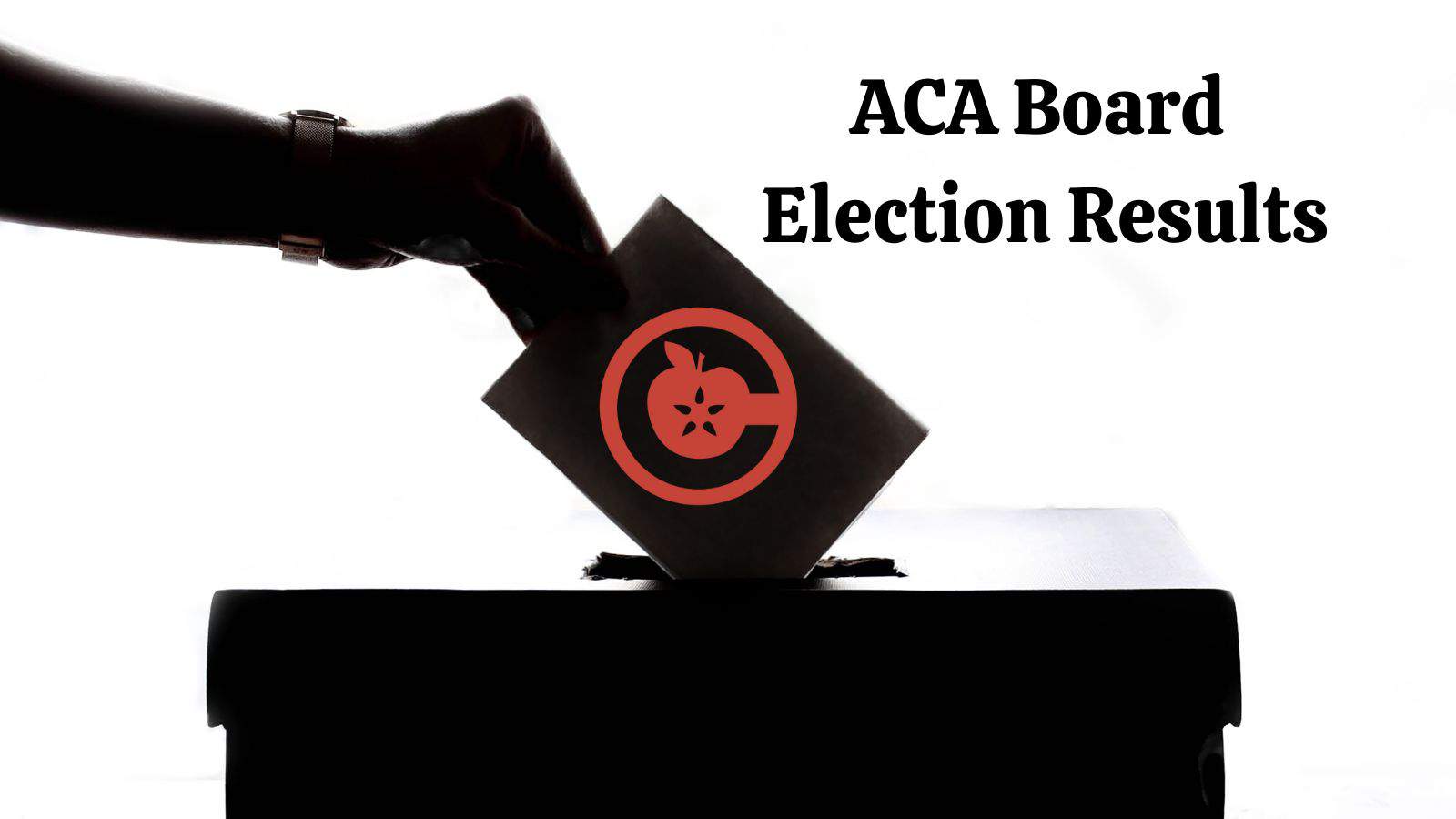 The ACA is led by its board of directors, and board elections are held every year. Last Friday at CiderCon®, the ACA announced the results of this annual election, and welcomed Christine Walter of Bauman's Cider in Gervais, Oregon, as director-at-large, and David Glaize of Old Town Cidery in Winchester, Virginia was elected as the Southern Chair, tasked with serving as the liaison for the ACA's Southern members and the Board of Directors. Both of these new board members are multi-generational apple growers and cidermakers, and the ACA's board is undoubtedly bolstered by having a stronger grower presence.
A little bit more about the new board members:
Christine Walter grew up on her family's farm, Bauman Farms, in rural Oregon, and pressing juice and raising apples are some of her earliest memories. She studied biochemistry in college, eventually returning to the farm where she now makes award-winning Bauman's Cider. Walter is also currently a member of the board of The Cider Institute of North America, close partners of ACA.
David Glaize is a fourth-generation apple grower in Winchester, VA, and a co-owner of Old Town Cidery. In 2010, Glaize and his brother Philip convinced their dad to plant cider varieties. In 2018, they constructed a processing facility. The juice company, Glaize & Brother Juice Co., provides custom juice blends to cideries, wineries and breweries along the East Coast. The brothers opened Old Town Cidery in 2021 in an effort to keep the family business vertically integrated. Glaize is a member of US Apple, a trade group for apple producers, and hopes to help deepen the relationship between that group and the ACA. He is passionate about consumer education and farmland protection.
In addition to these new board members, the ACA also announced the results of its 2022 board officer elections. Dave Takush, head cidermaker at 2 Towns Ciderhouse in Oregon joined the ACA's executive committee as Secretary; John Behrens of Farmhaus Cider in Michigan served as the Secretary in 2021 and was newly elected as Treasurer for 2022. Brooke Glover of Swilled Dog Hard Cider & Spirits in West Virginia and Eleanor Leger of Eden Specialty Ciders in Vermont were both re-elected as Vice-President and President, respectively.
"I'm excited to work with our fantastic board and our diverse membership to move the cider industry forward with the trade and regulators," says Leger. "Together, we will help American drinkers of all demographics discover and enjoy the amazing range of great ciders in the marketplace."
The ACA's board also saw the retirement of a few of its members.
Paul Vander Heide of Vander Mill Cider in Michigan and David Thornton of James Creek Cider House in North Carolina both completed their ACA board service this year.
"Paul and David are both incredibly strong leaders," says ACA executive director, Michelle McGrath. "Paul and I have worked very closely together to grow the ACA since my hiring in 2016. It's been an honor to work with him and learn from his mentorship. And David was a force for positive change. I am a better leader for having worked with both Paul and David, and I will miss their presence on the board tremendously."
Membership Meeting
The ACA will hold its annual virtual membership meeting, with opportunities to meet board members, on March 8, 2022, at 10 a.m. Pacific. Members will be sent meeting details by email.
"Our virtual membership meeting last year was a big success. Our members loved it so much, we're going to do it every year now," says McGrath. "It's a great chance to talk more deeply about strategic initiatives on the heels of CiderCon® conversations."