You can be sure that every quarter, Northwest Cider Club's subscription boxes are going to be packed with incredible ciders. The main goal of this awesome, straight-to-your-doorstep club is to provide unique, rare and special ciders from the Northwest region of the US to cider fans across the country. But its Spring 2022 boxes are going the extra mile with certified (literally) bangers: top-of-the-class ciders from Oregon and Washington that have won awards from the Portland International Cider Cup (PICC), a widely respected cider competition that judges ciders from Oregon, Washington, Idaho, Montana and British Columbia.
The NW Cider Club is calling this season's theme, appropriately, the "Winner's Circle":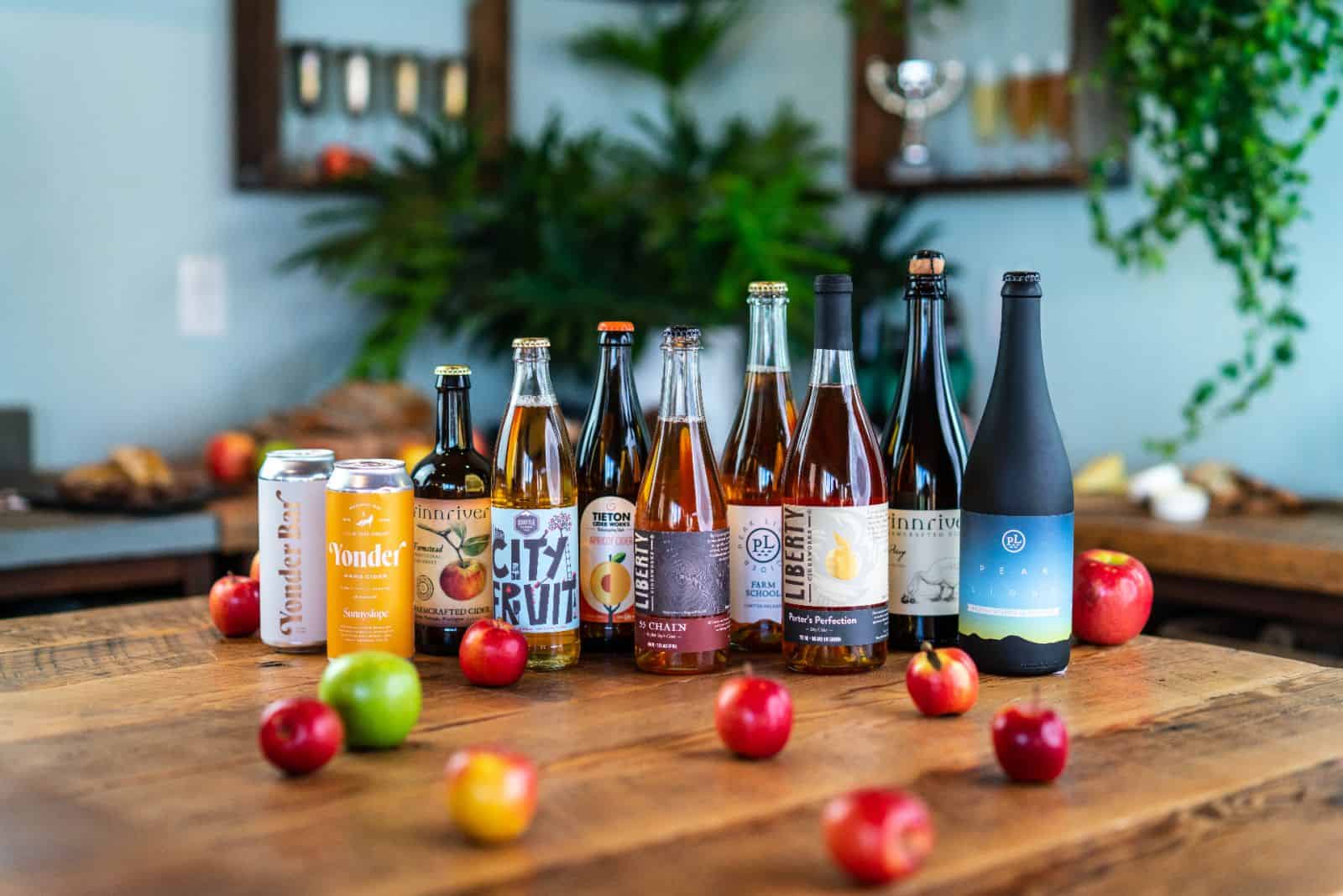 As always, there are two levels to explore: the Discover Box (six ciders in smaller formats) and the Elevated Box (four ciders in 750-ml bottles). Whichever you choose, place your order by March 9 for shipping in early April. Remember, you can sign up for a quarterly subscription — or gift it! — or just make a one-time purchase. No matter how you slice it, the result will be unique, rare and delicious ciders arriving on your doorstep.
Looking for more info on the ciders included in the NW Cider Club's Winner's Circle boxes? Dig in here with some of our favorite selects from the Discover and Elevated boxes:
Discover Box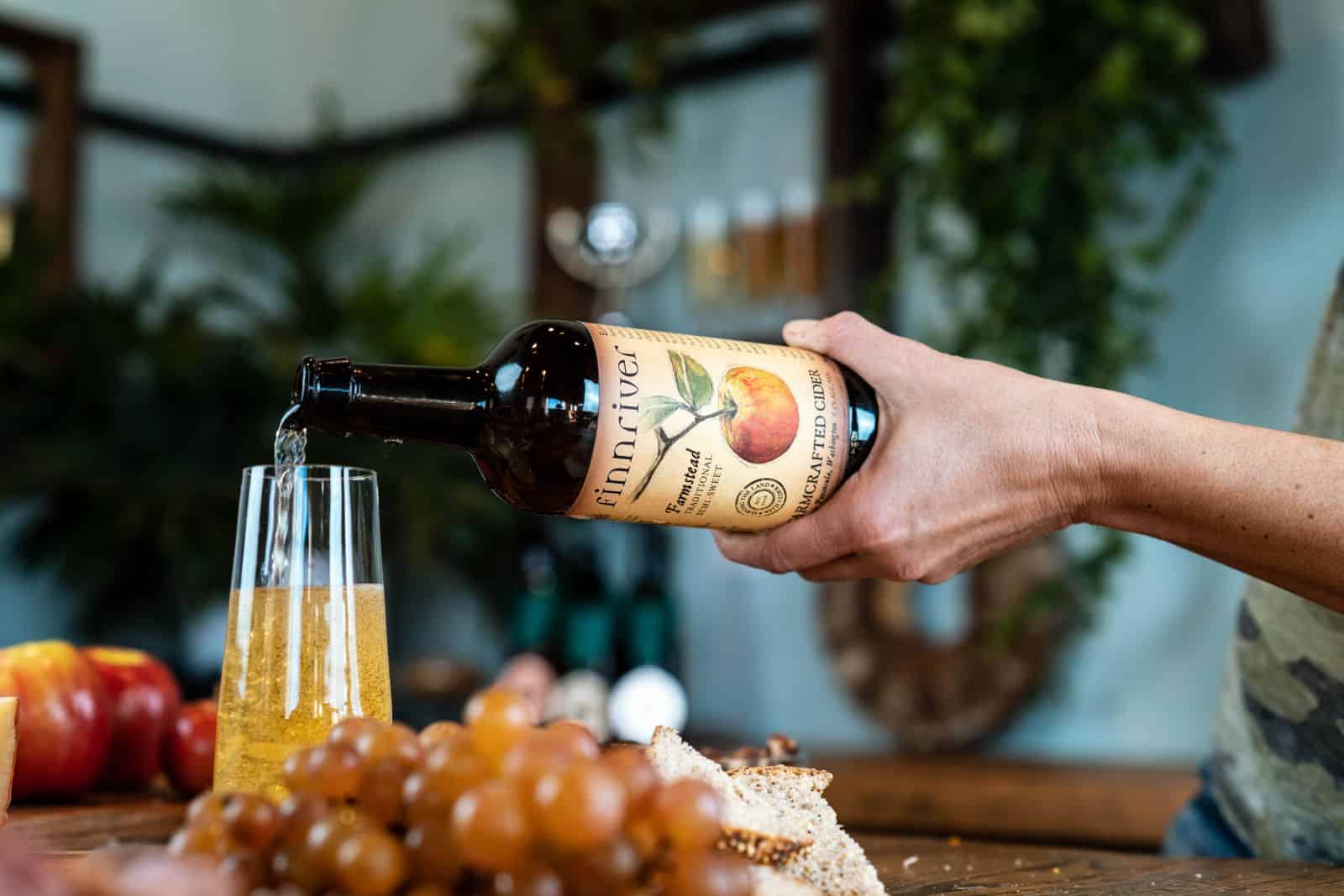 Cidermaking info: This blend includes 50+ apple varieties, including traditional bittersharps and heirloom culinary apples (Wolf River, Bramley's Seedling, Tom Putt, Valentine, Cox Orange Pippin, Melrose, Macoun, Dayton, Hudson's Golden Gem, and more…). To achieve the desired profile, the cidermaker conducts a number of different ferments with different yeast strains to harvest subtleties from each, later combining them together for a cloudy, yet clean, farmhouse cider.
Tasting notes: A complex, earthy, amber-colored cider with an aroma of warm bread and sweet apple. Farmstead offers a rustic taste of the ripe orchard; nutty with a sharp acidity that balances a gentle tannic finish. Unfiltered lees lend body to this lightly carbonated classic country cider.
Pairing & serving suggestions: Enjoy a glass with a plate of sliced apple and hunks of aged, tangy cheese. Prepare the cider by chilling, then allowing the cider to warm slightly, and serve in a Belgian-style tulip glass.
Fun fact: A community project from apple to glass, ten cents for every bottle sold goes to the Community Wellness Project, dedicated to cultivating the health and well-being of Jefferson County, WA students and families.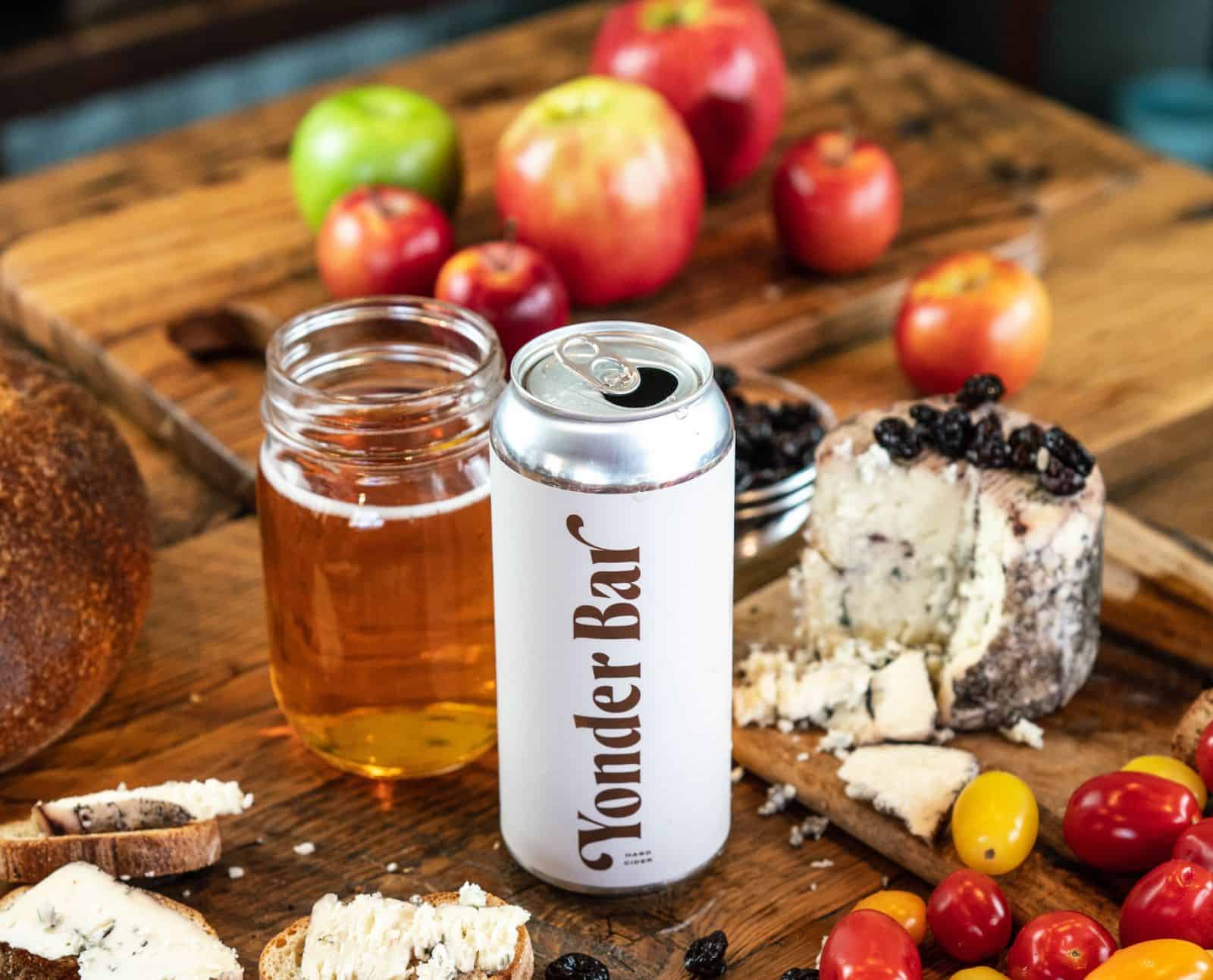 Yonder Cider Yonder Bar, Seattle, WA, Silver in PICC Heirloom Dry category
Cidermaking info: Yonder Bar Anniversary Cider, which currently celebrates its first anniversary, features Wenatchee-grown cider apples (including Marie Menard, Vilberie and Red Fleshed) along with a splash of Yonder's culinary blend.
Tasting notes: This aromatic cider is rich and full bodied with a touch of spice and a beautiful balance.
Pairing suggestions: Serve with friends, an adventurous spirit, and pizza of any kind!
Fun fact: Yonder Cider launched during the pandemic in 2020 out of owner Caitlin Bram's home garage (read more about that here). Yonder Bar, as the garage-location became known, is closing soon; it's last day of service is February 26, 2022. Yonder's permanent taproom, a collaborative space with Bale Breaker Brewing, is located in Ballard.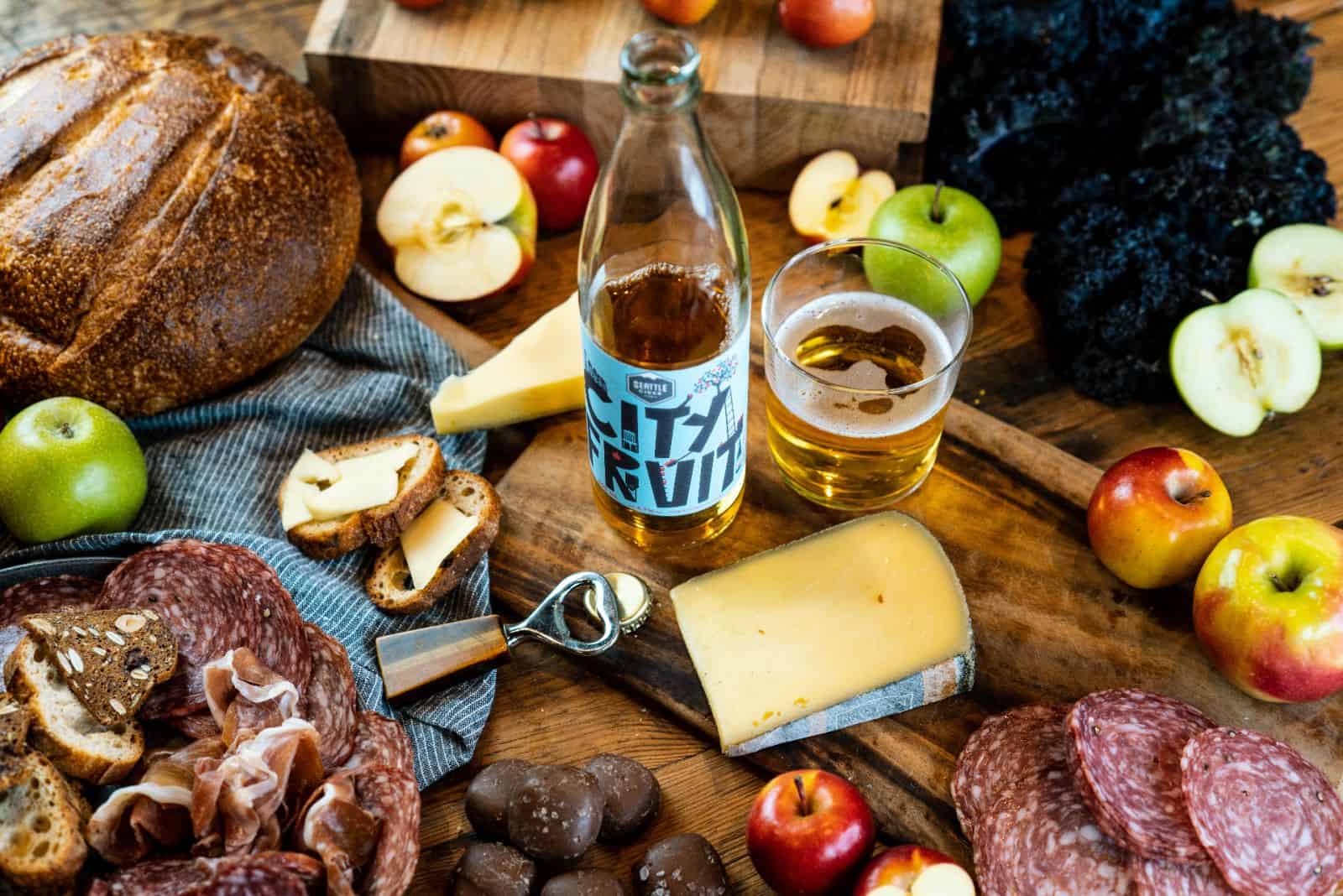 Cidermaking info: City Fruit is a local nonprofit dedicated to feeding thousands of local families through stewarding, harvesting and donating fruit from Seattle's urban canopy. Throughout the harvest season, City Fruit's harvesters set aside apples that are unfit to donate to food banks (but they're perfect for cidermaking!), and instead of composting them, give them to Seattle Cider Co. to use. The 2018 vintage of City Fruit Cider was made with thousands of pounds of over 40 apple varietals that otherwise would've ended up on Seattle's sidewalks. Half of the proceeds from the cider sales go to City Fruit!
Tasting notes: A dry, tart, herbaceous, tannic cider.
Pairing suggestions: Pair with the mushroom burger from Bread and Circuses (a rad spot in Seattle) with a side of gnocchi tots at Seattle Cider's tasting room, The Woods.
Fun fact: Seattle Cider Co., which started in 2013, was the first cidery to open in Seattle since the Prohibition era!
Elevated Box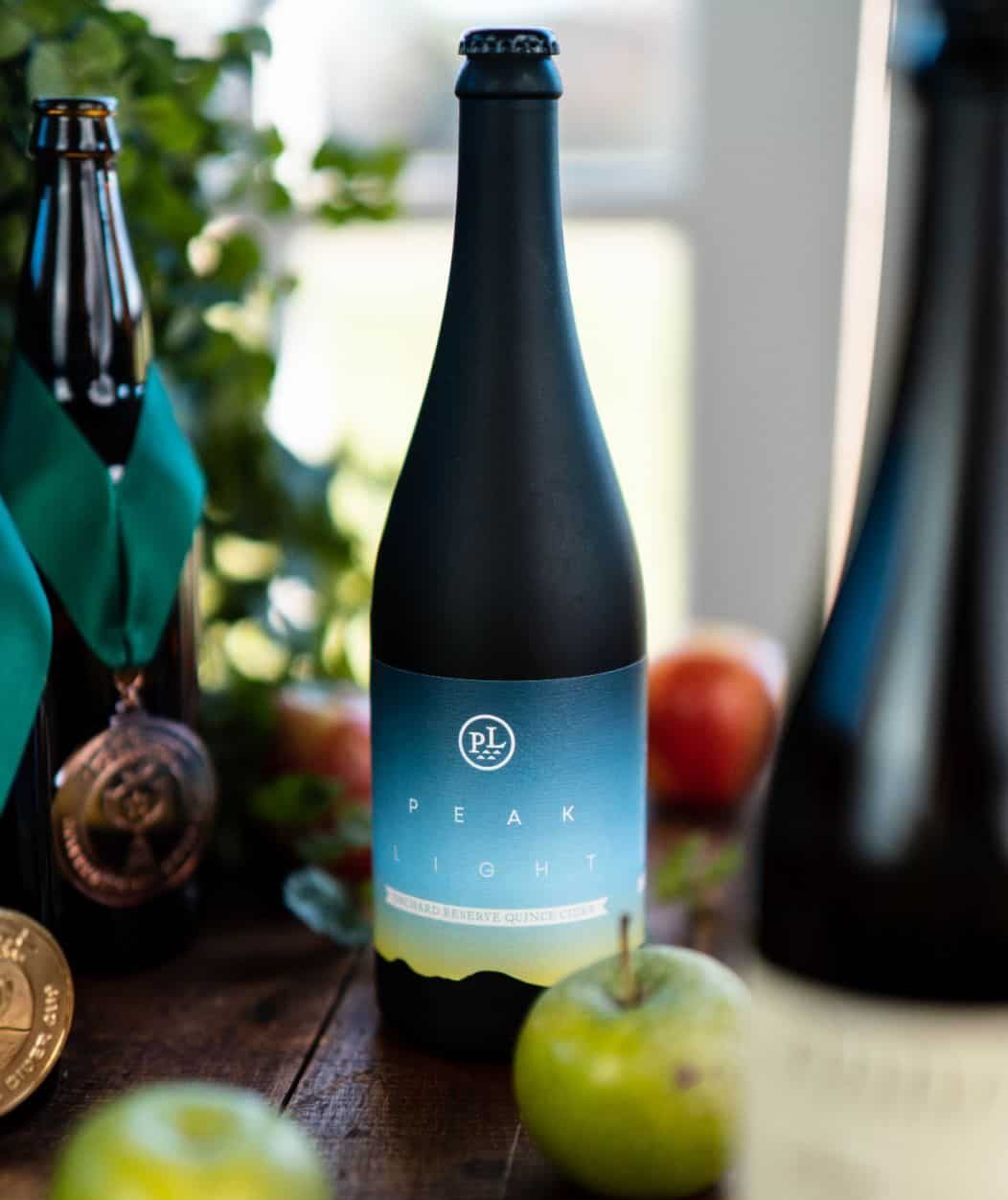 Cidermaking info: Peak Light Orchard Reserve Quince Cider blends several varieties of quince (Pineapple Quince with fruity, lemon, pineapple notes and Smyrna Quince with sour, fragrant, aromatic notes) and late maturing apples (Stayman Winesap with tart, rich, cinnamon notes and Baldwin with crisp, rich, aromatic notes) to produce a cider with botanical and floral undertones.
Tasting notes: The overall profile offers notes of wild rose, honeycomb and green banana with a crisp apple finish.
Pairing suggestions: Serve with fresh berries, rustic breads and desserts.
Fun fact: The label of this Peak Light cider features a map of the orchard, highlighting the individual trees the fruit came from with accompanying tasting notes.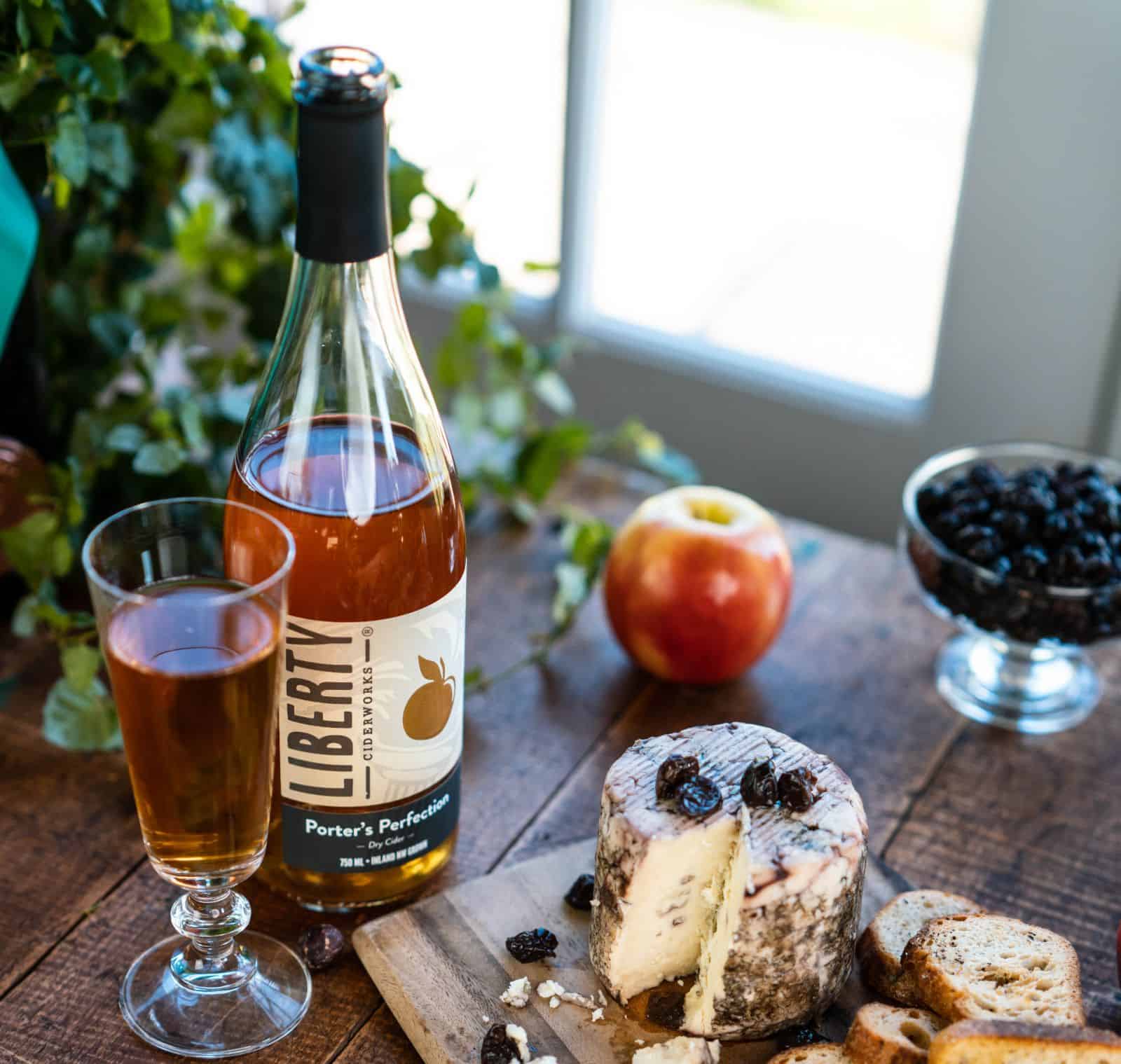 Cidermaking info: Liberty's Porter's Perfection is part of a special Reserve Series, made of ciders that begin as nano-batches, including rare single-varietals, hard-to-make blends. Discovered in Somerset UK, Porter's Perfection apples are considered an excellent bittersharp varietal, despite their small size and lumpy appearance.
Tasting notes: Mild bittersweet funk on the nose, with dried pear, ginger and grassy notes, plus a strong tannic finish. This cider finishes dry and is bottled still.
Pairing suggestions: Enjoy as a sipper, or pair with sharp cheddar and stilton cheese, roast duck, pork or rich casseroles.
Fun fact: Liberty employs natural wine methods in all ferments, never filtering, and allowing each orchard's native yeast to work its magic.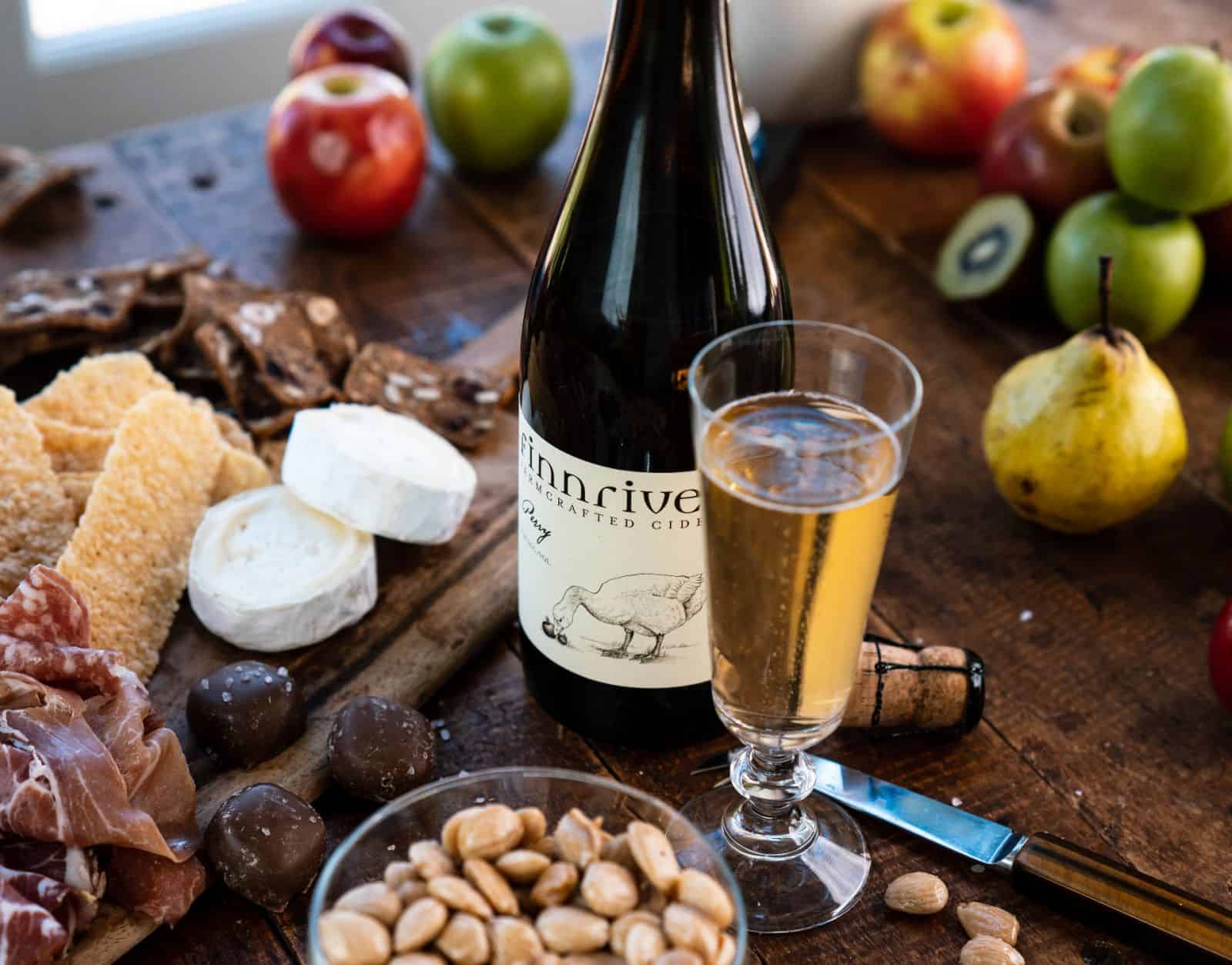 Finnriver Farm & Cidery Perry, Chimacum, WA, Gold in PICC Traditional Perry category
Cidermaking info: This bottle, made in the style of a traditional French Perry, is part of Finnriver's Orchard Series, a small batch lineup of bottles fermented primarily from Finnriver's estate-grown, organic cider apples and pears. As with cider apples, special pear varieties are used to make perry, which are higher in tannin and acid than eating or cooking pears. In this blend: Hendre Huffcap, Yellow Huffcap, and Romanian Perry grown in Finnriver's organic orchard, along with wildcrafted seedling pears from the Olympic Peninsula. Perry pears often have higher levels of sugar than cider apples, including unfermentable sugars such as sorbitol, which can give the finished drink a residual sweetness. After fermentation, Finnriver also adds organic cane sugar to round out the acidity and balance the strong astringent tannins.
Tasting notes: This 2020 harvest vintage selection offers a nose of wine and sweet pears, with a pleasant, round grapefruit note and a heart of clean, tannic pear. A semi-sweet perry that is bright, quenching and delightful.
Pairing suggestions: Serve with lighter fare, like grilled chicken, fresh goat cheese, antipasti platters and salads full of spicy young greens.
Fun fact: Finnriver's Cider Garden is a charming, welcoming place to visit, sip and shop for ciders, and enjoy seasonal, local food. Hours are Thursday through Sunday, from noon to 8 p.m.
Those are just some of the award-winning ciders offered in the Northwest Cider Club's spring boxes! To get the full scoop, and to place your order before the March 9 deadline, head to the NW Cider Club's website ASAP!