Have the current stay-at-home orders inspired you to step up your DIY game big-time? Across the US, people are dabbling in sourdough baking, seed-saving, sewing, and tons of other projects to learn new skills, stay productive and become more self-reliant. If you're a cider fan who's new to the homesteading train, or you have been on it for years, ANXO Cider has two awesome ways for you to incorporate DIY-ethos and cider at home.
The first way is through ANXO's apple tree sale, which is open now, with the trees available for pick-up and delivery starting Earth Day (April 22, 2020). The trees, which cost $35 each and come in exciting cider varieties like Bitter Pew, Harrison, and Hewe's Crab, were grown by Fedco Seeds on M111 Rootstock. ANXO warns that, if not maintained (pruned back each year), the trees will get quite large, and that they require a lot of space. If you have a yard or a sizable garden, what an incredible addition to your property this could be!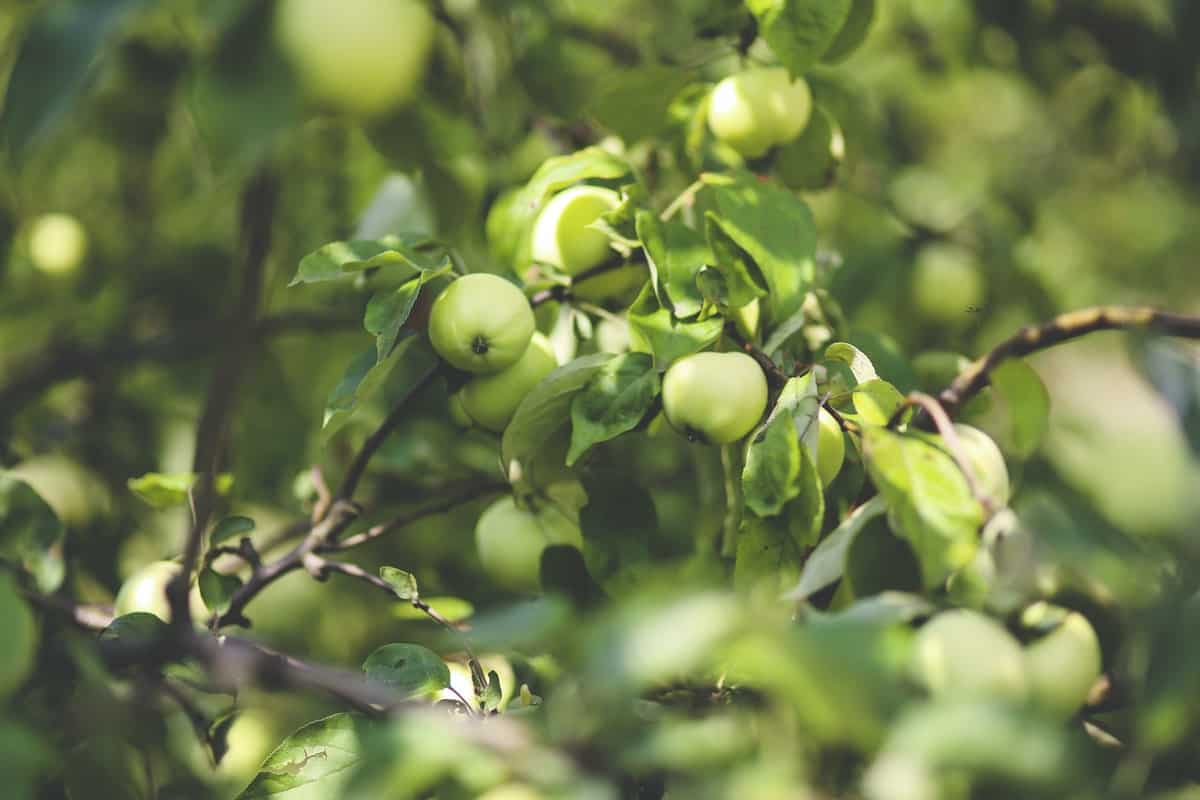 For DC locals, ANXO wants you to know that apple trees in the region fruit well, and the trees will likely start bearing fruit in 1 to 3 years. ANXO will provide care instructions and — get this — they will even maintain your tree if you give the fruit to the cidery. You can also choose to maintain your own tree and sell the fruit back to ANXO!
As an Earth Day bonus, for every two trees purchased ANXO will donate or plant one tree locally!
The second thing that ANXO is offering for all your DIY needs is Home Fermentation Kits, which includes everything you need to make your own ANXO Cidre Blanc! These are available for pick-up in Washington, DC or for delivery between Friday, April 24 and Sunday, April 26, 2020.
Each kit comes with:
1 pound fresh goldrush apples for eating
Two 4-packs of ANXO Cidre Blanc for drinking while fermenting (or you know, anytime)
An apple confection from ANXO's Chef Jose
Instructional video and email support from ANXO Cider Maker Gregory Johnson
QA23 Yeast (what ANXO uses for Cidre Blanc)
There are three levels of kits, which cost $75 each. First-time cider makers should choose the One Gallon Vintner's Best Country Wine Kit, which includes:
A 2-gallon fermenting bucket
A 1-gallon glass carboy
5-inch siphon tubing
Nylon straining bag
1.25 gallons fresh-pressed Goldrush apple juice from Peter's Orchard (in Adams County, PA)
If you already have your own fermentation equipment, choose the Five Gallon Ingredients Kit:
6.5-gallon transportation bucket
6.5-gallons fresh-pressed Goldrush apple juice from Peter's Orchard
If you have the equipment to press and ferment on your own, go for the Apple Carnage Kit:
100 pounds of Goldrush Apples
Ready to grow some apple trees and make hard cider at home? ANXO is ready to help you get into it! Check out ANXO's website for more info and to purchase trees, kits, cider, coffee, CSA boxes, and more!