The Ciderologist, who you may also know as Gabe Cook, is a global cider expert with over 15 years of experience. Gabe has taught classes, written a book and numerous articles (including here at Cider Culture), hosted events, and more, all in the service of what he calls "Ciderology." This philosophy is upheld by six core values: loving cider; espousing the heritage and traditions of cider; advocating for the sustainable growth of cider industries; being a champion of artisan cider producers; supporting cider producers who support their local community and traditions; and celebrating and sharing cider with the world.
While the cider world is on somewhat of a pause, at least in terms of public gatherings and events, Gabe is using social media to bring Ciderology to the world in a new, innovative way. On Saturday, May 2, 2020, he's hosting what he's dubbing, "The World's Biggest Cider Tasting" on Instagram Live.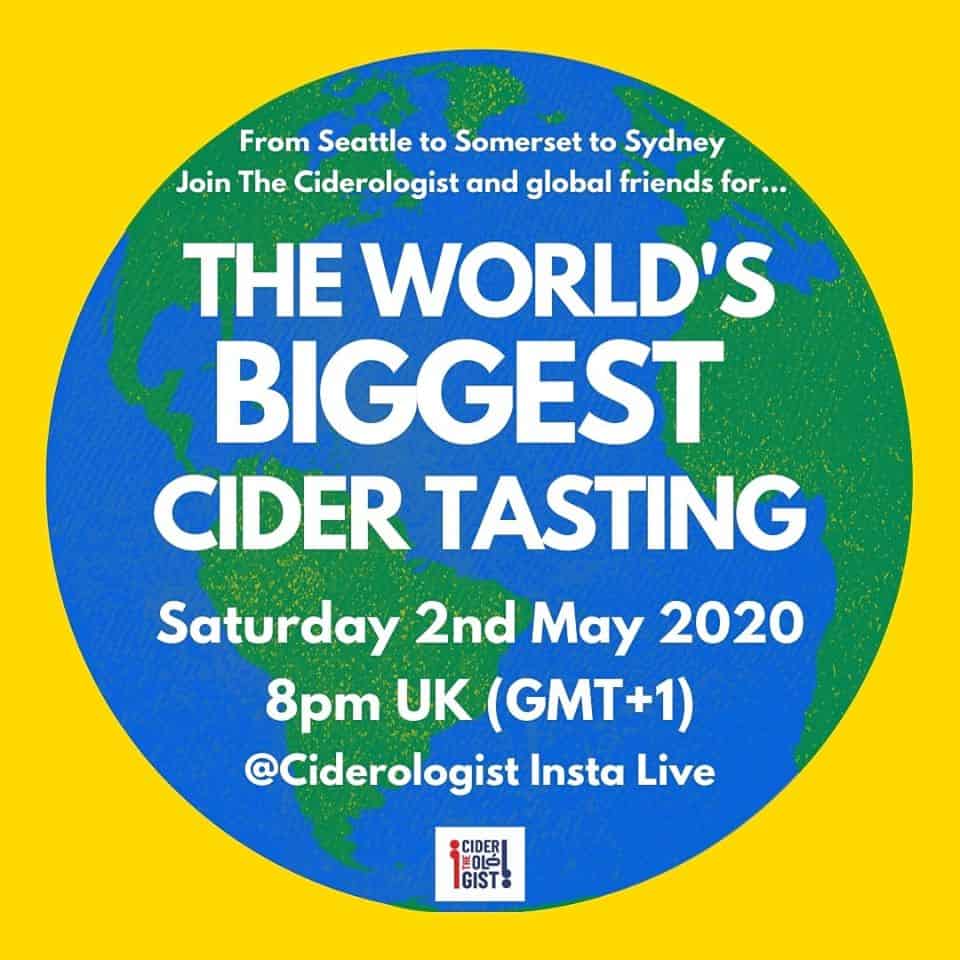 In his Facebook post announcing the event, he says,
"I want as many cider makers and drinkers from around the world to tune in, armed with a glass of finest cider (or perry) to do a a giant worldwide cheers and to celebrate our wonderful global drink during these challenging times."
He'll be using the split-screen function on Instagram Live (hosted through his account, @ciderologist) to bring in cider makers from Brazil, Japan, Australia, Norway and Wales, for casual Q&As and introductions to their ciders.
The instructions for anyone who wants to participate are simple:
Head to @ciderologist's Instagram channel at 8 p.m. UK (GMT +1) on  May 2, 2020 —that's 3 p.m. EST, 1 p.m. MST and noon PST for those of us on this side of the pond.
Don't be shy! Hop into the comments to tell everywhere where you're joining from and what you're drinking.
Crack open your cider and enjoy being part of this huge global cider tasting!
Hope to see you there!