One of our favorite things about this moment in craft cider is how strongly identified so many brands are to their homes. What separates craft cider from beer — if you'll indulge us for a moment — is that cider tends to more clearly position itself as an agricultural product. Cider is apples, and so it only makes sense that cideries lean hard into that idea, trying to capture and celebrate the essence of the fruit grown in their regions through fermentation and presentation.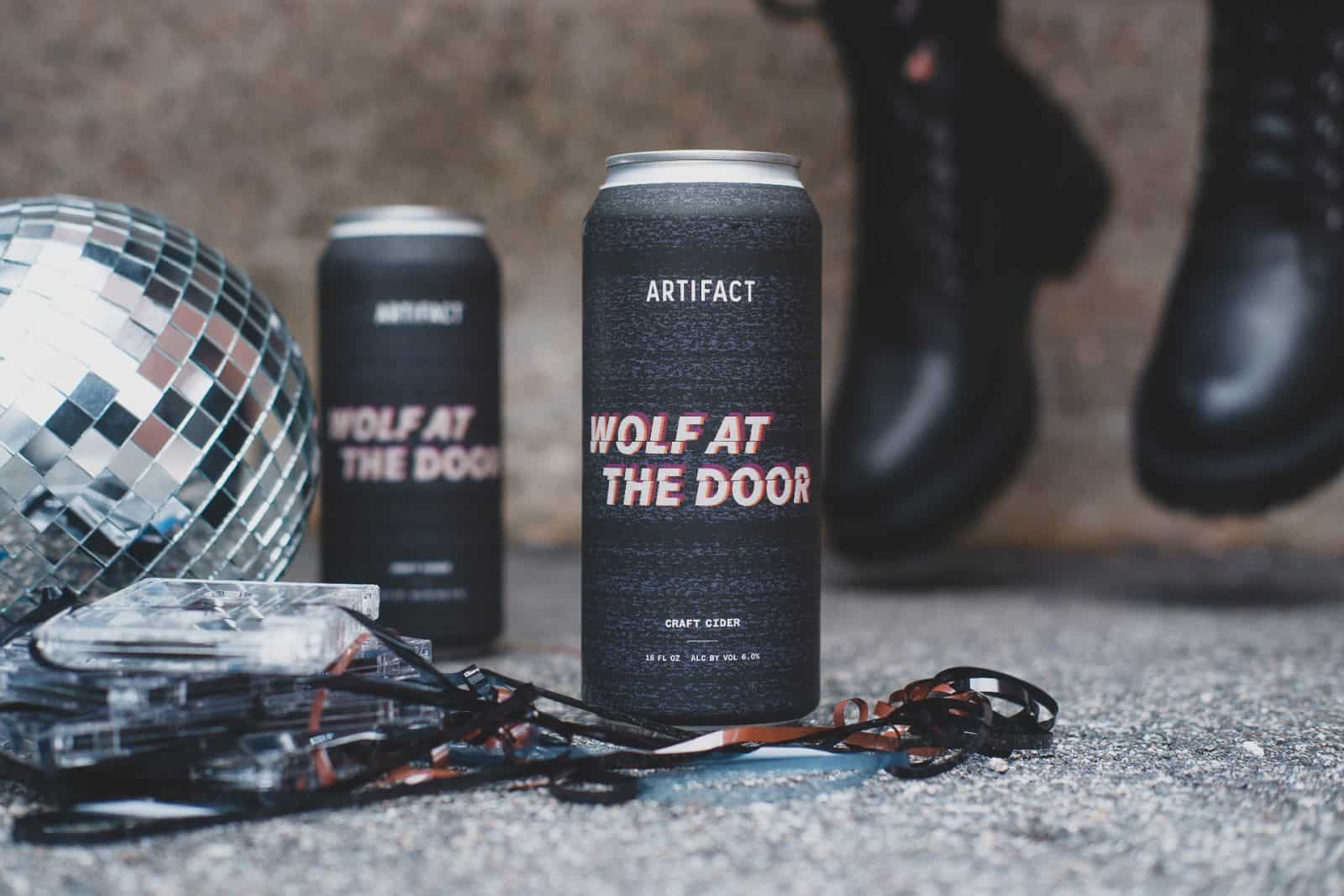 For Artifact Cider Project, based in Florence, Massachusetts (in Northampton, about 10 miles West of Amherst), its location in the United States' Northeast is essential to everything it does. Even its founding was inspired by the desire to connect to place. Co-owners Jake Mazar and Soham Bhatt started Artifact as a passion project in 2014. The two friends were interested in local cultural foodways, and their curiosity was further sparked after travels to Africa and India.
"They became interested in the apple culture that exists here and wanted to bring apples to modern diverse audiences. Cider is a way to do that," says Rachel Bennett, Artifact's Head Storyteller.
At the time, Bhatt was working full-time in biotech in drug development, and Mazar, who'd recently left a career in consulting was working in farming in Western Mass. The friends' "aha moment" came while splitting a bottle of West County Cider (also located in Massachusetts) and really felt the sense of place in the cider. They started their company in Springfield, MA in a small garage space, eventually moving to Everett and making one final move to open Artifact's headquarters in 2019 in Florence, MA, which is situated nearby a number of their orchard partners in the Connecticut Valley. Bhatt has taken his place as cidermaker, and Mazar handles business operations, sales and distribution.
They started out bottling, but soon switched to cans; currently the majority of Artifact's cider offerings come in 16-ounce cans. The core line-up of ciders centers firmly around regional apples, which they source from places like Scott Farm Orchard in Dummerston, Vermont, and Pine Hill Orchards in Colrain, Massachusetts. Artifact believes that Northeastern apples are some of the best in the country and strive to showcase the fruit using innovative fermentation practices, like wild fermentation and cultivating their own wild yeast culture. The only ciders with adjunct fruits are By Any Other Name, a spring/summer made with blueberries, and No New Friends, a cranberry cider that comes out in fall/winter. Bennett points out that both of those added fruits have an important "shared cultural memory" in New England.
Of the many locally-sourced apples used in Artifact's ciders, McIntosh apples are specifically featured in two of them (Slow Down and Wild Thing), and Bennett notes that this culinary variety has a strong nostalgic place in the hearts of many New Englanders.
"Soham was really interested in the cultural memory around the McIntosh, as this was the apple you had in your school lunch growing up around here," she says. "He saw a lot of potential in that, and that cider is still our best seller in Massachusetts today."
Another touch point cider in Bhatt's cidermaking journey is Wolf at the Door, made from a blend of wild-fermented bittersweet apples, which is layered, tannic and complex.
"He made Wolf at the Door after the 2016 election," Bennett says. "We give all of our ciders vibes, and this one is "Fight not Flight.' This cider spoke to how he was feeling in that moment in regards to everything going on in the world, it was about making a great cider that broke the rules. We find it connects with people in the industry and people with a lot of cider knowledge, as well as new drinkers."
The sense of each cider having its own personality is strong with Artifact's branding. The beautiful can designs speak to the cultural fabric of the Northeast. Motifs like buffalo check flannel, pine trees and oysters tell a story about pride in place and comfort of home.
"We're trying to connect to a feeling that customers and future cider drinkers can latch onto when they experience a cider," Bennett notes. "For instance, our cider Slow Down has very coastal vibes, and that was launched during the pandemic when we were craving weekend getaways. Whether you're taking Slow Down to that context or just to escape to your backyard, that's something we're thinking about."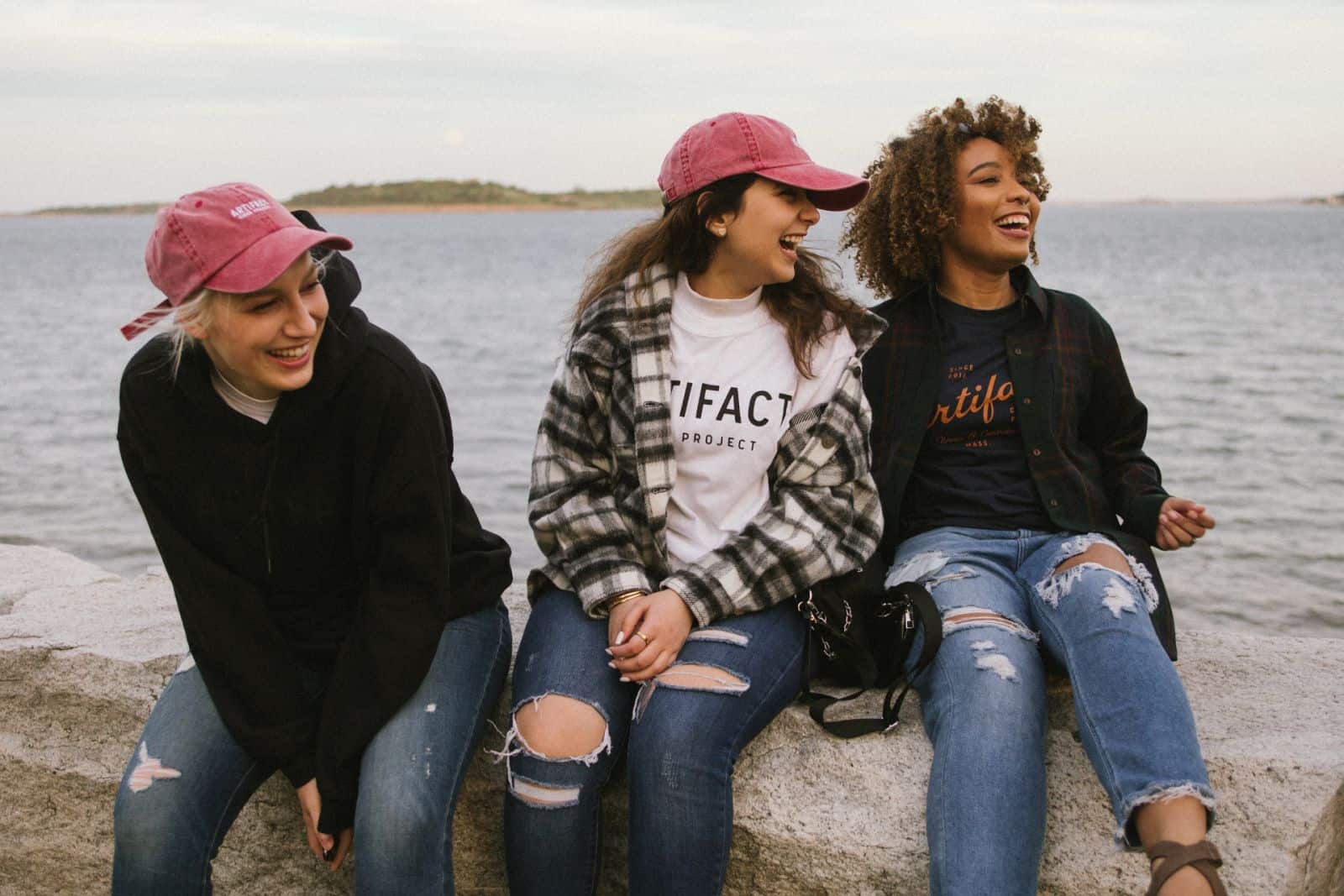 The brand grew first within its home state through "self-distribution, hustle and hard work," as Bennett says. More out of state distribute began in 2019 and during 2020 and the pandemic, Artifact expanded its footprint to New York, New Jersey, Connecticut and Pennsylvania markets. Now, you can find Artifact's cider as south as the Carolinas, and in select retailers in California. It also sells cider online for shipment across the county. Its Florence location includes a taproom, The Cellar, which opened just six months before the COVID-19 shutdowns but is currently back open, and has also opened an outpost, called The Station, in Cambridge, Boston.
"We knew how special it is to connect with the customer, and to have those experiences and conversations in the taproom," Bennett says. "Our ciders are so different, and hearing which ones are connecting with them and seeing how their tastes change over time is something we really love."
Rooted in the belief that cider is something that should be enjoyed by everyone, Artifact's Cambridge location allows a diverse audience to experience its products. They open their doors even wider by hosting pop-ups representing a variety of cultures, like pan-fried dumplings from Mimi's Chūka Diner, and West African cuisine.
"We're just super excited that cider can pair well with all these different types of food and can connect with different audiences through food. We love exploring that through the station," Bennett says.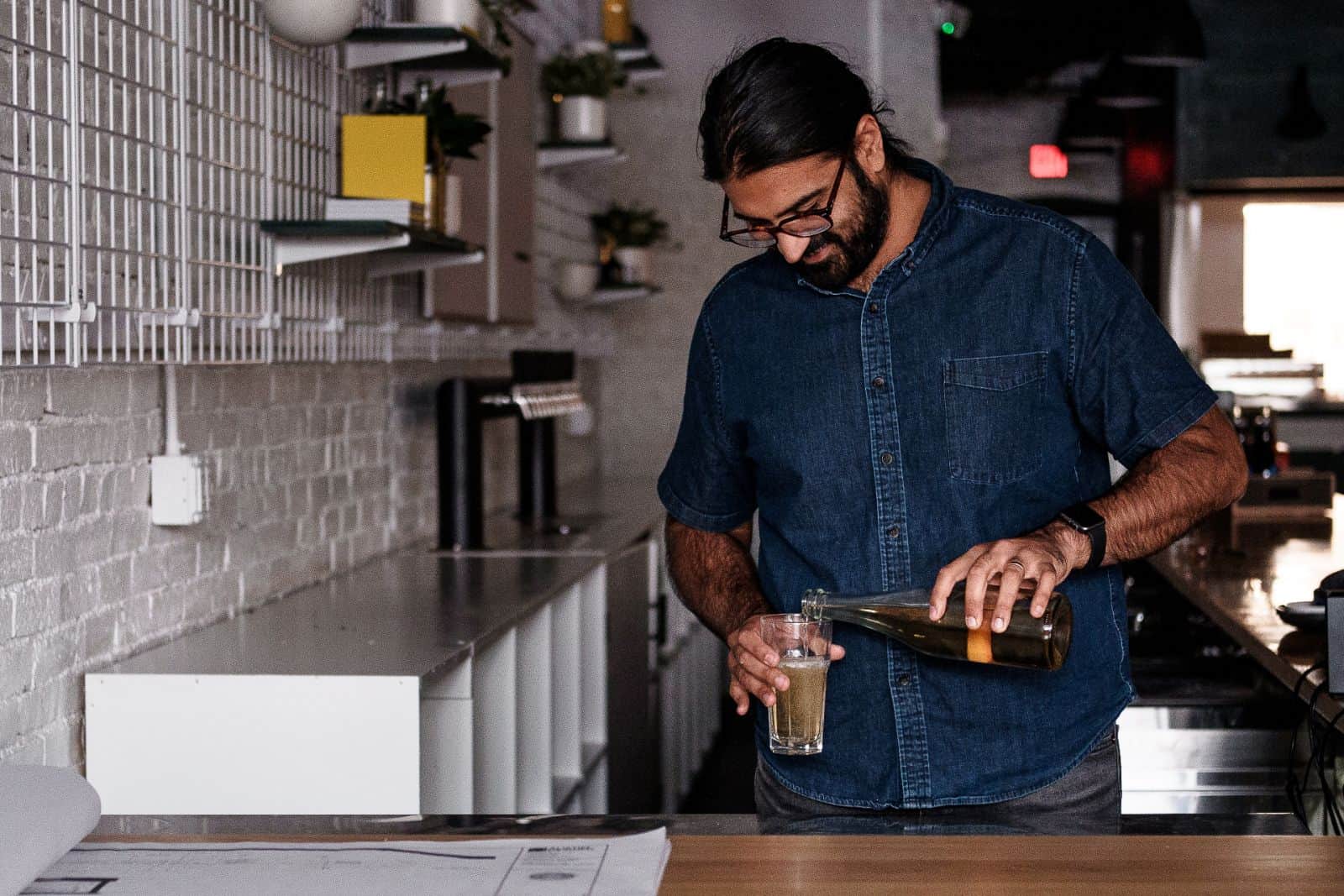 To learn more about Artifact Cider Project, check out its website and follow along on Instagram.
Find Artifact Cider Project at 34 N. Maple St., Suite 15 in Florence, MA; phone: (617) 544-3494; and 438 Massachusetts Ave. in Cambridge, MA; phone: (617) 714-4076
Friends photo: Carlvin Medar
All other photos: Artifact Cider Project