Malaika Tyson is one half of the blogging duo Cider Soms, which was started as a way to introduce wine-lovers to the world of cider. Created along with her husband Sean, the "Soms" blog seeks to uncover and explain the complexities of ciders in a fun way.
We first met Benny Boy Brewing's wife-and-husband team, Chelsey Rosetter and Ben Farber, at CiderCon in Oakland in January of 2020. I was excited to catch up with them a year-and-a-half later to learn more about their cider journey and forthcoming brewery/cidery in LA's Lincoln Heights neighborhood, which is scheduled to open in November of 2021.
(The questions and answers have been edited for brevity and clarity.) 
Cider Culture: How did you get into cider?
Ben Farber: I would say it started with beer. I started homebrewing about 12 years ago. I like fermenting things, and so I was curious about cider. I tried my hand at making cider a few times, and it turned out pretty well. I love apples and the flavor that you can get in different cider varietals. For example, when the apples are fermented, you don't get the same sweetness that comes from apple juice.

I didn't pursue it hardcore right away, because I wasn't aware that we would be able to produce cider and beer at the same place. A few years ago, once we found that out, I really started jumping into it a lot more fervently.

Chelsey Rosetter: When Benny Boy Brewing opens, we will be the first combined brewery and cidery in Los Angeles, which we're so excited about. Finding out that we could make cider and beer simultaneously was kind of a revelation, because we've always wanted to have an amazing craft product alternative to beer. Also, cider being gluten-free sits within the current health movement, especially in LA.

Did you first learn about cider through experimentation?
Chelsey: No. About five or six years ago, we took a trip to Belgium for beer-making, and Ben ended up going back and doing an apprenticeship. When we decided to make cider, we went back to Europe to do more research. We went to Normandy, France and rural parts of the UK to meet with cidermakers and to see how they produce traditional ciders, the style that best matches what we are doing with beer. 

Ben: We think that Benny Boy will present a huge opportunity for us to bring some of these traditional cider styles, that some people aren't even aware exist, to Los Angeles.

Chelsey: We like to say that Benny Boy makes ciders and beers that are European-inspired with a California twist.
I like the way you describe your products! What did you discover about cidermaking when you visited Europe?
Ben: For both beer and cider, this craft has been around for a very long time, and there is a big difference in Europe's beer and cidermaking approaches compared to the US. It's not novel or new to them, but a way of life. They take it seriously in some ways, but not too seriously in others. When I did my apprenticeship in Belgium, I brought along the knowledge I learned in the States about making beer and the different processes that went along with it. But when I got there, a lot of times, they kind of laughed off some of the questions I had as being just kind of over-the-top and ridiculous.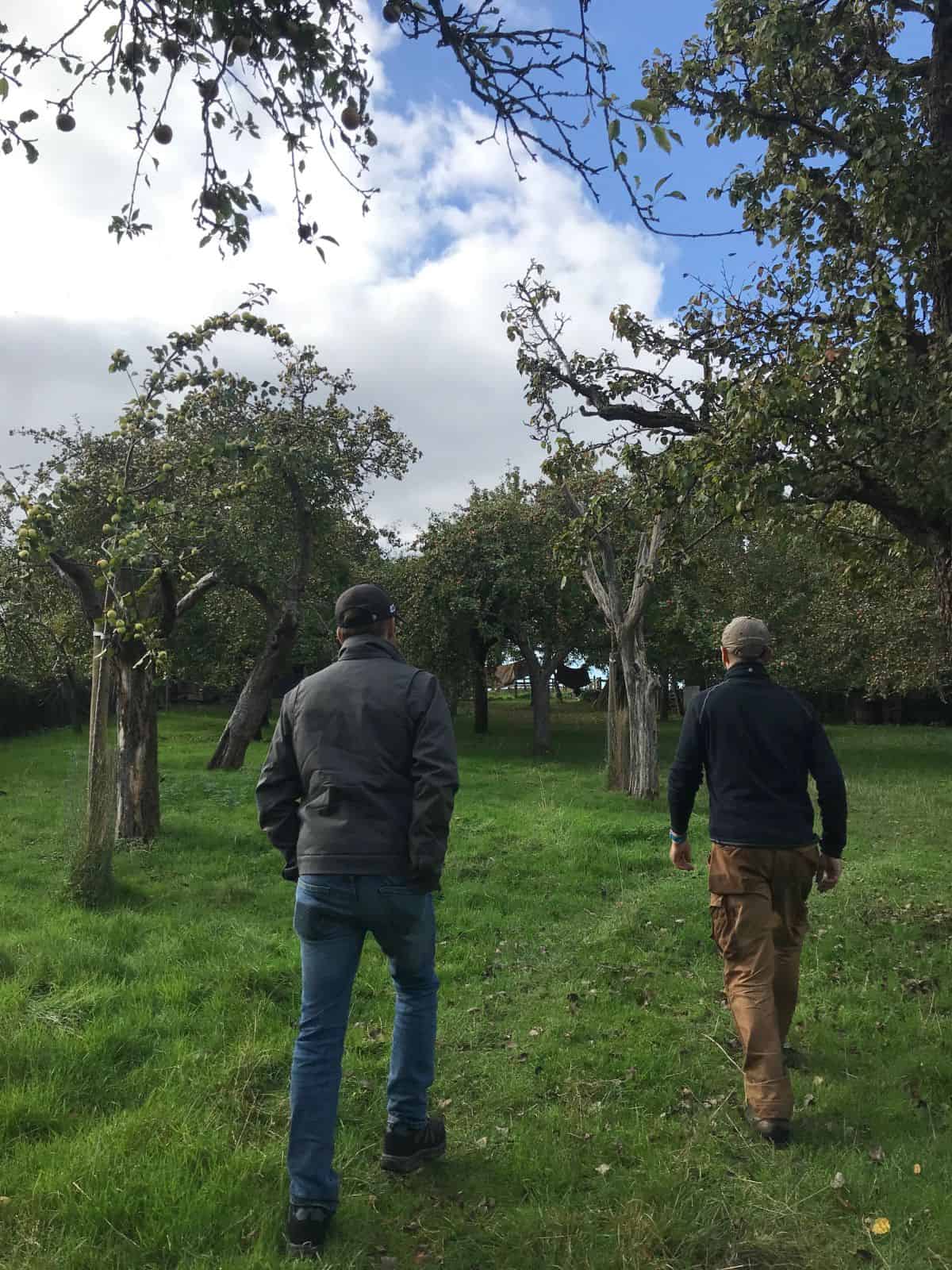 We found that same mentality about cider in the UK and France. Essentially, cidermaking in those countries leans more on the art and the quality of the fruit for a cider, as opposed to a heavy focus on the science and chemistry. That's not to say that they discard those things, but the focus is more on art and quality, and not necessarily how automated your systems are. They use a lot of older equipment, but that's produced some of the best ciders we've ever had.

The focus that we were really inspired by was the use of apple varietals, like Kingston Black and Foxwhelp, which are a lot harder to come by in the US, as they are not entrenched in this culture. So we take that inspiration and allow the apples and the juice to naturally develop their flavor profile, as opposed to trying to manipulate it with additives like powdered tannins or acid additions.

Chelsey: I think there was a crossover from Ben's apprenticeship with beer, too. For instance, we only use whole flour hops for beer; it's all naturally carbonated, with no filtering. Unprocessed and high-quality ingredients are some of the very inspiring things we gained in Europe.
Did you come across anything really cool during your travels?
Ben: I would say a eureka moment was when we were in France, touring Domaine Dupont, which is a very well-respected cidery in Normandy. You can force carbonate cider and beer by blasting CO2 into them. Or you can naturally carbonate by adding yeast and sugar and letting it re-ferment under pressure [Editor's Note: This is known as secondary fermentation], and the carbonation stays in the vessel. This is done a lot in bottles, but a lot of people in the US are not necessarily expecting to have yeast sediment at the bottom of their bottle, or if they don't treat the bottle well, it seems like their cider or beer was cloudy.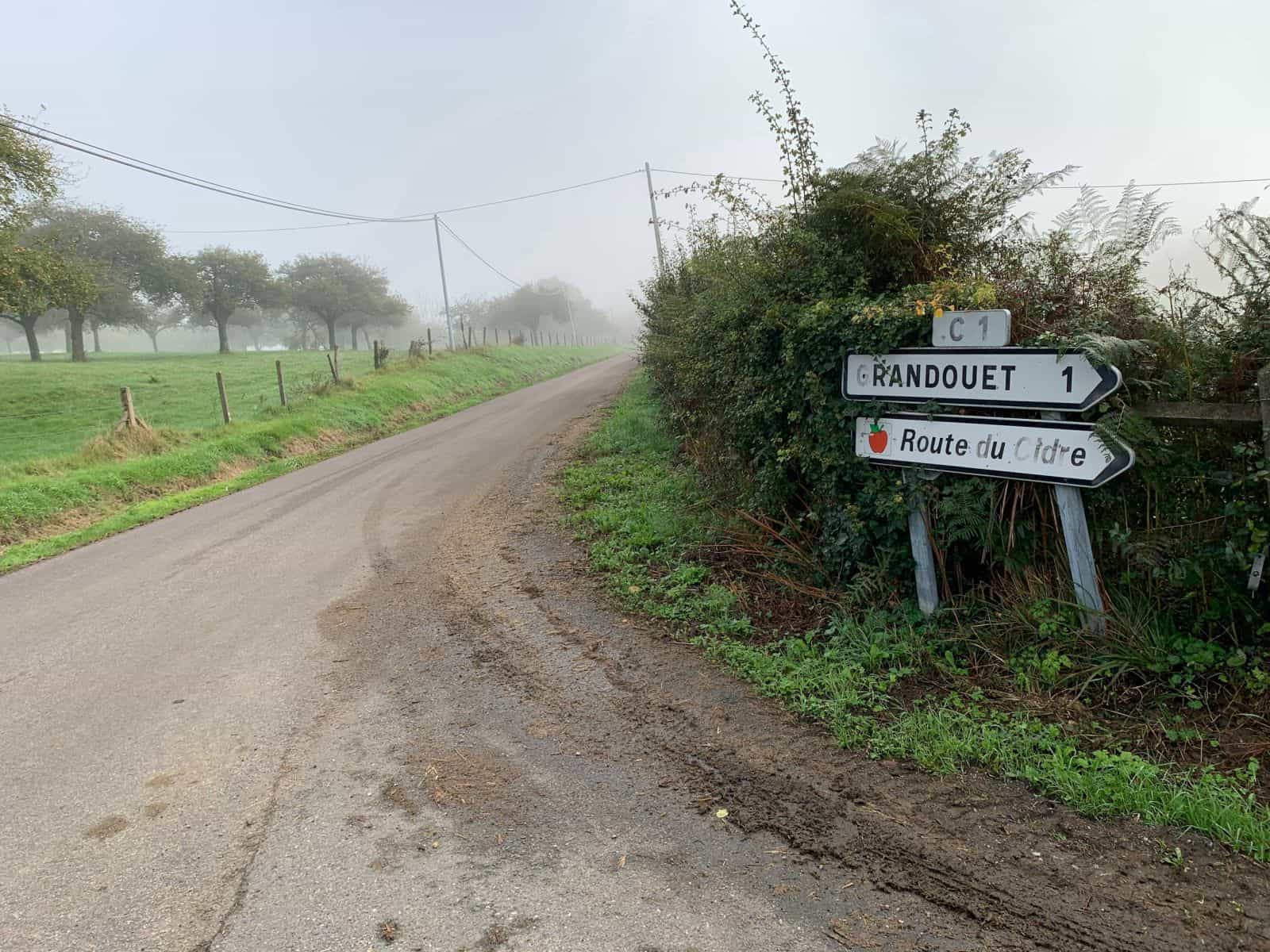 What I decided to do was to get high-pressure tanks to condition the cider and then package from there so that the yeast sediment stays behind in the tank. We still have a clearer product, but with the flavor advantages and the mouthfeel of natural carbonation.
So back to Domaine Dupont: There was a little bit of a language barrier with some of the cidermakers and the person giving us the tour. In particular, she wasn't sure how to translate some of the esoteric languages we were using, but eventually, we found out Domaine Dupont carbonates their cider with high-pressure tanks, and we cheered! It was great to confirm that my idea was doable, and see how they translate older methods into modern equipment to achieve those flavor profiles on a commercial level.
Can you tell us a little more about your ciders?
Chelsey: We're sourcing our apples from Jake Mann's Five Mile Orchard in Pajaro Valley, California. Our main cider is going to be made from Newtown Pippin and Gravenstein. We are also making a Pommeau from 100% Newtown Pippin that we are really excited about. We got the Pommeau started about a year ago, so when we move into our building, we can move the Pommeau brandy barrels, blend it with the juice, and continue aging.
Ben: When we open, we should have five or six ciders.

Chelsey: In our tasting room, we also plan to provide a flight that can appeal to everyone. Ben loves bone dry, and I love semi-sweet, so we're going to have a range of ciders so that if a novice cider drinker or an expert comes in, they're going to find something that's special and fun. We are also pouring our cider in Apfelwein glasses from Germany to help promote the idea that cider is accessible. If you love a pint of beer, you could love a pint of cider in the same sort of casual way.
What other kinds of ciders would you want to make?
Chelsey: We would love to make a Spanish-style cidra, some fruited-aged ciders, and a keeved cider. 

Ben: We will also barrel-age some of our other ciders. We definitely will be doing some experimentation. We're good friends with a winery just a half-mile away from us, and we want to do some collaborative fermentations, like taking some of their pinot skins and putting some cider on it for a little bit and seeing if we can draw out some of the delicate aspects of that grape. I've done some small co-ferments, like fermenting bananas with apple juice. It's very fascinating and really good. But I would need a lot of cooler space to try out all my ideas.
Why did you decide to locate Benny Boy in Lincoln Heights?
Ben: Lincoln Heights, which is minutes from Downtown LA and right by Chinatown, is one of LA's oldest neighborhoods, and it is experiencing a big boom right now. There are a lot of residential structures and restaurants coming in.

Chelsey: When we open, hopefully in November, we'll be within walking distance from Brewery Artist Lofts, which used to be a Pabst Blue Ribbon brewery that has been closed for over 40 years. So we're bringing fermentation and brewing back to Lincoln Heights, and we hope to promote the area as a fermentation district because there are seven different craft producers now in our 1- or 2-mile radius.
I see that the Benny Boy Brewing site will have a brewery space separate from the cider house. What kind of environment do you plan for the site?
Ben: If you were to walk into the Benny Boy site, on your right is a red cider house with a metal tin roof to emulate the classic cider houses you would see across a lot of the East Coast or in Europe. As you continue walking, you'll come into the beer and cider garden, where there are built-in benches, fire pits, trees and other landscaping. As you keep walking, the brewery will be on your left, and you can see all the tanks from the beer and cider garden. The whole property is very open, with roll-up doors on the buildings to provide an indoor-outdoor feel, with the beer and cider garden being the main focal point.

Inside the cider house, there will be barrels along one wall and tanks on another wall. We will have a post in the middle of the tasting room that we're going to wrap in tree bark, put branches up into the rafters, and then hang red globe lights, creating an apple tree in the middle of the cider house.

We want to create an experience for those who enjoy cider and beer. The whole idea behind our layout is that when there's a group of friends visiting, we didn't want one of them to feel left out because maybe they were gluten-free or they only like wine.

Chelsey: We are calling the outdoor spot The Backyard. It will have a very communal vibe. We're going to have a couple of pop-up food vendors and have it be like a backyard barbecue where you can bring all your friends. Like our ciders and beers, our design kind of emulates that "European-inspired with California twist" aesthetic.
If you two could have any superpower, what would it be?
Chelsey: I want to fly because I love traveling!

Ben: Reading people's minds.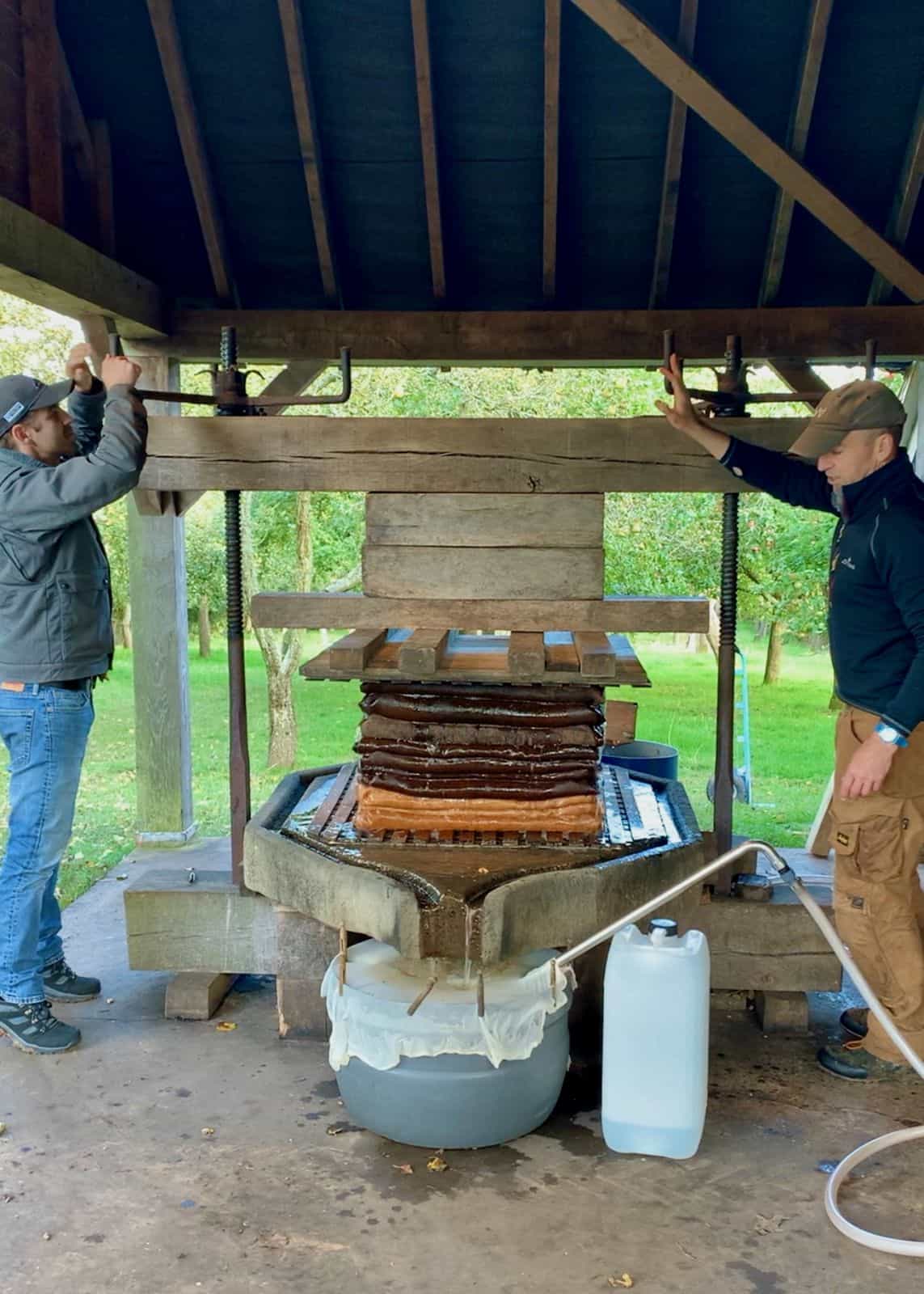 To learn more about Benny Boy Brewing and to learn about the opening date of its taproom, check out its website, Facebook and Instagram pages. Contact Benny Boy Brewing at chelsey@bennyboybrewing.com.