On the heels of celebrating its one year anniversary making estate-grown wine and cider, Bent Ladder Cider is about to release a brand new cider, and this one is doing more than just leaving fans satisfied. It will also be celebrating cultural diversity.
Bent Ladder will tap its new cider Bad Hombre on Friday, December 15, and a portion of the proceeds from every glass sold will be donated to the American Civil Liberties Union (ACLU).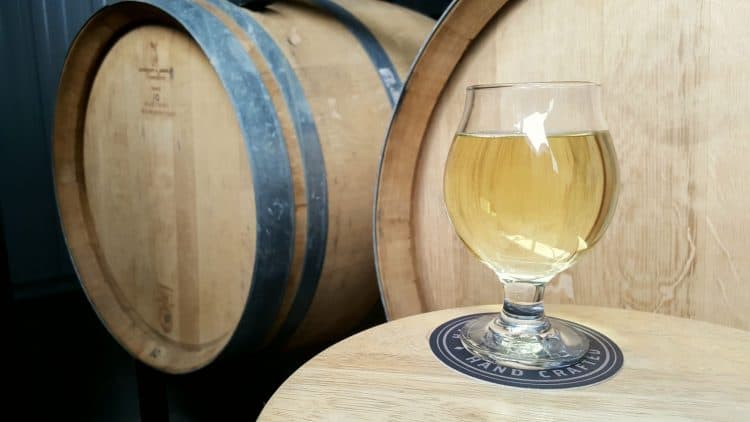 Bent Ladder co-owner and cidermaker Matt Vodraska chose to donate to the ACLU because he believes the protection of civil rights of all individuals is fundamental to American society. "In this divisive time, we felt it was important to create something that embraces our shared cultural heritage in a unique way that can do good," said Vodraska. "It is time to lay aside our differences and toast what makes us great."
Vodraska also felt there should be a way to pay homage to his experiences in Washington state. "American agriculture would not be where it is today without the integral contributions of Latino cultures. I saw this firsthand growing up in the Yakima Valley."
Bad Hombre was created with a blend of apples grown on site, then aged for six months in freshly emptied tequila barrels from Mexico. The result: unmistakable aromas of sweet agave and savory fruits with flavors of apple, pomme fruit and hints of kiwi mellowing into a smooth finish.
Bent Ladder leads the Ohio craft cider industry through its apple cultivation program and modern production methods. As an estate operation, Bent Ladder is busy growing and pressing the fruit, fermenting and bottling its products, all on site at Rittman Orchards.  It strives to craft unique, small batch ciders that offer unexpected flavor experiences, and while doing so with a social conscience.
Pay a visit to Bent Ladder's tasting room, open Thursday, Friday and Saturday year-round, at 13550 Mt. Eaton Rd. N. in Doylestown,  Ohio.