In 2016, the United States Association of Cider Makers (USACM) launched the Certified Cider Professional (CCP) exam, the cider industry's answer to sommelier and Cicerone certifications. In the time since, the CCP certification has quickly become a badge in the cider world (USACM has certified nearly 500 people so far and expect to easily hit the 1,000 certified benchmark this year!) and, just as the industry is constantly evolving, so too is the exam.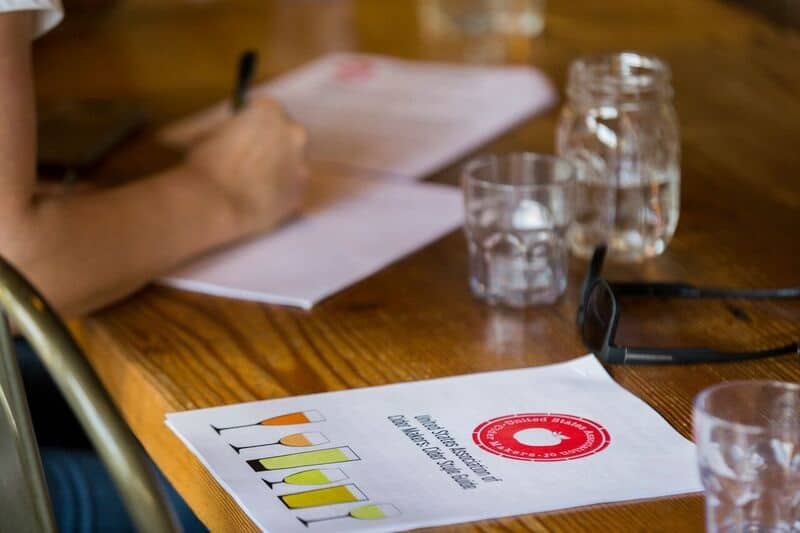 In March of 2018, USACM announced its first round of changes to the CCP Level 1 exam; the goal was to make the exam even more relevant to the intended audience of customer-facing professionals, like distributors and restaurant servers. The 60-question exam was reshaped to include more questions about apples and orchard history, cider making, flavor and evaluation, cider styles, proper storage and service, and food and cider pairings, with less of a focus on detailed cider production.
As a result, the CCP Level 1 exam has rapidly grown in popularity in the food service industry; an emerging trend is that some bars and restaurants that are uniquely committed to high standards of service — including continuing education — have gotten their entire staffs certified. Some have even signed up for in-person training workshops before taking the Level 1 exam, which is a new feature of CCP.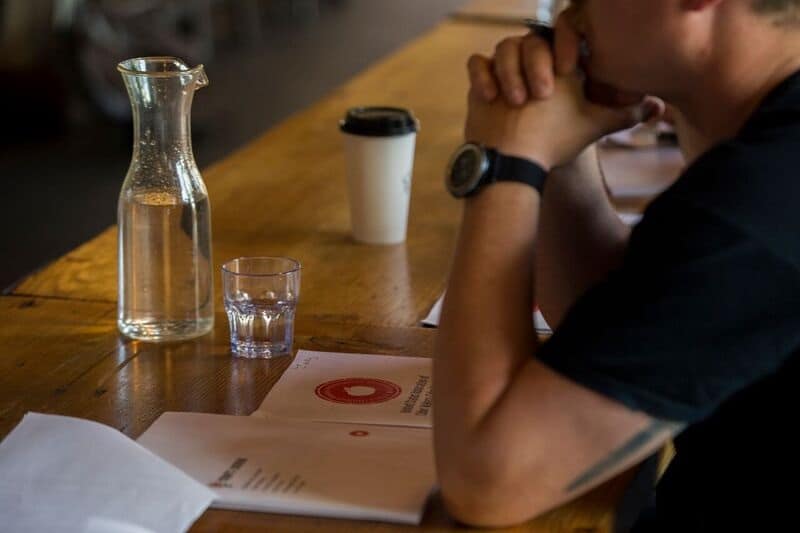 So far, classes have been offered in Michigan, Minnesota, Oregon and California. New York, Washington, Montana and Oregon (again) will all be offering classes in the next few months. USACM offers in-house custom training by company request. If you don't live in any of these areas, take note: USACM and Washington State University are partnering on developing a digital training workshop that will soon be offered through the WSU platform.
"Classes are selling out. Demand is growing and students are leaving way more enthusiastic about cider," says USACM's Executive Director, Michelle McGrath. Bars, restaurants and cideries are jumping on board and some that have certified entire staffs, like ANXO Cider in Washington, DC, proudly display their team certificates on the wall.
One example of a restaurant that's taken the workshop and then the exam is Solstice, a wood-fired pizzeria, bar and restaurant in Hood River, Oregon. General Manager Natalie Price signed up her entire front-of-house staff (14 people total) for a CCP Level 1 workshop in April of 2018 and they took the test in June. The whole crew successfully passed!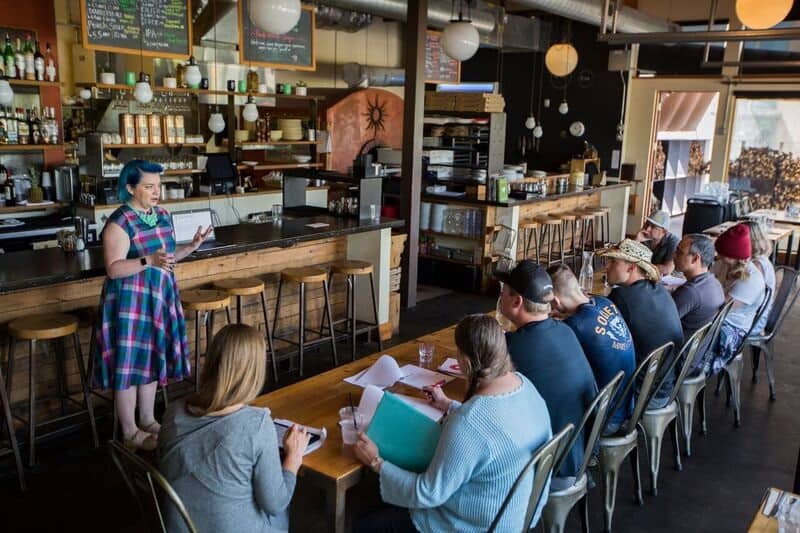 "We're big on continuing education with our staff … and the focus on a new, fun beverage and something close to home for us was exciting," Price says. "Hood River has a huge agricultural scene with a lot of new and existing cideries … we're all familiar with the producers in the area and it encouraged our team to take it to the next level."
After the workshop, the team studied up on the list of cider reference books and study guide provided by USACM, they took some field trips, both to see the growing efforts and production of cider apples in the Hood River Valley, and into Portland to sip through the wide selection at bottle shops and cider-centric bars like Schilling Cider House.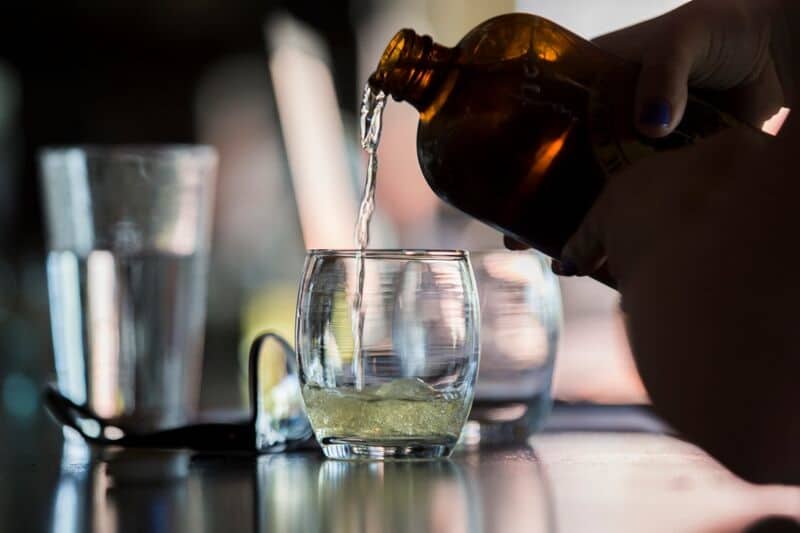 "There aren't too many options for purchasing the more boutique style-ciders [in Hood River], so we branched out to the city for those resources and found a lot of cool new things that weren't on our radars before, like ice cider and pommeau," Price says.
Price is a certified sommelier, but even with her rigorous wine training she reports that she still had plenty to learn about cider. "While there are similar methods in cider and winemaking, it was cool to learn about the different characteristics of true, heritage cider apples … also, part of the exam is about storage and service practices that I wasn't familiar with."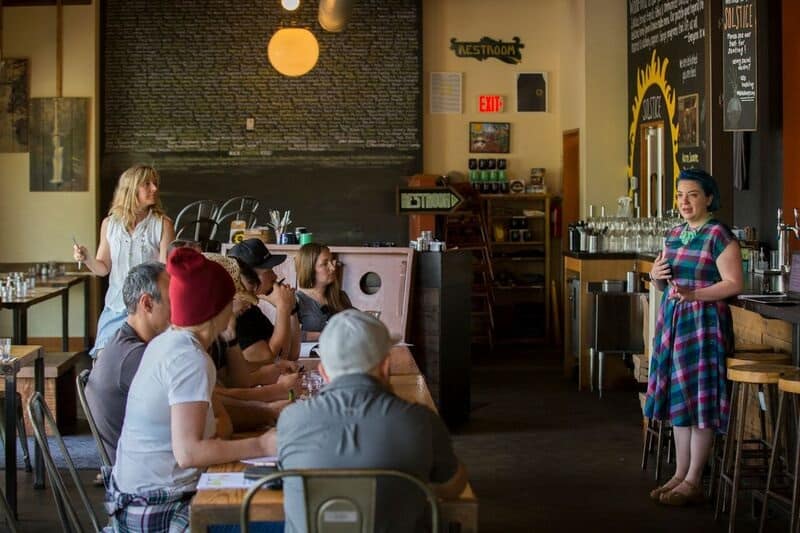 The staff-wide CCP certification has helped to ramp up the excitement about serving cider for everyone at Solstice. Its super cider-friendly menu of creative wood-fired pizzas (we've got an eye on the BLBB with butternut squash, leeks, bacon, bleu cheese and shredded mozz), seasonally driven small plates, house-cured meats and rustic, delicious-sounding entrees has made pairings a satisfying, enjoyable challenge. Solstice has also expanded its cider offerings a bit, and in the fall — after the crushingly busy summer season — Solstice is planning to quadruple its cider list. It's current list is no slough, though; coveted craft options are always on offer, like Etienne from Rack & Cloth, made with heritage apples and a local plum cider from Slopeswell. (For more on cideries from this region, check out the Gorge Cider Society.)
Price has also begun to involve her staff with the procurement of different ciders that are curated as part of Solstice's beverage program, taking their suggestions of ciders they've discovered through their own explorations. She also says that the staff's enthusiasm is mirrored by the customers. "We've seen an increase in sales and an increase in questions from our customers beyond, 'Is it sweet or is it dry?' And we can give a more educated answer about where the apples were grown, what drives the alcohol levels and so on."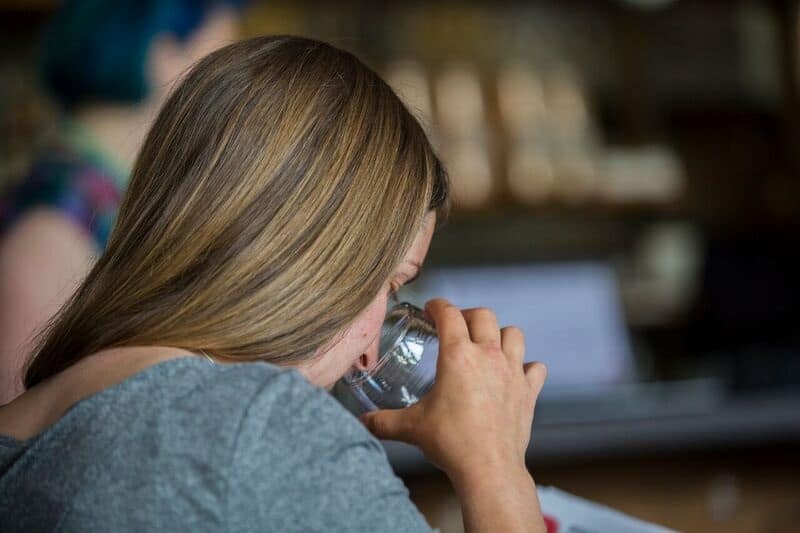 Price also reports that more than half of the staff has expressed interest in taking the CCP Level 2 exam. This hasn't been an option yet, but we're happy to share the news that the first-ever version of the Level 2 exam will be unveiled at Cider Con 2019, taking place February 4–8 in downtown Chicago. Whereas the Level 1 exam is entirely multiple choice, Level 2 will include sensory analysis (style and flaw identification) and short essay questions. "We want test takers to demonstrate putting their cider knowledge to use," says Brian Rutzen, Cider Director at The Northman and a USACM CCP working group member. Other CCP working group members include Eric McCrory of Angry Orchard, Jennie Dorsey of Schilling Cider House Portland and Darlene Hayes of allintocider.com.
Also worth noting is that the Level 1 test relies heavily on the USACM Style Guide, V1.1. The style guide is currently open for public comment, and Level 2 will delve much deeper into cider styles, including traditional styles.
For more information on the CCP program, visit the USACM's website, and for just $75 for non-members, $60 for USACM members (bulk pricing is also available), you and your staff can join the elite group of certified cider professionals.