Malaika Tyson is one half of the blogging duo Cider Soms, which was started as a way to introduce wine-lovers to the world of cider. Created along with her husband Sean, the "Soms" blog seeks to uncover and explain the complexities of ciders in a fun way.
The Chicago metropolitan area, also known as Chicagoland — includes Chicago (the third-largest city in the U.S.) as well as 14 counties in Illinois, Indiana, and Wisconsin. Chicagoland is a foodie destination, with food and beverage options as diverse as the region. Over the past six or so years, Chicago's collective passion for food has grown to include craft cider.
The presence of Chicago area cideries has continued to grow since Right Bee Cider officially launched in 2014. And while not every Chicago cidery has a tasting room, the city has some great bottle shops with taprooms where you can find your favorite local cider, as well as restaurants where you can pair your cider with delectable bites. 
Whether you're visiting Chicagoland, or you're a hometown resident who wants to learn more about what's happening in our city, here is everywhere you need to go to get a taste of the Chi-town cider scene.
Cideries and Cider Bars
Right Bee Cider: Right Bee Cider is Chicago's first urban cidery, located in the Hermosa neighborhood. The cidery is owned and operated by the husband and wife team of Charlie Davis and Katie Morgan. Charlie started as a brewer, but to woo Katie, he started making cider. Right Bee Cider (a play on words, as now Charlie is "right beside her") launched in 2014, just six months after their wedding. Their core ciders include Dry, Semi-Dry (sweetened with a bit of honey from their own beehives), and Blossom (lemon myrtle and cherry blossom). You can also find Right Bee Cider's limited releases and collaborations at its taproom — and currently, you can also order online for pick-up or local delivery. 1830 N. Kostner, Chicago, IL; (773) 234-4654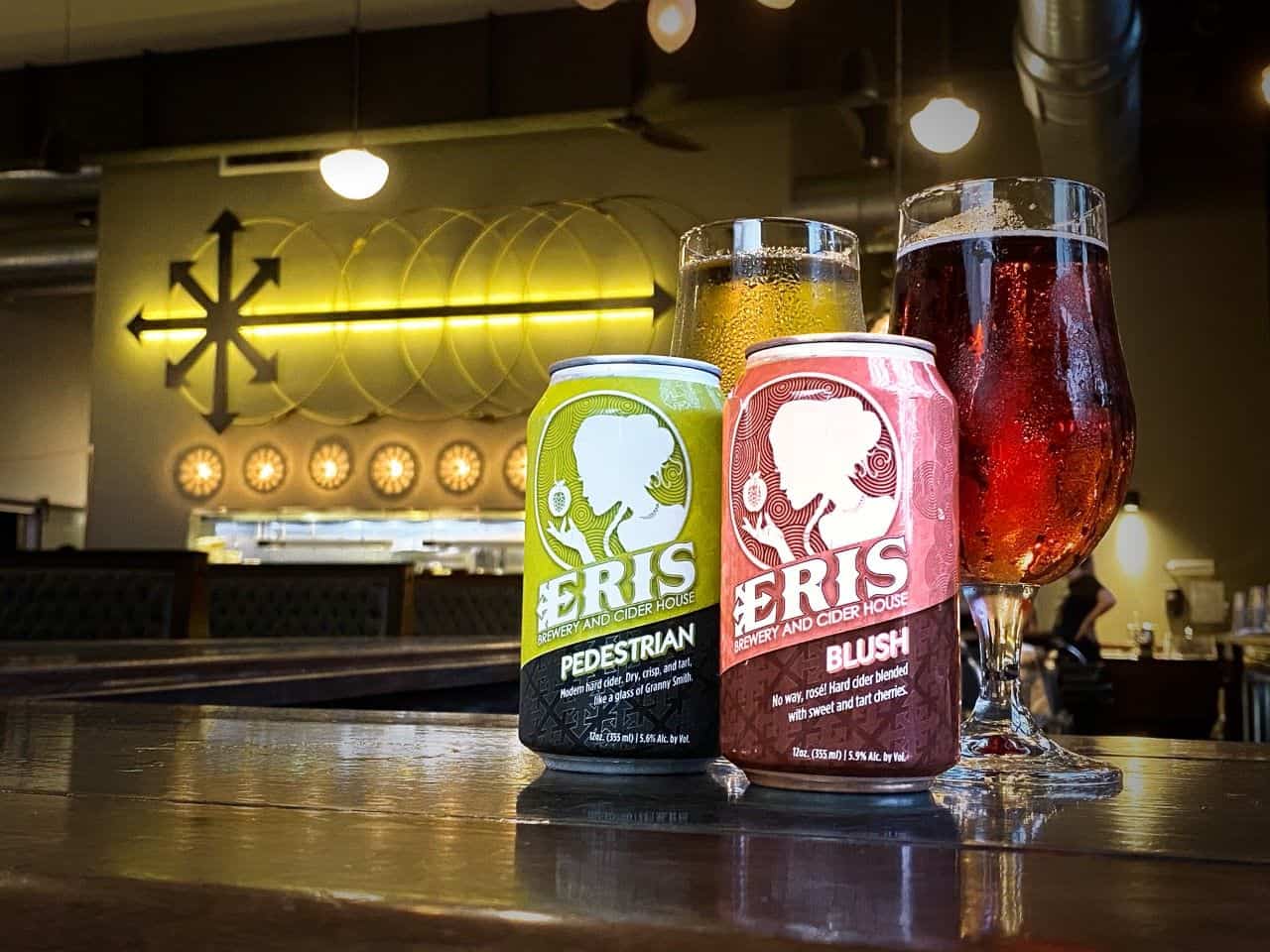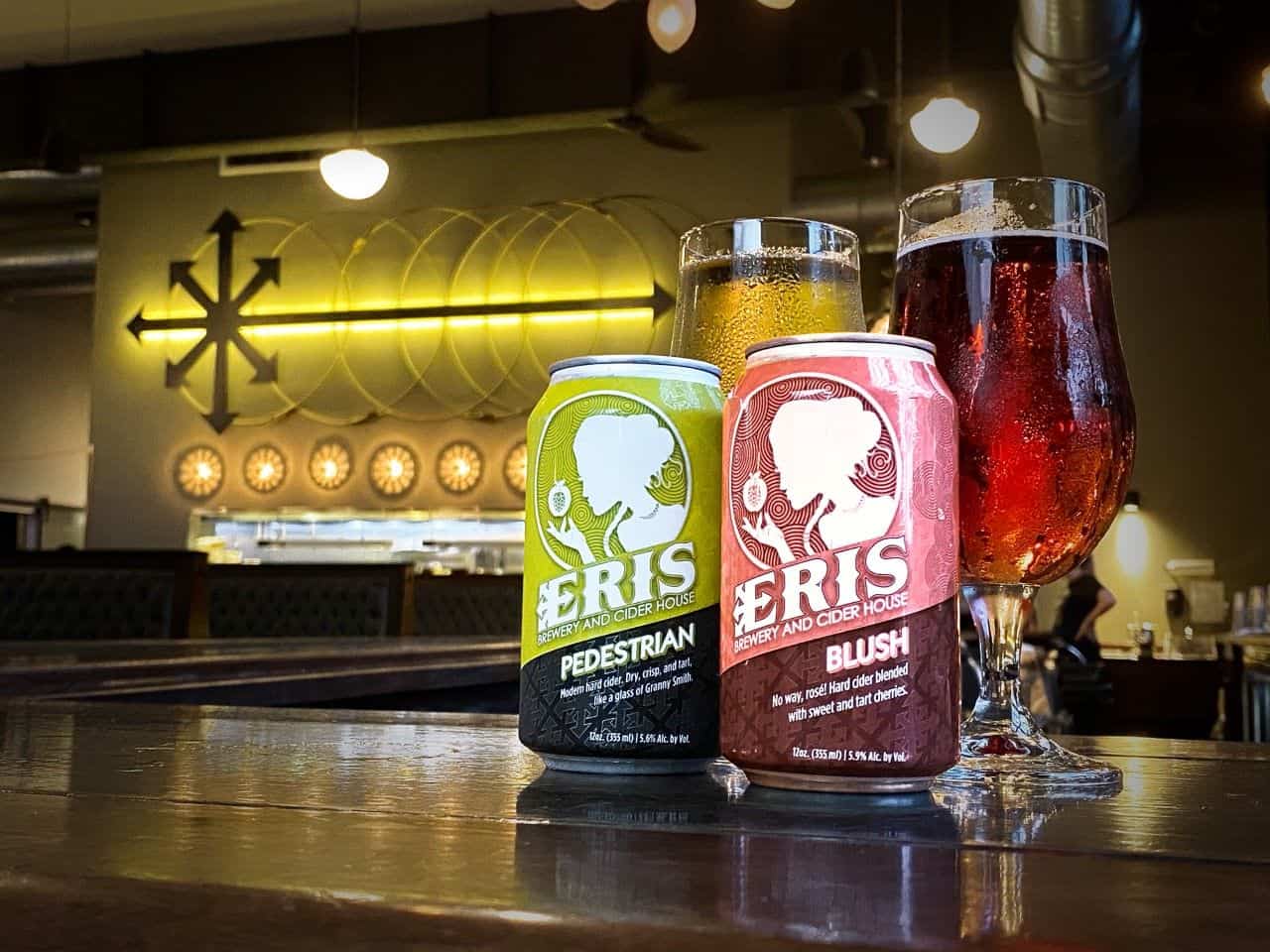 ERIS Brewery & Cider House: Founded by Michelle Foik and Katy Pizza, ERIS opened in 2018 inside a 100-year-old former Masonic temple and Korean church in Chicago's Old Irving Park neighborhood. Since opening, ERIS has become a neighborhood destination for both cider- and beer-drinkers. ERIS is also a full-service restaurant with a menu that strives to be inclusive for all, including meat-lovers, vegans, vegetarians, pescetarians, and those who observe gluten-free diets. Visitors can enjoy weekend brunch on its heated patio and partake from a rotating selection of ciders, including Pedestrian (a modern dry cider) and Van Van Mojo (a Blueberry cider dry-hopped with Mosaic hops). Indoor and outdoor seating are both offered, and takeout is available. 4240 W. Irving Park Rd., Chicago, IL; (773) 943-6200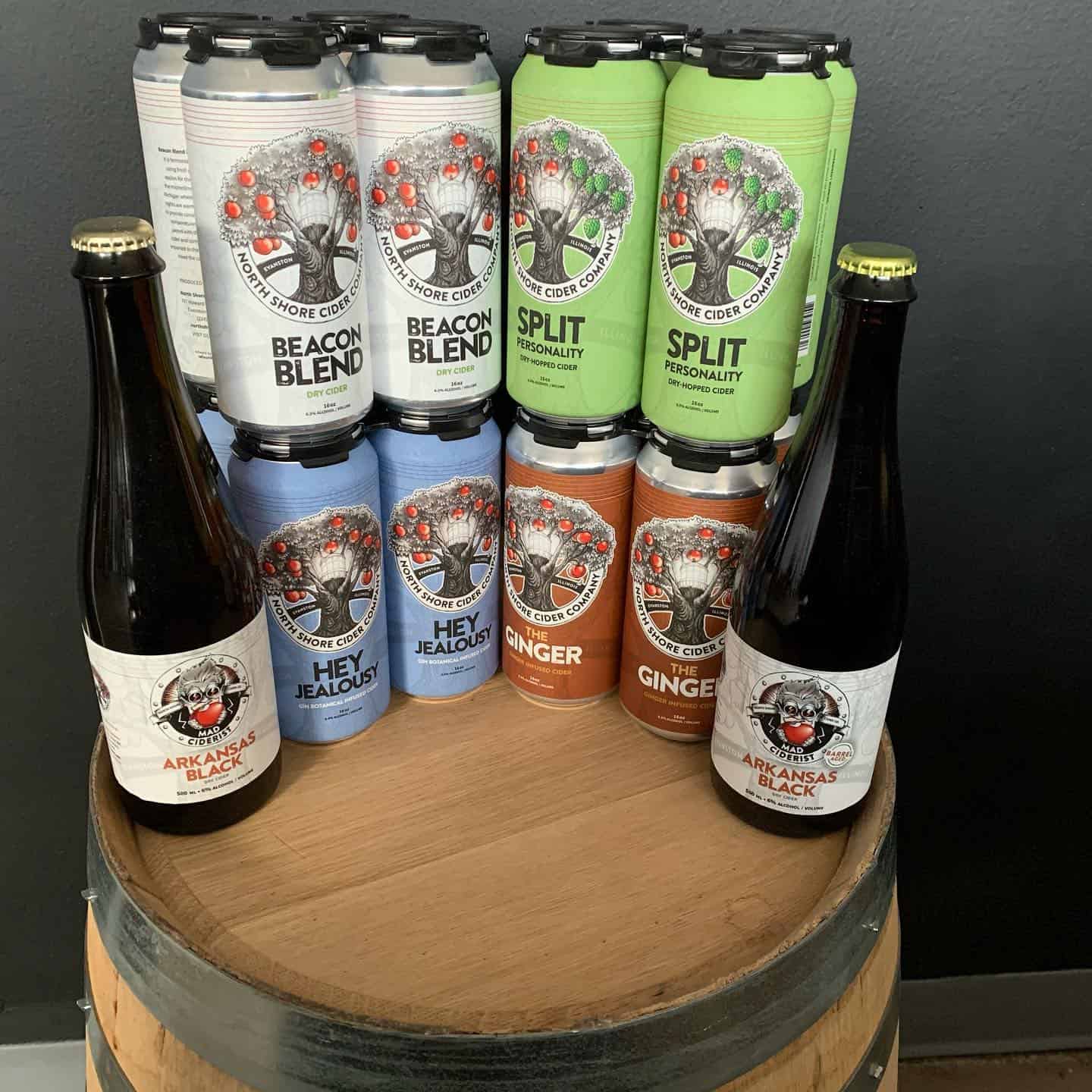 North Shore Cider Company: Chris Collins founded North Shore Cider Company in 2017 in Evanston, a North Shore city bordered by Chicago to the south. Chris, a former bond analyst, was a homebrewer and first experimented with cider making when his wife asked him to make cider for her. According to his wife, his first cider effort was too sweet, but rather than be discouraged, Chris became hooked. He started making dry and off-dry ciders and finally became a full-time cidermaker in 2016. North Shore uses Michigan apples and pears and ferments the juice at its Evanston location, which also serves as a quaint taproom. Its cider lineup includes single varietals, like the Mad Ciderist: Arkansas Black, a blend, like its signature Beacon Blend, or a flavored cider, like the gin-inspired Hey Jealousy. Online ordering is available for pick-up and local delivery, and UPS shipping is offered to most states. 707 Howard St., Unit B, Evanston, IL; (224) 300-6355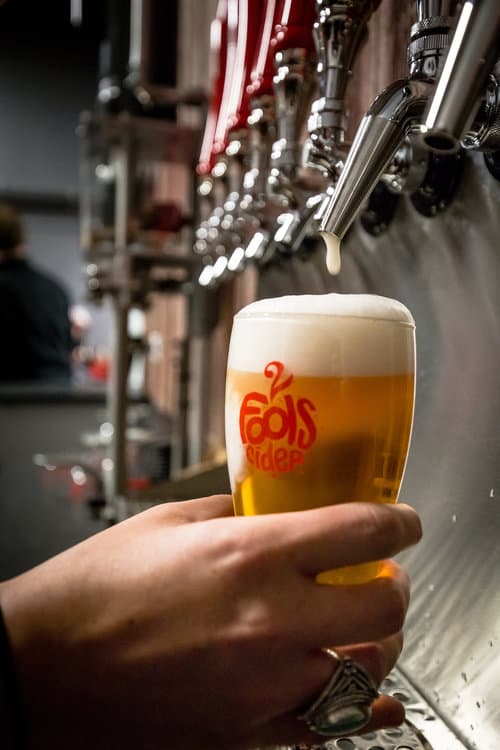 2 Fools Cidery: 2 Fools Cidery, located in Naperville, a western Chicago suburb, became Illinois' first cidery when it opened in December 2016. Co-founders Monte Summers and Jeremy Smith met in college. Smith was introduced to cider at a young age by his English relatives and began dabbling in homebrewing. Summers studied the science of cider-making at Oregon State University and is now 2 Fools' full-time cidermaker. The duo traveled through Michigan to find the perfect apples to make crisp, balanced ciders that they see as an alternative to mass-produced hard cider. In addition to cider by the glass, 2 Fools offers cider flights (5 samples) and glass or aluminum growlers (i.e., crowlers) for purchase. 2 Fools also produces light ciders that make for pleasurable patio pounders. Many types of 2 Fools ciders are available for nationwide shipping. 1665 Quincy Ave. #155, Naperville, IL; (630) 995-9973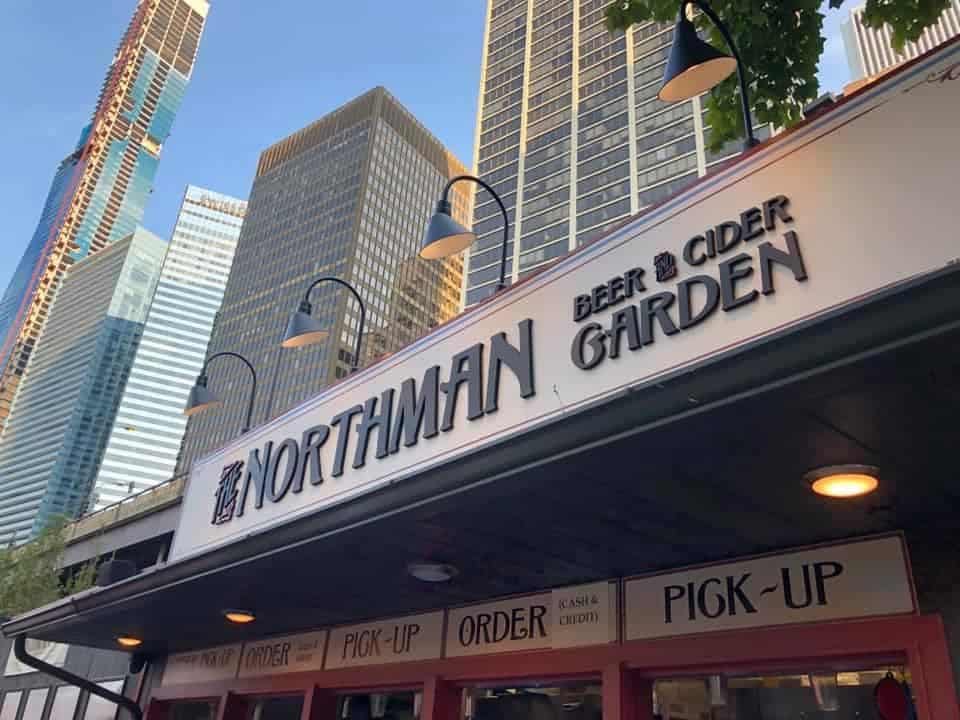 The Northman Beer & Cider Garden (Chicago Riverwalk): The Northman is Chicago's first cider bar, opening in 2016. While the original location in North Center closed in early 2020, the Riverwalk location (opened 2018) is still going strong. The Northman proved that Chicago had a thirst for cider and, through its knowledgeable and approachable staff, introduced consumers to local ciders, such as Overgrown Orchards, as well as ciders throughout the US and the world. On the Riverwalk, the Northman brings the feel of a traditional European beer garden and still features an impressive cider (and beer and wine) list that changes with the seasons. The concessions on the Chicago Riverwalk are seasonal, with most open from April through October. 233 E. Riverwalk, Chicago, IL; (773) 382-6165
Willing to Travel a Little Further?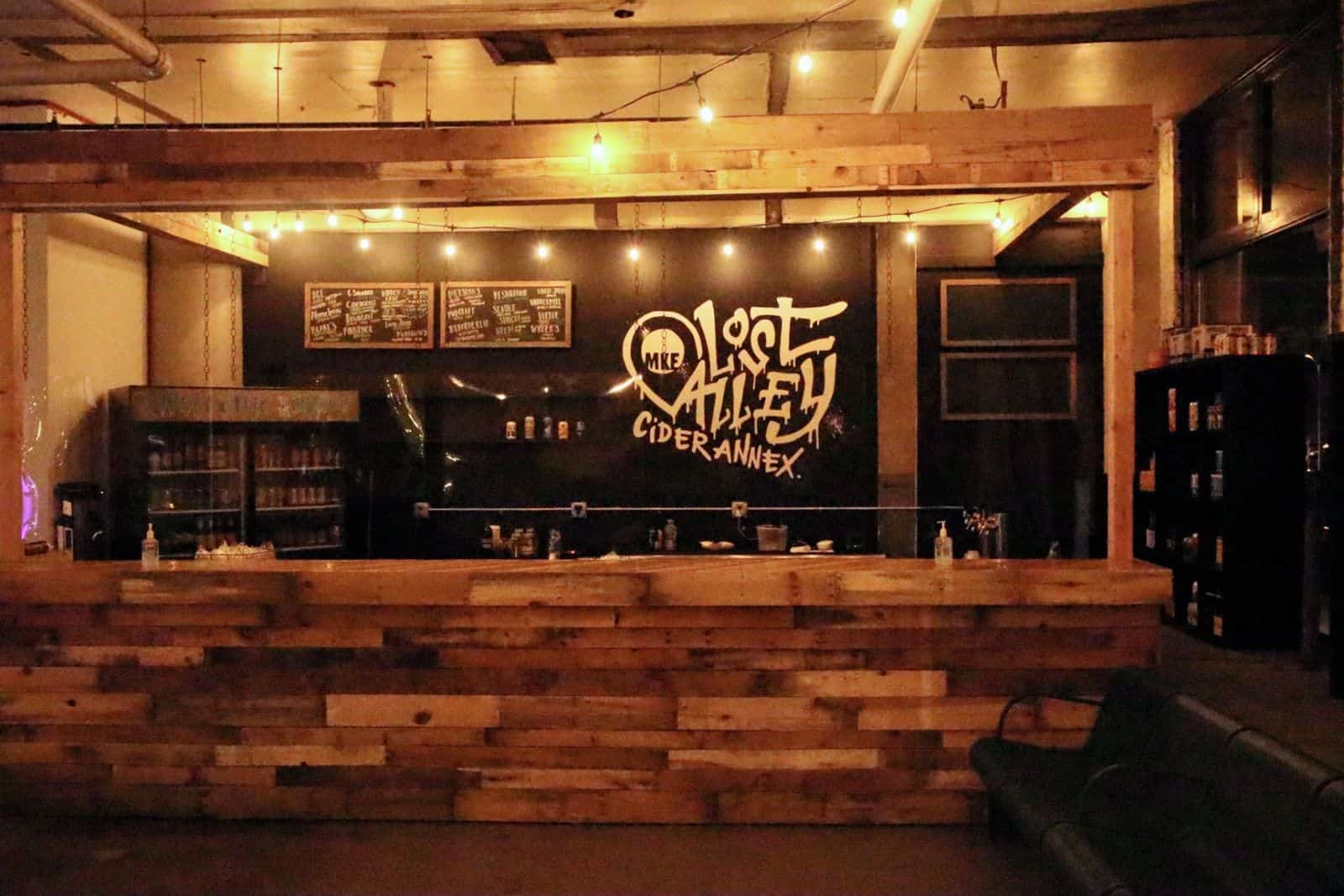 Lost Valley Cider Co. (90 miles north of downtown Chicago): Founded by Chandra Rudolph and her father Stuart, Lost Valley Cider Co. is Milwaukee's first cider bar. The father-daughter pair originally planned to start a cidery where they'd brand their own cider, but then realized there wasn't a platform to showcase great ciders. That's when Lost Valley was born. Lost Valley features over 50 different ciders from throughout the US and the world, as well as its own house cider, slushies, and popsicles. 408 W. Florida St., Milwaukee, WI; no phone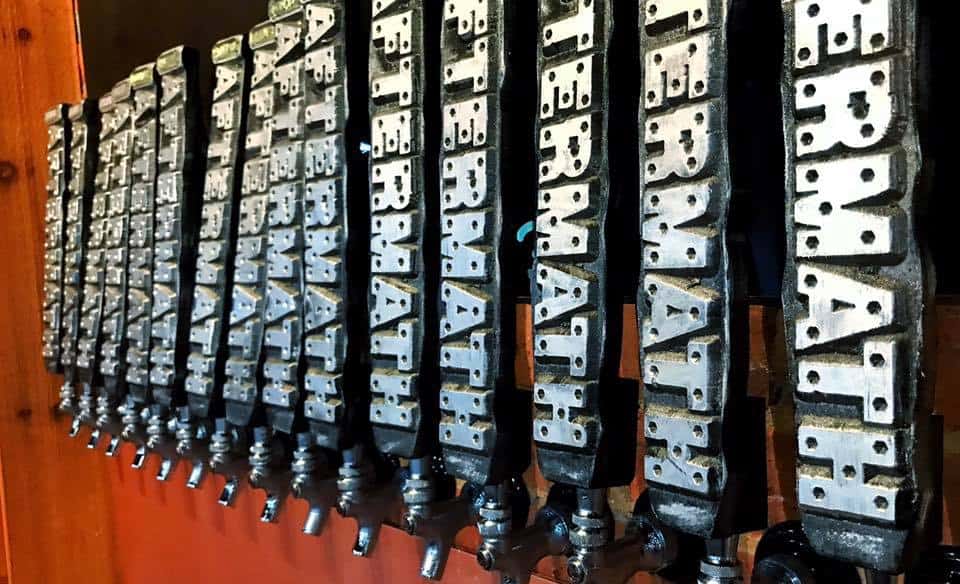 Aftermath Cidery & Winery (55 miles south of downtown Chicago): Aftermath Cidery has a cozy, relaxing atmosphere, and features a variety of locally made core and seasonal ciders. For those looking for a bite to eat, the ciders can be paired with their charcuterie and cheese, panini, or flatbreads. 15 North Washington St., Valparaiso, IN;(219) 299-8463
Dining and Cider
If you want to have a substantial bite to eat with your cider, visit these spots: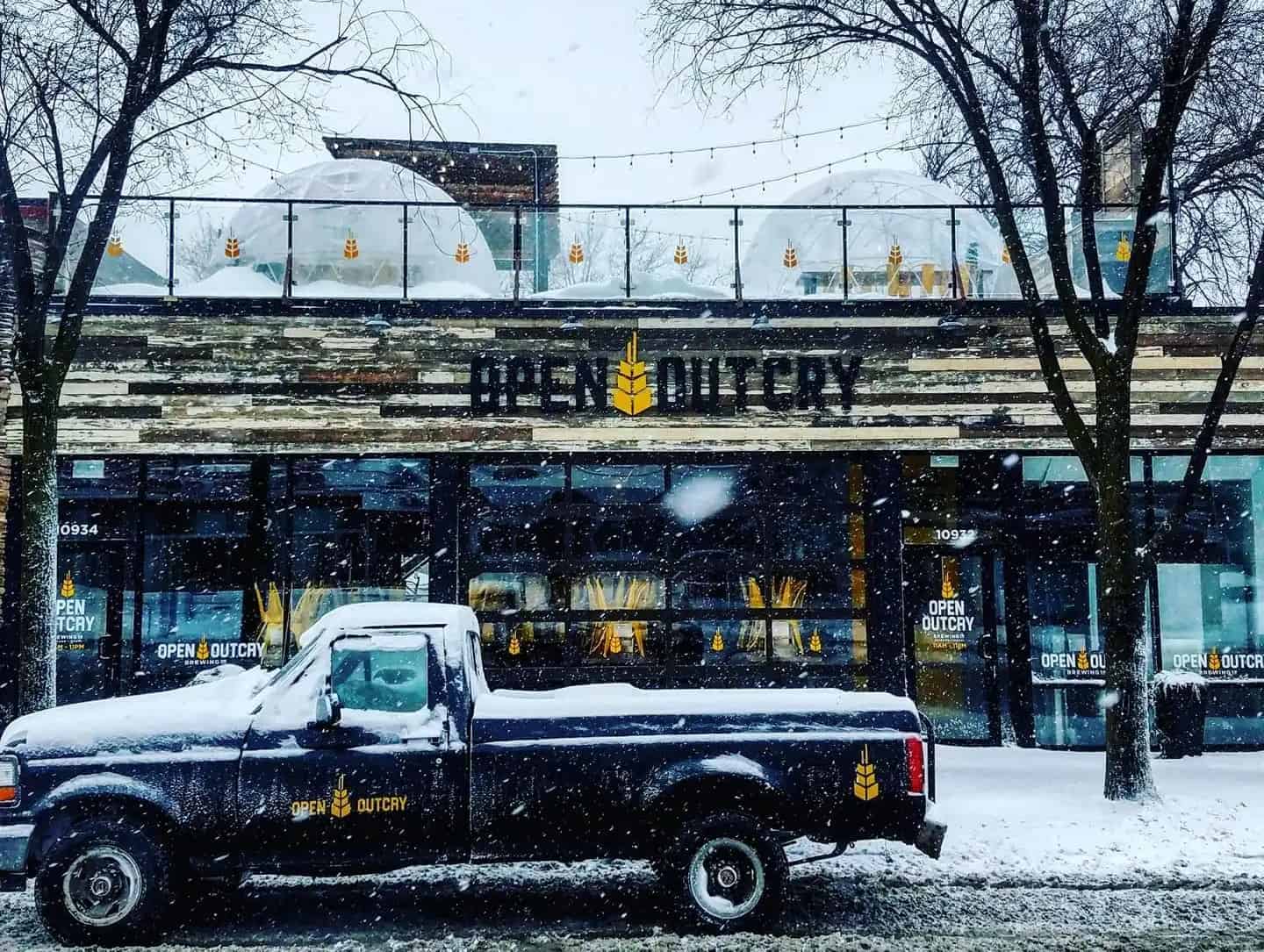 Open Outcry Brewing Company: Open Outcry Brewing is an innovative brewery, taproom, and pizzeria in the Morgan Park neighborhood (#Southside). While much of the focus is on its beers, a rotating selection of ciders is always offered, as well. The Neapolitan-style pizzas (made in 750° a wood-fired oven) are best enjoyed with a cider in hand when the streetscape garage door is open. 10934 S. Western Ave., Chicago, IL; (773) 629-6055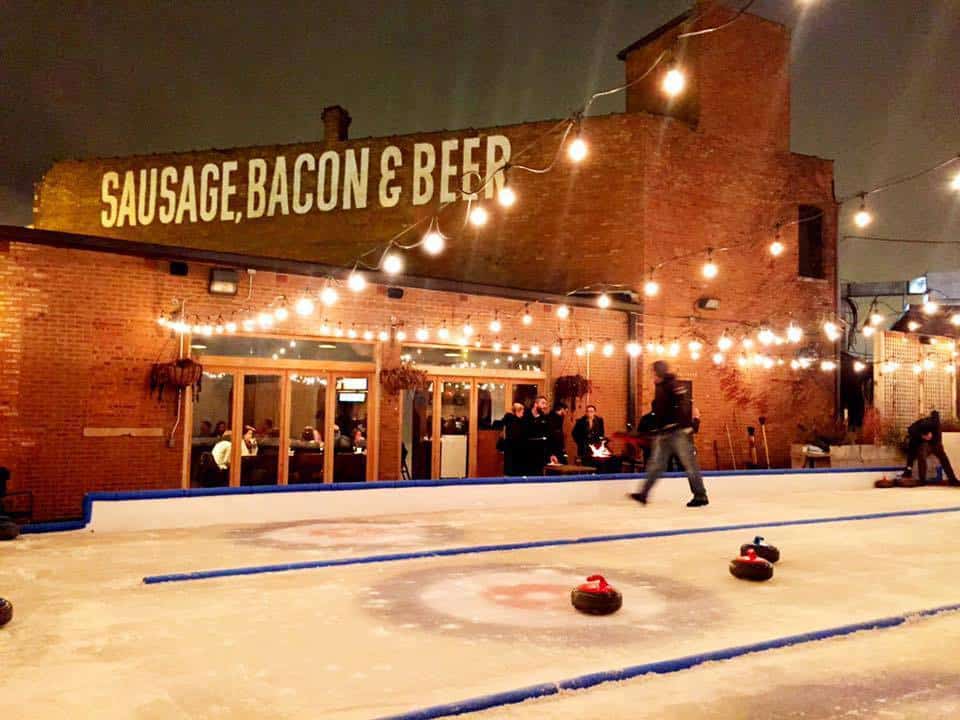 Kaiser Tiger: If you've ever wanted to try curling while drinking cider, Kaiser Tiger is the place for you. Curling is a sport in which players slide stones on a sheet of ice and during the winter, Kaiser Tiger transforms its beer garden into curling lanes. While it may feel like Chicago has endless winters, curling is only available for a few months. During the rest of the year, you can enjoy a cider in one of Kaiser Tiger's large indoor or outdoor spaces. 1415 West Randolph St., Chicago, IL; (312) 243-3100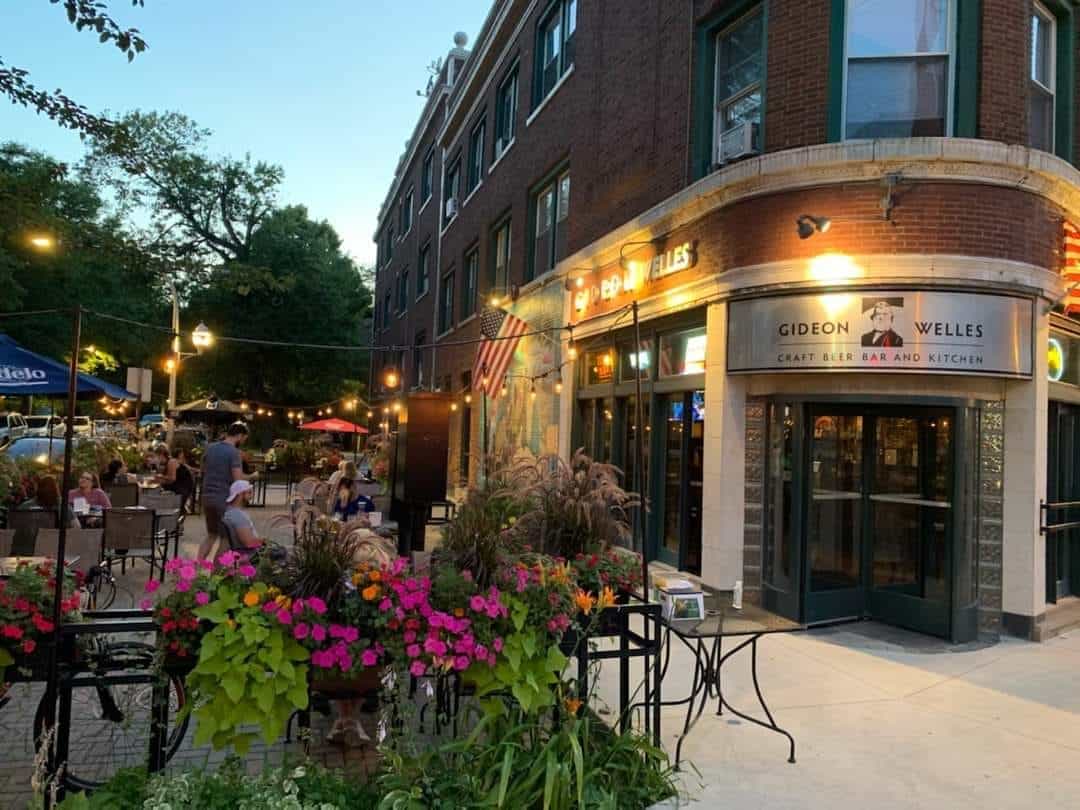 Gideon Welles Craft Beer Bar & Kitchen; Gideon Welles is a neighborhood gastropub in Lincoln Square with an Irish feel. The gastropub offers a welcoming environment for those who want to explore its culinary and beverage offerings. You can enjoy one of the ciders from across the country they offer along with fish and chips on their heated outdoor patio. 4500 N Lincoln Ave., Chicago, IL; (773) 907-2226
Bottle Shops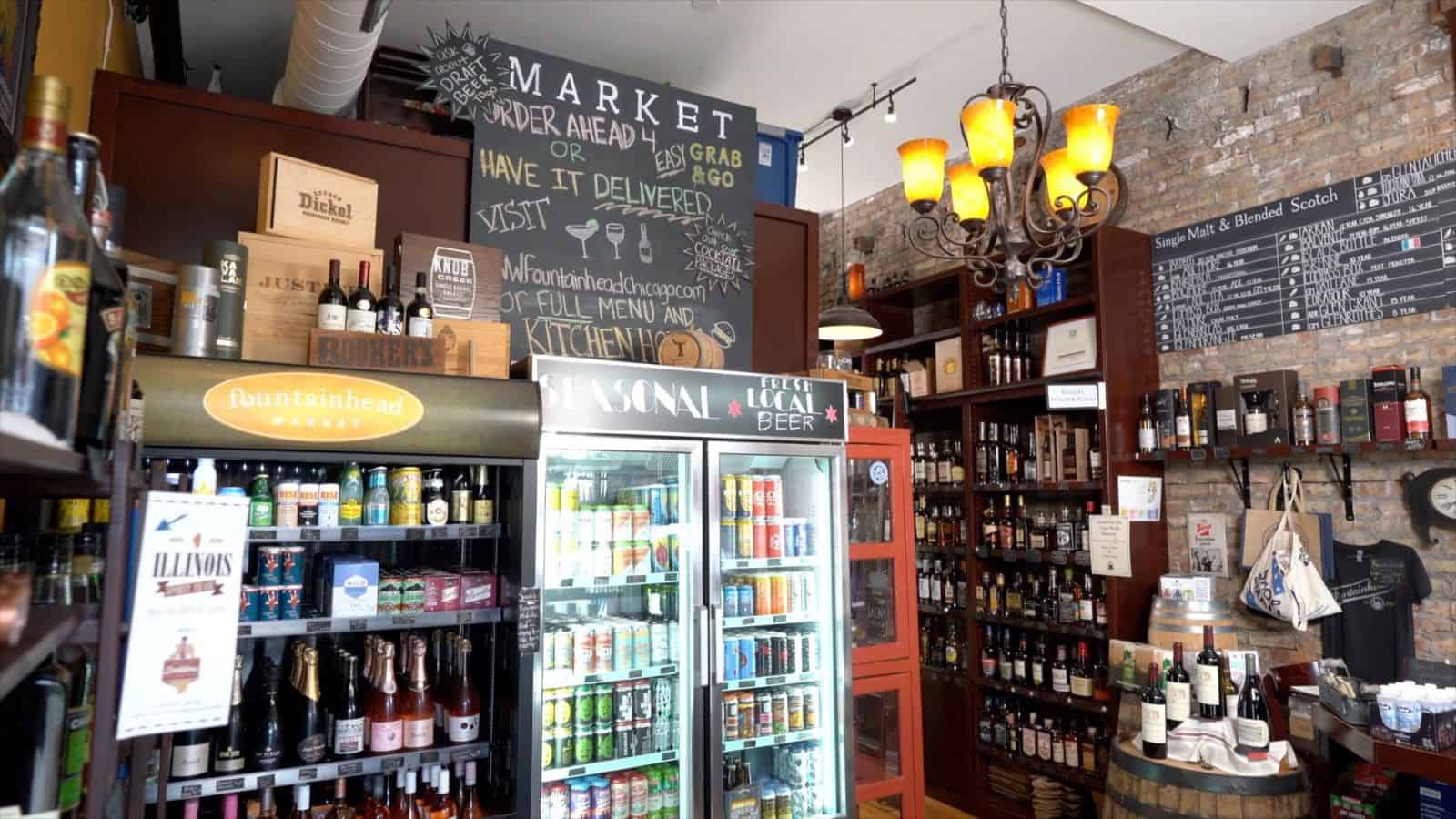 Fountainhead Market: Fountainhead Market is a small boutique in the Ravenswood neighborhood. The shop has a varied selection of ciders (as well as beer, spirits and cocktails), including some harder-to-find ciders. Fountainhead Market is also committed to introducing consumers to ciders from passionate producers. 1966 W. Montrose Ave., Chicago, IL; (872) 206-5311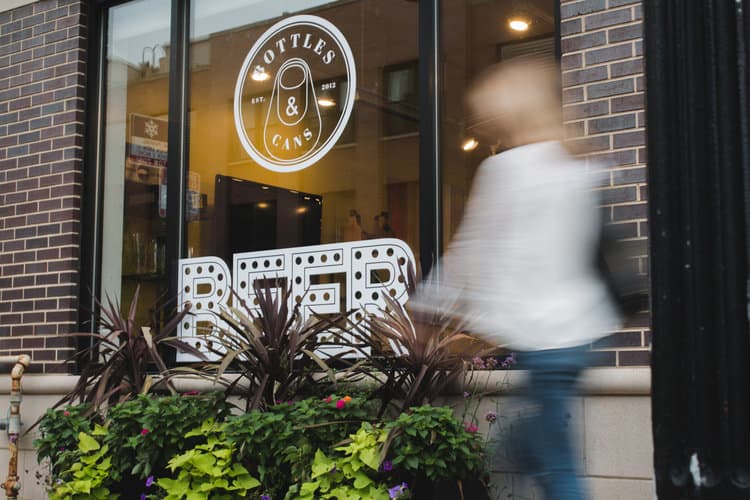 Bottles and Cans: Joe and Carly Katz opened Bottles and Cans almost a decade ago in the North Center neighborhood. While primarily starting with a focus on beer, Bottles and Cans evolved with the Chicago cider market. The store added even more ciders after the nearby (original) Northman closed. Bottles and Cans is great for the cider-curious, as you are able to mix-and-match your own six-pack from their broad cider selection. 4109 N Lincoln Ave., Chicago, IL; (773) 857-2270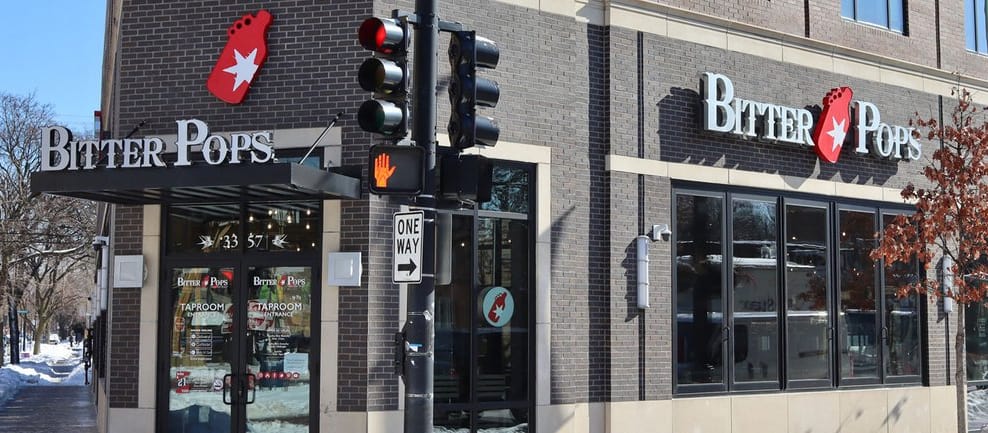 Bitter Pops: Bitter Pops offers a selection of over 100 ciders, including local, regional, and national ciders, as well as ciders from France. With the recent move, Bitter Pops includes a cafe, coffee bar, and soon to (re)open taproom. During the holiday season, they offer a Twelve Days of Cider box, filled with ciders from Chicago and beyond. 3357 North Lincoln Ave., Chicago, IL; (773) 857-7677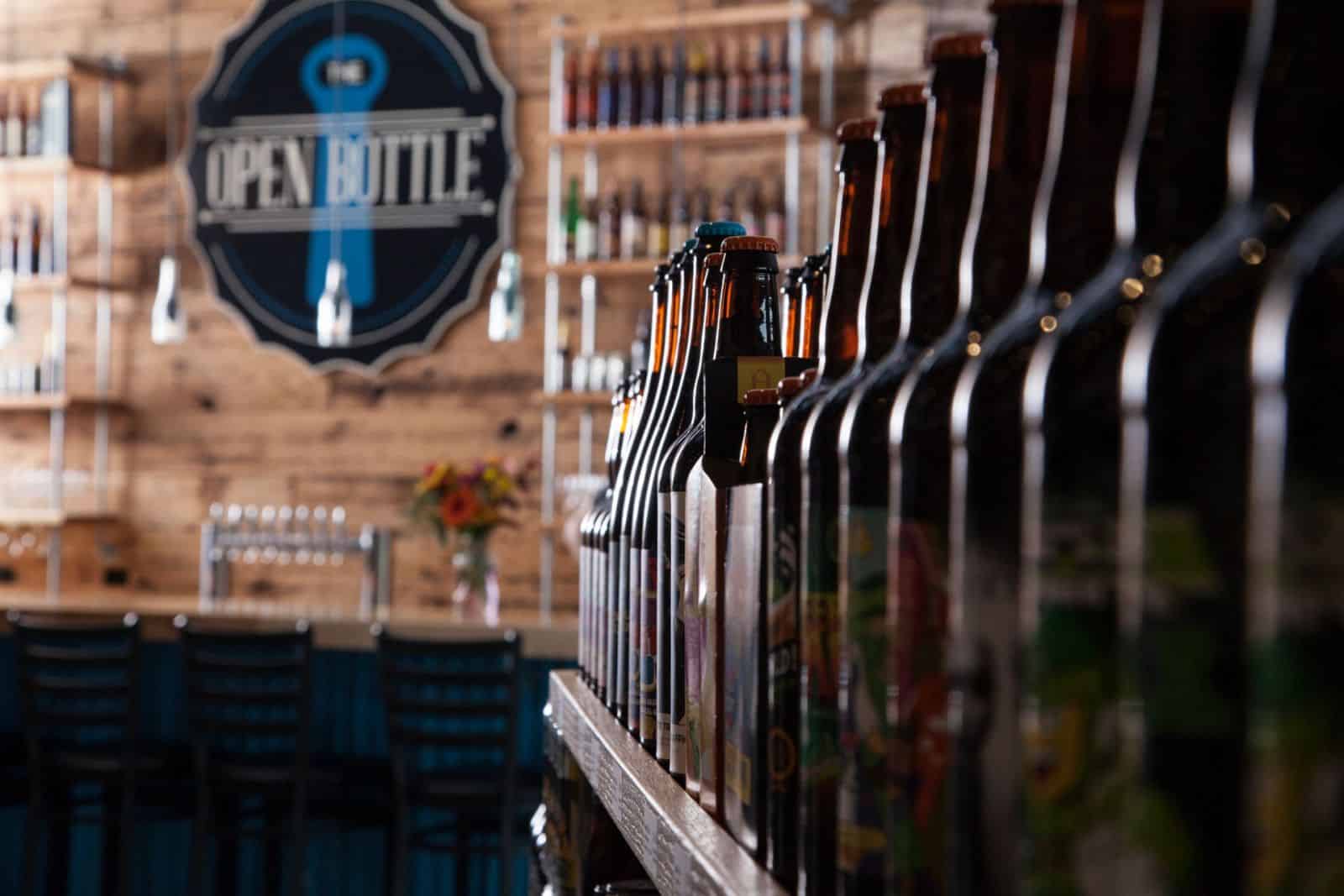 The Open Bottle: The Open Bottle is a craft-beer store and taproom in Chicago's south suburbs ("Southland"). Since opening in 2015, the shop has been a Southland cider enthusiast destination. The Open Bottle (which recently opened another location in Lockport, IL) offers a highly curated selection of ciders that can be taken home or enjoyed on site. They also have 12 rotating drafts that usually include a unique cider or two. 7101 W. 183rd St, Tinley Park, IL; (708) 263-0449
Chicago has a dynamic cider scene that is continuing to grow. Are there any local spots you'd want to add to this list? We're excited to see how the city's cider palate and offerings will expand in the coming years!
All other photos: Courtesy of the cideries, bars, bottle shops, etc.