There's a lot to love about Graft Cider, the modern sour cider company that's based out of Newburgh, New York. Its ciders, ranging from slightly sour and adventurous to totally wild, are such fun, modern expressions of what cider can be. The can design is always eye-catching, and its merch game is beyond on-point. Since its founding in the fall of 2016, the company has grown and expanded its distribution footprint in a thoughtful, methodical manner, and Graft is well on its way to becoming a household name in US craft cider.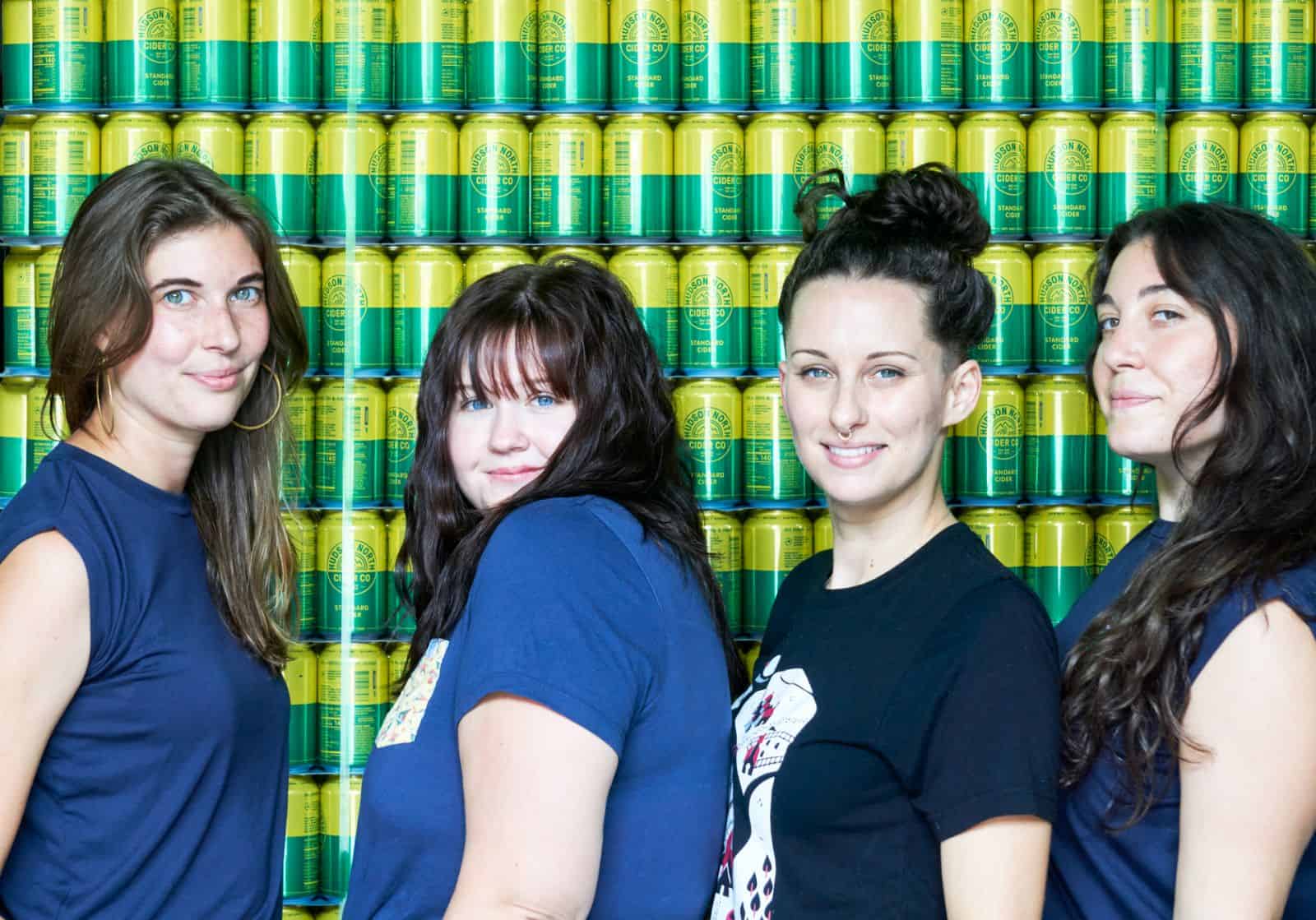 The company, itself, is still relatively small – just a handful of full-time employees and a committed crew of sales folks and brand ambassadors. But among the Graft Cider team are three women: Amber Burton, Sae Kenney and Sara Sherrer, who are making moves and keeping the ship afloat amidst all of Graft's growth. We're excited to share more about these women in this 15th installment of our column, Women Making Waves in the Cider World.
Amber Burton, Head of Finance & Human Resources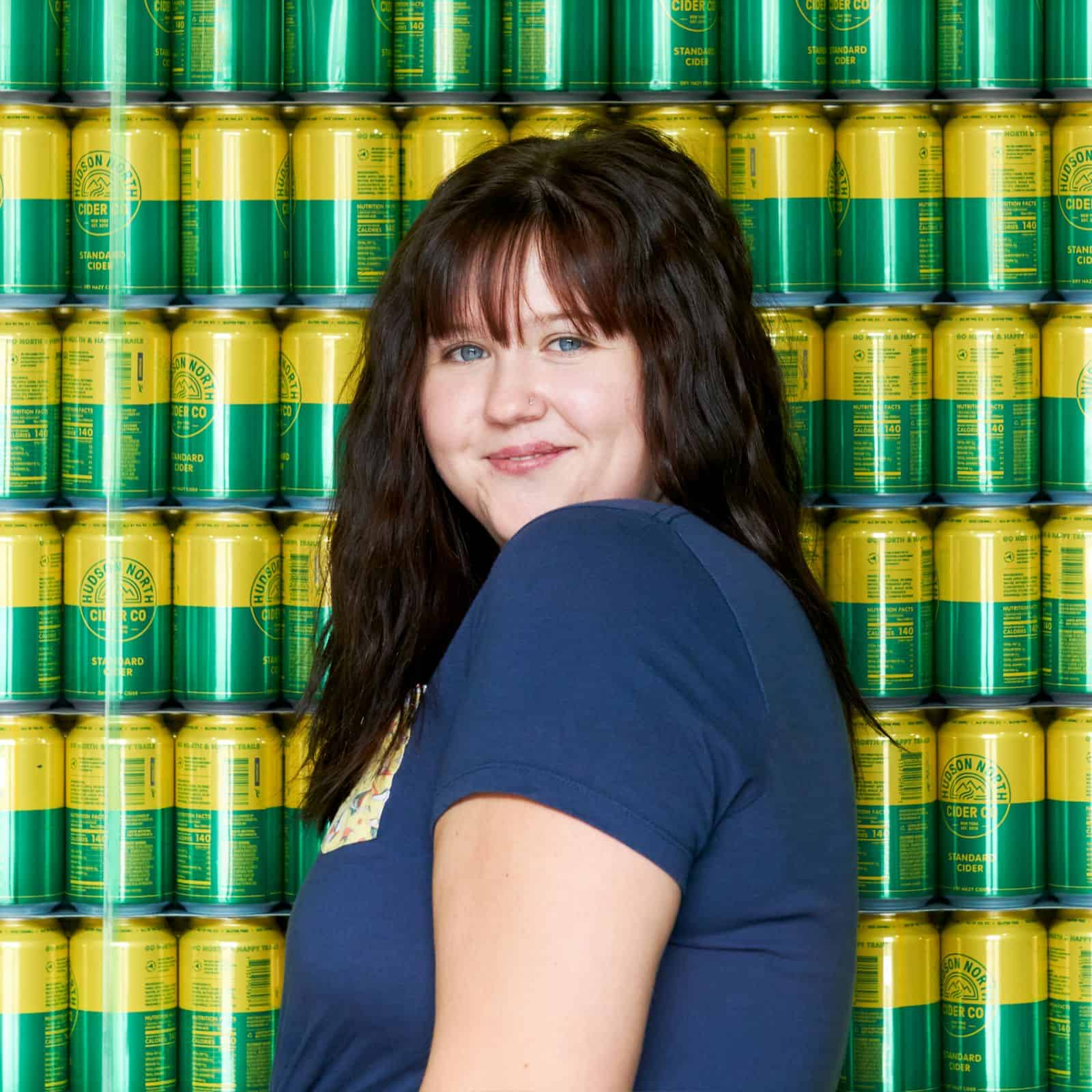 Amber Burton started with Graft in October of 2017 as a freelance bookkeeper. Within six months, she was hired full-time to head up the finance and human resources departments! She says that the culture at Graft is a big, and welcome, change from her former job in a more stereotypical office environment.
"We all respect each other equally, and are really so supportive of one another through all the highs and lows," Amber says. "Graft is a continuous cycle of growing, educating, trial-and-error and embracing fresh ideas."
While she has plenty on her plate in terms of daily responsibilities, Amber also helps out with working festivals, staffing tastings, helping with the design concepts of Flora (Graft's new sister wine spritzer company) and organizing company retreats. Graft is an employee-owned company, and Amber qualified for Ownership at the end of 2020.
"I choose to be as involved as possible with as many facets of Graft as I can!" she says.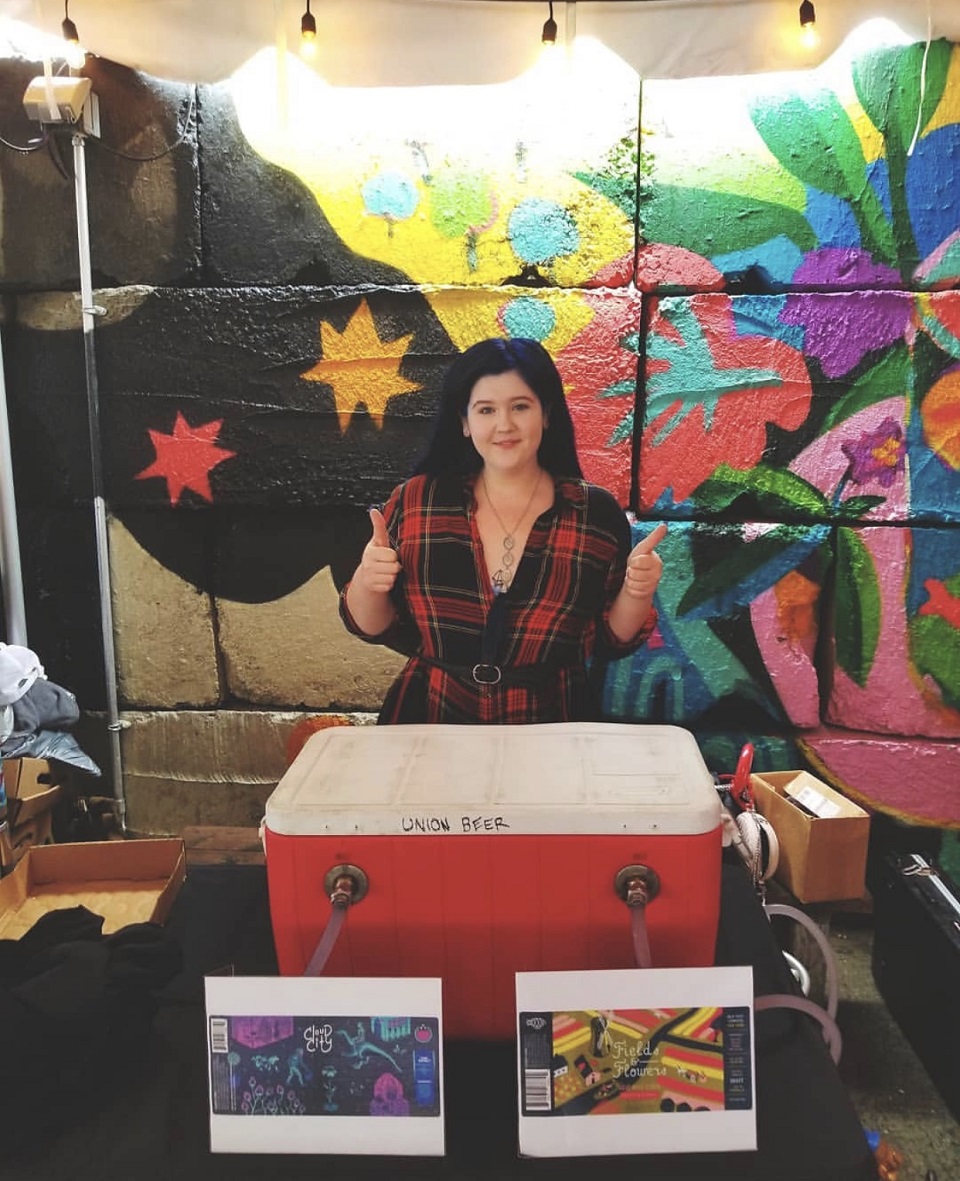 Amber takes pride in her personal growth within Graft. As a college student pursuing a degree in business and finance, she finds it rewarding to apply her education directly to her work. She says, "I have learned so many things about being a leader, rather than a follower, and Graft has allowed me to continue to spread my wings and become the person I want to be, with the career I have always dreamed of having!"
As the head of HR, Amber has the opportunity to recruit and hire new team members, and says that Graft Cider sets the bar high when it comes to inclusivity. She tries to bring that ethos to her interviews with potential new team members.
"I care so much about how the entire team works together, and it is my responsibility to bring people on board who share the same core values and who truly understand the dynamics of working within a small, ever-changing company," she says. "I put a lot of time and effort into finding the right person for each role that needs to be filled. I want these new hires to be here for a long, long time, as well as feel truly fulfilled within their careers!"
Sae Kenney, Founder & Head of Creative/Media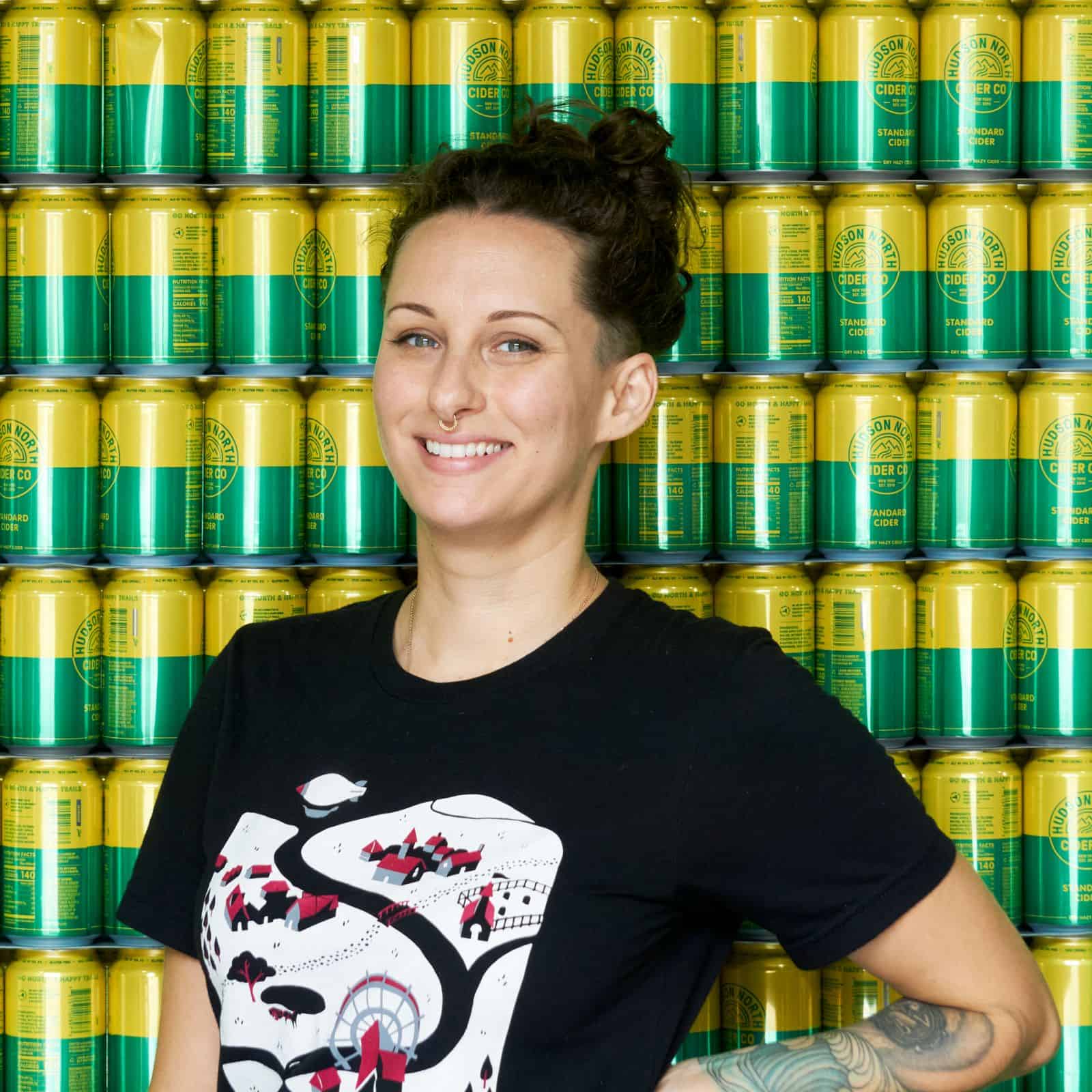 Sae Kenney, who founded the company with Sara and Kyle Sherrer, currently manages Graft's digital footprint. But, like so many company founders, she's worn a lot of hats.
"At the beginning, we all did a bit of everything, from digging trench drains, production, and arguing with the government about beer bonds," she says.
For a short while, she was Graft's New York sales rep, and then she transitioned to launching states with Sara for a year and a half. Her main focus, at present, is a combination of facilitating collaborations, photography, managing Graft's social media platforms, working with the brand's art team and, as of a few weeks ago, she's been designing the interior of Graft's future taproom which will be in Newburgh, New York (breaking news!).
"My body might be in different locations but my eyes are always on my phone responding to Instagram messages, snapping pictures and finding the weirdest GIFS that I can somehow integrate into an Instagram story," she says. "When we finally hit 10,000 followers on the Graft Instagram account, I was pretty damn proud. We're cider, not beer which means we have a smaller following. We have to work that much harder to be relevant in today's craft beer world."
For Sae, Graft's company culture is a really important topic and part of the brand's identity.
"The general vibe is, work hard, work smart and don't be afraid to ask questions. If someone screws something up, the screw-up is treated as a learning experience, which is not the company culture everywhere," she explains. "I think there is a general feeling that everyone here is in it for the long haul, which makes us want to get to know each other better."
It's no surprise that running an independent cidery takes a ton of time and energy, and Sae says that finding time for herself and "unplugging" is still a big challenge. But her biggest challenge is learning how to get to that next level in her job.
"How do I become an expert in my field, a field that I have no formal training in? Social media is something that never stops. It doesn't sleep. Stories disappear within 24 hours on Instagram, so if I neglect checking our account for a day, I have missed interacting with our customer base who are honestly sometimes the people who keep me going."
Sara Sherrer, Owner and Director of Sales for Graft Cider & Hudson North Cider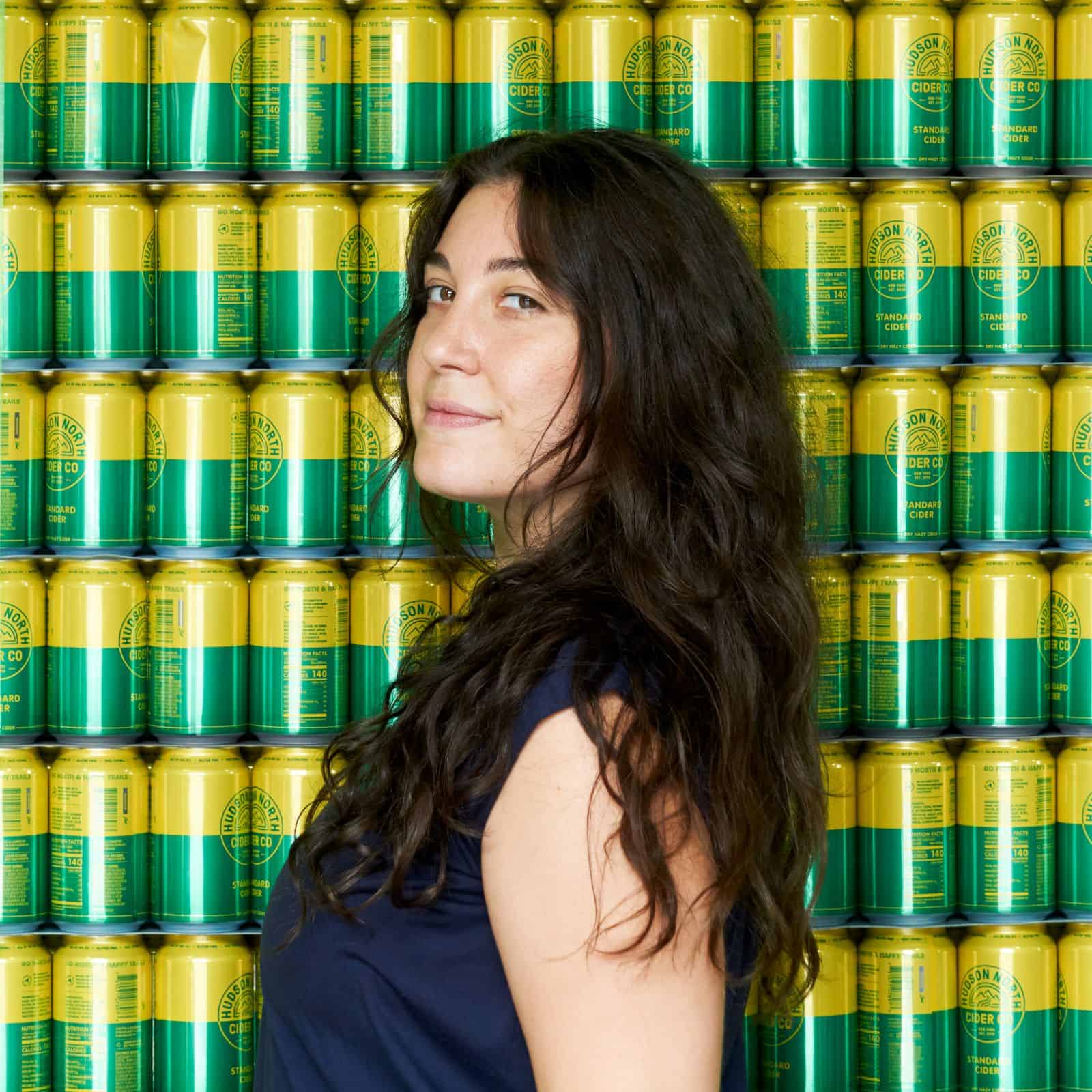 Sara, her brother, Kyle Sherrer, and Sae Kenney, founded the company together and Sara's been on board from the start. As is to be expected with a growing business, her job has varied over the years, as Graft has grown into a 14-person company. These days, Sara is working more with Hudson North Cider (the parent company of Graft and Flora) as sales director, creating goal-driven sales strategies, monitoring sales performance, implementing new strategies, and she's developing new marketing tactics for the sales team.
For Sara, cider has always been part of her life. Her dad, Curt Sherrer, of the now-shuttered MillStone Cellars, is a well-known figure in the cider world.
"I was born into it … I remember from a young age being encouraged to try whatever my parents were drinking and to talk about what I tasted and smelled," Sara remembers. "Those lessons have never left me and created a lifelong passion for food and beverage."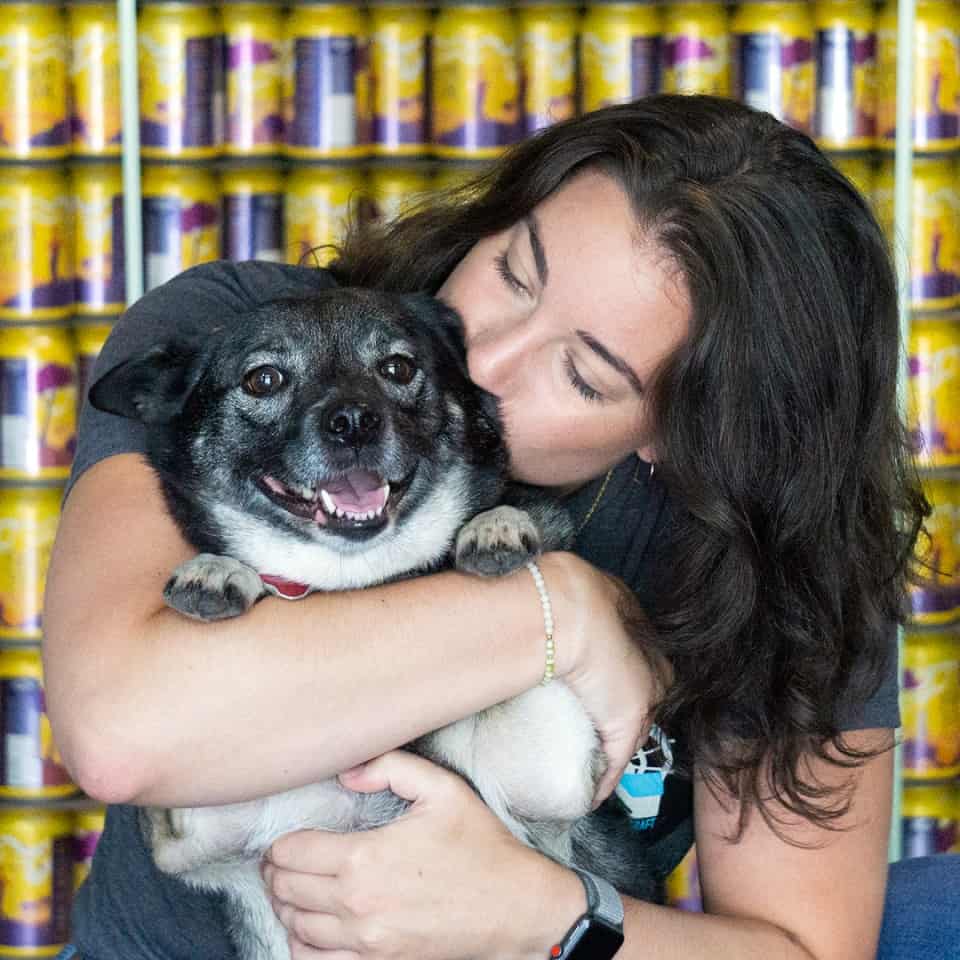 Sara says what she finds most rewarding at Graft is watching people evolve within their position, and taking responsibility for their work and owning their position.
"I really want to work with people who are passionate about the industry, and want to be active in the evolution and education of what we and others make," she says. "We have a great group of people who all bring their special talents to the table."
She remarks that one huge challenge for her is staying aware of industry trends and keeping up with the fickle market.
"It can be hard to stand out with all the noise!" she says (though, we think Graft stands out, for sure).
As a leader in modern cider, Sara says that highlighting women and diversity in the industry is half the battle in striving toward diversity and inclusion.
"Showing the roles women and people of color play in this world is more than giving them a cameo. It's about expressing their differences and how they have shaped their communities and impacted the industry they love so much. There are many different, equally important roles [in the industry] that aren't as glamorous and publicized, but still crucial to these types of businesses," she notes. "I know I am always looking for new perspectives in my work and I think more of it is needed now more than ever."
To learn more about Graft Cider, check out its Instagram (and say hi to Sae while you're at it!), and visit Graft's website to find out where you can locate Graft's weird and wonderful ciders near you!