*Couldn't make it to Cider Business School in real-time? Or, want to review the sessions? Find all of the EKOS Cider Business School recordings here.
To all the cider pros out there: The arrival of spring this year hopefully means the return of a bit more action around your cidery and tasting room. Before business starts popping off, we encourage you to take a few hours out of your week to brush up on some business basics and best practices. (This does not have to mean losing an entire weekend to a dull seminar or a self-guided online course.)
We're stoked to announce that we're running another session of our popular *free* Cider Business School series in partnership with Ekos, makers of the game-changing cider management software! From Monday, March 8 through Thursday, March 11 at 2 p.m. EST, meet up with fellow cidermakers via Zoom for informative, engaging one-hour sessions, each touching on an important factor in running a successful cidery business: Operations, Production, Accounting and Sales.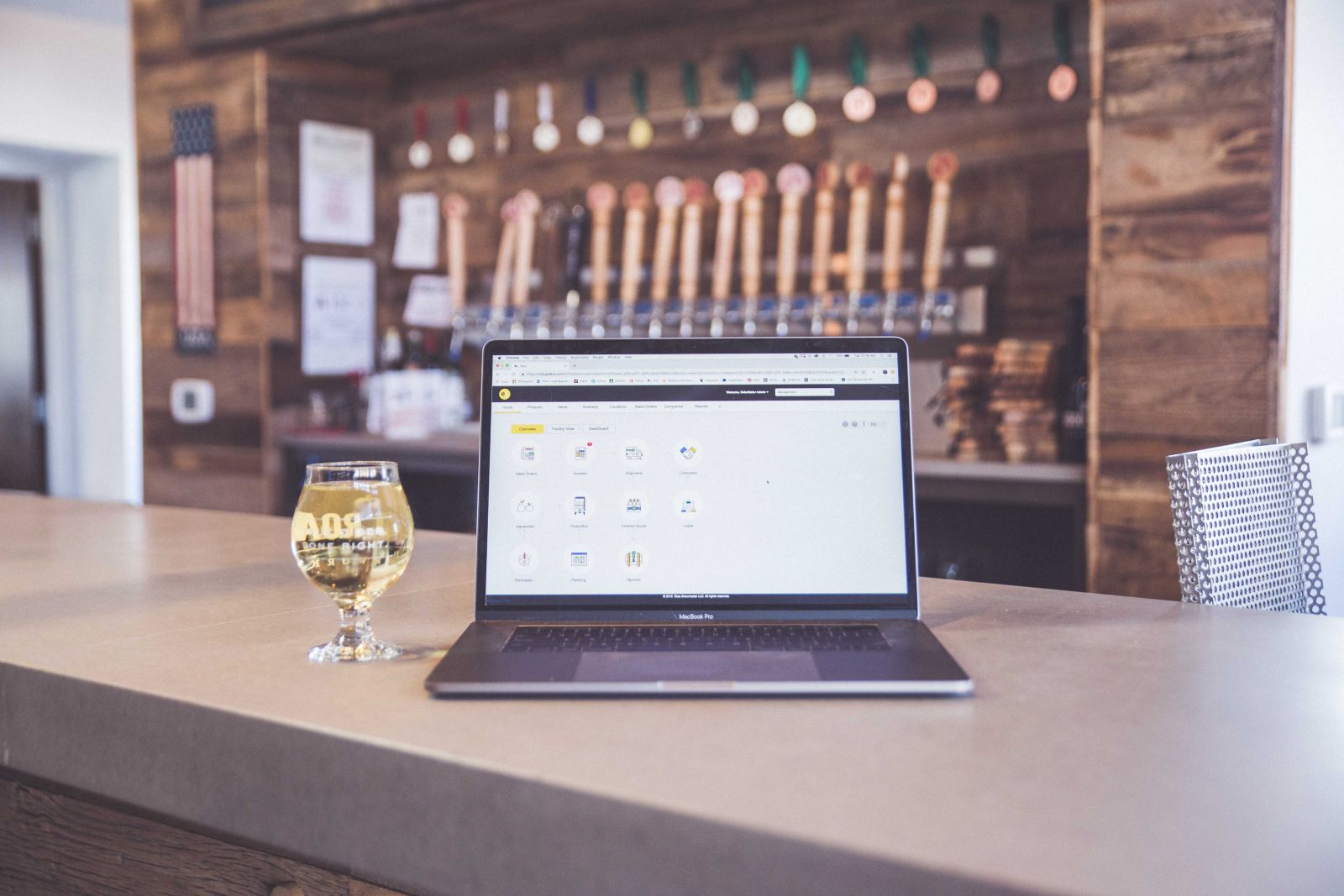 Please note that registration for each webinar is separate. Feel free to sign up for as many sessions as you'd like! 
On Monday, we'll kick things off with the Operations & Management session, lead by EKOS' CEO, Josh McKinney. He will provide an overview of effective business management, and a look at top technology trends for craft businesses. He'll touch on the shift to E-commerce sales, what technology craft producers use and find most valuable, and provide tips for growing and scaling your business with technology. Register here.
Tuesday's session is all about Inventory & Production, co-hosted by Jennelle Root Martell, the Co-Chief and Overseer of Order at South City Ciderworks and Josh Leiner, Customer Success Specialist at Ekos. They'll share tips and tricks for how to plan ahead, better manage your inventory, and ensure a smooth production process. Register here.
On Wednesday, join us for an awesome panel about the ever-important topics of Sales & Marketing. The panelists include Thomas Wilson, Proprietor/Cider Maker at Spirit Tree Estate Cidery, Lief Stevens, Production Manager/Co-Founder at Noble Cider, Jeren Stoneman, Head Cidermaker at Champlain Orchards Cidery and Alec Johnson, the Solutions Engineer and Head of Industry–Beer at Ekos. These industry leaders will cover best practices for reaching customers, how to leverage E-commerce, sales and marketing tips, and how to optimize processes so you have more time to focus on selling. Register here.
We'll wrap up this iteration of Cider Business School on Thursday with Accounting & Finance, led by Maria Pearman, CPA at Perkins & Co., an accounting firm in Portland, Oregon. In this session, you'll learn about the business stats that are crucial to your cider operation. Maria will cover key business terms you need to know and explain how to identify and calculate KPIs. She'll also share examples of KPI dashboards and best practices for implementing KPIs into your regular financial reviews. Register here.
We can't wait to see you this week. And remember, registration is free! So please share this info far and wide with anyone in the industry who you think might benefit from a business school brush-up.