In anticipation of the upcoming CiderCon 2023 in Chicago (it's so soon, y'all! January 31 through February 3), we wanted to introduce you to four folks from The Windy City's local cider community. Each of them have, in their own ways, been working for years to establish Chicago as an amazing cider city. 
We're excited to share more of their stories with you, and pass along some insider's tips about things to do and places to go while you're visiting Chicago!
Around Chicago, Brian Rutzen is affectionately known as "Cider Brian" — for the past 12 years, he's been one of craft cider's biggest champions and hype men. 
But where he first encountered cider, interestingly enough, was hanging with craft beer people. In the early 2010s, Rutzen would visit friends in Madison, Wisconsin, to volunteer at The Great Taste of the Midwest (a huge and long-standing beer festival), and a few months later, he would travel back to go to a thank-you party for all the volunteers held on a farm. 
"The local homebrew club would have a truck of apples, and we'd spend the whole day crushing apples and making raw juice to ferment at home," he remembers. "We'd take the juice home, ferment it and then bring our ciders back the next year and trade." 
Those homemade ciders were Rutzen's first eye-opening experiences with ciders. 
"The first time I made cider it was the best one I'd ever had. I wondered why there was no bottle of this on shelves or in bars?" he says.
 

 

View this post on Instagram

 
He began entering his DIY ciders into competitions, like GLINTCAP, and began to meet and interact with other people in the Midwest and Michigan cidermaking industry and communities. 
"I saw an opportunity to connect these guys on their farms with people who didn't know that cider like that existed," Rutzen notes. "At first, it was the product, then it was the people, then it was the farms and cideries … all of it was right there under the surface waiting to be explored and shared."
In 2011, he began doing some ad hoc sales and brand-repping in Chicago for Michigan cideries, as well as hosting an ongoing cider salon. He developed a reputation as being a huge cider cheerleader, and that's when the "Cider Brian" nickname started to stick. After dabbling with the idea of starting a cider distribution company, he switched gears after connecting with a local restaurateur at a holiday party.
"I told him: 'Chicago needs a cider bar, why don't we have that in the city?'" Rutzen recalls. "A week later, he called me up and told me that they'd just bought an empty space and wanted to talk about it with me." 
That empty space is what became The Northman, Chicago's first cider bar, which opened in 2016. Rutzen was hired as the bar's cider and beverage director, and that's where he met Ambrosia Borowski (who we'll meet in a moment). 
Though The Northman's main location closed in 2020, its Chicago Riverwalk beer and cider garden is still going strong (seasonally). Rutzen is still lightly involved, though he's turned his focus to another cider venture, which is hosting private cider tastings around the city. Usually, he meets with groups of 15 to 30 people, opens a bunch of ciders and talks about the history and science behind them. 
"It puts me right back where I started, educating and getting people excited about cider," he says. "My whole job is to hype cider!"
Brian's Chicago Recos:
Clark Street Ale House

for late-night drinks: "It's a 5-minute cab ride from the hotel, and is open until 4 a.m. It's mostly beer, but they do have a sensible cider collection, with regional and national brands."

Reggie's Music Lounge

for live music: "They always have 1 or 2 good ciders on tap. It's a solid blues bar — nothing fancy — but a legendary music space."

Sleeping Village

for a great cider selection: "This is another music venue that has probably 10 ciders on tap; expensive, imported fancy ciders like Etienne Dupont and different Basque ciders. But it's not a fancy joint; it's more of a hipster lounge."
Ambrosia Borowski is a Chicago native, who started their cider journey as a reluctant restaurant wine professional. "The wine culture is definitely not the cider culture," they laugh. "It can be pretentious and classist, and as someone that grew up blue collar, the pretentious just wasn't for me." 
When they discovered cider, which shares so much with wine — a focus on fruit, harvest and food pairings — but in a less-pretentious and more affordable way, they were hooked. 
"It was a no-brainer for me to come over to the happy side!" 
After moving back to Chicago in 2012 having enjoyed adventures elsewhere, Borowski was working as a bartender and actively seeking out the local cider scene.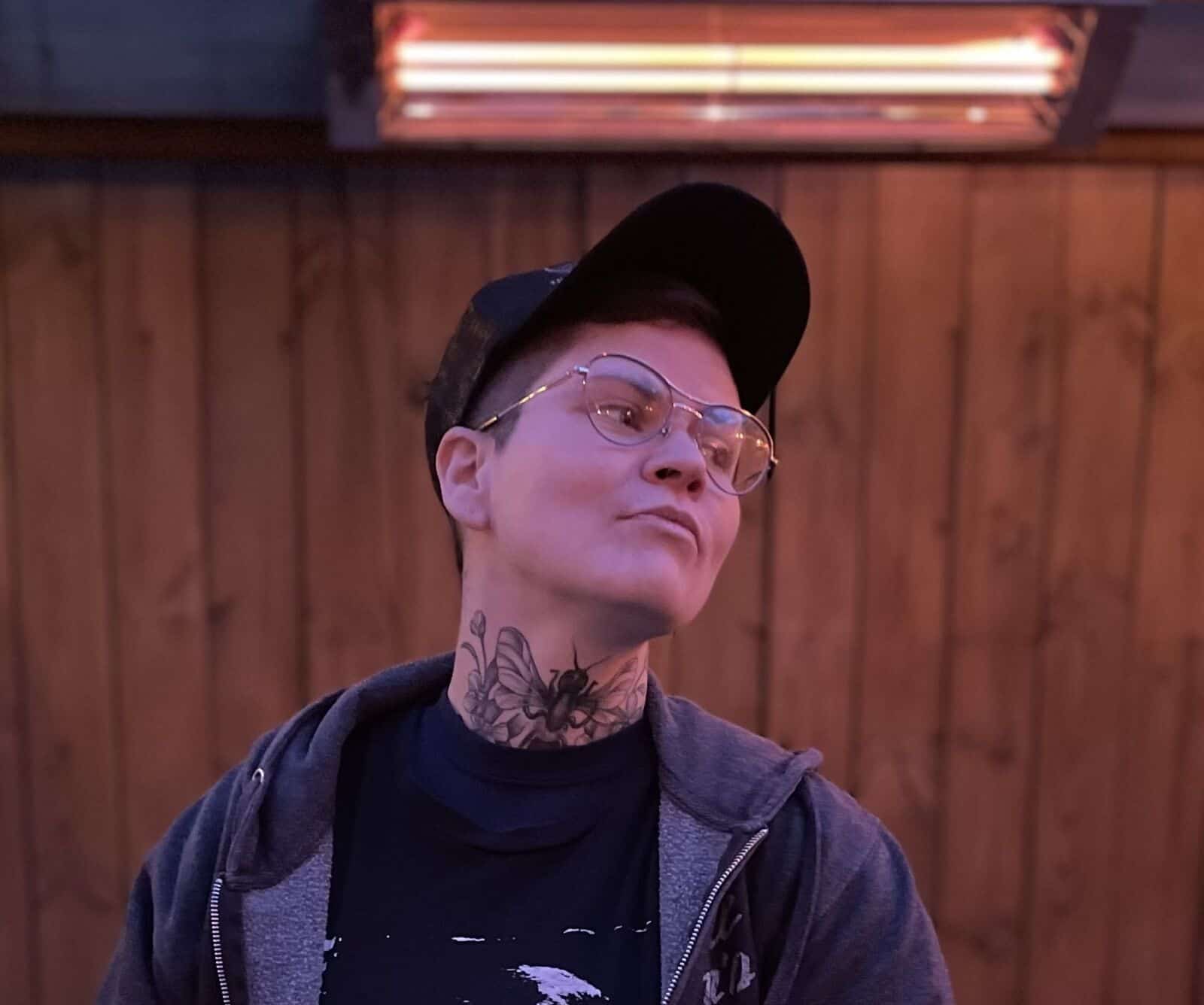 "I was like, Chicago is the best town in the world — there has to be cider here!" they remember. "I was listening to NPR, and heard an advertisement for the first Chicago Cider Summit, so I bought a ticket and dragged my best friend with me. We went and I was in heaven."
A few years later, Borowski got their resume in front of the team opening The Northman, and was hired on as the cider bar's general manager. 
"[Working there] was the best four years of my life to date. It was amazing that they allowed me and the team so much input and autonomy," they say. "We made a place that consumers could come to and share our love for cider in an unpretentious, laid-back environment where everyone was welcome." 
 

 

View this post on Instagram

 
Borowski is still heavily involved with The Northman's Riverwalk location and is the Executive Beverage Director for the restaurant group that owns that location, The Fountainhead Group. But a good deal of their focus is now on the production side, as director of operations for the Northman Cider Co. 
"Making cider means different challenges and different hours, and it also puts you into a bigger cog of world climate and consumption," they say. "It puts your brain into a bigger scope."
Additionally, Borowski is the founder of Chicago Cider Week, which began in 2017, and is taking place this year right during CiderCon. They are also an avid cyclist, and the team captain for a charity ride for Team MS. They co-host a podcast, Original Designated Drinkers, where they discuss "every aspect of beverage" from coffee to whiskey to cider to wine.
Ambrosia's Chicago recos:
Museums: "We have a lot of free museums, like the

The DuSable

, a Black history museum and education center."

Explore different neighborhoods: "Downtown is a financial district, and all of the fun things are in the neighborhoods! Don't be afraid to take the train somewhere; get a

CTA pass

and use the CTA instead of Ubers and Lyfts, which are expensive and take longer."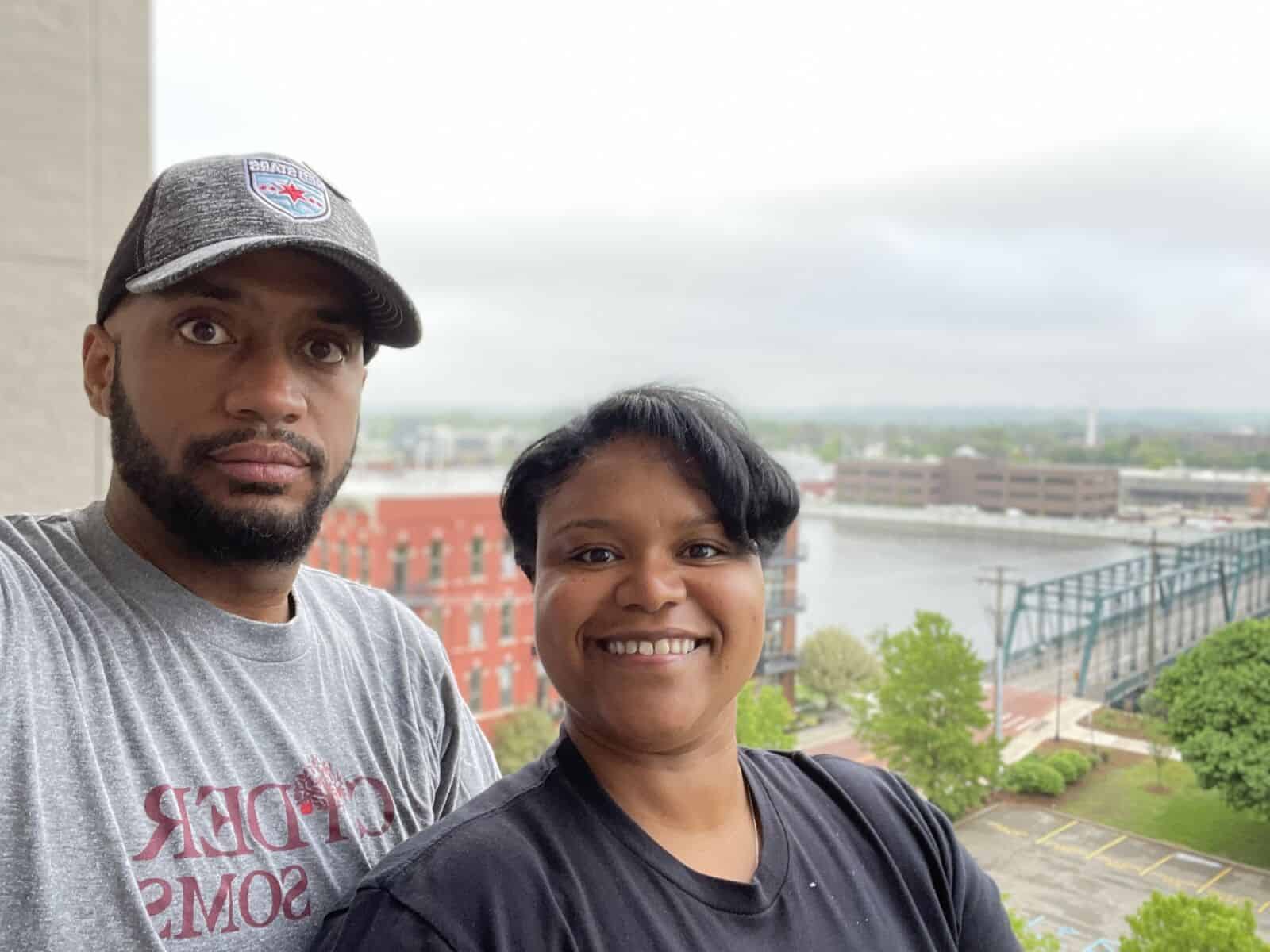 The Tysons are perhaps better known as The CiderSoms, which is the name of the cider blog that they started in 2014. The couple, who are both from Chicago, first discovered cider when they were living in St. Louis, Missouri, for work in the mid-aughts. They were wine drinkers, but turned to cider when they wanted to enjoy something a little more casual.
"St. Louis was such a heavy beer town that people looked at us as being snooty for bringing a bottle of wine to parties!" Malaika says. "That's when we first found cider, primarily because it was being marketed like beer, but it wasn't beer."
After moving back to Chicago in 2008, their world of cider grew. They began finding brands that weren't available in St. Louis at the time, like Virtue Cider and Seattle Cider Co. 
"We found this burgeoning community, especially with Michigan being so close by and with the actual cider makers coming here to introduce people to their products," Malaika remembers. "Then, when The Northman started off, we got close with Brian and Browie, and their team. It was a welcoming community, and we had access to so many new ciders."
As they explored these ciders, Sean and Malaika began to get questions from their friends about what they were trying. They decided to make a blog to collect and share their cider notes with people.
"As time went on, we decided that just doing reviews wasn't a good use of our platform, and that we wanted to tell peoples' stories," Malaika says. "That's how we started branching out, and since CiderCon is here in Chicago every other year, it gave us the opportunity to start meeting the industry people without having to travel for it." 
 

 

View this post on Instagram

 
Between CiderCon and Cider Summit, the Tysons deepened their relationship with the larger cider industry and community. 
(Fun fact: Malaika has been a contributor to Cider Culture since 2020!)
In their day jobs, Sean works for an organization that helps regulate stock market brokers, and Malaika is a patent attorney. In fact, she's leading a workshop at CiderCon 2023 about trademarks and brand protection strategies! And, Malaika and Sean also helped to organize the Bronzeville neighborhood tour.  
"We've gotten more visibility over time, with people starting to know us and giving us access to their orchards and spaces," Malaika notes. "I think it's the longevity — people know us and that we're not just out here for free alcohol!"
The Tysons Chicago recos:
Beverly Phono Mart

: "This is a really cool record shop. On the weekends they'll usually have a DJ and sell cocktails; it's a fun party atmosphere. The owners are really cool people; they like cider too! We always bring them something different to try."

Open Outcry Brewing

: "This neighborhood brewery has great pizza, and they also carry cider. It's a really cute, chill place with good food, and a bunch of board games."

Juice @1340 BWS

: "Juice is a wine bottle shop, and they have a couple of ciders. One of their owners was named one of

Wine Enthusiast's

'40 under 40', and he's curated a good amount of interesting wines." 
Getting amped on CiderCon and your upcoming Chicago adventures? Be sure to visit the American Cider Association's CiderCon website for all the necessary information to help plan your itinerary. And, if you haven't registered yet, there's still time! Head here to make it happen.