'Tis the season to be jolly … with a cocktail in hand! Add cider cocktails to your home bar this holiday season and shake things up while you #pickcider. All you need are a few ingredients, a tiny bit of time, and a lot of festive spirit! And trust us, you don't need to call yourself a "mixologist" to craft these cocktails.
Check out a few of our favorite cider cocktails to whip up this Christmas:
Super simple, yet undeniable classy, the In the Shade cocktail adds a refreshing, glitzy touch to your table. Mix up rue whiskey, Campari, French vermouth and Blake's Flannel Mouth cider, and serve in a coupe glass for the ultimate Christmas cocktail. Grab the recipe here.
Spike the punch this year with a little help from Austin East Ciders! This recipe is perfect for when you want to look fancy but literally have only two minutes to make a cocktail happen. Just add orange and apple slices, cranberries, cinnamon and star anise to some Original Cider and serve over ice. Put it in a crystal punch bowl for extra style points.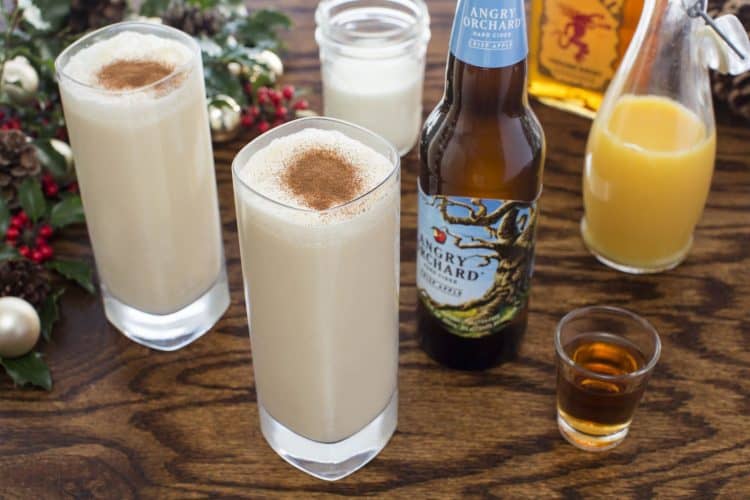 Gather a few ingredients and concoct something mixologist-worthy for your friends:
Ingredients
1.5 oz. Fireball Whiskey
2 oz. fresh orange juice
1 oz. heavy cream
0.5 oz. vanilla syrup (simple syrup with vanilla extract)
1 tsp. lemon juice
4 oz. Angry Orchard Crisp Apple
Method
Shake up all the ingredients in a cocktail shaker with ice, then strain into a Collins glass with no ice.
Top with Angry Orchard Crisp Apple and garnish with a pinch of cinnamon.
Which cider cocktails will you be shaking up this holiday?