Just about this time every year, like clockwork, we wake up one day in September and realize: Oh snap, pumpkin cider season is here again! How can that be possible when we're still wearing tank tops and low-key debating whether to turn the AC back on or not?! Whether you love them or hate them, pumpkin ciders — along with pumpkin-everything else — start popping up left and right, as if to say, "Yes, it IS autumn and yes, you WILL celebrate with something orange and vaguely spicy in hand."
We know there's a lot of negativity around pumpkin spice, ranging from bewilderment to its seemingly iron-clad position in food-trends-that-won't-die, to downright scorn. On the one hand, we get it. Does the world really need pumpkin-spiced cereal, protein bars, almonds, yogurt and peanut butter (all things we have for real seen at the grocery store)? But, on the other hand … pumpkin cider can be really and truly delicious.
Regardless of where you fall on the issue, you're sure to encounter some pumpkin ciders in your local cidery/bar/bottle shop soon, if you haven't already. If you want to wait 'til the first frost to start channeling fall vibes, we totally get it, but if you're ready to give into pumpkin spice everything, here are a bunch of awesome pumpkin ciders to try:

Sebastopol, CA's ACE Cider was ahead of the curve on the whole pumpkin spice thing, first releasing this seasonal special in 2010! The ACE Pumpkin Cider is full of rich flavor that will leave you craving more. As suggested on its website, this pumpkin cider mixed with a full-bodied lager would make a fantastic snakebite (your new signature Halloween drink, perhaps?). Use ACE's Cider Finder to locate its products near you!
A good pumpkin cider must start with good cider, yes? That's why we've got big hopes for Ash & Elm Cider Co.'s Autumntide, its fall seasonal pumpkin cider, made with real pumpkin and a smooth blend of hand-ground baking spices, coming in at 6.5% ABV. Like all of Ash & Elm's wares, the base cider is made from 100% pure apple juice, sourced from family farms in Indiana and Michigan. Try it in cans, or by the glass in its Indianapolis tasting room or look for it in bars and liquor stores across the state.
Though this very-limited release came out in mid-August, it appears as if Awestruck Ciders Hometown Homicider is still available for purchase through its online shop in 750ml bottles. This creepily-named, barrel-aged cider blends pumpkin flesh and toasted spices and weighs in at 6.8% ABV. Fun fact: All Awestruck Ciders are made with 100% New York apples, are gluten-free (obvi) and, as of 2015, are also completely vegan!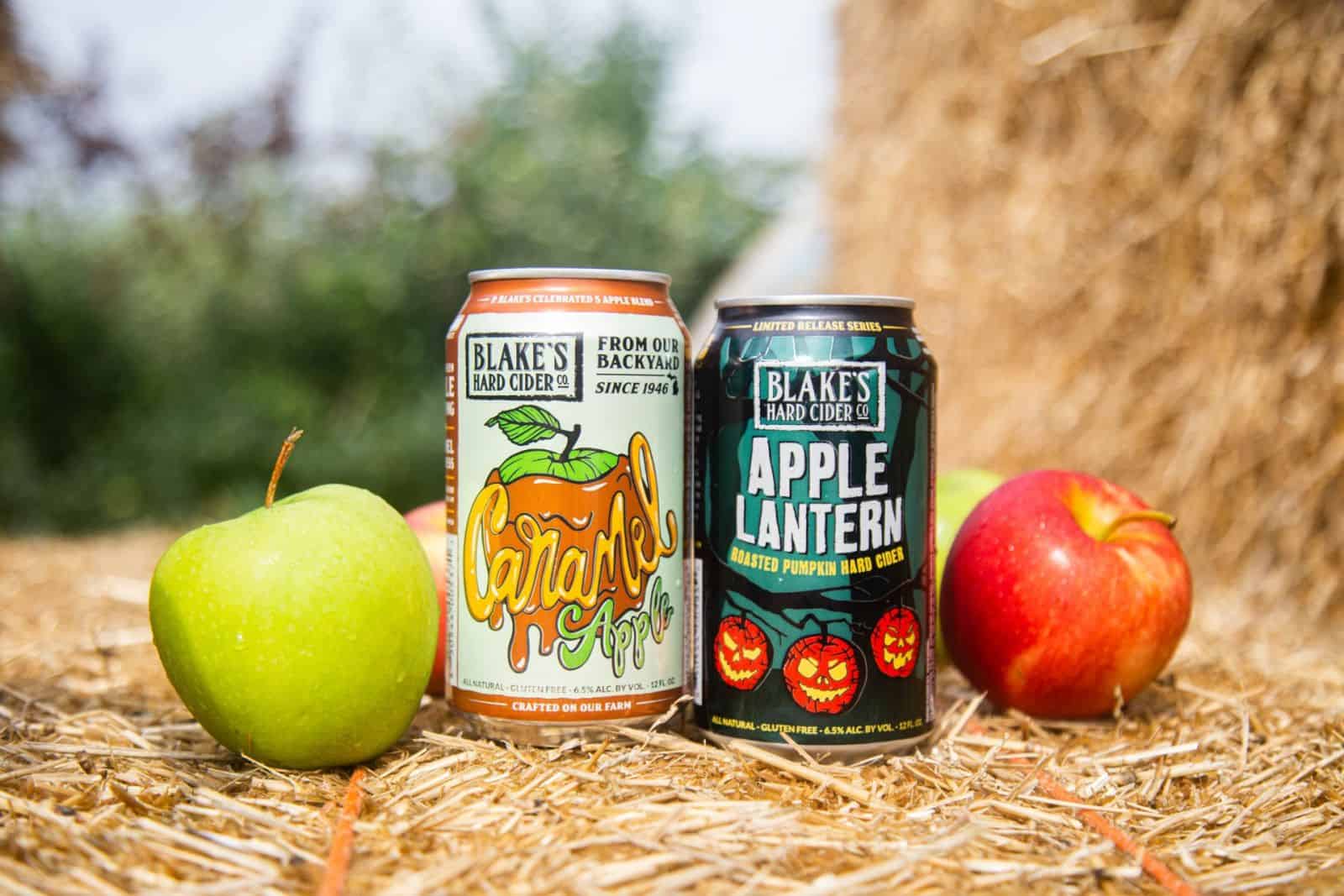 Blake's Hard Cider's popular limited season release, Apple Lantern celebrates the season of campfires, sweaters and pumpkin carving with the cozy combo of oven-roasted pumpkin and a blend of five handpicked Michigan apples. Crisp and spicy, this 6.5% ABV cider is off-dry and great for cold weather sipping. While not technically a pumpkin cider, Blake's Caramel Apple also deserves a mention for its autumnal spirit. Dessert-like semi-sweet hard cider meets smooth caramel sweetness with tart green apples, with no artificial flavorings or sweeteners. Shop online or use Blake's cider locator to get your fall cider fix!
Take the savory flavors of fall, blend them together, add a pinch of delicious and you get Portland Cider Company's Pumpkin Spice Cider. Boasting all the spices found in your favorite pumpkin pie (cinnamon, nutmeg, cloves, allspice and ginger), plus a blend of 100% Northwest apples fermented to medium-sweet, this cider is a nod to all of the cozy flavors that make autumn feel like autumn. This year, Portland Cider's seasonal fall favorite is back in style, available for the first time in 19.2-ounce "proper pint" cans, as well as on draft.
"We're thrilled to bring Pumpkin Spice back to our seasonal line-up this fall," said co-owner Lynda Parrish. "This cider has a special place in our heart, as one of our first seasonal releases and having earned two gold medals in renowned cider competitions."
Find Portland Cider Co.'s Pumpkin Spice through October in cans and draft kegs at Portland Cider Co.'s two taprooms and at select retailers in Oregon, Washington, Northern Idaho, and Northern California.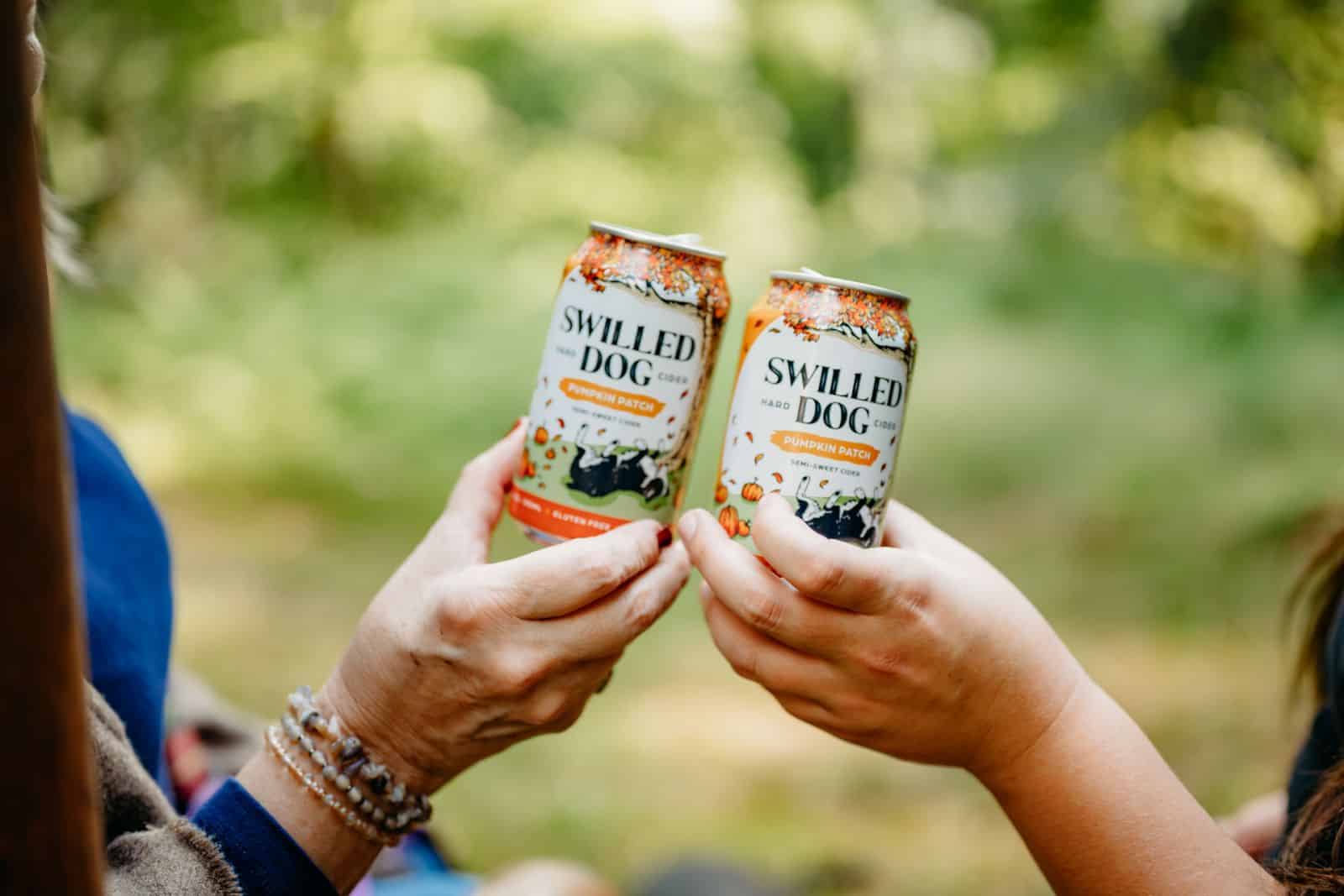 West Virginia's Swilled Dog Hard Cider is getting in on the gourd action with its newly-released Pumpkin Patch cider. This fall seasonal is a blend of tart and sweet apples kicked up with fresh pumpkin and chai tea spices. Suggested pairings include: football, bonfires and hayrides. Shop on Swilled Dog's webshop, or find six-packs at your favorite cider retailer in West Virginia and Virginia.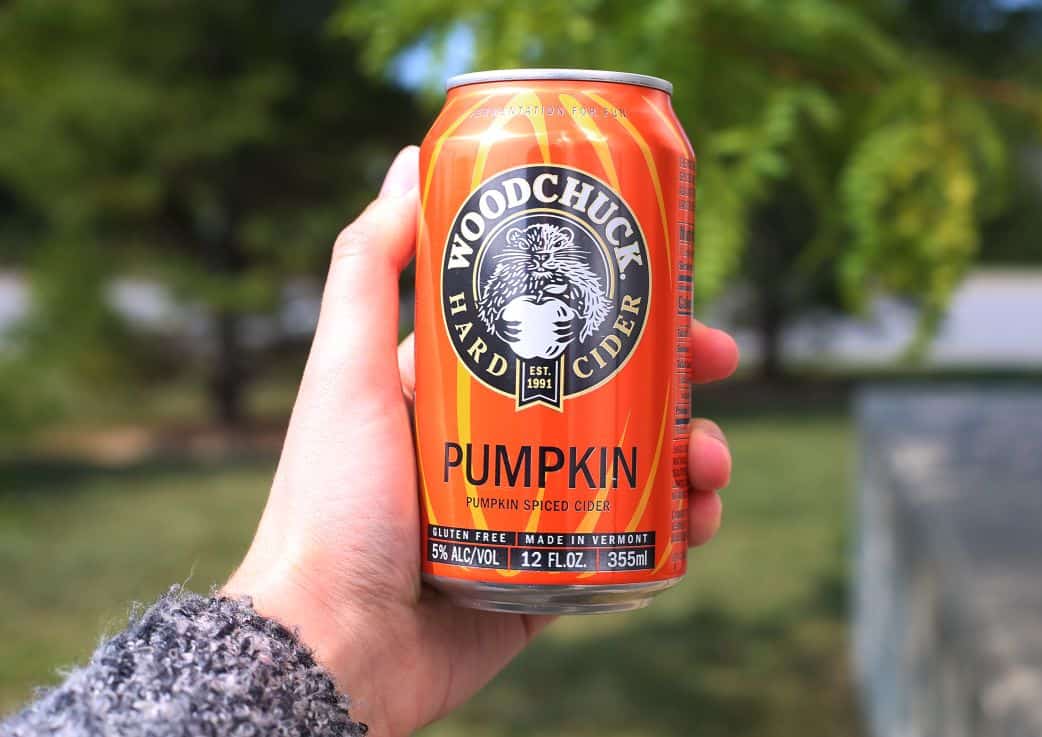 Yes, Woodchuck's Pumpkin Cider is back, just in time for fall, and this time, it's in cans! With fresh red apple flavor mingling with rich pumpkin and a kick of pumpkin spice, this cider ups the cozy factor with oak aging. The result is a light copper cider with aroma notes of oaky squash and butterscotch, and subtle earthy flavors of vanilla and caramel.
"When we look at our limited release plans each year, we listen to what our customer partners and fans are asking for," said Bridget Blacklock, Vice President of Marketing. "Pumpkin has been a style that everyone requests so we wanted bring back the original pure pumpkin taste with new complexity to give our fans something special."
Woodchuck Pumpkin is being released first on the East Coast and Central regions, with distribution growing throughout the Fall.
This producer in Central PA, which also makes beer, wine and craft sodas, dabbles in plenty of fruited ciders, like cranberry, black cherry and blackberry mojito. They go big with wintry flavors, too, including pumpkin spice hard cider, a blend of late harvest apples matured in stainless steel, then conditioned on pumpkin purée and fall spices, and sweetened up with dates and maple syrup. Order online or look for it in markets and shops via regional distribution.
Honorable Mention
(Not exactly pumpkin ciders, but autumnal enough to consider part of the club)
At 6% ABV and semi-dry, this seasonal release from Blue Toad Hard Cider (based in both Rochester, New York and Nelson County, Virginia) offers notes of clove, cinnamon and spices. High praise from fans include that it's like "autumn in my mouth"and "the holidays in a glass."
Apples and pumpkins seem to get all the fall love, but pears are fall-y, too! Nine Pin Cider celebrates the bounty of these autumn beauties with its seasonal release, Hunny Pear, usually out in early October. This pear cider is fermented from Barlett, Bosc, Potomac and Seckel pears grown at Samascott Orchards and is finished with a dash of cinnamon and a drizzle of honey for an off-dry, complex and refreshing result. To learn more about perry and all its glory, see here.
Okay, let's hear it: Are you a pumpkin cider lover or hater? If you're on the pro-team, which cidery makes your favorite pumpkin cider?
Apple Lantern and Caramel Apple photo: Blake's Hard Cider