Winter is a great time for snack plates. Going out might not be super appealing, and the holidays are now in our rearview mirror, but there are still some fun reasons to socialize coming up with the Super Bowl so many movies being released straight to on-demand. But, do you really need a reason to rock some snack food? Whether it's fancy hors d'oeuvres or chips and dip, party foods are a fun way to make a Friday night feel festive. And cider is amazing with party foods.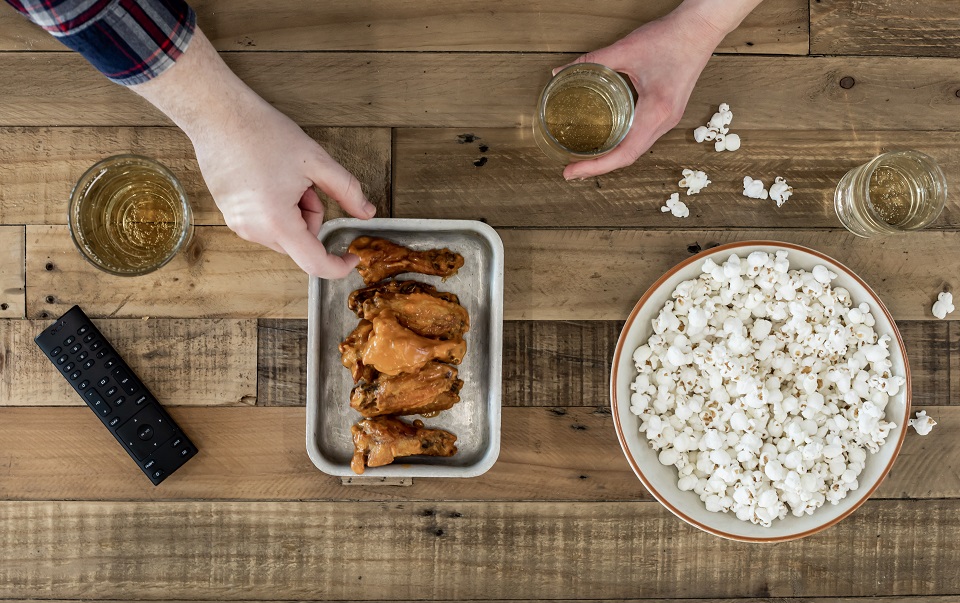 I want to take you through several of my favorite snacky foods and awesome cider pairings. I've done it with a little bit of a twist! I've paired different party dishes together in a friendly head-to-head competition: Casual vs. Fancy. The casual snacks might be better for game day, and the fancy ones for a Hollywood premier, but feel free to serve them when and wherever you please!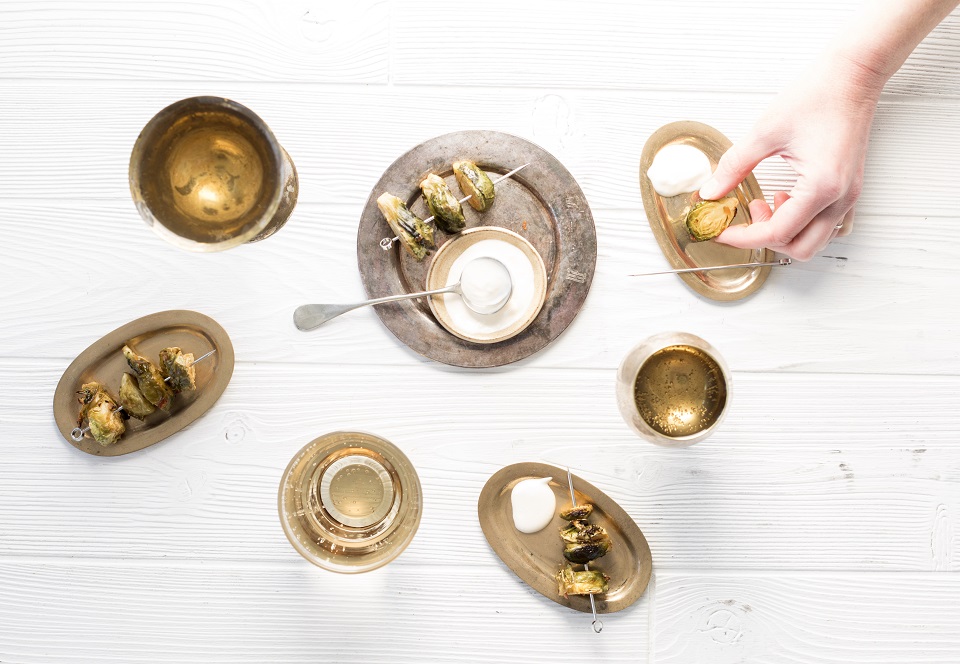 Ready to get started! Our first pairing in the ring is:
Potato Chips (casual) vs. Sweet-and-Salty Popcorn Mix (fancy)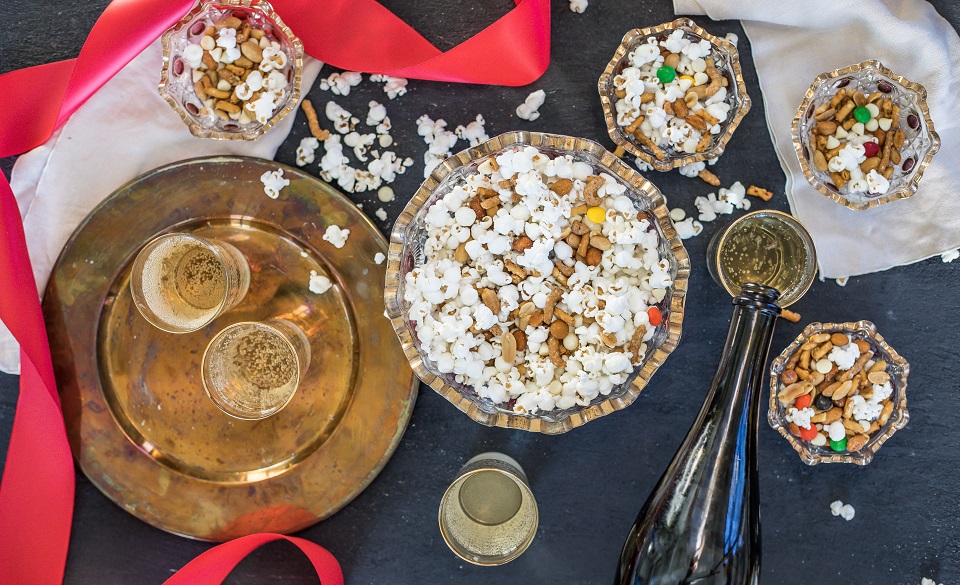 Both of these are great, but potato chips are about as easy as it gets for a party snack, while homemade sweet and salty popcorn mix is a bit more swanky. My favorite potato chips (since moving to Upstate New York) are Utz Kettle Classic Dark Russets. And when I did an impromptu poll of my friends, folks love party mixes like this eye-catching Pretty in Pink Popcorn Party Mix. Both of these are powered by intense salty rich flavors, so they need powerful cider pairings.
Shoal Hope Ciderworks Empty Barrel, with its powerful whiskey barrel presence, or the super-tart and dry Redbyrd Orchard Cider's Andromeda Crab are great pairings. Each of these ciders dials up the intensity, whether through crab apple acidity or boozy barrel notes. That means that you'll still be able to taste them when you're munching on these addictive, salty snacks.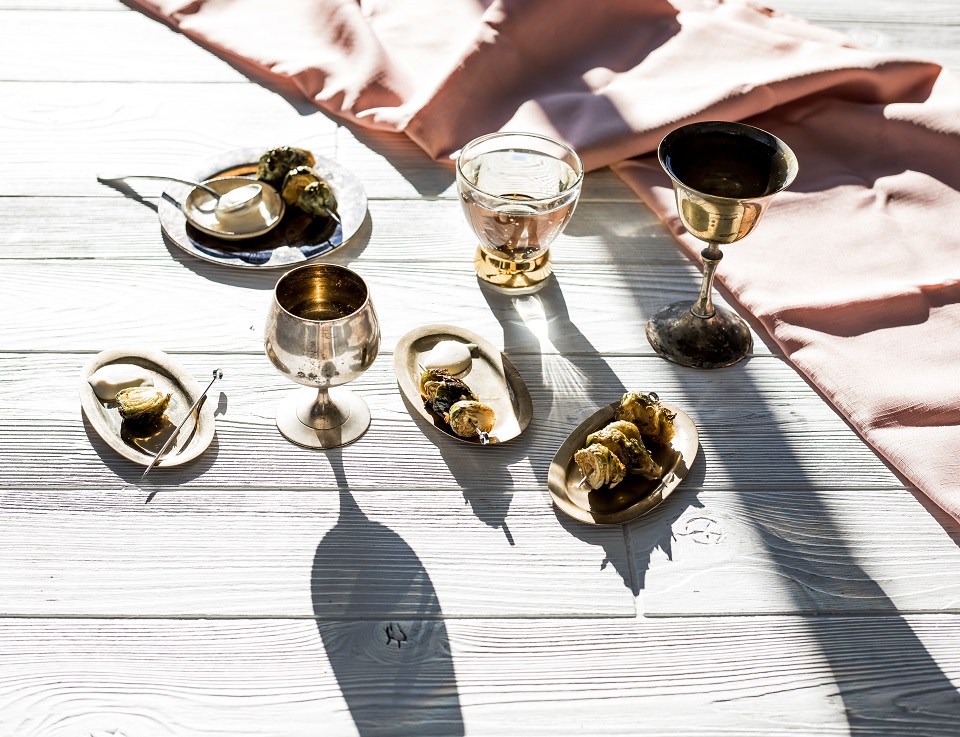 Wings are a thing about which everyone has an opinion or preference: bone-in, boneless, or tofu. Then, there are the sauces: Are they better with barbeque, Buffalo or a dry seasoning mix? For me, it's all about Buffalo tofu wings with blue cheese, but I never turn down pineapple teriyaki tempeh or honey BBQ seitan. For a more formal affair though, you might want a hearty appetizer that's a little less messy. This type of party just begs for spicy Brussels sprouts with garlic aioli. Serve them on skewers or toothpicks to make them a bit more dippable for that garlic aioli that everyone is going to rave about. Also, things on toothpicks = fancy pants.
Much like the last round, these snacks have powerful flavors, which are even more intensified with some real heat. That changes the pairing, drawing us toward sweeter ciders for balance. I think Eden Cider's Siren Song would be absolutely unbeatable with either of these dishes — it's beautifully rich. Bantam Cider's Wonderkind is another great choice.
Everyone loves seven layer dip, or at least that's how it seems whenever it shows up at a party. It just vanishes! I usually swap out olives for chopped roasted red peppers when I make it for myself, but olive fans will likely want to keep it classic. Stuffed peppers make a similarly hearty centerpiece in a party spread, and using mini-peppers makes them individually-sized and cute. You can stuff them with almost anything you want, but some starch (think rice) and a protein, plus cheese, of course, will help give them substance.
These foods both need dry, high-acid ciders. Devoto Orchards Save the Gravenstein or Farnum Hill Extra Dry fit the bill perfectly. Save the Gravenstein is bright and fruity with plenty of tartness; it's almost as though it's designed to lift up heavy flavors. Farnum Hill's Extra Dry is legendary for its savory complexity and ability to just ride the edge of farmy and funky.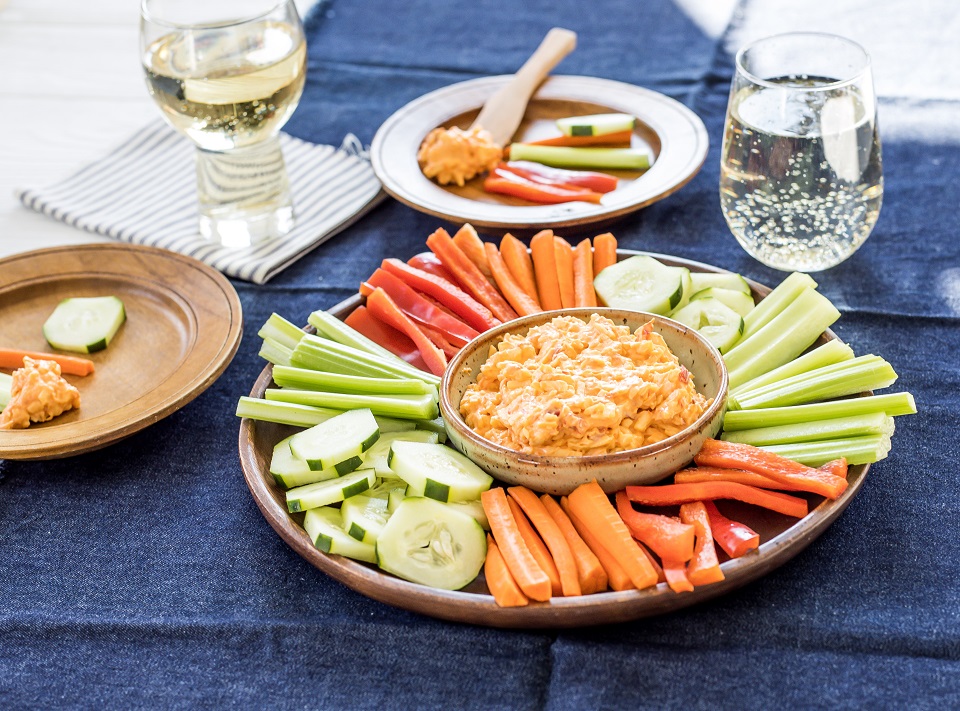 This snack match up hardly seems fair, because at an ideal party, I'd like to have both pimento cheese dip and a nice cheese plate! But, they do tick the same boxes by providing the crucial snack intersection of vegetables and cheese. This is the most flexible pair of dishes in the whole bunch, and I want to use that blank canvas to show off some very fine apple-centric ciders.
Whitewood Cider Company's Bitteroot Valley McIntosh is a dreamy cider. This single varietal from a single growing site is semi-dry and wonderfully balanced. My other recommendation for either of these dishes is more regional: Cornwall Cider Co's Lyonnesse. This medium-dry cider has lots of soft tannins and wonderful richness.
Bacon is practically a religion, so finding a way to incorporate it into your party menu will certainly earn points with your guests! Mini BLTs are a perfect way to do that: super-simple and dangerously delicious. Just be sure to buy the best, ripest tomatoes you can! If your grocery store's tomatoes aren't up to your BLT standards, pear, walnut and blue cheese crostini is a great winter alternative. It pairs savory and sweet flavors, and you can get fantastic pears in winter so long as you buy them about a week before the party. Letting pears fully ripen at home is key!
I chose two sparkly favorites to go with these little open-faced sandwiches. I love how Slyboro Ciderhouse's La Sainte Terre back-sweetens with house-made ice cider. That keeps all the sweetness natural and appley. Big Fish Cider's Highland Scrumpy is another surefire pairing. This cider wins awards wherever it goes! It uses a huge blend of local apples, allowing it to have balance and tons of fruity notes.
Finally, dessert! A party is only a gathering if there's nothing sweet to eat. Both of my choices are really easy to make at home, so you might find time for both if you'll be hosting a sweet-toothed crowd. Lemon squares are a Southern staple from my younger years, perfect for brightening up a chilly night. When I worked at a chocolate shop in grad school, I learned an important secret: Chocolate-dipped strawberries are easy and fun. If you've never tried making your own, do yourself a favor and give it a go!
Both of these fruity desserts pair wonderfully with rich and full-bodied, semi-sweet ciders. I like to pair sweet with sweet for dessert. Aeppeltreow's Sparrow Spiced Cider uses a signature blend of mulling spices to make a delectably sweet, spicy cider. For fans of maple and barrel flavors, I'll recommend Angry Orchard's Wooden Sleeper. It has great mouthfeel and a host of luscious dessert flavors.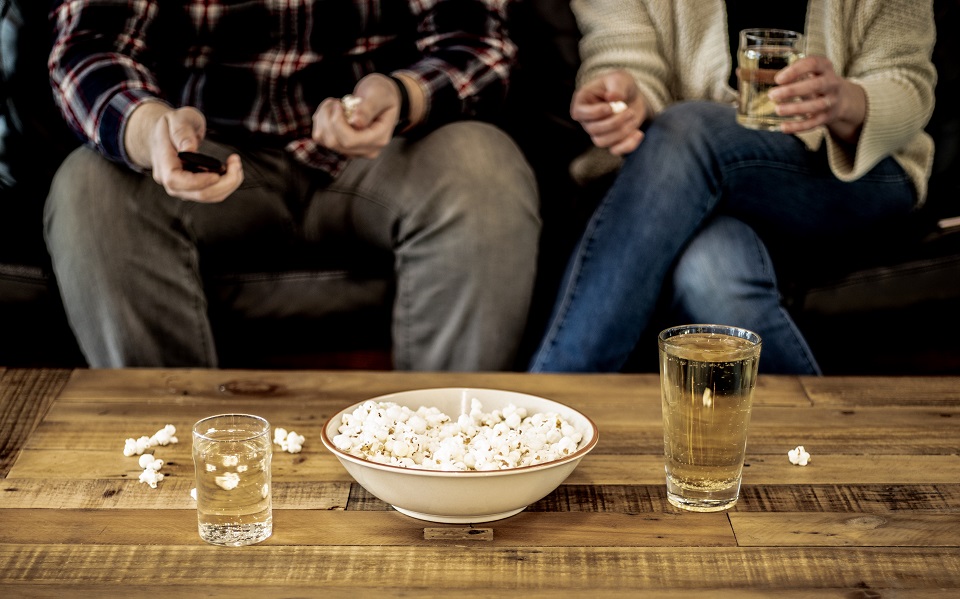 Whatever you plan to do to get through the depths of winter, I hope it involves enjoying food and cider together. A glass of great cider and some stellar party snacks always complete the night, no matter your plans. Cheers!