It's been quite a ride for rosé ciders over the past few years. This style has evolved from relative obscurity to a global sensation; Angry Orchard, which released its rosé cider in February of 2018, can take a lot of the credit for launching pink ciders into the mainstream. There were certainly other rosé ciders before Angry Orchard's, but their rosé cider release did seem to signify a big cider trend moment.
Now, rosé ciders are everywhere (no complaints here!) — it seems like every cidery makes one, either as part of its core lineup, or as a seasonal release. We've seen all sorts of techniques used to achieve various colors and flavors, some of which give a nod to rosé wine, and some of which march to the beats of their own pink drums. Different adjunct ingredients and cidermaking practices have resulted in a huge, delicious, sunset-hued rainbow of rosé ciders. Some are dry, some are sweeter, some are fruity and some are redolent of flowers and tea!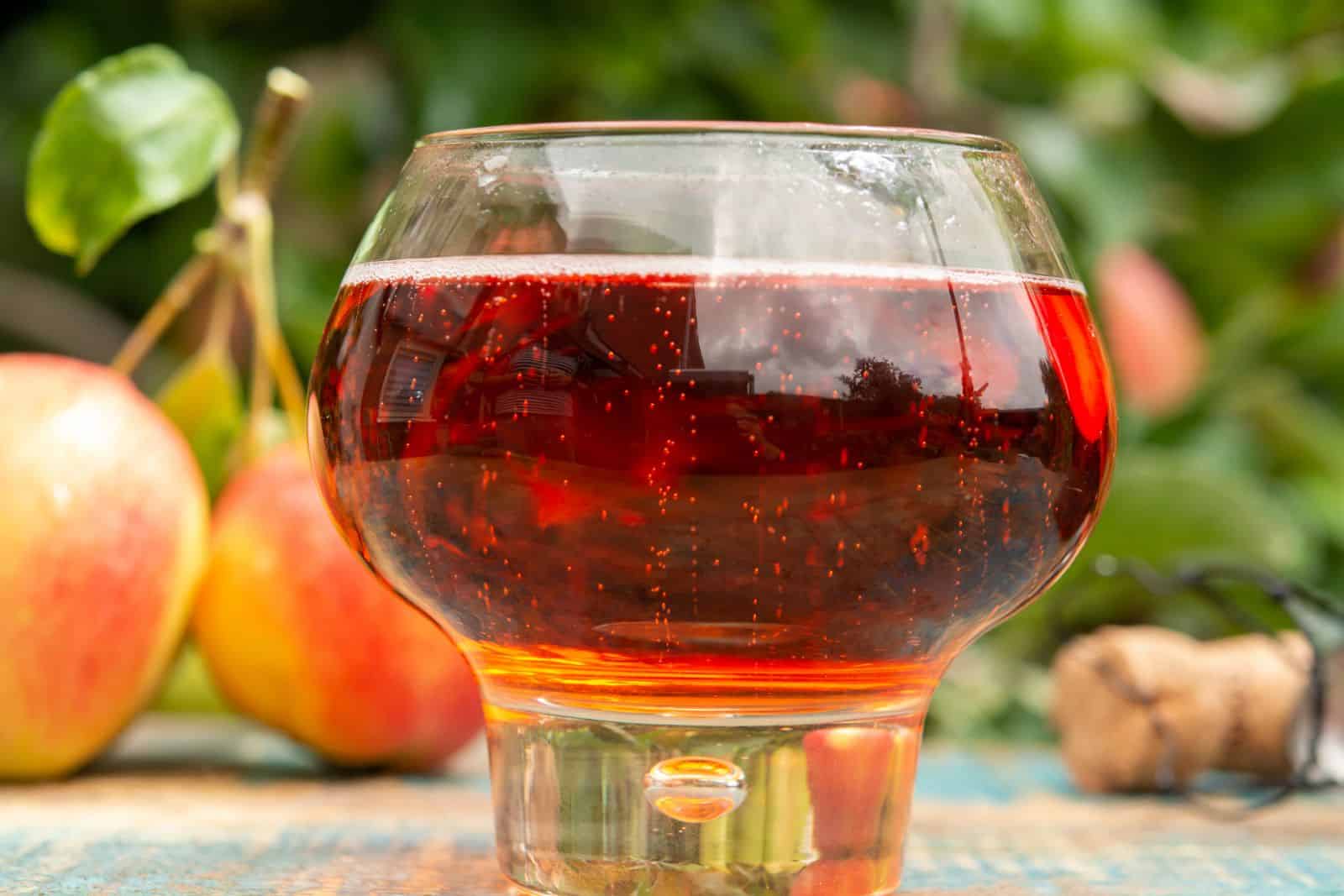 If you want to get a better handle on all the various rosé ciders, take a dive into our guide for a bit of info on this style, which at this point we can safely say is most certainly here to stay.
Rosé Ciders Made with Red-Fleshed Apples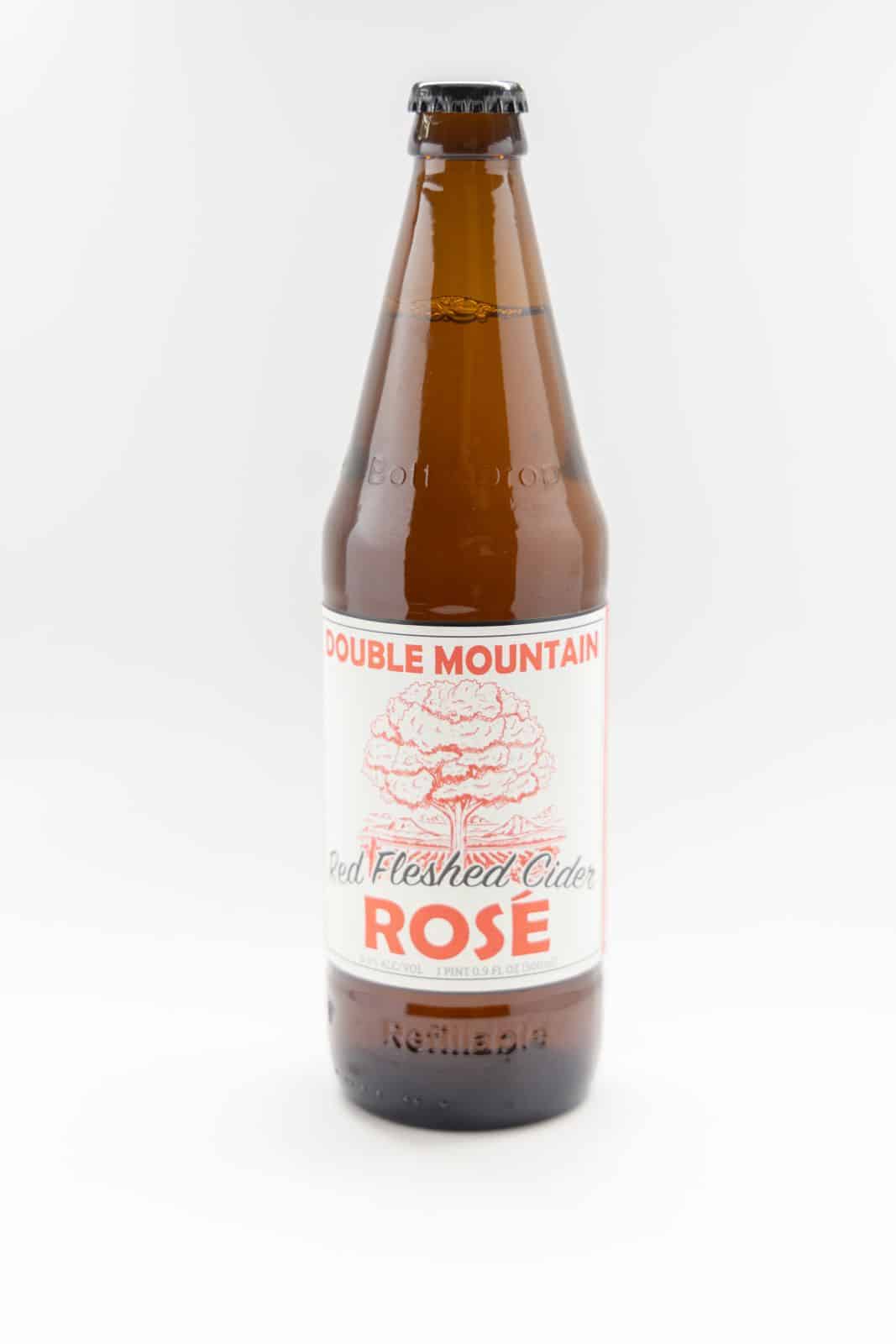 It is possible to make rosé cider using only apples, yeast and nothing else. Red fleshed apples, which indeed have a beautiful magenta color on the interior of the fruit, yield ciders which range from pale pink to bold fuchsia. Many of these apples are descendants of crabapples native to the hills of Kazakhstan, and some are the outcome of hybrids and cultivars developed in the mid-20th century by botanists and plant breeders. Here are a few red-fleshed rosé ciders out there:
Alma Cider Rosé (Mount Baker, WA): This cider utilizes the red-fleshed technique, using local Mountain Rose apples from Bellewood Farm. The naturally pink cider has a lovely tart, bright, summery flavor.
Alpenfire® Cinders Méthode Champenoise Sparkling Rosé Cider (Townsend, Washington): Organic Airlie Red-Fleshed apples are given an eight-week fermentation, followed by nine months aging in stainless. The cider is then bottle-conditioned with fresh pressed juice, aged 15 months on the lees, and finished with a splash of eau de vie for those champers-esque bubbles.
ANXO Cider Rosé (Washington DC): This year-round release is a blend of Red-Fleshed and Goldrush Apples; the red-fleshed apple cider is fermented by Snowdrift in Washington State and blended with GoldRush cider in DC. Because ANXO follows an "apples only" philosophy, meaning no other adjunct ingredients or flavors are used, the color changes slightly from year to year. But the flavor is always super-refreshing, dry and fruity.
Double Mountain Rose Cider (Hood River, OR): This blushing cider is a blend of pink-fleshed Mountain Rose and Pink Pearl apples, which are fermented with a clean white wine yeast. Tasting notes include muscadine grape and honeysuckle aromas, with lingonberry and raspberry sorbet on the palate.
Rosé Ciders made with Tea, Botanicals and Other Fruits
Of all the hundreds of rosé ciders out there, this is how nearly all of them are made. Ciders are blended with, or rested on, red fruits, hibiscus tea and/or other ingredients that lend pigment, flavor and sometimes sweetness. In the American Cider Association's Cider Lexicon Project, these fall into the "fruit" and "botanical" styles of cider, with some overlapping in multiple categories.
Austin Eastciders Dry Rosé (Austin, TX): Flowers are what lend the rosé vibes to this cider. Hibiscus and real roses blended with dry cider lend aromas of sweet cherry and flowers, with crisp apple, rose petals, black currant, hibiscus and tannins on the palate.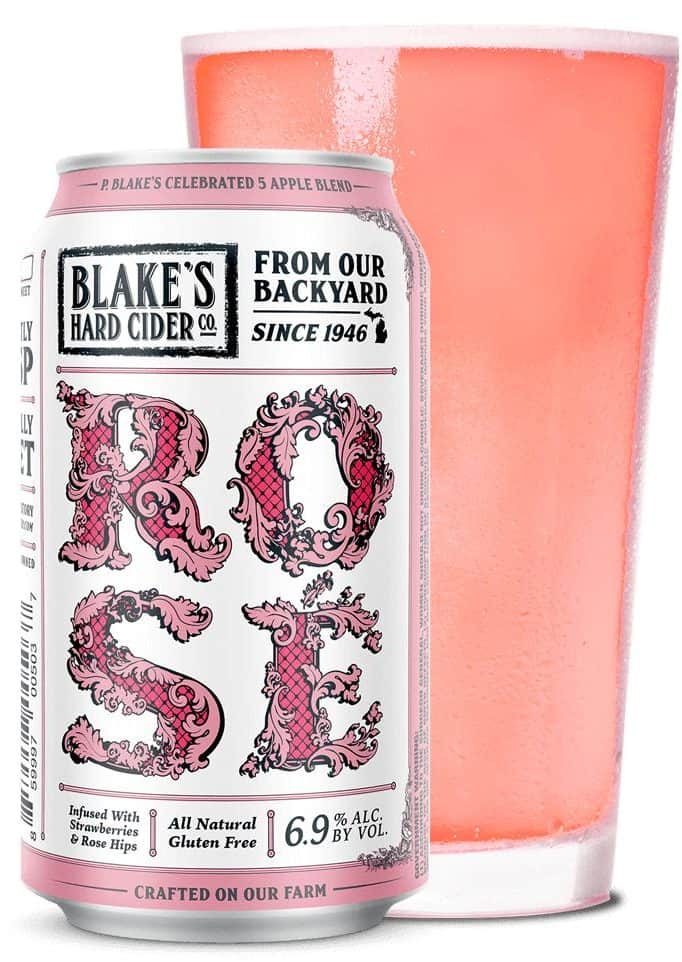 Blake's Hard Cider Rosé (Armada, MI): Strawberries and rosehips are highlighted in this native yeast fermented cider, which is semi-sweet with citrusy acidity and a vibrant finish.
Citizen Cider bRosé (Burlington, VT): Citizen has been in the rosé cider game for a hot minute now with bRosé, which was around for years before Angry Orchard's rosé debut. This cider is a co-ferment of blueberries and fresh local cider pressed, and it smacks of summer.
Eden Cider 11° Rosé Imperial (Newport, VT): This gorgeous cider is a big blend of apples (Spitzenberg, Calville Blanc, Hudson's Golden Gem, Roxbury Russet, Blue Pearmain, Baldwin, Mcintosh, Empire, Ashmead's Kernel, Black Oxford, Reine de Reinette, and Orleans Reinette), naturally cold-concentrated before fermentation, and then infused with red currant and blended with a touch of ice cider. It's juicy, pleasantly off-dry and gently fizzy, with tasting notes of roses, strawberry, watermelon, citrus and slate. At 11% ABV, don't get carried away!
Incline Cider Compass Rosé (Tacoma, WA): This seasonal release is a collaboration with Smith Teamakers, which creates a blend of hibiscus, rose hips, elderflower and ginger that gives the cider aroma, body, and color.
Loon Juice Rose, EH? (Spring Valley, MN): This is is another cider that uses pink hibiscus and roses to create a fabulous, floral rose cider from Honeycrisp apples and Champagne yeast.
SLO Cider Rosé (San Lois Obispo, CA): This playful tribute to rosé wine is a blend of dry cider, red raspberry and hibiscus flowers. The result is a delicate tartness, subtle berry sweetness, and a fruity floral character.
Two Towns Two Thorns (Corvallis, OR): Northwest apples, raspberries and rose petals are the components that make up this tart, floral, fragrant cider from Two Towns.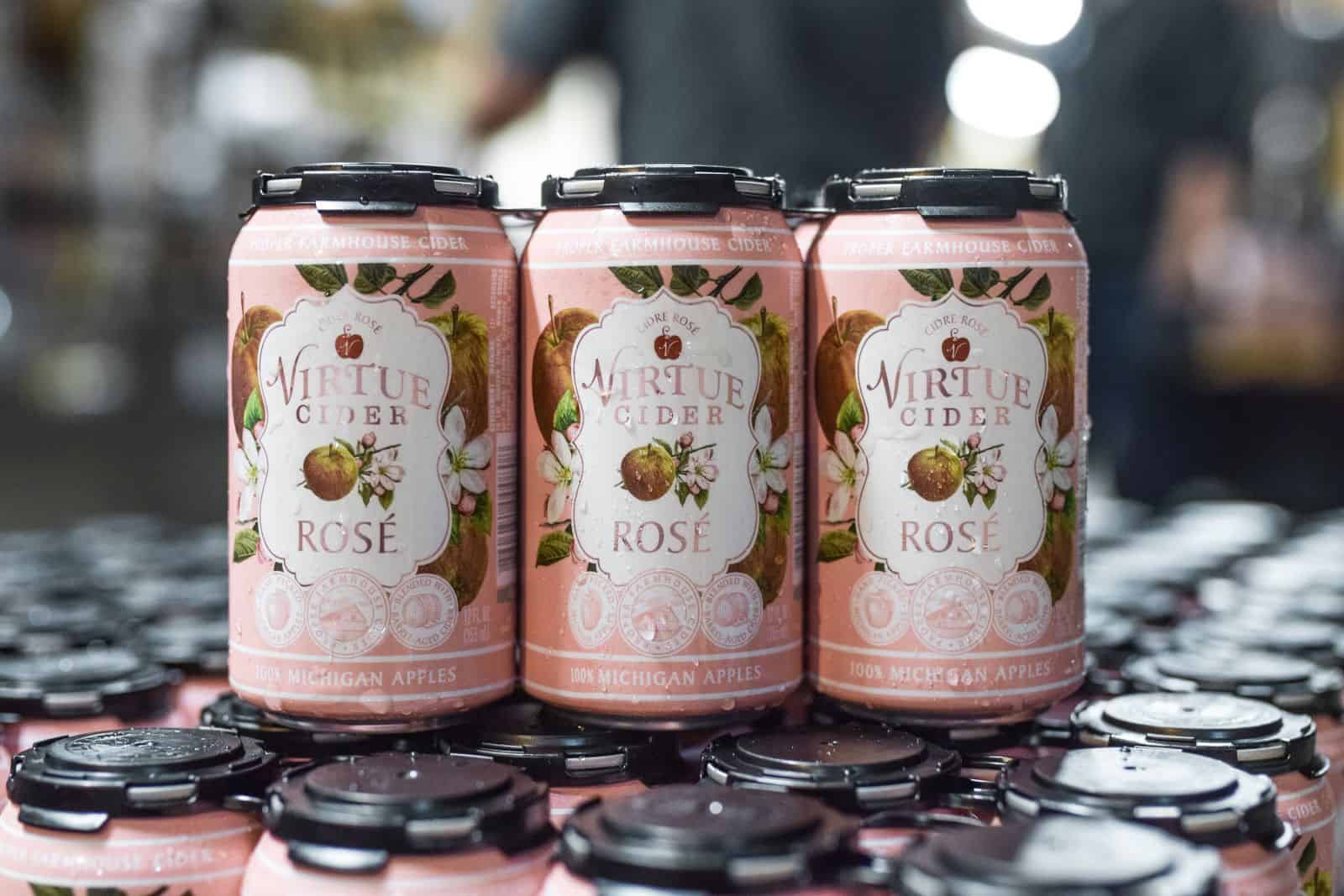 Virtue Cider Rosé (Fennville, MI): A unique blend of botanicals (citrus oil, sage and hibiscus) meet locally grown apples (Jonathans, Golden Russet, McIntosh, Winesap, Ida Red and Northern Spy) in this classic rosé cider from Virtue. Look for bright floral notes and hints of fresh-picked apple, grapefruit peel and green strawberry and a clean, tart finish.
Rosé Ciders made with Grapes/Wine
It makes total sense that when making a cider that echoes a style of wine, some cidermakers incorporate grapes or wine into their ciders. If it's a wine-esque flavor you desire, this style of rosé cider really walks the line between beverage categories.
Bivouac True Lover's Rosé (San Diego, CA): This rosé cider is a party of pears, apples, riesling and cabernet sauvignon grapes! The tasting notes include strawberry, vanilla, pears and tannic flavors.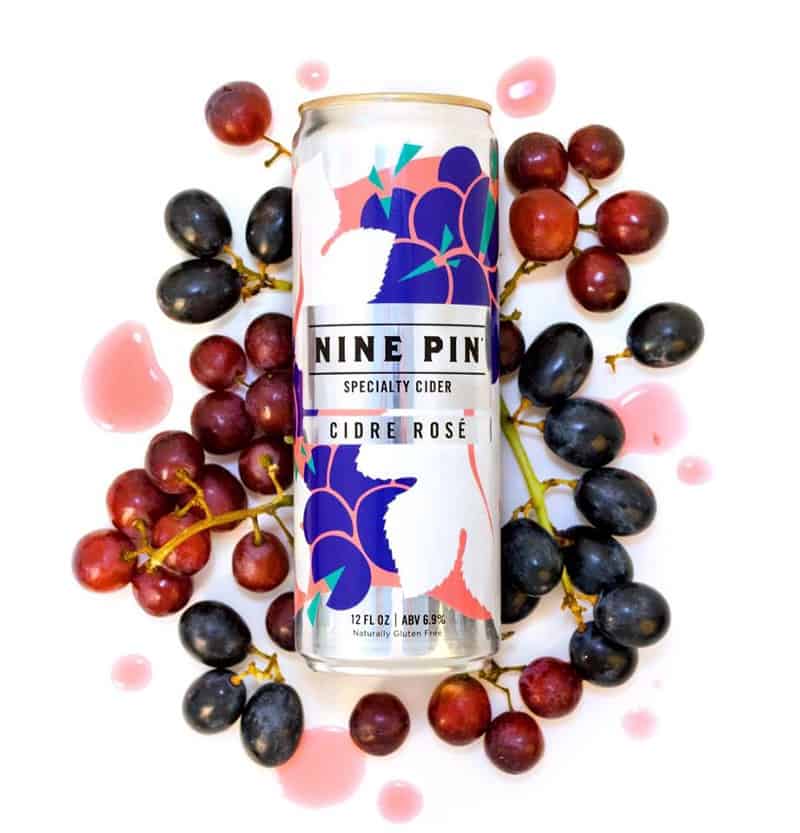 Nine Pin Cider Cidre Rosé (Albany, NY): This is Nine Pin's take on rosé cider. It starts with NY apples from Samascott Orchard, which are pressed and co-fermented with the skins of NY-grown grape varietals: Concord, Traminette, Chancellor and Noiret. The cider is full-bodied, with bold, juicy grape flavors and complex aromas.
Noble Cider Rosé Brut (Asheville, NC): This release is part of Noble's small-batch ciders, which are only available occasionally on tap. Its dry rosé cider is made with a combination of apples and red zinfandel grapes.
Ploughman Cider Pinot N'Arlet (Aspers, PA): Pennsylvania-grown Pinot Noir grapes and wild yeast fermentation lend rustic flavors and a lovely color to this cider, which is made with Macoun and Arlet apples.
Shacksbury Rosé Cider (Vergennes, VT): The folks at Shacksbury are fans of delicious beverages across categories, and they so wanted their first rosé cider to be truly reminiscent of wine. So, they decided to age their cider on Syrah and Zinfandel grape skins, which adds tannin, an unforgettable magenta hue and robust fruity flavors to the juice.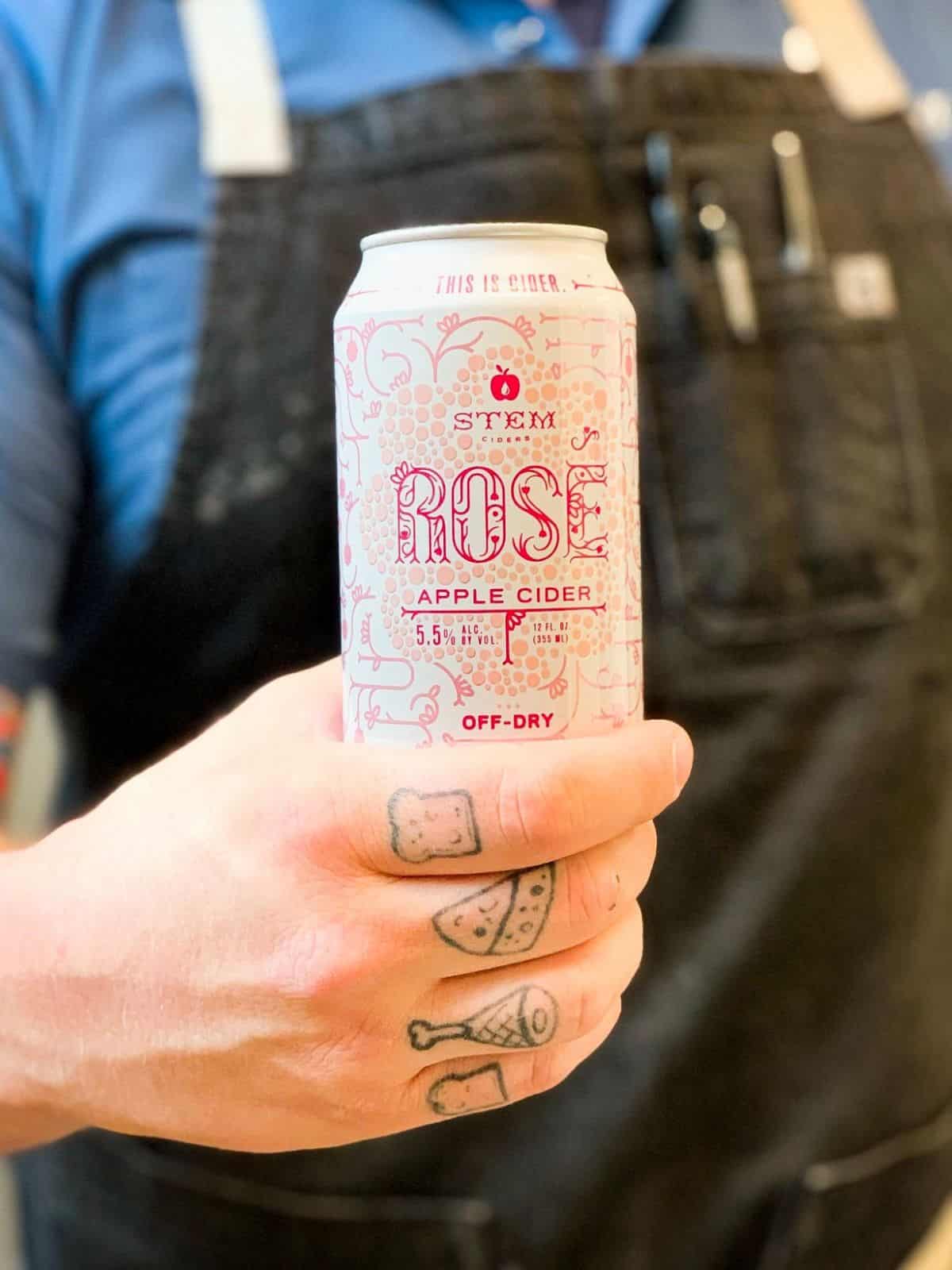 Stem Ciders Rosé: (Lafayette, CO) This pretty, off-dry cider gets its rosé feels from the addition of Colorado red wine, for a light fruity flavor with balanced acidity and tannins.
Supreme Core Trellis (Washington DC): This beauty, which is part of Supreme Core's Bloom Series, is made with red wine grape skins rested on the cider post-fermentation, for a rich, tannic, elegant rosé.
Thor's Hard Cider Arctic Rosé (Stillwater, MN): Marquette wine grapes and Dalgo crab apples come together in this rosé cider for a semi-dry and tart flavor.
Tin City Cider & Rosé Polly Dolly (Paso Robles, CA): This one might take the cake for the most curious rosé cider: It's an 80/20 blend of cider and wine, which is then dry-hopped with Cascade and Citra hops. Like a mashup of cider, wine and beer, this brings sticky watermelon aromas and a bright, full finish.
Obviously, there are so many other rosé ciders that we can't possibly cover them all. Which are your favorites? Do you prefer the style when it's made with fruit, flowers, wine or other ingredients? Do you prefer super-dry cider, or a touch of sweetness? Let us know!
All other photos: Courtesy of their respective cideries