If you're thinking about including cider in your vacation plans, there's no better place to go than the Finger Lakes. The Finger Lakes, sometimes referred to as FLX, is a beautiful sprawling region within central New York, encompassing 11 glacial lakes that span from Conesus Lake in the west to the most famous three in the middle (Keuka, Seneca, and Cayuga) to Otisco Lake in the east. 
Within the region, there is arguably the greatest concentration of cider in America, in terms of the density of operational small independent cideries. New York State is home to the most cideries of any state in America, and the Finger Lakes holds tons of them, along with beautiful nature and a world-class established wine region.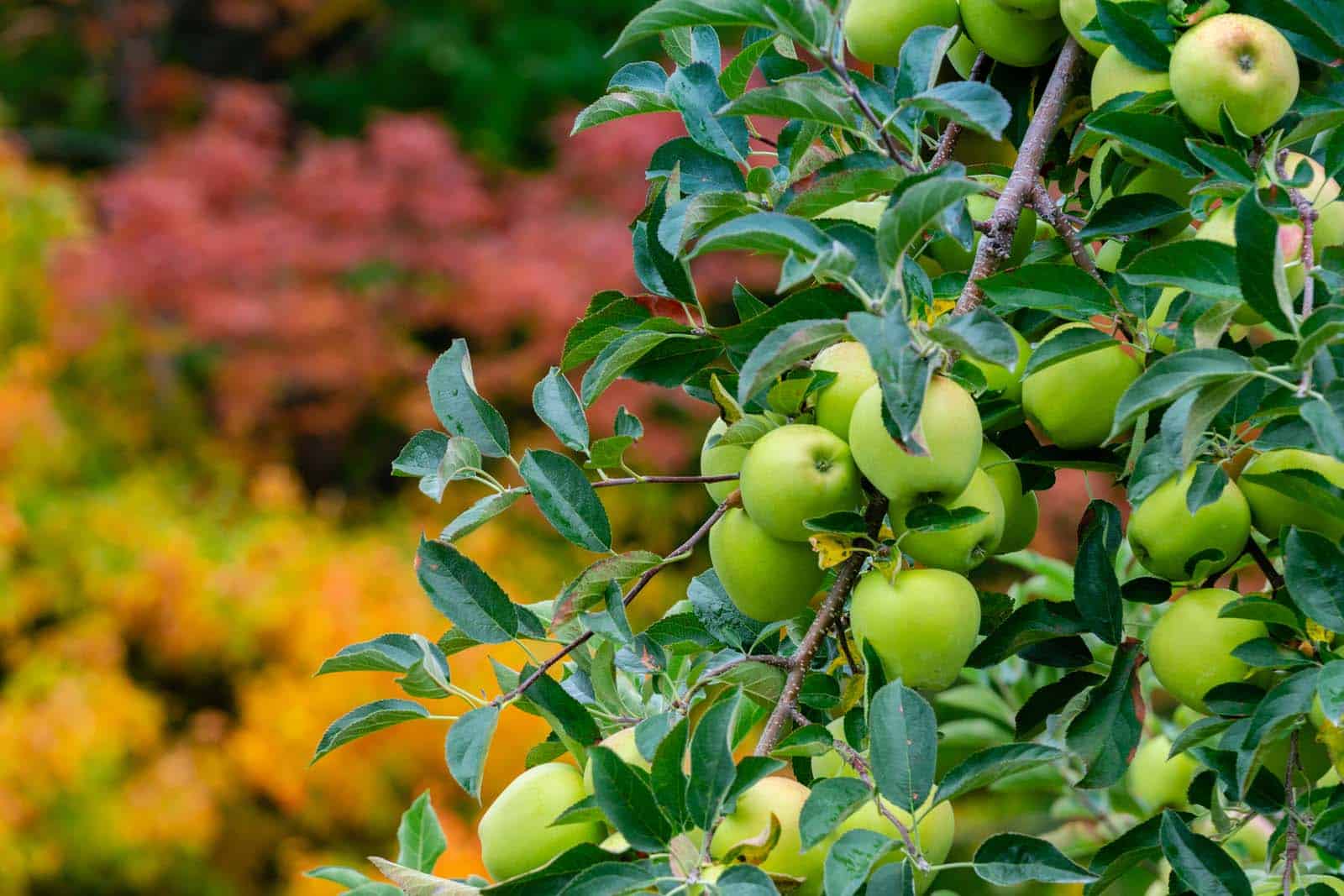 What really makes the difference though isn't the quantity of Finger Lakes cider, but it's the quality and accessibility. The climate, apple-growing history, agricultural-research resources, and a plethora of small family farms make the Finger Lakes a must-see cider destination. 
There's more to see here than I can highlight in one article, but here are some places you simply can't miss on your Finger Lakes cider adventures:
The Finger Lakes Cider Trail just launched in the spring of 2023, and has already emerged as an amazing hub of information and a rich resource for finding all different kinds of cider across the Finger Lakes. You can download the Finger Lakes Cider Trail map, learn about cider events, find out tasting room hours and learn about the 11 member cideries, all in one place! 
Cideries
There are lots and lots of cideries that you can visit in the Finger Lakes. Some are open every day of the week, and others by appointment. Check online before making the trip! I've grouped these into roughly geographic groups, going from west to east.
Western Finger Lakes
Many of these cideries have welcoming tap rooms that take lots of inspiration from craft breweries, including hosting events, creating lots of small-run seasonal release cider, and focusing on tap and food sales in addition to bottled or canned ciders. Each of these has a distinct identity that's worth getting to know in person! 
OSB Ciderworks: Owned and operated by a sibling duo, this small cidery focuses on NY apples and other local ingredients to make fun ciders, like Cool as Keukalop (cider with cucumber and cantaloupes) and Let the Boys Be Boysenberry. 5901 Big Tree Rd., Lakeville, NY; (585) 346-7027.  
Star Cidery: Let the rotating ciders on tap excite you with the breadth of their variety, including treats like Forever Wild made from wild-foraged New York apples or cider cocktails that use not only house ciders but also local produce and spirits. Check out the list of weekly taproom events on social media. 3365 NY-364, Canandaigua, NY; (585) 412-8785.
Lake Drum Brewing: This is where to go if you have a mixed group of beer and cider lovers. This craft beverage location always has a full list of both beers and ciders created by the Lake Drum Brewing team. The rotating selection will always include some exciting local surprises like perry or a cider made with local sumac. 16 E Castle St., Geneva, NY; (315) 789-1200.
Embark Craft Ciderworks: Located on a multi-generational family orchard, there's no better way to see the roots of Finger Lakes apple culture. From its flagship offerings like the dry Old Marauder to seasonal releases like Strawberry Rhubarb, Embark Craft Ciderworks has established itself as a favorite for locals and visitors alike. 6895 Lake Ave., Williamson, NY; (315) 904-4212.
Central Finger Lakes
The Central Finger Lakes cideries are apple growers and cidermakers surrounded by the heart of the Finger Lakes wine region, and it shows. Many of these cideries have close connections with the local wine world and create more wine-influenced ciders. Some hallmarks of this style include limiting any non-apple ingredients, making harvest-specific releases and releasing the ciders in 750ml bottles. You can also visit the orchards of many of these cideries during some parts of the year. I highly recommend it!   
Finger Lakes Cider House: This is a working farm that just happens to have a warm and elegant tasting room on site. All food-offerings are seasonal and local as well as the apples that go into Finger Lakes Cider House's renowned ciders, shrubs and switchels. 4017 Hickok Rd., Interlaken, NY; (607) 351-3313.
Bellwether Cidery: Just down the road from Finger Lakes Cider House, you'll find the first cidery established in the Finger Lakes (circa 1999)! Bellwether is still producing some beautiful ciders, including fan favorites King Baldwin, made from Tompkins King and Baldwin apples, and Cherry Street which incorporates Montmorency pie cherries. 9070 NY-89, Trumansburg, NY; (607) 387-9464.
South Hill Cider If you're looking for glorious views or a bit of live music with your cider, there's no better stop than South Hill Cider. The selection includes still and sparkling ciders that range from bone dry to semi-sweet, along with two single-apple-varietal pommeaus! My current favorite is the Full Bloom Orchard. 550 Sandbank Rd., Ithaca, NY; (607) 792-1097.
Black Diamond Cider: This cidery knows how to bring home the cider competition gold, or in the case of its Golden Russet/Porter's Perfection cider, the Platinum medal from the Great American Cider Competition! All of Black Diamond's ciders are outstanding, and visiting the orchard is a great way to see why. Almost nowhere else in the country has cultivated a selection like theirs. 4675 E Seneca Rd., Trumansburg, NY; (607) 279-5112.
Eve's Cidery: Another pioneer in the Finger Lakes region for cider, Eve's Cidery makes amazing twice fermented and hand-disgorged sparkling ciders. This cidery also makes a small number of limited run single-varietal cider with apples like Kingston Black and Northern Spy. Reservations required for tastings at the cidery. 308 Beckhorn Hollow Rd., Van Etten, NY; (607) 229-0230.
Eastern Finger Lakes

You can't have cider without farms! Each of these Eastern Finger Lakes cideries is also a U-Pick destination for different seasonal fruits! In the Finger Lakes, cider is not a product so much as a harvest and a reflection of the land. At these cideries, visitors can really see that for themselves.
Grisamore Cider Works: This cidery and U-pick farm is famous for its gorgeous blueberries, some of which make it into one of the bone-dry sparkling ciders: the Blue Goose. Other offerings keep the dryness, but focus on other apples and fruits grown on this fifth generation family farm.  4069 Goose St., Locke, NY; (315) 497-1347.
1911 Cider: This cidery is a destination located within Beak and Skiff Apple Orchards. During the Summer, the cidery doubles as an outdoor music venue and during the Fall, the apple picking and seasonal fun are wildly popular. Be sure to try the utterly delightful Lafayette Cider made from heirloom apple varieties. 4473 Cherry Valley Turnpike, Lafayette, NY; (315) 696-6085.
Critz Farms Brewing and Cider: No matter the season, something fun is happening at Critz Farms. They sell Christmas trees in winter and apples and pumpkins in the Fall, but cider and beer are available year round. In addition to homegrown apples, Critz Farm ciders include honey, cranberries and hops, among other fun additions. 3232 Rippleton Rd., Cazenovia, NY; (315) 662-3355.
Other Places to Buy Cider
Ithaca Farmers Market: If you don't have the time to drive all over, there's nowhere more efficient and picturesque for tasting Finger Lakes ciders than the Ithaca Famer's Market, open Saturdays and Sundays! Enjoy views of Lake Cayuga from the market pavilion while you sample cider from six different local cideries at low or no cost. 
I have to mention super-dry cider dynamos New York Cidery Company, because this market is the only place to sample its offerings. Redbyrd Orchard Cider also samples at the Ithaca Farmers Market, sharing the fruits of their biodynamic cider farm. This is also the place for gorgeous flower arrangements, fresh baked-goods and famously popular breakfast burritos. 545 3rd St., Ithaca, NY; (607) 273-7109.
The Cellar D'Or: A beautiful cider selection depends not only on breadth but skillful curation, and that's what you'll find at The Cellar D'Or. This bottle shop carries an amazing selection of cider from all over the world. Yes, this is an awesome place to find Finger Lakes ciders, but it's also where shoppers are most likely to find high-quality ciders from Europe, Australia and more. Beyond the jaw-dropping array of products, it's a joy to interact with the staff here who know their stuff, and care about finding a bottle that will suit your tastes. 136 E. State St., Ithaca; (607) 319-0500.
In addition to the cider and lake activities, there are so many small farms, beautiful hiking trails and waterfalls, all worth seeing here. Once you explore this magical region, you might not ever want to leave!
All other photos: Courtesy of the respective cideries/businesses