Malaika Tyson is one half of the blogging duo Cider Soms, which was started as a way to introduce wine-lovers to the world of cider. Created along with her husband Sean, the "Soms" blog seeks to uncover and explain the complexities of ciders in a fun way.
We were first introduced to Fenceline Cider through its recently launched cider club. Fenceline Cider works with historic orchards in the Mancos Valley of Southwest Colorado to build quality cider from the soil up. Friends Sam Perry and Neal Wight co-founded the cidery over three years ago, and since that time they have become a staple of their community. We are excited to share more of Fenceline's story through this Cidermaker Q&A.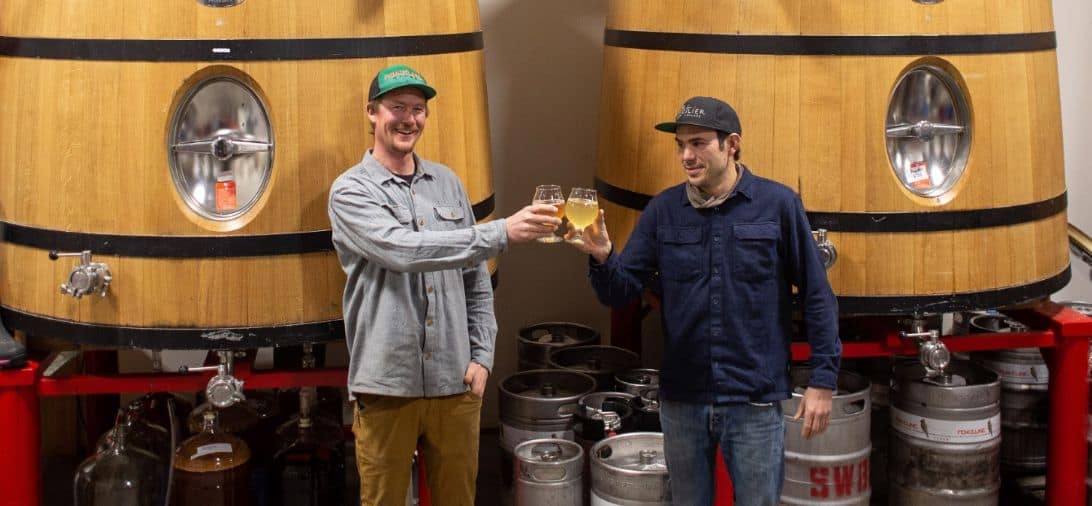 (The questions and answers have been edited for brevity and clarity.)
Cider Culture: How did Fenceline get its start?
Neal Wight: Sam [Perry] and I have been buddies for over 20 years and we have a mutual friend, Kanin Routson of Stoic Cider in Prescott, AZ, who is an apple geneticist. Kanin's brother got married and Kanin made a bunch of cider for the event. I didn't know what to expect, but the cider was really good. After that, our group of friends started to discuss starting a cidery. There used to be a big apple economy in Montezuma County, and there are still a lot of apple trees and old orchards. No one was really doing anything with the apples and would usually put livestock in the orchards. As Sam was living in the county, it just made sense to start the cidery here. It will be three years in February [2021] since we opened. 
Do you get all your apples locally?
For the most part we are able to source most of our apples from local growers across Southwest Colorado. We also pick and press most of our own apples. However, for some of our ciders, we look to complement our local products and may purchase apples from other growers. One example of this is our Spurbear, a 100% red-fleshed apple cider.

Since the orchards were mainly being used for livestock, do you find that there is any effect on the apples?
It's really dry here and a lot of the trees in these orchards aren't producing a lot of apples. As a result, the apples that are produced are more stressed out. My dad is a grape grower and I've always been told that the stressed out grapes make better wine and this stress factor may also play a role in the apples we use.
Since you grew up in wine country, did you work in a winery before starting Fenceline?
I never worked in a winery. I did vineyard work, like working grape harvests and a lot of the related agricultural work. However, my sister and uncle are winemakers.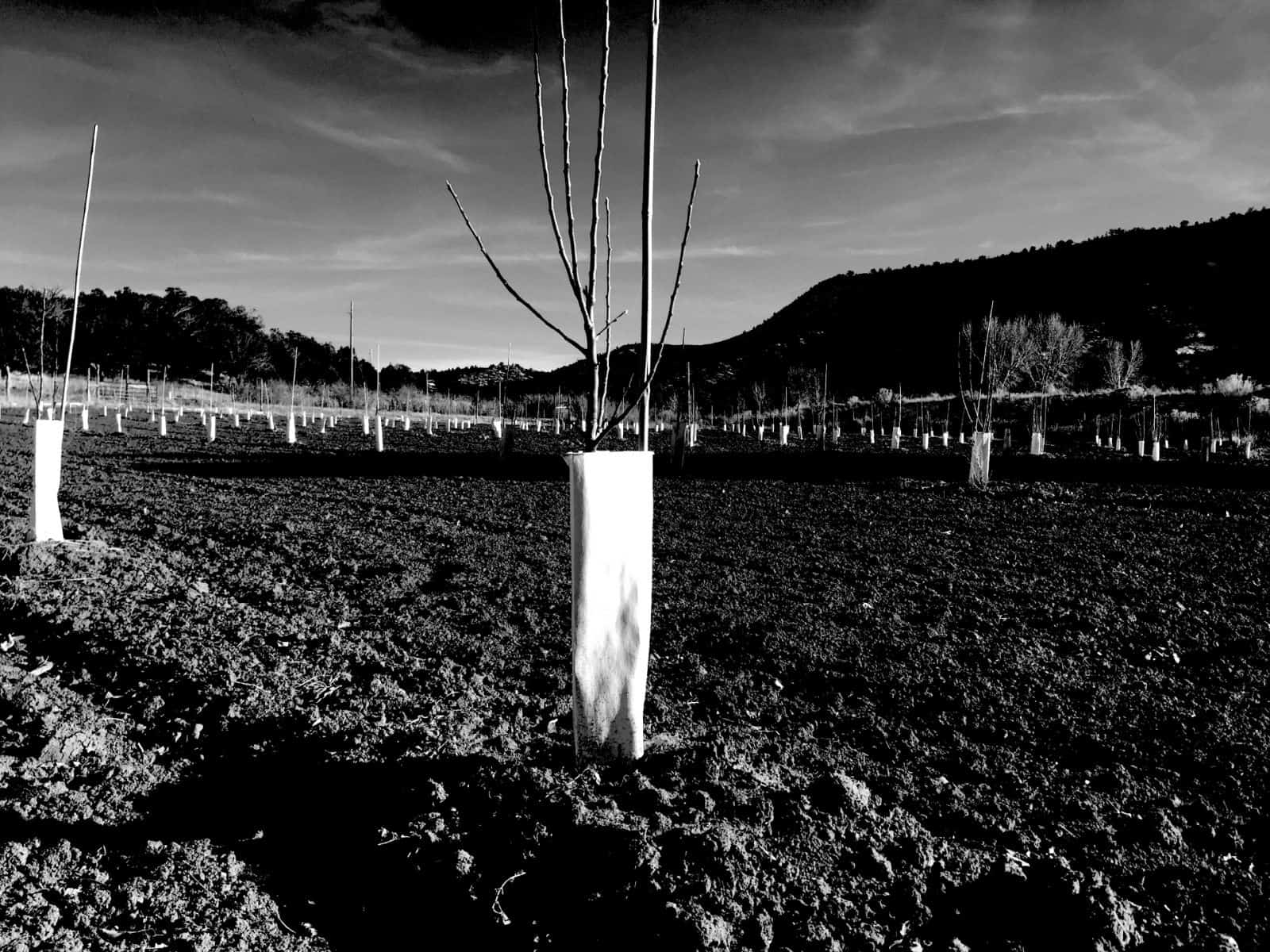 How did Fenceline get its name?
We press the apples at an orchard owned by a woman named Sarah Miller and she has 120-year-old apple trees on her property. So, over these 120 years, there have been animals, like deer, raccoons, and birds, that have been eating these apples and they spread these seeds all over the place. As a result, there are a lot of volunteer trees growing on the fence lines. 
That's cool.
It is. Some really fun apples we have found have been on these types of trees, like a random apple tree in a pasture. Some of the apples might taste awesome and some might not. We've been grafting some of the trees that we have found and incorporating those apples into our ciders. 
All of your bottles have different birds, is that because of these fence line trees?
Yes, but I also really like birds. 

Since you are using all of these different local apples, how do you talk to your consumers about the cider?
At Fenceline, we've talked a lot about how, in the wine world, everyone has an idea of what a Chardonnay should be, but no one knows how to talk about cider. At CiderCon, I've gotten glimpses of ways to talk to consumers about cider, and we decided to go about it with the "bittersweet," "bittersharp" and "sharp" labels for our cider. We mostly field-blend our ciders, so if there is a seedling that we find growing that has the bittersweet characteristics, it will go into our bittersweet cider. 
What is your tasting-room environment like?
The tasting room has been the foundation of Fenceline. It's more like a bar than a traditional tasting room and has a great place for us to test our ciders before having a broader release allowing for direct-to-consumer sales. We opened our tasting room at the end of February 2018, and it accounted for 80 to 90% of our sales that first year. Now that we've been able to build up our wholesale, the sales are evenly split. 
It's also been interesting to watch consumers develop a palate for cider through the tasting room. While there is still a large demographic that loves our elderberry cider, which is sweeter and fruity, the consumers are starting to appreciate and learn more about the other styles of ciders. Also, apples are part of the culture of the local community.
The tasting room has also given the community a neutral place to come and hang out. This community gathering space, for me, has been one of the best aspects of the tasting room. We have hosted fundraisers, have a rotating gallery, and, when we had live music, featured different musicians. 
Did the pandemic affect your tasting room?
Yes, we closed completely for about a month and went into hibernation with just one person in production. We then started bottle sales out of a window, and in Colorado, you can sell to-go drinks. We reopened on June 23 with an expanded patio with a 50-person capacity, and tables set six feet apart. It's been, surprisingly, a really good turnout. Some of this has to do with our regional recognition, and also people are buying cider differently. In the past, when visiting the tasting room, people may have just grabbed a couple of glasses of cider and then left, but now they are getting those glasses of cider along with a four-pack and a bottle. In the town of Mancos, there are only three options to eat and we've been able to bring a food truck, from 4 or 5 different vendors, every night.
Did that one-month hibernation change the way you approach the business?
Before then, since we are a new business, we were working seven days a week. That hibernation gave me an opportunity for reflection, and I came to a realization that the most important thing for the success of our business is having a culture that is a fun place to be and that inspires our employees to come to work. If we have that culture, then our employees will care about the product. 
If you could have any superpower, what would it be?
I think I would want to be able to fly, that would be pretty cool.
To learn more about Fenceline, check out its website, Facebook and Instagram pages. As the COVID-19 pandemic has forced closures across the world, Fenceline is available for delivery through its online ordering portal. Fenceline also launched a seasonal Cider Club, where members receive four curated shipments per year on the Fall/Spring Equinox and Summer/Winter Solstice. 
Find Fenceline Cider at 141 S. Main St. in Mancos, Colorado; phone: (970) 533-4005.