In our column, "Cider Loves Food," contributor Meredith Collins (blogger extraordinaire at Along Came a Cider) is looking at different cuisines and finding the perfect ciders to help take your meals to the next level.
Though Spring may technically be here, there are lots of blustery, wet and muddy days still to come. But that isn't anything to dread! There's a wonderful vibrance and potential in these transitional Spring days, which can help us feel wonderfully alive. 
Nonetheless, a warm hearty meal at home is sometimes just what we need to make the most of this season of growth. So, I've put together a list of cozy, familiar comfort foods (with links to recipes) and some ciders that pair beautifully with them.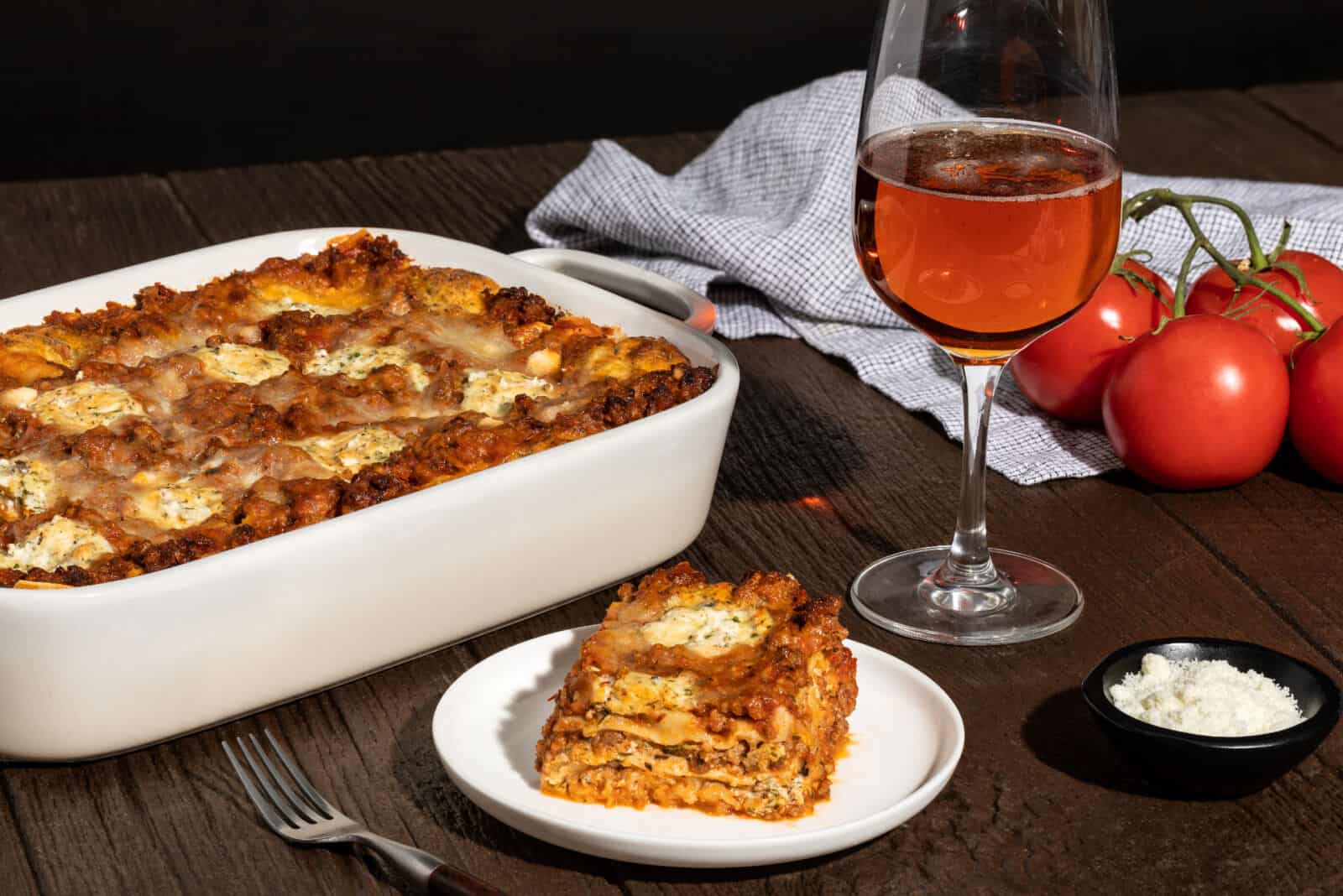 I've been a fan of lasagna since my youth, probably because my mom's vegetarian lasagna is savory and delicious. I never missed the meat because there's so much umami richness in the layers of cheese, sauce and veggies. 
I recommend pairing veggie lasagna with Alpenfire Cider's 2020 Glow Airlie Red Rosé Cider. I've chosen this pairing for two main reasons: The Airlie Red cider has the necessary acidity to cut through the hefty portions of ricotta and mozzarella, and the cider matches the bold intensity of a tangy red sauce.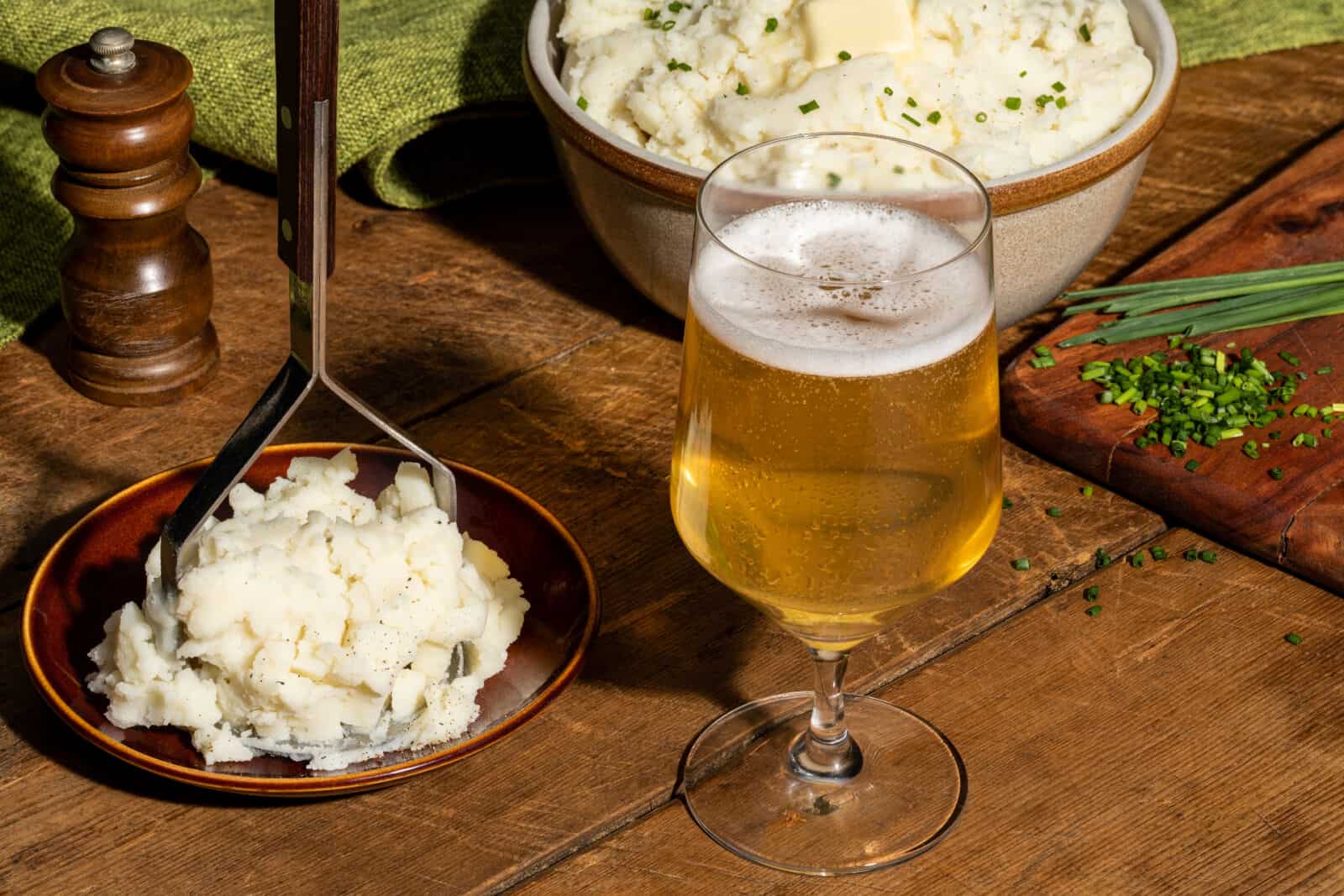 There are so many ways to make mashed potatoes, but no matter your technique, in my book they need to be creamy, but not gluey, neither too smooth nor lumpy, and intensely flavorful. Starting with really good Yukon Gold potatoes is key! 
For mashed potatoes, I recommend an ultra-dry, super-bubbly, high-acid cider like Farnum Hill Extra Dry. The bubbles and acidity both help with lifting what can be a heavy dish. This cider is also complex enough that pairing it with something relatively straightforward allows the many flavors of the cider to sing.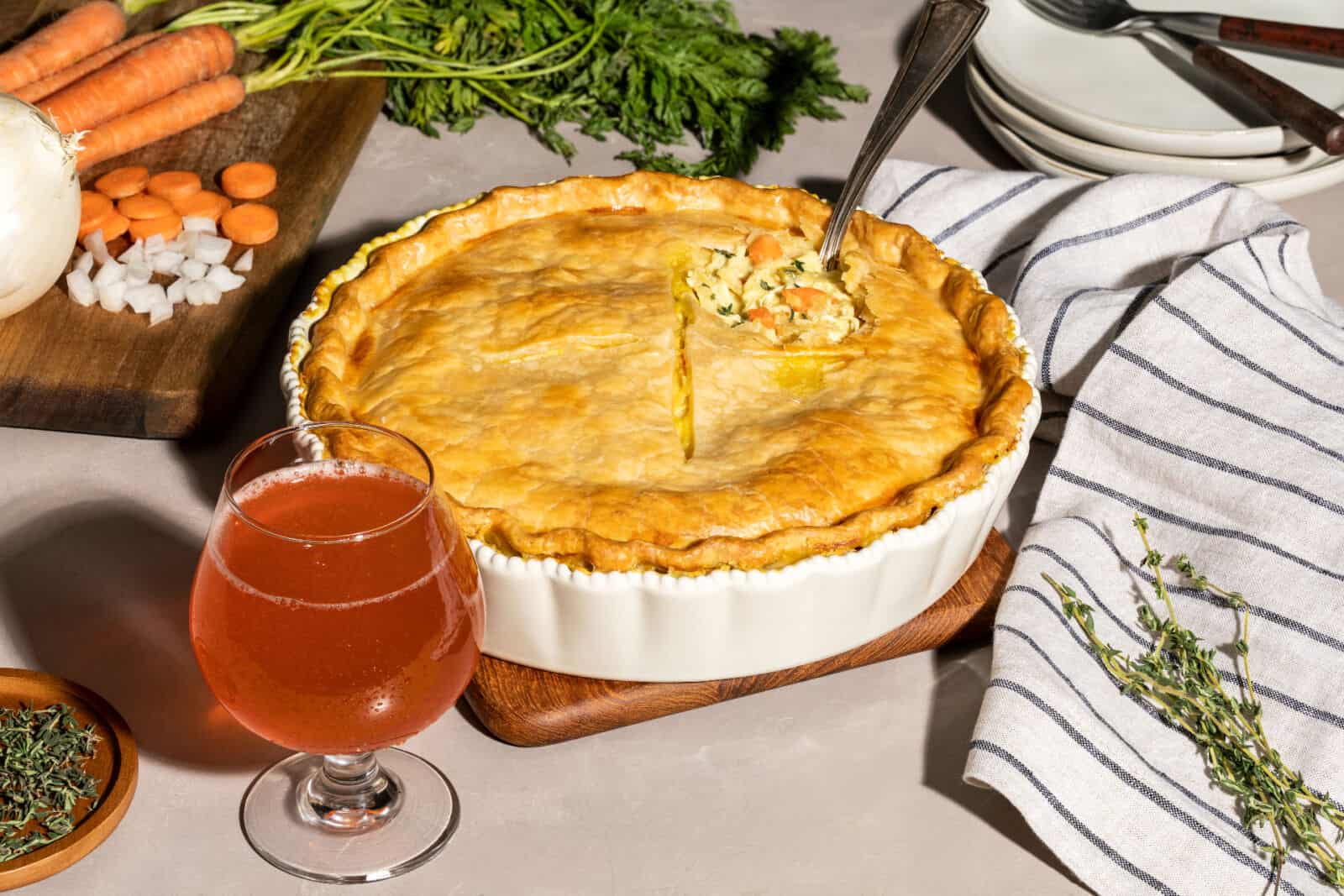 I didn't grow up eating chicken pot pie or anything like it. At first I was too picky, and then my family stopped eating meat. Now I love a savory pie, and I've included two variations that both pair beautifully with a semi-sweet fruity cider. 
There's no shortage of good options here, but I'm partial to Rosé for Sal by Angry Orchard's Innovation Cider House in Walden, New York. This fruited cider uses tart blueberries and New York state apples to make a wonderfully balanced blueberry rosé. The creamy roux-based sauce for both of the pies really contrasts deliciously with something fruity and fun. Or if you want to try something brand new, Two Town's Ciderhouse just released The Baddie with Pink Lady apples and amazing floral botanicals.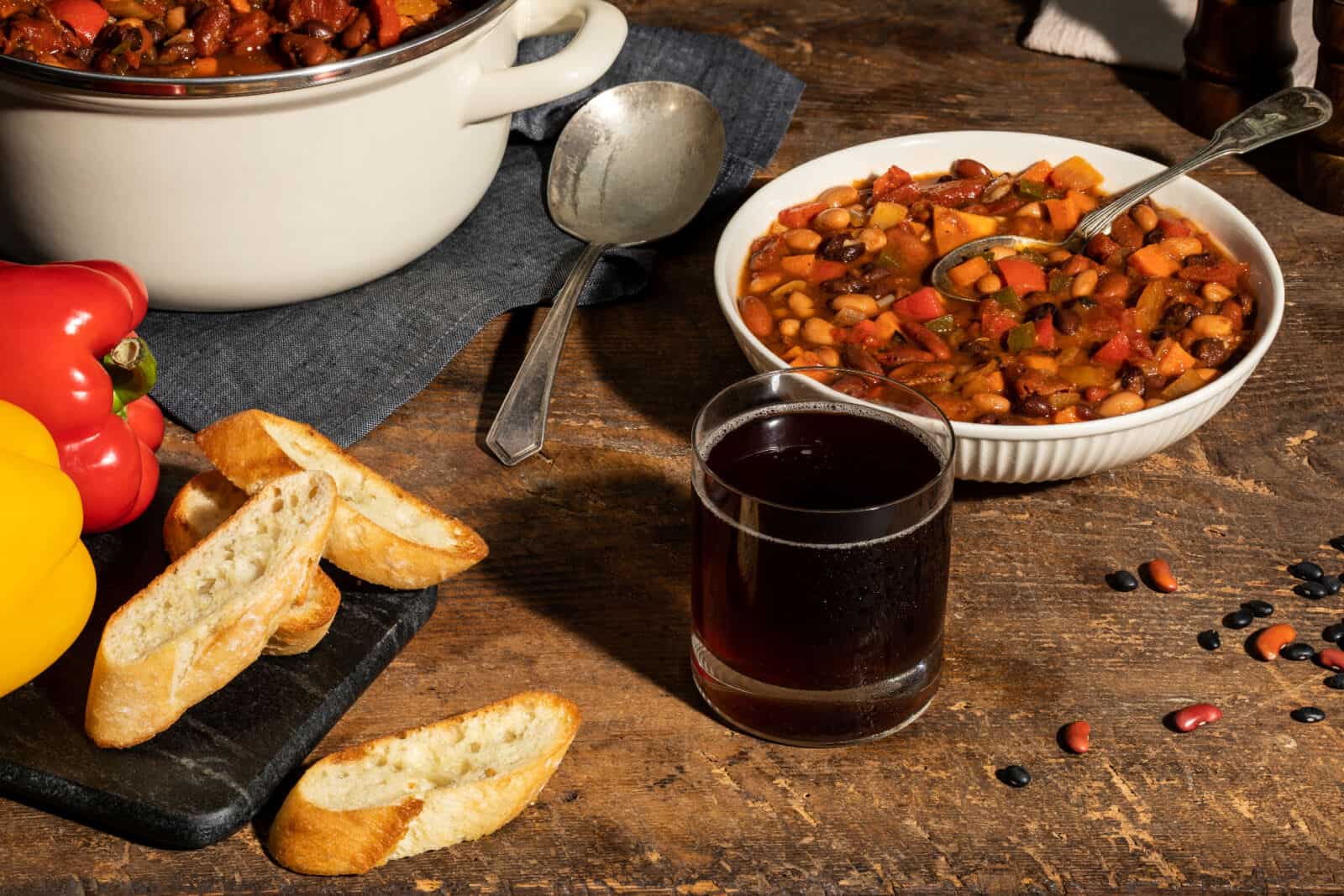 You'll need two ciders for this one because the recipe calls for 12 ounces of beer, but it's so much more delightful if you sub in cider instead. The cider you cook with matters less, but for the pairing, go with a whiskey- or bourbon-barrel-aged cider. 
Barrel-aged ciders often feature notes of butterscotch, bread crumbs and delightfully bourbon-y aromas, which helps them stand up to the powerful flavors of a good chili. Bauman's Cider makes a Bourbon Barrel Vanilla Cider that I particularly recommend if you like your chili extra spicy. The vanilla and bourbon barrel notes interplay with spice in a way you don't want to miss.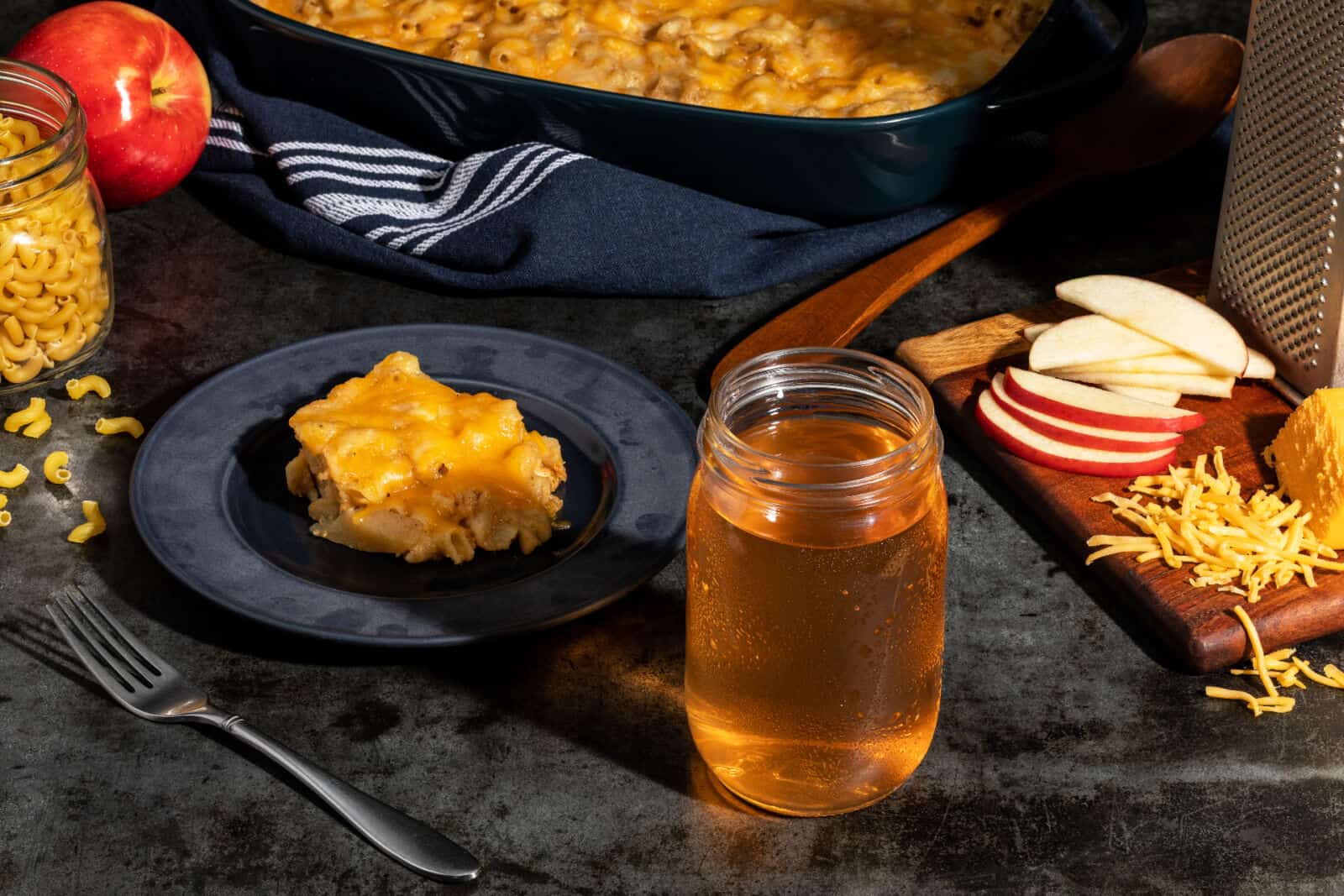 In the Fall, apple macaroni-and-cheese is a fan-favorite at our local apple harvest festival. I like it so much that I make it year round. You can approach the pairing in a few different ways, and definitely can't go wrong with a semi-sweet and fruity high acid cider, like Uncle John's Cider's Blossom Blend or Schilling Hard Cider's Spaceport Imperial Pineapple. If your pairing goal is to enhance the subtle fruit of apple in macaroni-and-cheese, doubling down with a strongly fruity cider pulls the dish in just the right direction.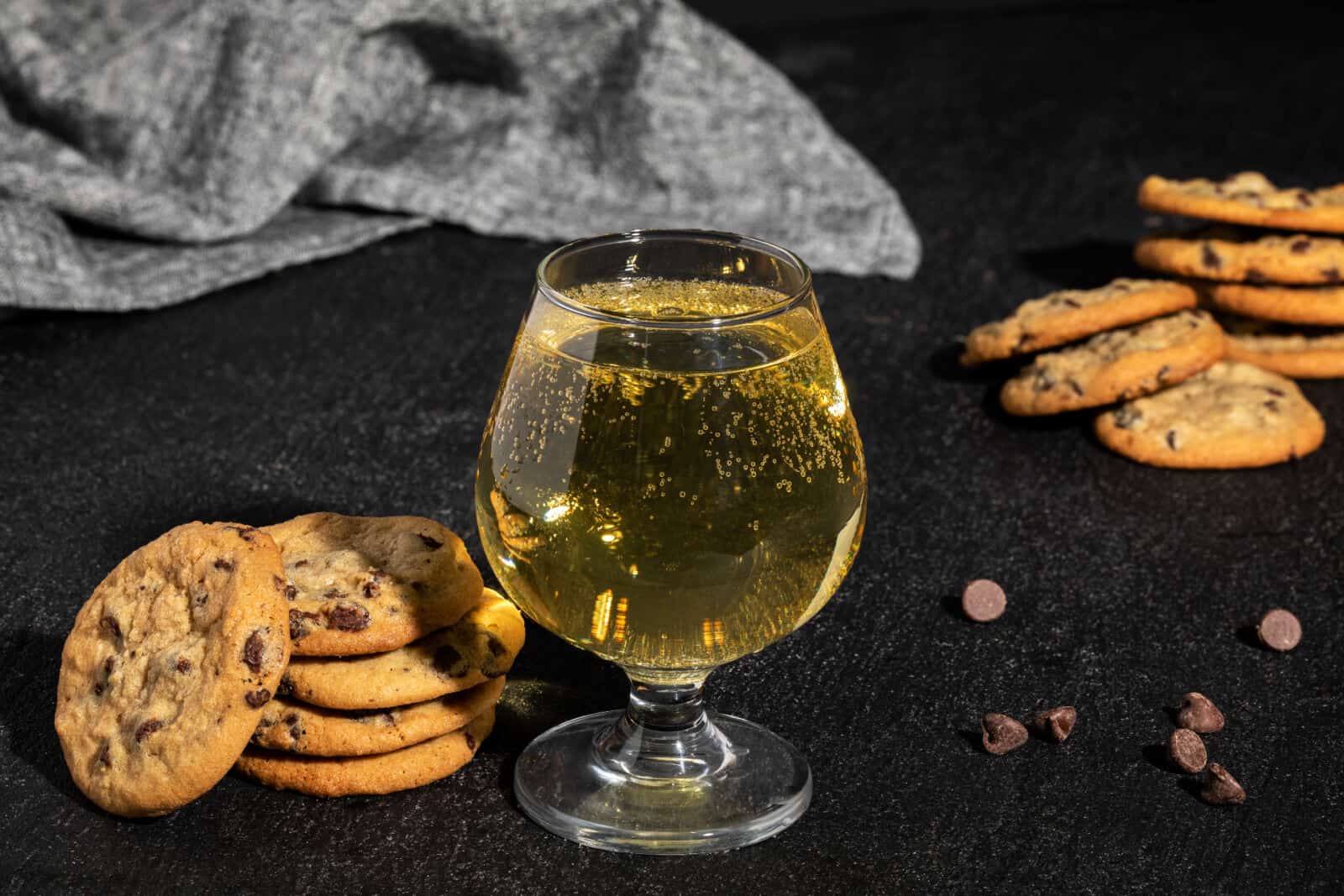 I simply can't talk about comfort food without mentioning one of the most reliable shortcuts to happiness that exists on this planet: chocolate chip cookies. They offer everything I want in a delightful and portable package: chocolatey, sweet, just a bit salty! And while they can be either as chewy or crispy as the baker desires, my preference is soft and chewy. Though milk is the traditional beverage accompaniment, I'd like to suggest Threadbare Cider's Farmhouse Cider instead. This cider offers its own version of everything good as well; the cider is tart, bubbly, minerally, and just a little bit sweet. 
This is just a short list of some of my favorite comfort foods; I'm sure everyone has their own lineup, whether from childhood memories or their own culinary achievements. Hopefully these pairing recommendations can help you enjoy them all over again, this time with some delicious ciders. Cheers!