If you've been in the pro cider game for any length of time, chances are you've figured out that some sort of technology is essential to your success (and sanity). Even if you're as hands-on as you can possibly be in the cider making process, 21st century tools help to keep all of the numerous workflows and production processes streamlined.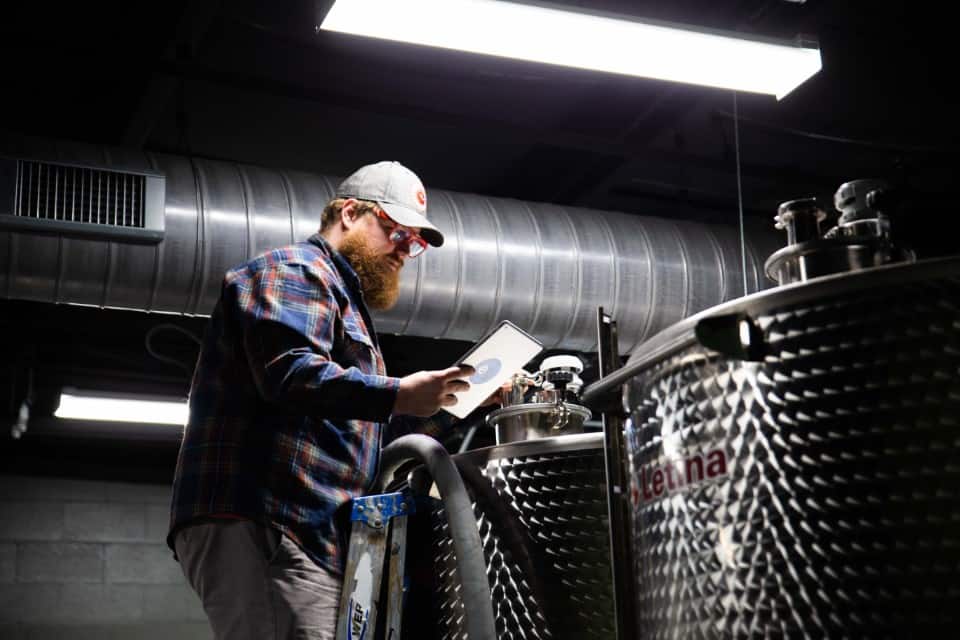 Perhaps you use QuickBooks for accounting, a touch screen POS system in your taproom, and Facebook and Instagram to connect with fans and to announce new products. We've literally seen cider makers who work out of a barn for most of the day, then head into the air conditioning to work on a brand-new laptop, answering emails, adjusting inventory spreadsheets and generating next-quarter projections via highly integrated tech sheets. This is simply what it takes in this day and age to run a small business — especially when your business is making a physical product, like hard cider, with so many time-sensitive and interconnected components and factors.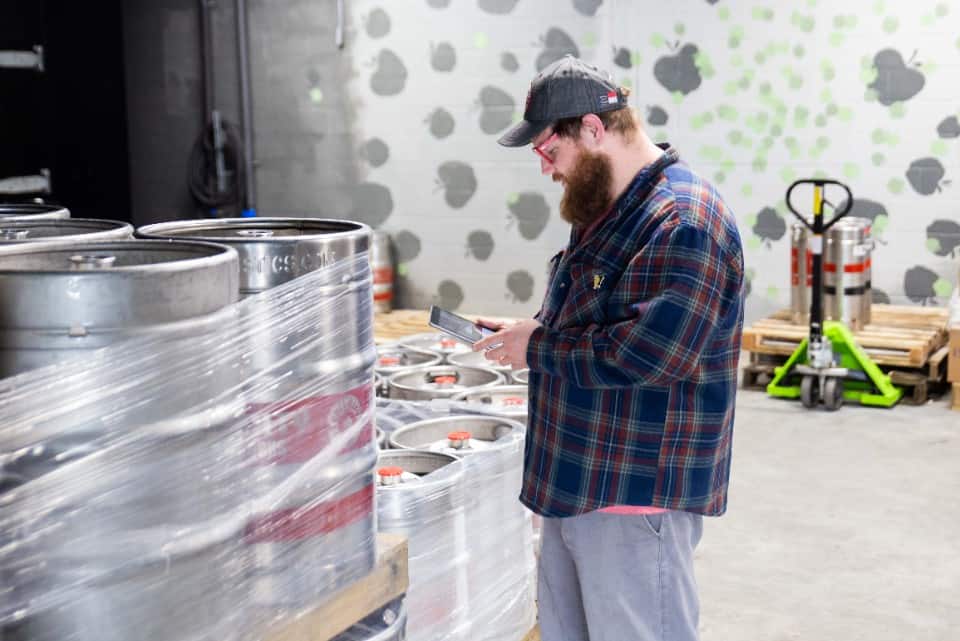 Whether your goals include maintaining current production or radically scaling up, one form of technology that can help take your cidery to the next level is Ekos Cidermaker, the responsive, cloud-based software system. With an innovative platform that's all about efficiency — streamlining and simplifying workflows and production processes — Ekos Cidermaker is basically a secret weapon for both new and established craft cideries, allowing them to grow their businesses and do what they love.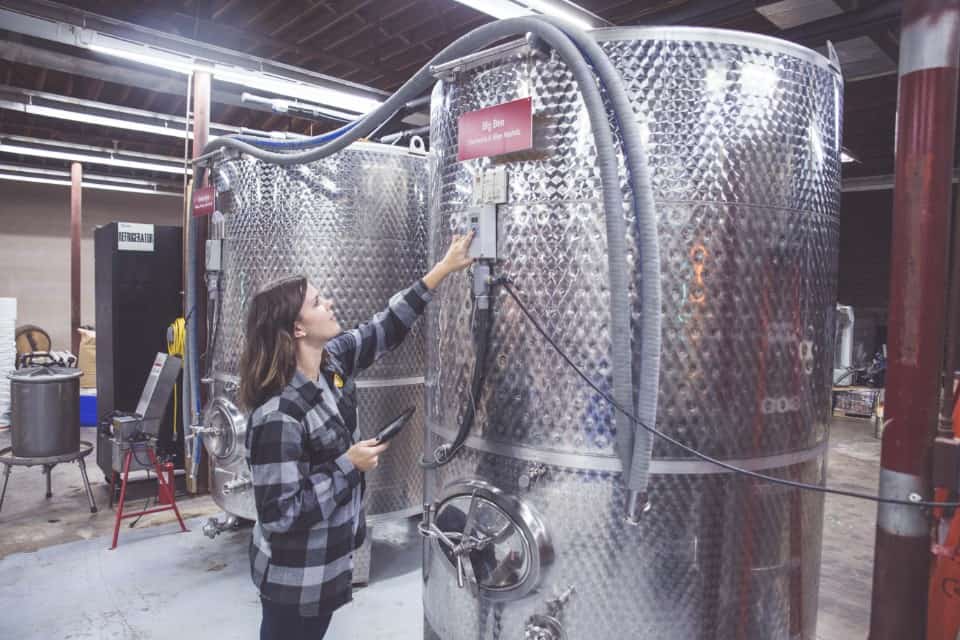 Plus, after a whole host of changes and updates in 2019, Ekos is an even more optimized and intuitive platform. Here are just some of the new features and product enhancements that Ekos recently released: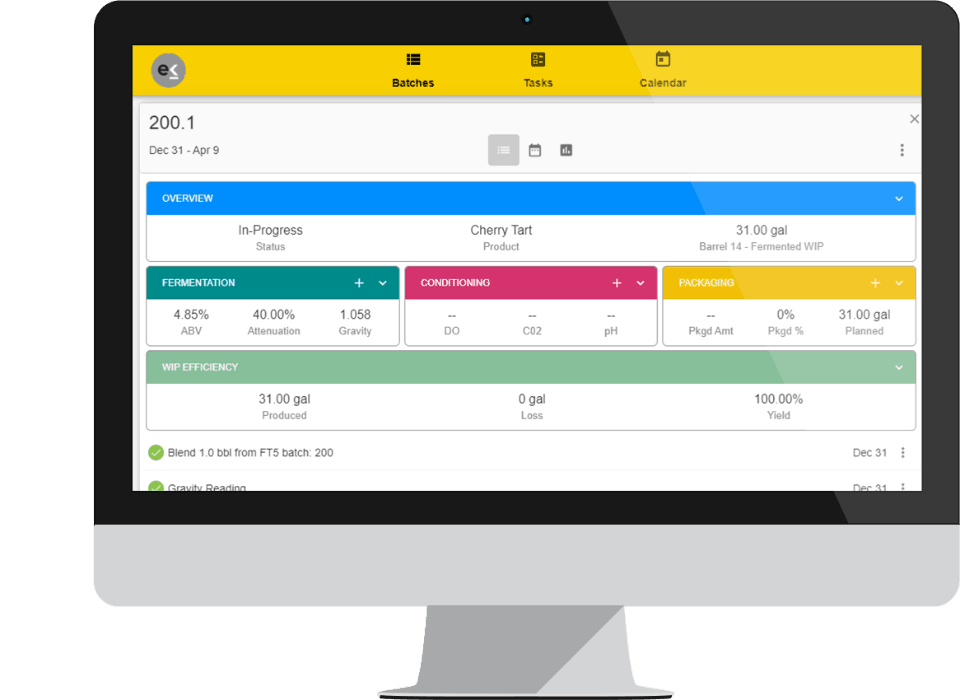 Other updated functions and features include a production landing page containing an all-task view and all-batch calendar; purchasing by bag weight or tote volume using custom units of measure; improved app navigation; and the ability to add multiple sales tax rates on invoices.
Ekos's website offers a lot of insight into the functionality and nuance of the system, but nothing shows off how awesome it is like seeing it in person: If you're headed to CiderCon 2020 in Oakland this year, be sure to catch the session on Friday, January 31, called "How to Get Organized & Make More Cider in 2020." The session will be led by Curt Herzog from Ekos's team, and it will be an invaluable opportunity to meet other startup cideries and learn from the best about how 2020 can be your best business year yet, with Ekos on your side.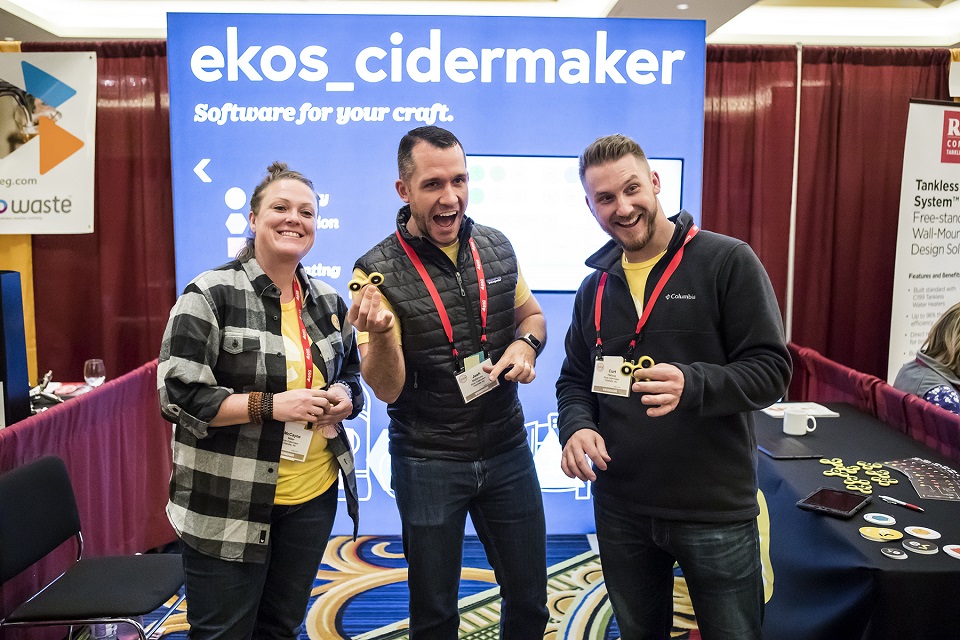 Also, make a point to stop by Ekos's booth at the Trade Show (Booth #103) to chat with its friendly team about your specific needs, and for a demo of Ekos Cidermaker.
Ekos has been a total gamechanger for so many of your colleagues in the biz. Trevor Baker, the general manager and co-owner of Noble Cider in Asheville, North Carolina has been using Ekos for the past three years. He says his company decided to use Ekos to help keep all the components of the busy operation running smoothly. 
"[We use it as] our production software as a way to help us manage inventory and invoicing, documentation for all of our production processes, and as a way to accurately keep track of COGS (cost of goods sold)," Baker says. "Ekos has great customer service and support; they always answer our questions, and they quickly resolve any snags or glitches we experience. We also needed a software platform that would 'talk' to Quickbooks. Ekos can handle it all!"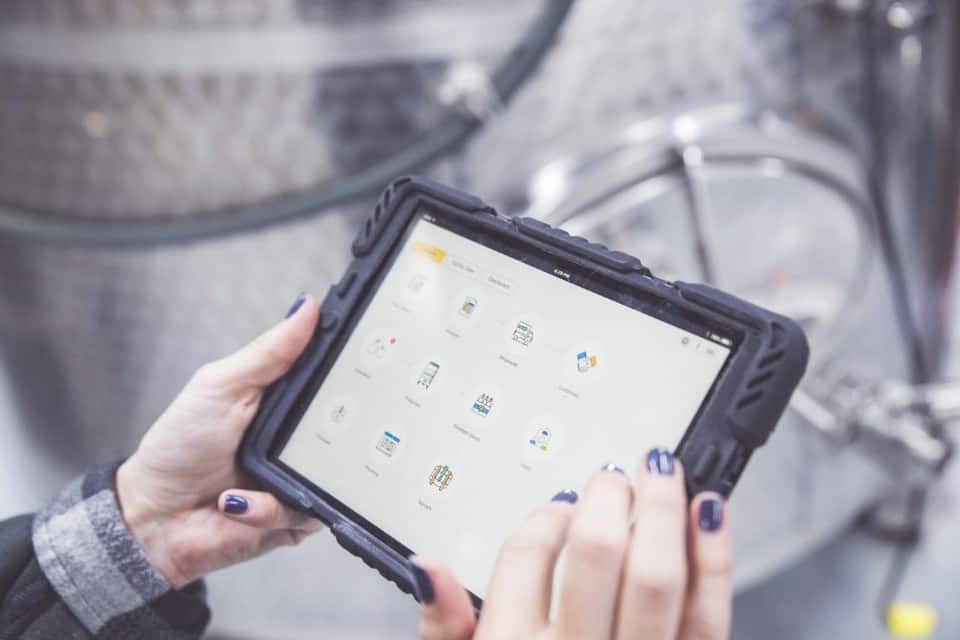 Looking for a deeper dive into all of this? The Ekos booth at the CiderCon 2020 Trade Show is the place for you! As an added bonus, Ekos is offering a 20% discount off the setup fee if you head to Booth #103 at CiderCon, and then sign up for Ekos Cidermaker by February 14.
For more info, explore Ekos's website, and follow along on Facebook and Instagram!