A cider float is one of the most fun, decadent ways to end a meal: just the right amounts of messy, boozy and sweet. Plus, there's no baking required! We find that cider float work best with juicy, fruited ciders, vanilla ice cream and some sort of spirit drizzled on top for an extra touch of pizzazz.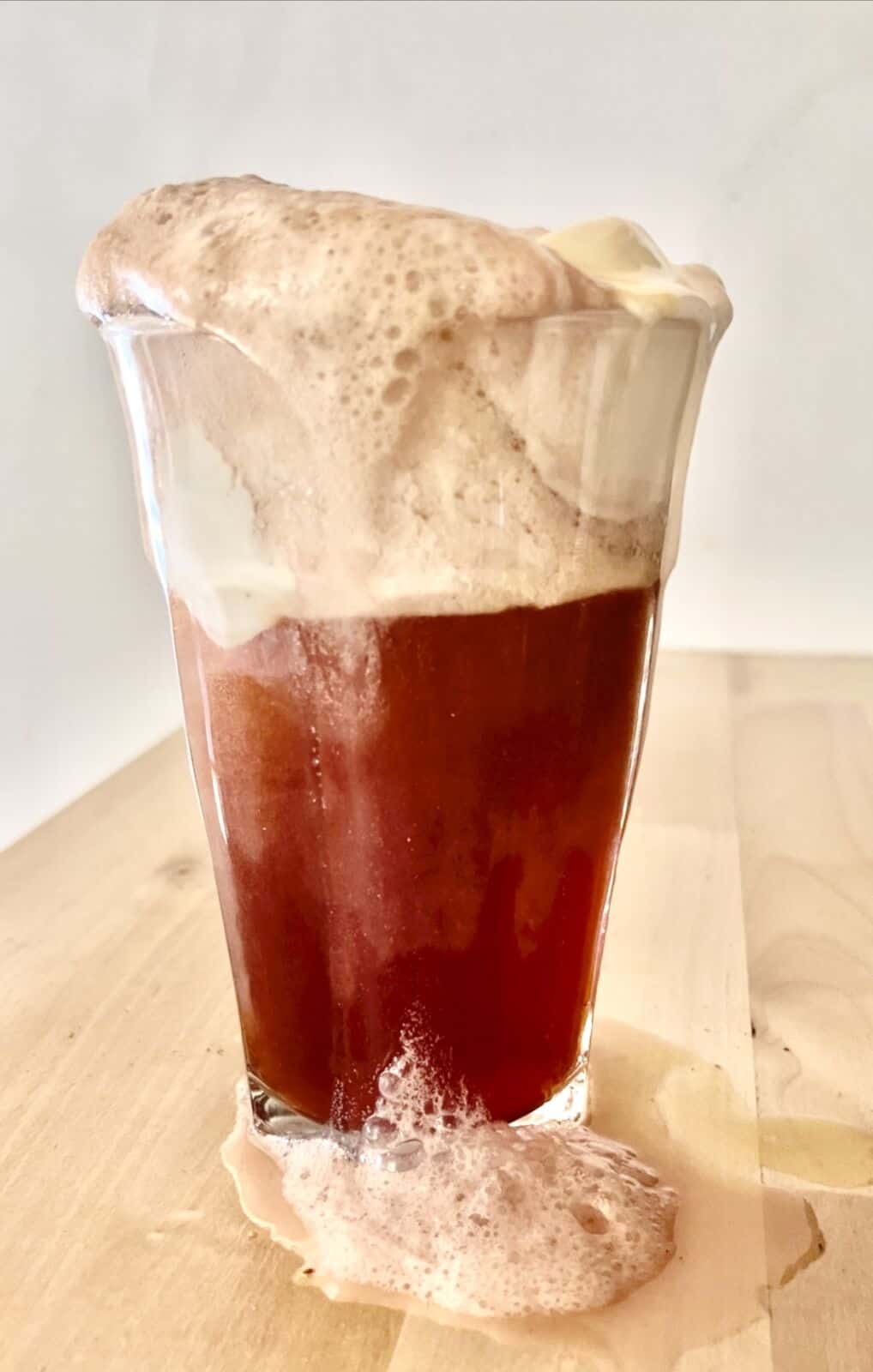 In support of our sponsor, the Northwest Cider Club, we developed this cider float recipe using Western Cider's Fat Robin cider. A brilliant red cider, Fat Robin is infused with Flathead cherries, a famous varietal of cherry that grow around Flathead Lake in northwest Montana. According to Western Cider, "the cool summer nights, long summer days, and glacial soils, combined with the magical 'lake effect' make for cherry varieties with an incomparable sweetness and tang." The cidermakers at Western Cider combined cherries from Fat Robin Orchard and the Flathead Lake Cherry Growers Association on Finley Point with Northwest apples to create this tasty, sessionable cider.
You can find Fat Robin cider in NW Cider Club's Winter Cheer Discover Box, which, as always, is a rad curated selection of craft ciders from around the Pacific Northwest. Order the Elevated and Discover NW Cider Club boxes, or send one to your cider bestie as a gift — order before November 11 for early-December shipping. Purchasing is flexible; you can make a one-time purchase or become a subscriber and receive the cider club boxes four times each year.
Once you've secured your Discover box, make this float for a nice holiday treat (you can also use a different brand of cherry cider — just choose one on the dry side!):
Flathead Cider Float
Ready in: 5 minutes
Makes: 2 cider floats
Ingredients
1 can Western Cider Fat Robin cider
4 scoops dairy or vegan vanilla ice cream, softened
1 ounce amaro (we used Forthave Marseille Amaro), divided
Method
Pour about 6 ounces of the Fat Robin cider into 2 tall glasses.
Gently drop in the scoops of ice cream, 2 in each glass.
Drizzle 0.5 ounce of the amaro over the top of each. Serve with a straw and a spoon.