Behold: the power of internet retail! More and more cideries are now offering their products for sale via online shops, which is great news for cider fans across the country. No longer do you have to wait for a vacation or a cider trade to try brands you've seen online that don't distribute in your state! A few clicks, and your cider selection can be on the way to your doorstep. What a time to be alive!
New to the cider-web-store game is Golden State Cider, a Northern California-based operation with a strong loyalty to West Coast apples. Calling wine country, its home, Golden State draws inspiration from its innovative wine- and beer-making neighbors, with a serious focus on quality and a tightly curated range of modern cider flavors.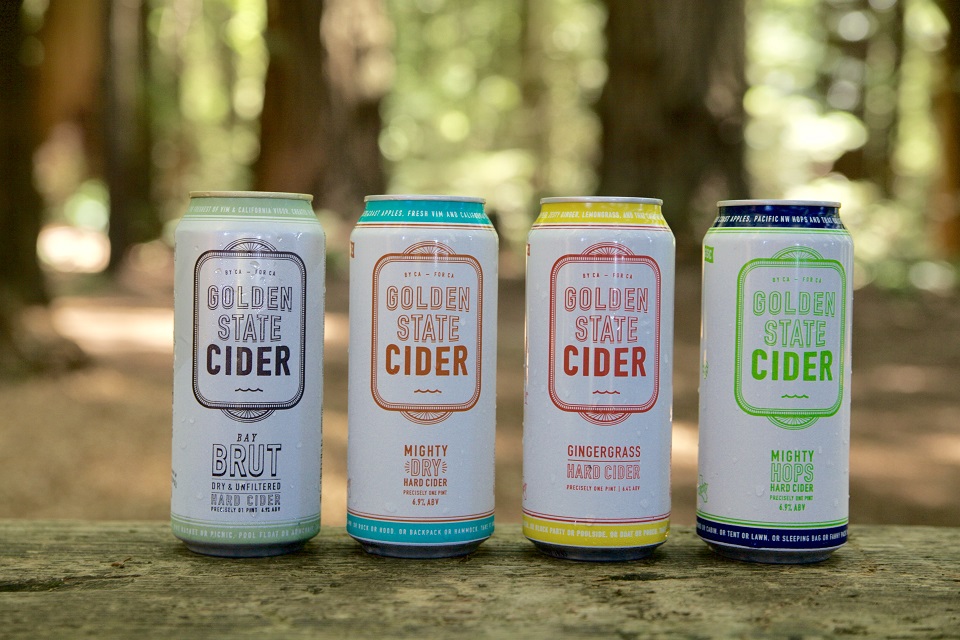 Its online web store, which opened for business on November 7, gives shoppers the opportunity to buy any of its four core flavors: Bay Brut, Mighty Dry, Gingergrass and Mighty Hops, available by the 12- or 24-pack. All orders are shipped out on Mondays. For now, Golden State is able to ship its ciders to these states only: California, Nevada, Colorado, Washington, Oregon, Arizona, New Mexico, Massachusetts, Hawaii, Florida, Arkansas, Washington D.C. and Minnesota.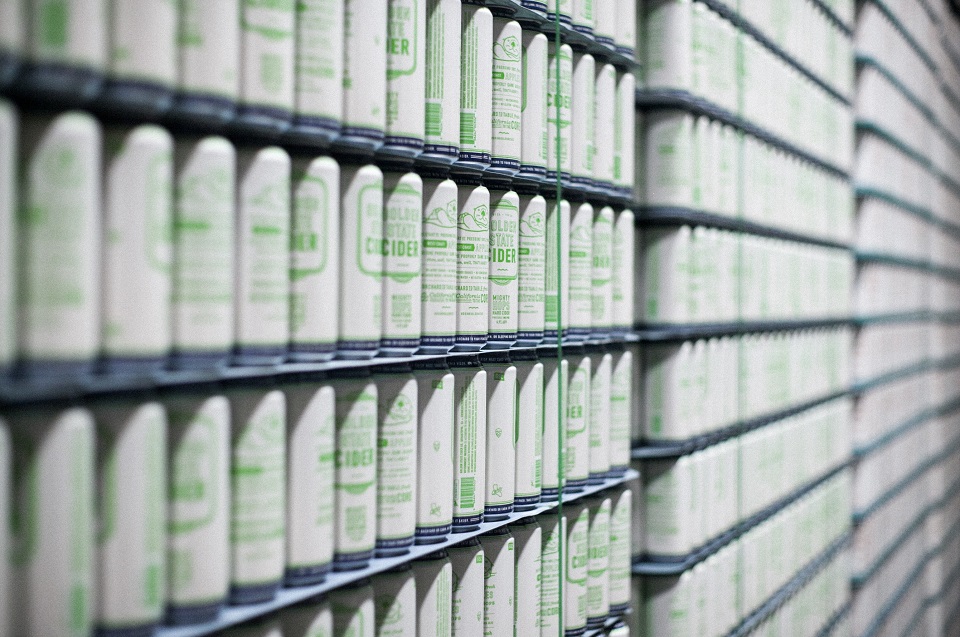 Over the past year, Golden State has seen plenty of growth (65% in 2018), and it is in the midst of an exciting time of change. In addition to the web store's launch, the company has announced a new executive team, including the promotion of its former vice president of sales and marketing, Chris Lacey, to CEO. Lacey is taking over the CEO position from co-founder Hunter Wade, who will now focus on strategic projects.
"I am excited to lead Golden State Cider into its next stage of growth and development," Lacey said. "It's been an amazing year and I am grateful to co-founders Jolie and Hunter for having the faith in me to lead the company. I am committed to GSC's mission to create the highest-quality dry ciders while revitalizing the apple industry in California. With the new leadership team, Golden State Cider is well-positioned to lead the growth of the cider segment."
Other personnel changes include Gary Fleshman, formerly the director of  international sales and marketing at Rogue Ales, coming on as Golden State's director of sales. Natalie Naber, who previously served as Golden State's accounting and human resources manager, has been promoted to director of human resources and accounting.
One more exciting thing to know is that Golden State Cider also plans to open its first tasting room at The Barlow in Sebastopol, California, in the next year. Stay tuned for more info on that exciting project!