Was your New Year's resolution to try your hand at DIY cider making? If so, and you live in the Greater Philadelphia Area, you're very much in luck: Hale & True Cider Co., an urban cidery and taproom that opened in May of 2018 in Philly's Bella Vista neighborhood, is offering its first-ever cider-making course, which starts on Tuesday, January 29th!
Hale & True's founders and owners Kerry and Risa McKenzie are ready to share with fellow cider lovers all they've learned over the past six years of being both home and professional cider makers. The three-session course (which will take place over the course of five weeks) will start with the basics, and the following weeks will cover the cider-making process from start to finish.
"We decided to start the course because it's something I would have loved to do back when we first started making cider," said Kerry McKenzie. "After speaking to guests in the taproom and seeing their enthusiasm for cider and the process, we knew we had to make it happen. Whether someone knows a lot or a little about cider making, the classes should be really fun and educational."
Everyone who signs up for the course will start with fresh, local juice and end with their own finished bottles of cider to take home. Hale & True will provide all the necessary ingredients, supplies, instruction and education needed to make, bottle and take home one gallon of cider (that's about six 22-ounce bottles). Registration is $175 per person.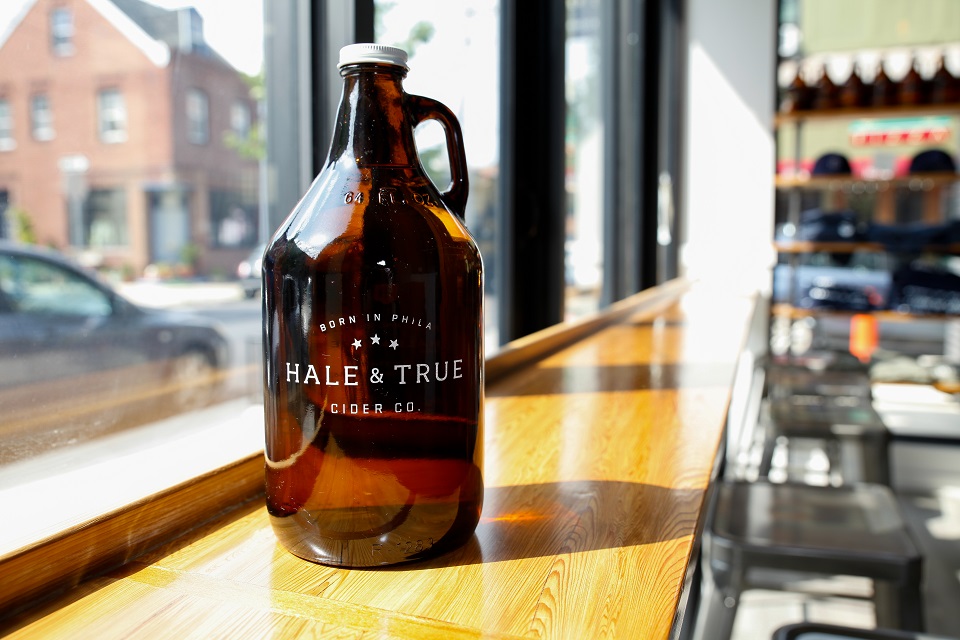 Each session, which will meet at Hale & True's lovely taproom, will cover a different element of the process, with plenty of hands-on opportunities. Here's a breakdown of each week's focus:
Tuesday, January 29, 6:30 to 8:30 p.m.: Session 1: Getting Fresh Pressed Juice & Pitching Yeast: Discussing local apples, measuring sugar density of fresh juice, pitching yeast, sampling different styles of cider
Tuesday, February 12, 6:30 to 8:30 p.m.: Session 2: Racking & Clearing Cider: Moving the cider into a fresh container to continue to clear and condition a few weeks, more cider sampling and discussion
Tuesday, February 26, 6:30 to 8:30 p.m.: Session 3: Bottling Cider & Naturally Carbonating: Blending finished cider with priming sugar and yeast, bottling and capping, finishing with cider sipping and resource sharing.
The class has limited space and is sure to fill up quickly. For more info, or to register, see here. Hale & True's cider making course is open to people ages 21 and over.
Find Hale & True at 613 S. 7th St. in Philadelphia, PA; phone: (267) 639-4334.