It's a proven fact: When cider makers and brewers put their heads together, some serious magic can happen (remember this bonkers-good, hopped cider from Shacksbury and Modern Times?). The cider and beer worlds don't have to be passively separate entities, or rumbling factions, like the Sharks and the Jets. Instead of rivalry, they can hang out, mix and mingle and see what happens when they combine their ideas and expertise.
One such collaboration that's caught our eye is Pitch, a new milkshake cider from Kurant Cider in Philadelphia and Free Will Brewing in Perkasie, PA.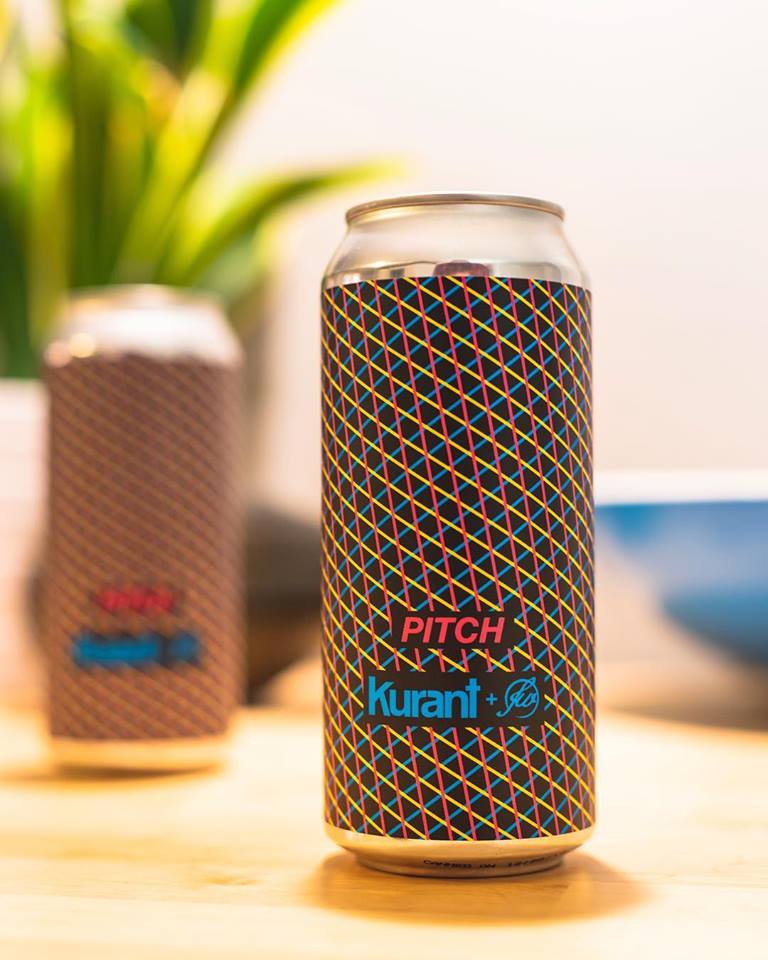 This limited-edition cider collabo smacks of summer with the addition of blackberries to the juice from local apples. Then — you can thank the Free Will folks for this — the cider is hopped with Calypso (Yakima Valley-bred with crisp, fruity aromas and notes of apple, pear and stone fruit) and Mosaic (super-fruity with aromas of fresh pine, mango, blueberry and citrus). Then, to get that thick, cloudy, milkshake-y texture, the duo added lactose milk sugar and vanilla.
Kurant's owner/founder Joe Getz says that the collaboration was a natural one, since Kurant's ciders, like Bees, Earth and its core seasonal offerings, are produced at Free Will's brewery.
"Obviously being in such close proximity we're always brainstorming ideas with each other," says Getz. "I had been messing around with some small batch milkshake style ciders all summer at our Fishtown location and the Free Will crew really wanted to do one with us as a collaboration."
Getz says that after trying some of Graft's seasonal lactose ciders, he became inspired to try to create something similar.
"In the beer world all the 'beer nerds' go crazy and line up for the latest and greatest milkshake double dry hopped fruit bomb explosion, and I wanted to see if we could potentially draw some of the most hardcore beer fans into the cider world," he notes. "A lot of beer hobbyists don't really give cider a fair shake so we're always trying to lure them in with free candy."
For the ingredients, Getz worked directly with John Stemler at Free Will. Getz wanted to use a dark fruit for a base, so they went with blackberry, and then Stemler developed the dry hopping regiment
"The hop character in Pitch is honestly like nothing I've ever experienced in a hopped cider," Getz says. "The lactose and vanilla additions round out the milkshake style as staple ingredients. It's one of the most fun ciders I've been a part of and I think it might be the start of something really awesome."
Pitch is only available at Kurant's taproom in Philly's Fishtown neighborhood. Four-packs will go on sale starting on Saturday, December 29, at noon. If you live in the area, or have a friend who does, hustle on over there to grab yours before they're gone!
Find Kurant Cider at 436 E. Girard Ave. in Philadelphia; phone: (267) 928-3620.