A few years back, we published an article asking: Why aren't there more non-alcoholic ciders? We didn't pose the question because there were none on the market; just far fewer than the n/a beers and zero-proof spirits that were all of the sudden flooding the beverage market. Through our research and conversations with cidermakers, we learned that there are a number of challenges, both in terms of production and costs (check out the feature to learn more).
However, in the time since then and now, we're thrilled to see more and more non-alcoholic ciders hitting the shelves. These are not the sticky-sweet apple ciders found at fall festivals, but bright, sparkling, lively craft ciders that can go toe-to-toe with their higher-ABV counterparts.
Here are six new (or newish) non-alcoholic ciders that we've come across — seek them out the next time you're laying off the booze, or when you want to provide fun options for sober friends!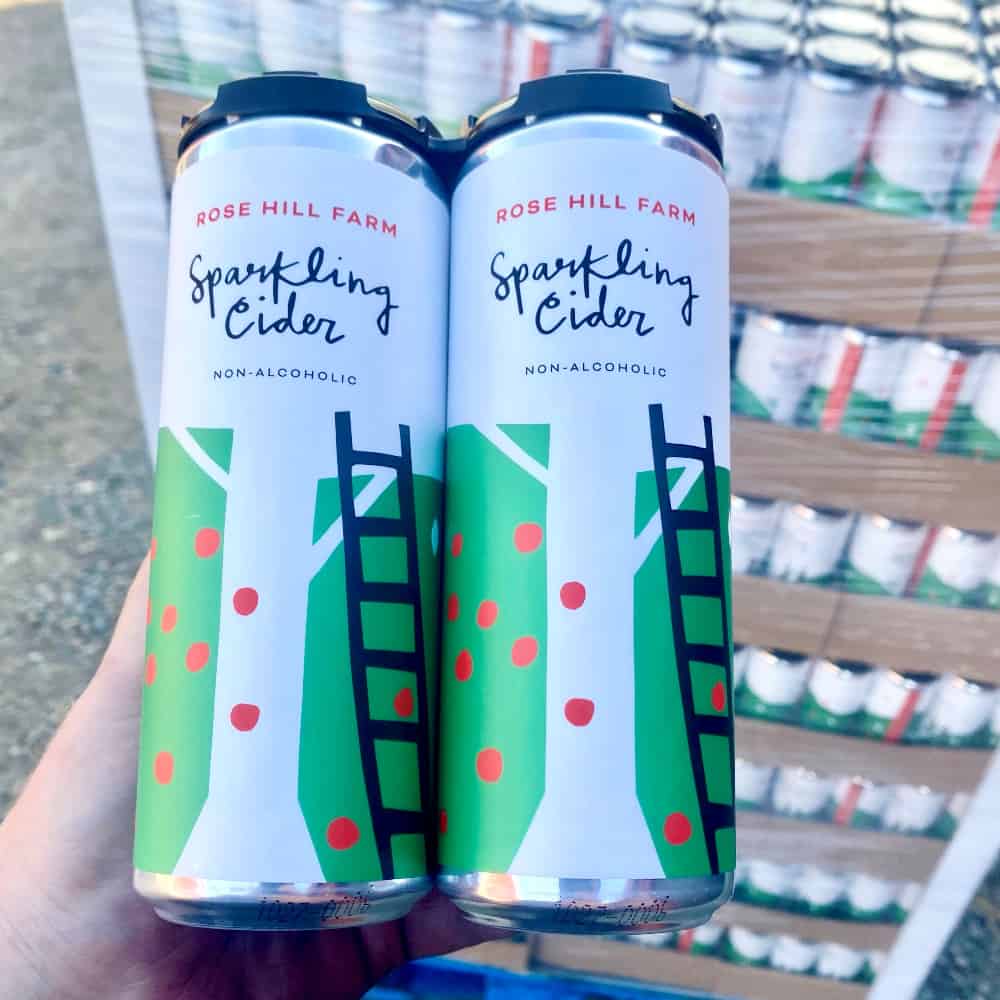 This is the first non-alcoholic offering from Rose Hill Ferments, an upstate NY-based low-intervention cider and winemaker, operating on the grounds of a beautiful u-pick farm. These cute cans were launched in December of 2022, and are available at Rose Hill's lovely tasting room in a converted barn, as well as at select retailers in the Hudson Valley. Crack a can open to find a premium blend features Northern Spy, Golden Russet, Empire, Shizuka, Golden Delicious and Jonagold variety apples, all hand-picked by the Rose Hill team at peak ripeness. These ciders are shelf-stable, so it can't hurt to keep a few extra on hand!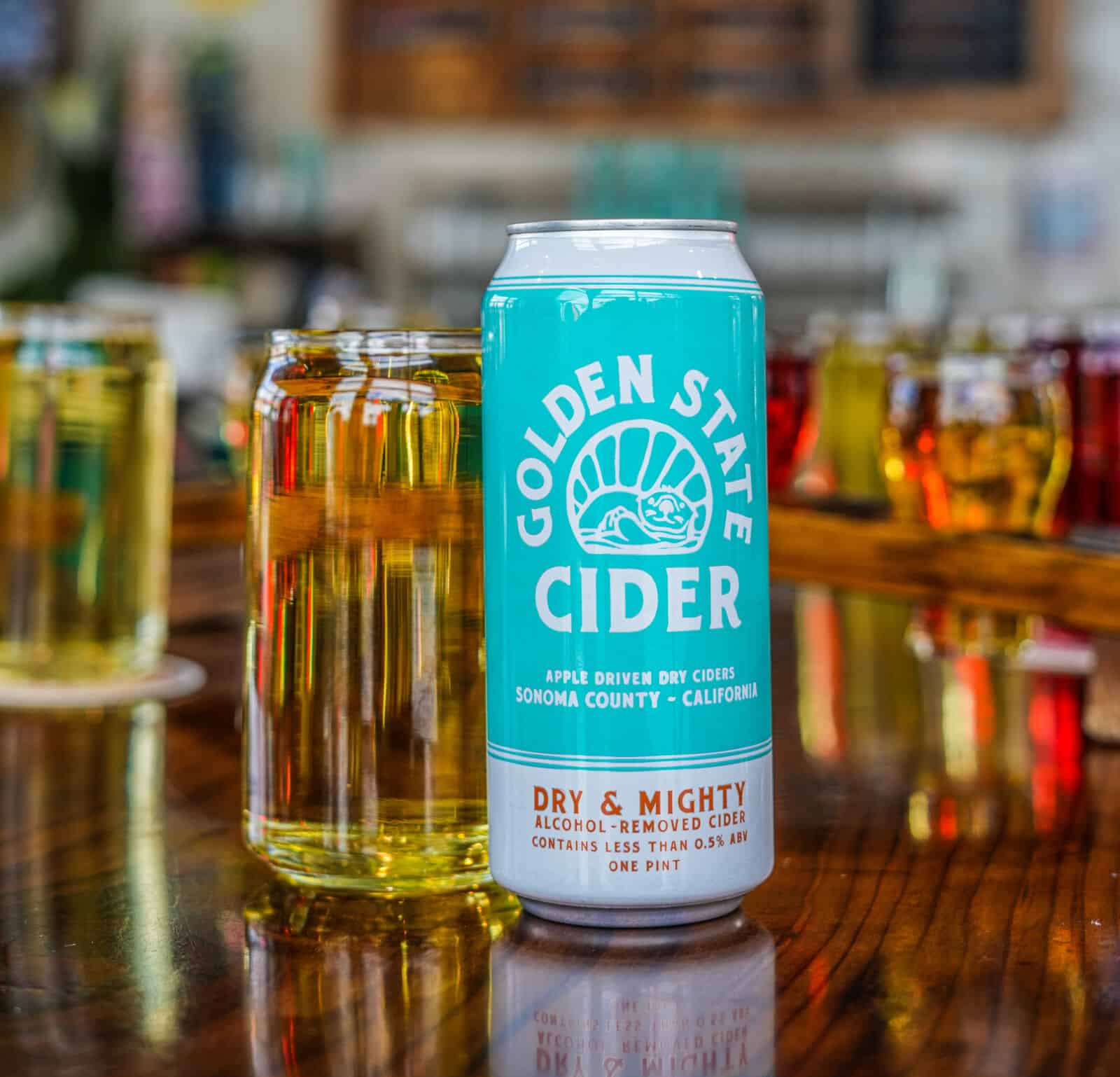 Dry & Mighty from Golden State Cider uses a production tactic that's more akin to n/a beers: It's a fully fermented cider with the alcohol removed. It's made just like the brand's flagship Mighty Dry, with 100% fresh-pressed West Coast apples and champagne yeast, which then undergo a gentle de-alcoholization process​. This means each tall can boasts all of the bright, crisp flavors as Golden State's hard cider, with less than 0.5% ABV. Shop online.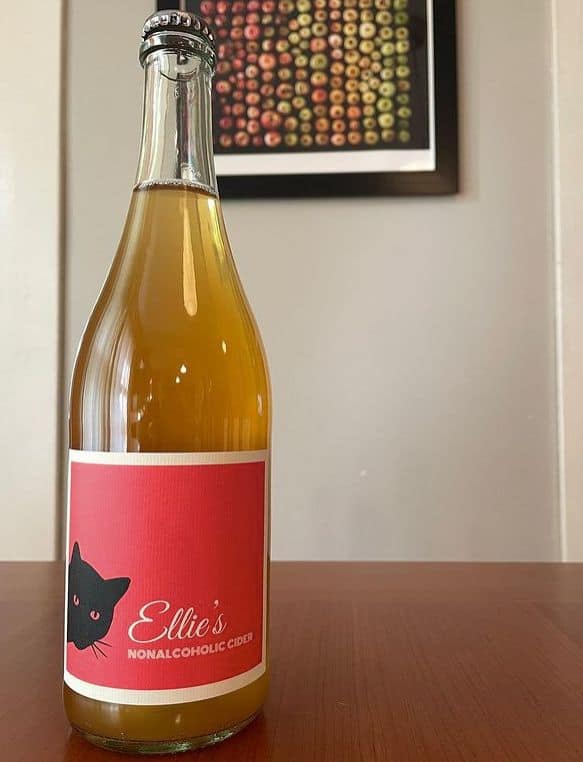 Tilted Shed Ciderworks makes not one, but two, non-alcoholic ciders: Ellie's Non-Alcoholic Cider and Ellie's Non-Alcoholic Cider #2. These ciders, where the alcohol is removed with state-of-the-art spinning cone vacuum distillation, have a personal story behind them. Tilted Shed created these products in response to co-owner Ellen Cavalli's breast cancer diagnosis, which caused her to significantly cut back on alcohol. Struggling to find n/a products that she loved, she decided to just make some herself! Because of the processing of these ciders, both of them are redolent of vivid aromas and flavors; Ellie's (made with Sonoma County dry-farmed organic Gravenstein apples and Wickson crab apples), pops with notes of golden apple and clementine, and Ellie's #2 (a wild ferment, made with local organic dry-farmed Jonathan apples, then blended with fresh-pressed Gala and Honeycrisp) is juicy, apple-forward and crushable. Shop here.
Perhaps you're already aware of Nashi Orchard's gorgeous perries and ciders made with pristine Washington State Asian and European pears and heirloom apples. They've brought this same artistry and attention to detail to a new non-alcoholic sparkling perry made with Korean Giant pears. We're talking 100% juice, with no sugar added, for a light, elegant, crisp flavor. Shop online.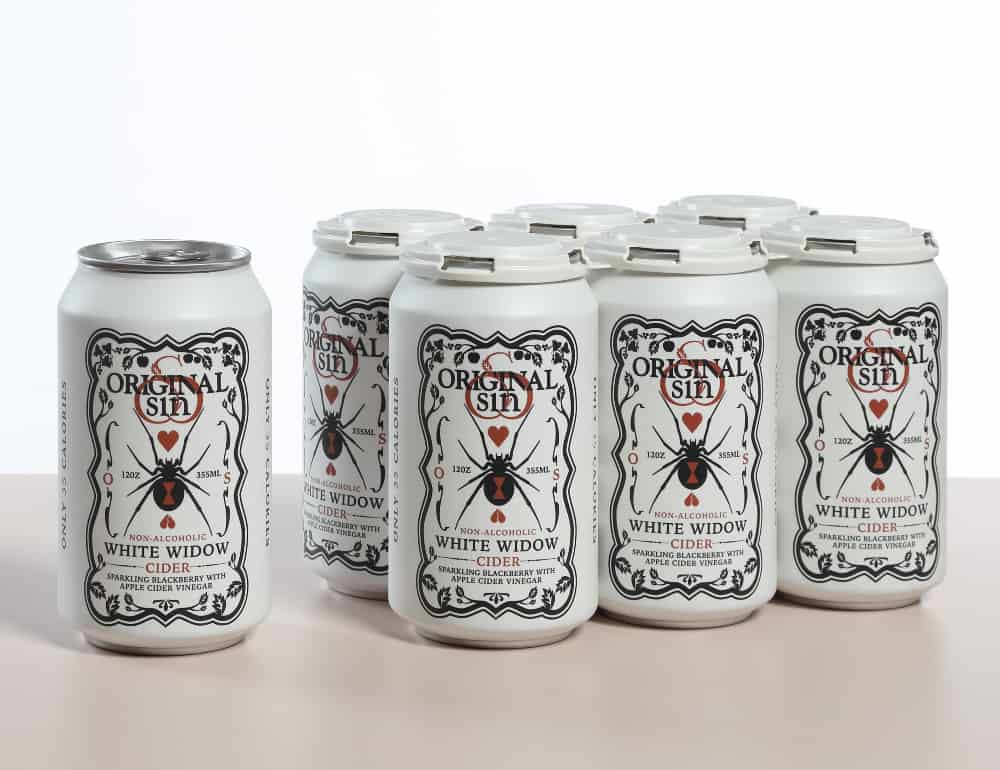 Original Sin, which has been a player in the cider industry for a long time (since 1996, in fact!), recently released its first n/a cider, White Widow, a zero-proof counterpart to its Black Widow cider. This sweet-tart sipper is a low-calorie blackberry cider made with 25% fruit juice, monk fruit (as a natural sweetener), and apple cider vinegar. Shop online.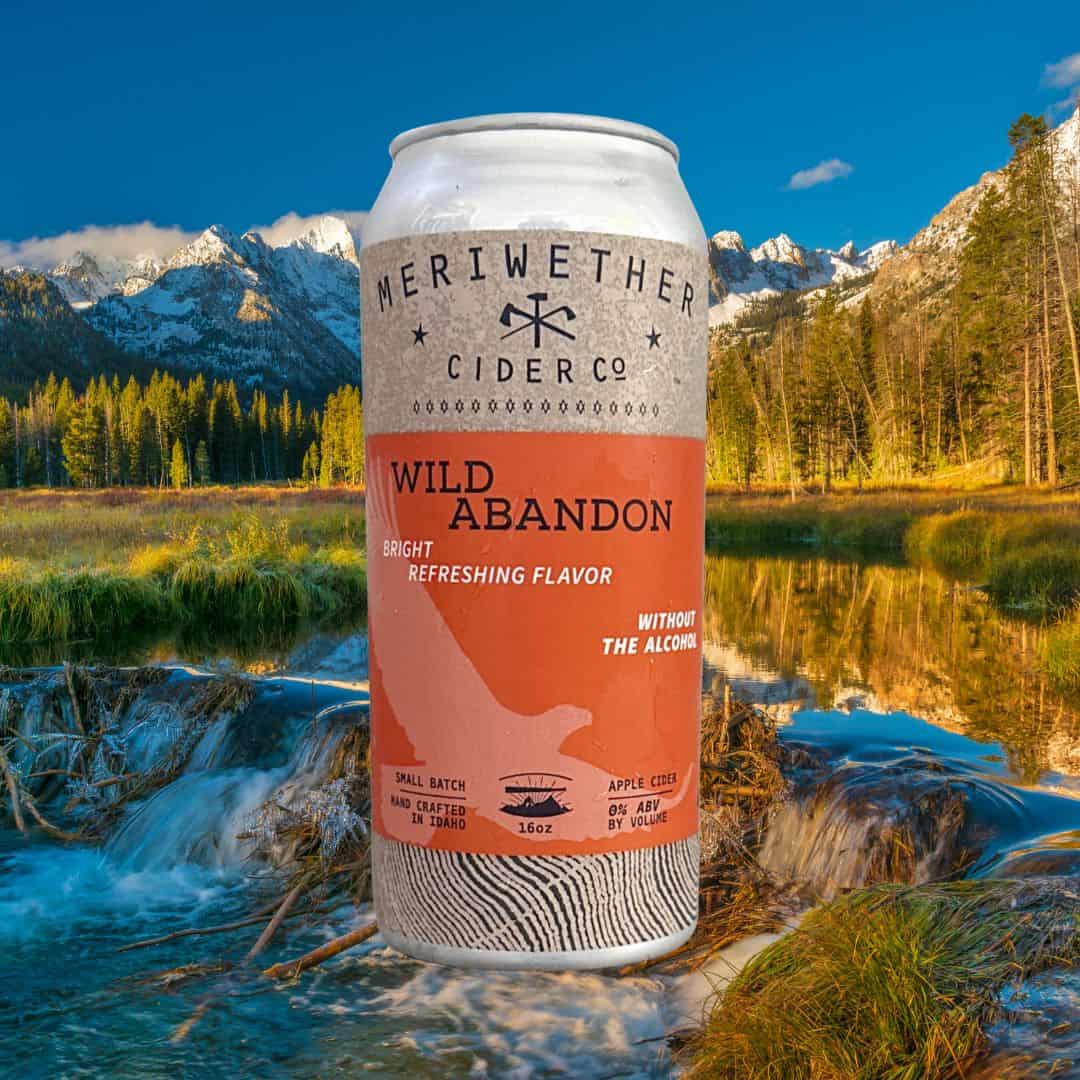 Boise, Idaho-based Meriwether Cider also launched its first non-alcoholic beverage, dubbed Wild Abandon. This spritzer-inspired 0% ABV beaut is made with fresh-pressed Northwest apples, hibiscus, rose hip, juniper, gentian root and lime. It's basically a cider-based mocktail in a can! And, of course, it's made with the same craft and expertise as the brand's hard ciders. Shop online.
What other craft cider brands are getting into the non-alcoholic cider zone? Let us know!