Have you noticed how not drinking is trending? Maybe it's the influence of so-called Instagram wellness, or just the fact that brands are coming out with such beautiful, carefully crafted zero-proof products that it's actually an appealing option.
Over the past few years, we've seen the rise of mocktail culture, the launch of 0% ABV "sprits" like gin, tequila, whiskey, and non-alcoholic amaro- and aperitifs, often made with adaptogens and botanicals. There are tons of cool new n/a craft beers out there, too, in a wide range of styles, that are definitely not your grandpa's O'Doul's. (Need proof? See this story in the Feb. 2021 issue of Bon Appetit magazine.)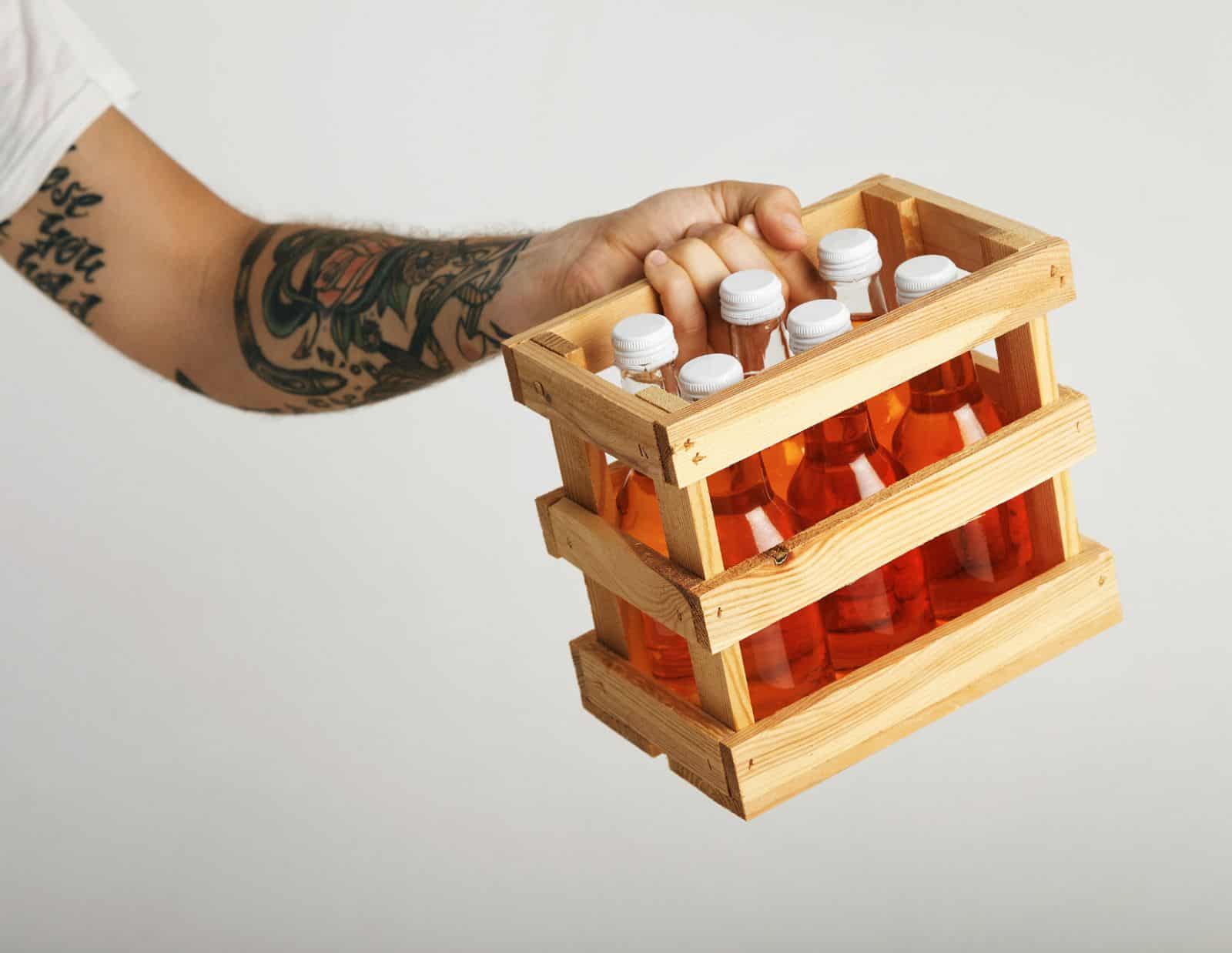 And you know what? We're here for it! Even though Cider Culture is dedicated to hard cider, we think it's important that people can navigate their relationships with alcohol, establish healthy habits and patterns, and feel empowered to make choices that feel right for their own bodies.
Whether someone has sworn off booze for good or just wants to take it easy on weeknights, it's great that there are other beverages out there that feel like a special treat. The sacred social ritual of drinking doesn't have to include alcohol, and we love that there are more and more bevs out there that look and taste great, and that are totally worthy of cheers-ing.
But why aren't there more non-alcoholic craft ciders among them? We're not talking about Martinelli's. We've looked around pretty extensively and just can't seem to find many options from our industry, or at least ones that are distributed widely. What's up with that?
Well, it turns out, there are a number of factors, and it certainly isn't that the craft cider industry is out of touch with this trend. There are actually unique barriers standing in the way, which we learned about in a conversation with Kirstin Westby, the sales director at Milk & Honey Ciders in St. Joseph, Minnesota. She said that after seeing n/a culture growing in Minneapolis and St. Paul (about an hour away from the cidery), with events like seated dinners with full non-alcoholic beverage pairings, Milk & Honey decided to develop a sparkling single varietal unfiltered Winesap juice to serve at its taproom.
"It's like everything you want Martinelli's to be," she says.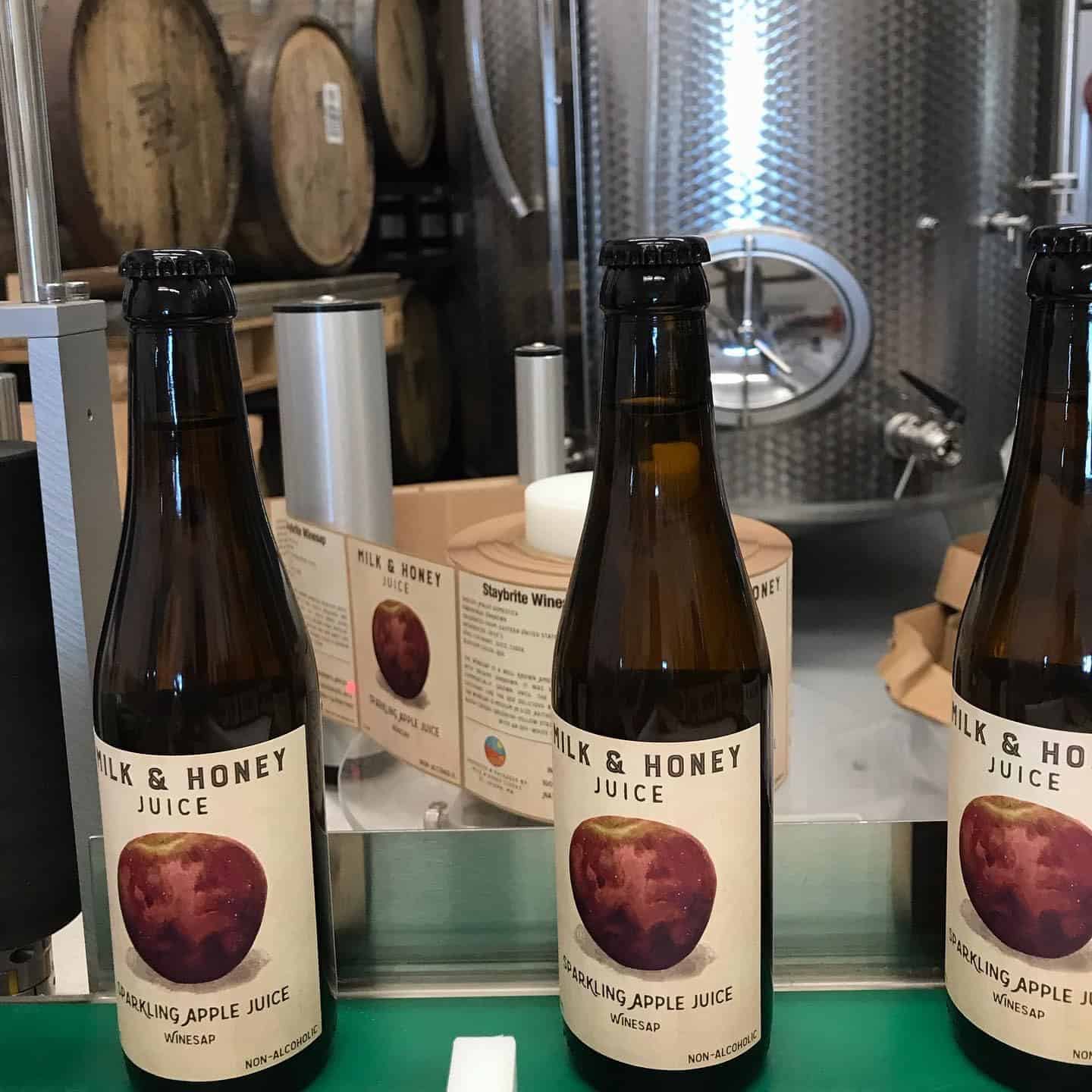 The juice was served in the taproom, from April through October last year, to great success. "We had a huge interest in our Winesap juice, and not just for kids," Westby notes. "For people who just don't drink for any reason, they can actively participate with people who are drinking and don't feel singled out."
Encouraged by this response, Milk & Honey looked into distributing this product, and that's where the roadblocks reared their heads, which mostly revolved around licensing in Minnesota. It turns out that for a cidery to distribute a non-alcoholic beverage, there are two avenues to pursue. One is to go the route of a "non-alcoholic" cider, akin to a n/a beer. According to the law, to buy or order these products, people still have to be 21 years or older. Milk & Honey would need to also convince its sales partners and distributors that a non-alcoholic cider, which would be comparable to hard cider prices, is worth the shelf space.
The other route is to label it as juice, which then makes it a food product, a category that is way more regulated than hard cider.
"Most cider fruit is harvested from the ground, but if it's a food product you have to harvest it off the tree," Westby explains. "So you're looking at even just harvesting fruit in a totally different way. Plus, there's the sales side. Like, could we be in the local co-op? I don't know how to sell to those people!"
Then, there is the issue of the fruit. Milk & Honey, like many cideries, grows some of its own fruit and also purchases cider fruit from all over the country, from Washington to New England.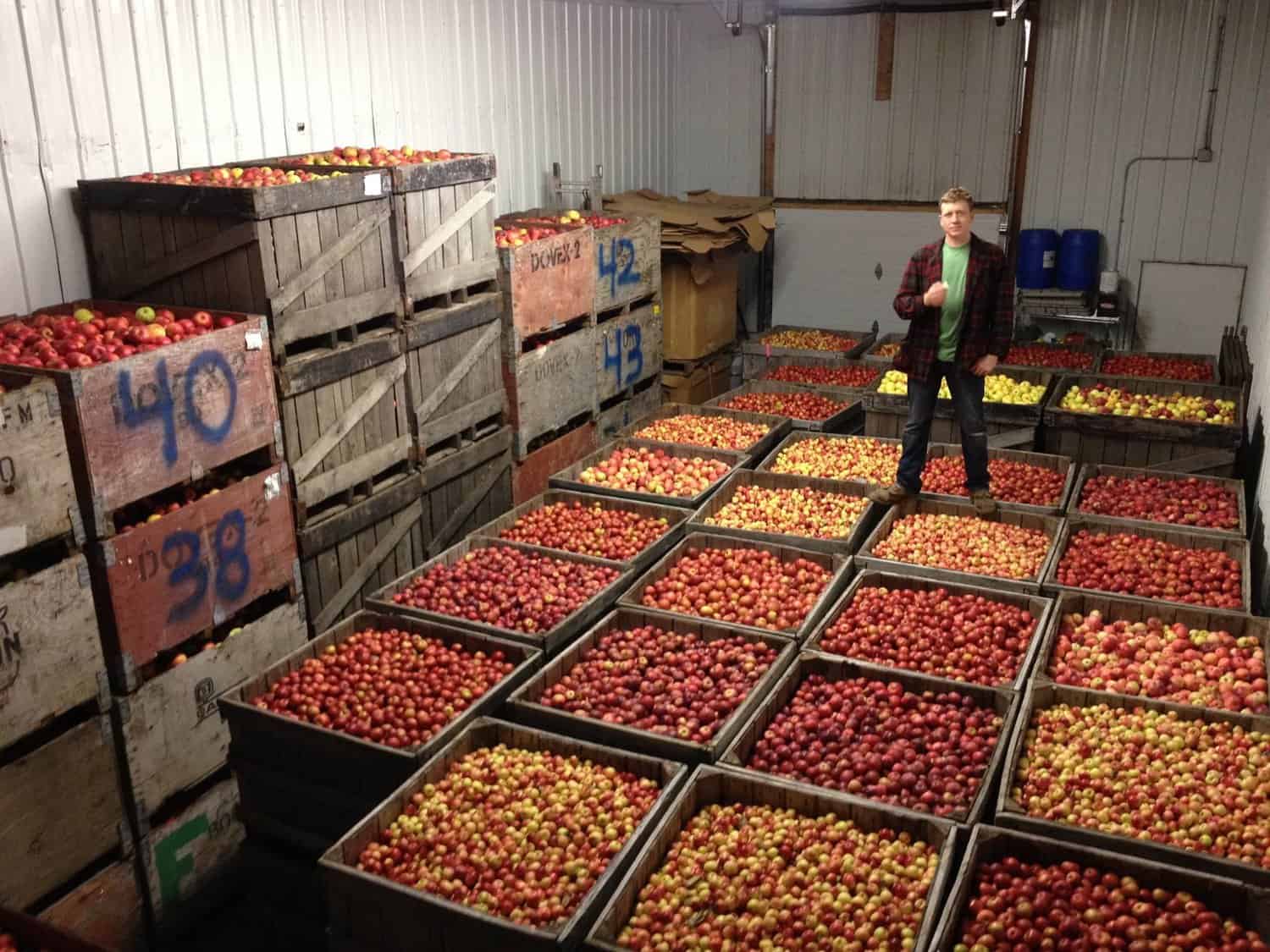 "That fruit is really valuable," Westby says. "It brings up another question: if we want to make a really high-quality product, and are these apples better served fermented, and is that more profitable? Or, do we risk-taking this high-quality fruit to making juice that will be at a premium, and will people pay for that?"
This year, Milk & Honey is pressing more Winesap juice and anticipates having it ready for sale out of the taproom this spring. It's making a double-batch and hopes to be able to serve the product year-round.
But all of this amounts to complicated questions related to sourcing, production and licensing, which help to illuminate why n/a craft cider isn't something you see on many shelves. But that isn't to say that there aren't any out there. In our research, we have found a few awesome craft 0% ABV ciders, and we imagine (and hope!) that more will start to debut over the next few years.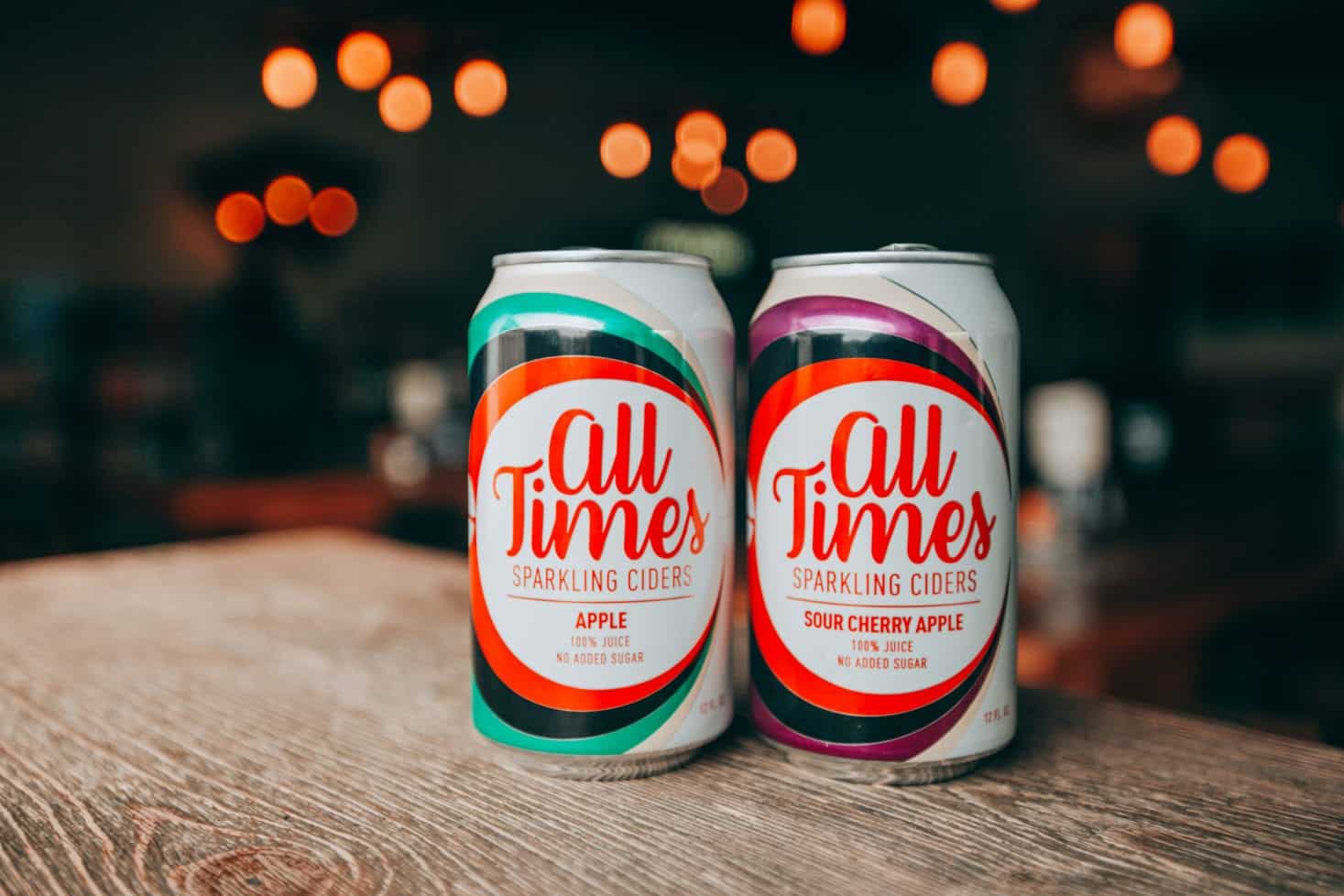 Citizen Cider All Times is a non-alcoholic sister brand to the popular Citizen Cider, based in Burlington, Vermont. These cheerful canned sparkling ciders, which look a lot like craft cider, are 100% juice, made from locally sourced, high-quality Northern Spy, Ida Red, Rome, Monroe, Mac, and Empire apples. The fruit is sourced directly from farmers and is never from concentrate. All Times comes in two flavors: apple and sour cherry. Shop online.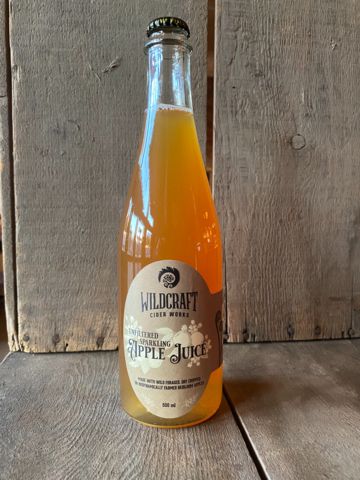 Wildcraft Cider Works in Eugene, Oregon, makes two n/a products that look truly delicious: unfiltered sparkling apple juice, and Free Creature, an apple tonic with CBD and lemon. Like all of this natural cidery's products, the fruit is biodynamically grown and naturally fermented with zero additions. Shop for both online.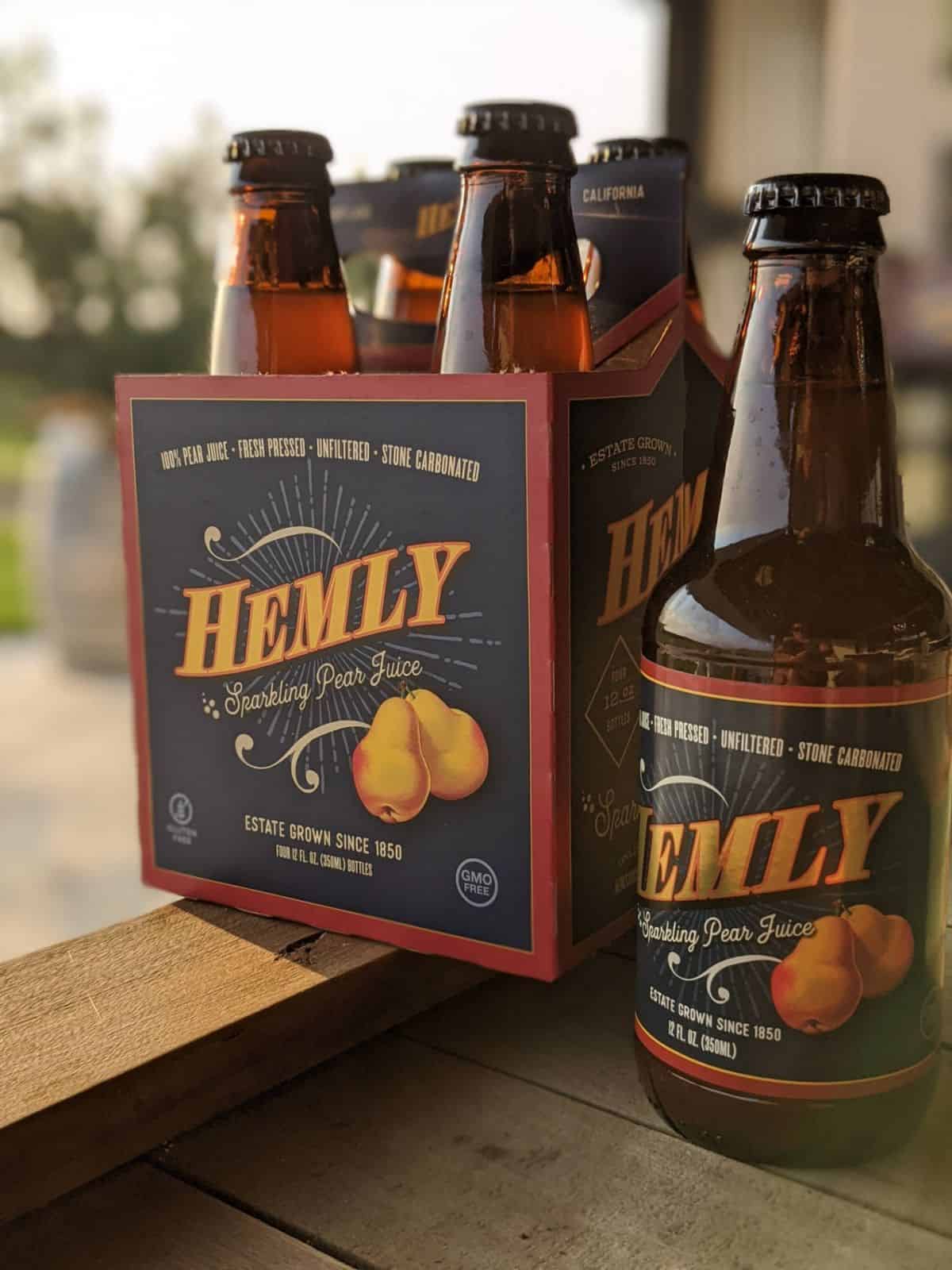 In Courtland, California, Hemly Cider (an all-pear cidery) makes a delightful unfiltered Sparkling Pear Juice, which is made from nothing but fresh-pressed Bartlett pear juice, straight from the orchard. Shop online.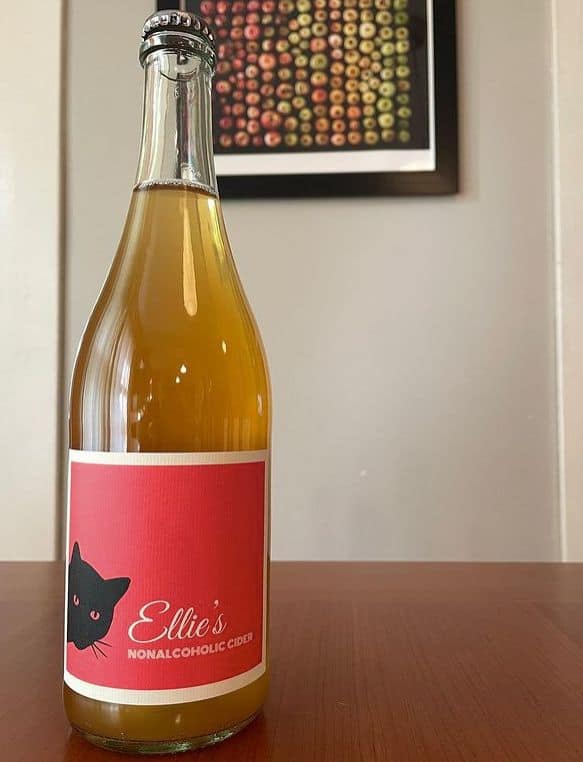 Tilted Shed Ciderworks recently released Ellie's Non-Alcoholic Cider is a passion project made in response to co-owner Ellen Cavalli's breast cancer diagnosis. Because her her health issues, she had to significantly cut back on alcohol and, because of the lack of good quality n/a ciders on the market, decided to make one herself! Thanks to state-of-the-art spinning cone vacuum distillation, the alcohol has been gently removes, with the aromatics and flavors left intact. This sparkling cider is made from Sonoma County dry-farmed organic Gravenstein apples and Wickson crab apples, and is bright and full bodied, with notes of golden apple and clementine. Shop here.
On the international front, Spirit Tree Cider (Ontario, Canada) offers a refreshing, lightly carbonated sparkling cider, pressed on site from a custom blend of tree-ripened 100% Ontario cider apple varieties. Flavors include apple, cranberry apple and pear. Hawke's Designated Cider Buckle Up is a 0.5% ABV (about the same as kombucha) fermented cider made from East County apples which are pressed in this London-based cidery. In France, find La Flibuste, made from cider apple juice as a refreshing hard cider alternative, and Jus de Pomme Pétillant, a non-alcoholic sparkling apple juice from the legendary Domaine Dupont in Normandy (you can buy it online at ANXO Cider's webshop!).
Okay, now it's your turn: What n/a craft ciders have you seen out there? Any rad ones that your local cidery offers, but isn't available in the wider world? Would you spend booze $$ on a non-alcoholic treat? Let us know!
Winesap juice and apple storage photo: Milk & Honey Ciders
All Times photo: Citizen Cider
Wildcraft sparkling juice photo: Wildcraft Cider Works
Sparkling pear juice photo: Hemly Cider