Update: Due to COVID logistics concerns, the new date for the New York International Cider Competition is March 5, 2022. The updated deadline for submissions is March 3, 2022.
Attention commercial cideries: The New York International Cider Competition is open for entries! This year marks the 4th annual installment of this competition, and if you haven't ever submitted your ciders, this is your year. This year's competition will be held on February 20, 2022 in New York City, and submissions are rolling in.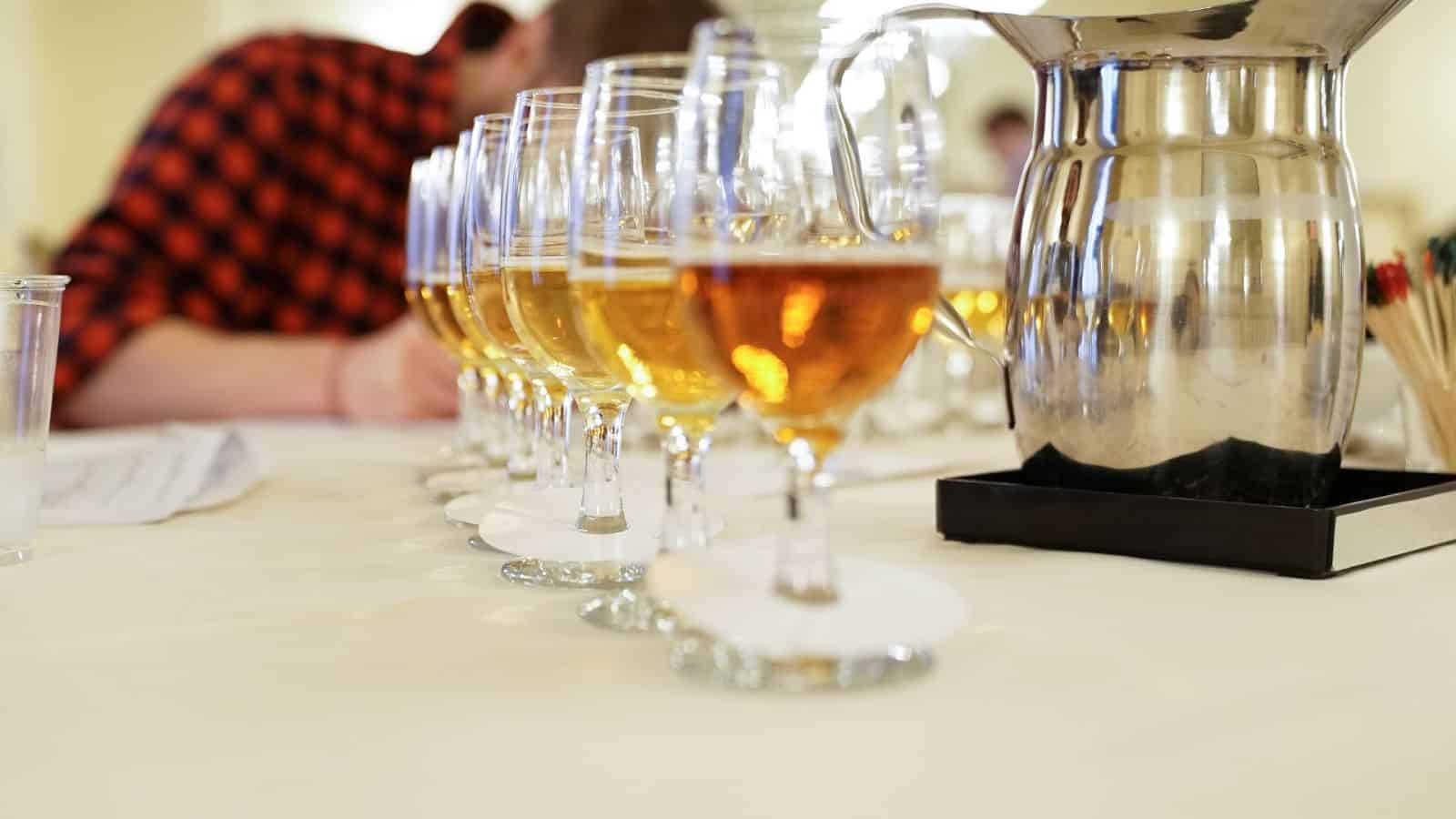 We all know there are umpteen cider competitions out there, but they are not all created equal. There are a lot of great reasons why the NY International Cider Competition is a cut above so many of the others. But before we hammer all of that out, here's a little background on how and why this competition got started:
Adam Levy is the brains behind The Alcohol Professor, a digital publication devoted to all things delicious and boozy (see also: The Cheese Professor). Think of this website as a virtual "homeroom" where you can learn about wine, spirits, beer and cider, with great articles covering a range of topics, from cider made with gold rush apples to vegetable-infused cocktails.
Levy also is the founder of the International Beverage Competitions, an annual wine, beer, and spirits competition series that's been around for over a decade, with offshoots in New York City, Germany, Australia and Hong Kong. Levy, who works in tech in his 9-to-5 life, entered the beverage world as a self-proclaimed "craft beer and whiskey freak." Way back when, he came across am article in a trade magazine that said that 85% of competitors who submit to beer and other recognized international competitions receive a medal. 
"I was like, 'What?!' That's like third-grade soccer!'" he remembers. "I thought these competitions were prestigious, and you're telling me if your check clears, you get a medal?" 
Levy started talking to buyers he knew across the alcohol industries and decided to start his own competition that broke away from the rules and limitations of conventional beverage competitions. He started with spirits and beer in 2011, added wine in 2012, and then added a specific cider competition in 2019 (previously, cider had been part of the beer competition).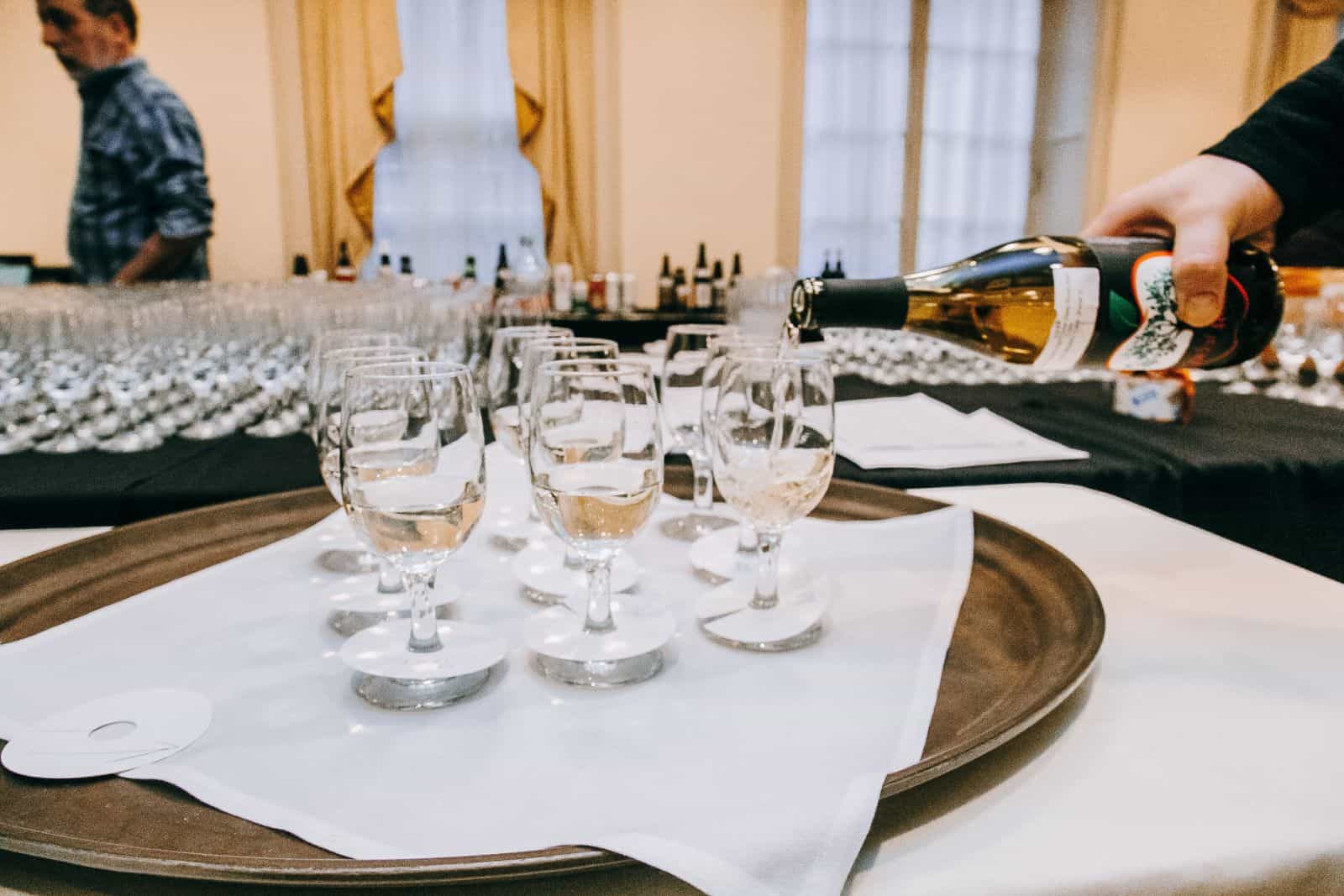 These competitions do indeed take a different shape than perhaps you've seen elsewhere! Ready to learn why? Here are eight reasons why you should submit your cider to the 2022 New York International Cider Competition:
1. All of the Judges are Industry Buyers
This is perhaps the most unique facet of the New York International Cider Competition. The entire panel of judges is made up of trade buyers, distributors and importers — people who taste and buy alcohol for a living. Levy assembles a crew of enthusiastic, diverse buyers from across the New York Metropolitan area; within this group, you'll find a diversity of buyers coming from different types of business, ranging from hip bars, to boutique wine shops, to suburban liquor stores.
Levy is of the opinion that producers, critics and writers (who are often the people that make up judging panels at cider competitions) judge based on looking for flaws. Trade buyers, he reasons, are looking for what they know consumers will love and what will sell.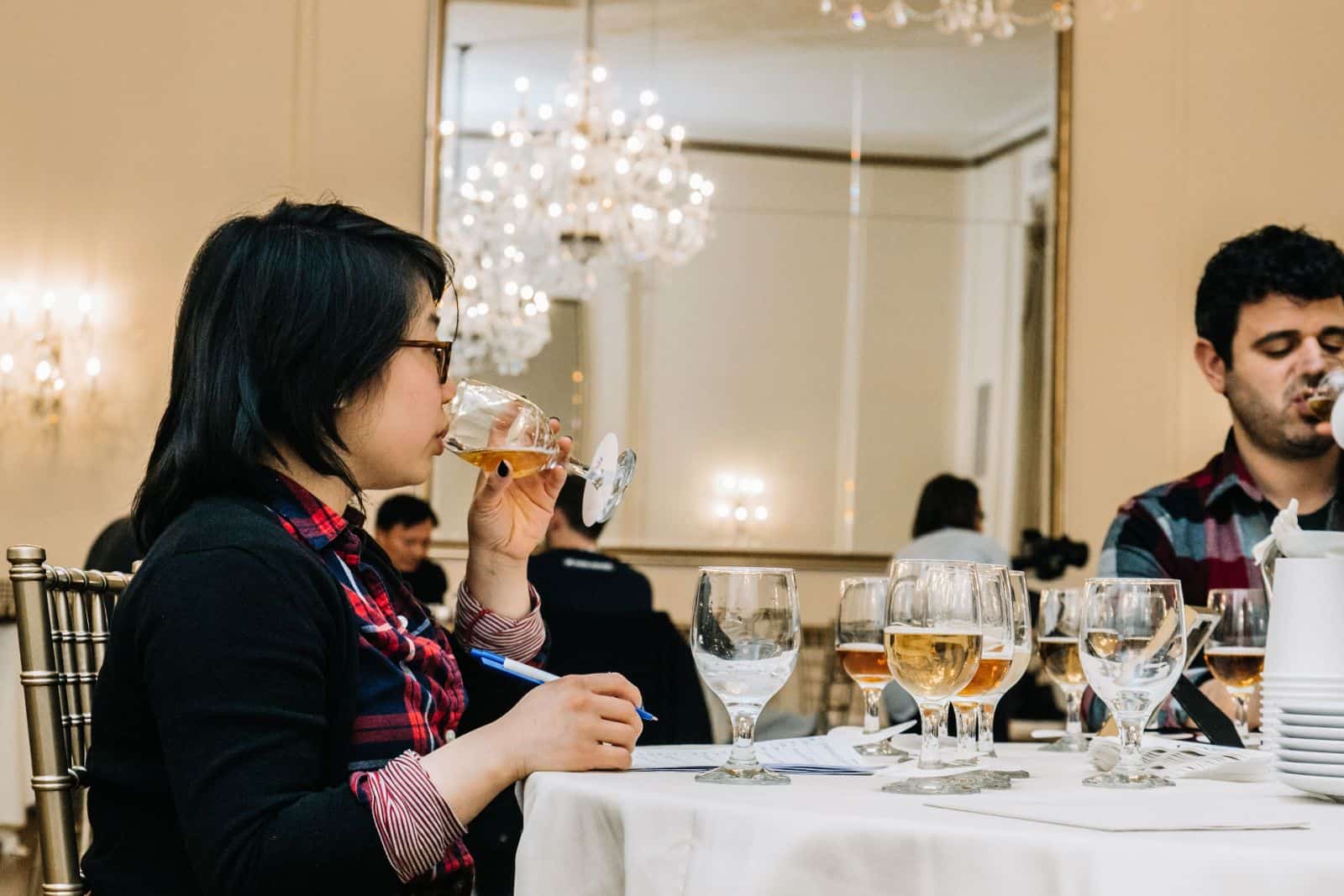 A high score or medal from the buyers means a lot for cideries pitching their products to new markets. It's a concrete way that you can say to another potential buyer, "Your peers — the people who taste everything — gave us a medal."
2. Price is Included in the Judging Criteria
The retail price of ciders is weighted in how the judges score the entries in the New York International Cider Competition. After all, price is a major factor in how buyers seek out new products and how consumers choose what they want to purchase.
So, cider entries must list the packaging format and national retail price, and a cider that retails for $10 that earns a moderate score may earn the same medal as a $20 cider that has a slightly better score. Because both buyers and consumers have expectations based on price, the overall value of each cider is heavily considered by the judges.
3. Entries from Around the World are Accepted
You do not have to be based in New York State or even be sold in New York markets to enter the New York International Cider Competition. It's open to anyone who is commercially producing in the world, and you can enter as many ciders as you'd like! In 2021, there were over 300 cider entries from across the globe, and Levy expects there to be even more this year.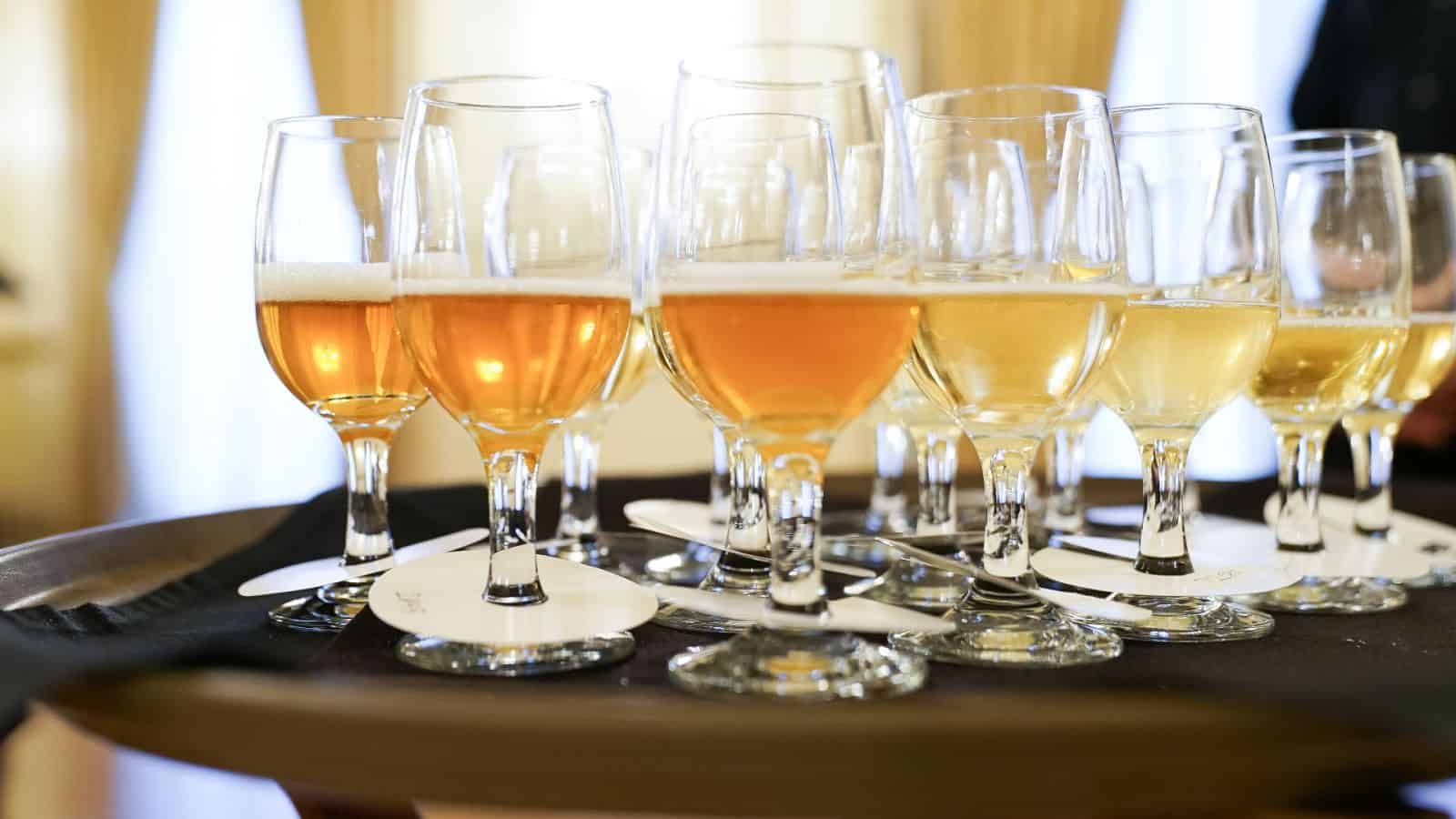 In fact, this is an amazing opportunity for cideries who aren't yet represented in New York, but who'd like to be. Entering the competition is a way to get in front of an audience of trade buyers and potentially make a strong first impression. It's also a fabulous way for more established producers to remind the judges of their continued relevance, or introduce new products they may not have seen or tasted yet! Of course, all of the ciders are blind-tasted by the judges, but the ciders are revealed after the competition has concluded.
4. Each Cider is Judged and Scored Individually
This isn't a competition that's scored Olympics-style, with one gold, one silver and one bronze medal. Each cider is judged based on its own merits, and awarded a medal if it scores high enough. So, conceivable, on any given panel, there could be multiple golds, silvers or bronzes, or none! Each cider has a chance to win based on its own score. For more on the judging process and medal levels, see here.
Winners are announced about two weeks after the competitions. Medal-winners actually receive a physical medal, as well as a digital image of the winning medal and other marketing materials. The list of winning ciders is shared with media and press outlets, and are showcased on The Alcohol Professor and Cheese Professor website. For a list of the 2021 medal winners, head here!
5. Judges use the American Cider Association's Cider Categories
The New York International Cider Competition is the only International Cider Competition that uses the authorized categories as defined by the American Cider Association: Cider, Perry, Fruit Cider, Botanical Cider and Dessert Cider. This adds a significant layer of legitimacy to the competition and how each cider is evaluated and discussed.
6. Palate Fatigue & Blind Tasting Are Taken Seriously
At some cider competitions, the judges taste dozens or hundreds of ciders, which can be overwhelming for even super-experienced judges. The group of judges at the New York International Cider Competition are split up into multiple panels so that they can really focus on each cider submitted and avoid palate fatigue. The judges for the cider competition also judge the beer competition, but taste the ciders first in the day.
The blind tasting is also taken very seriously. Judges are given glasses, not plastic cups, and any judges participating virtually (more on that in a sec) are provided with bottles and cans wrapped with a blank beer label and a SKU to identify it, as well as a recommended sequence for tasting through them. Some entries are even double- or triple-wrapped if necessary to cover any visible markings or designs.  
7. The Competition Has In-Person & Virtual Options
In 2021, the New York International Cider Competition was held virtually because of the pandemic. This year, judges have two options, based on their comfort level (or, based on the case load in mid-February, the competition may go fully virtual again).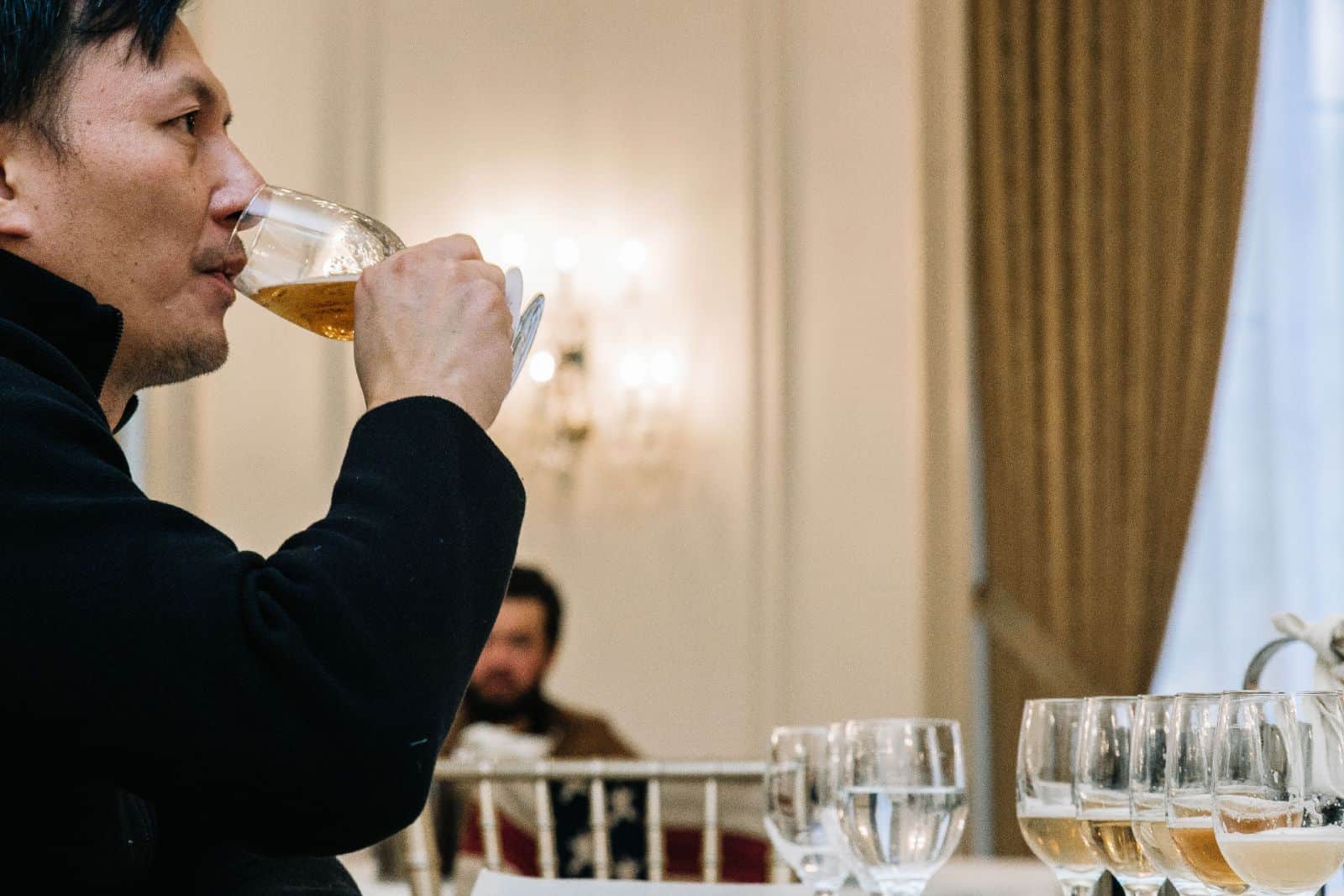 In-person judging will take place on February 20 at the 3 West Club in midtown Manhattan, right across from Rockefeller Center. For judges who may prefer to stay at home, the ciders are personally hand-delivered to their residential or business address.
8. There are No Hidden Fees to Submit
The New York International Cider Competition entry fees are straightforward and reasonable. Early entry, which goes until February 5, 2022, is $100 per entry; the price increases to $115 per entry through February 13; and late entry (which runs through February 19) is $125 per entry. There are no extra fees for use of the competition's logo and or medals for publicity purposes.
Payment for online entries can be made by credit card through Stripe. Offline entry fees can be made by credit card or by wire transfer.  The banking information and associated fees for the wire transfer may be requested by emailing cider@nyibeercompetition.com
Note that ciders must arrive on time to be judged. For thorough information on eligibility, shipping and other application details, head to the submissions page.
If you're raring to go, head to the New York International Cider Competition website to learn more and to submit, either online or via a printed application. And be sure to stay tuned for the list of winners, which we will share in mid-March!