The winter can be such a drag. It feels like all the color and energy have been drained from the world; summer's flash and sizzle are a distant dream. If you focus on eating and drinking seasonally, the options can start to feel pretty drab, too.
But there is one special fruit that comes into season in the depths of this gray gloom, shining like the most brilliant sunset: the pomegranate. This beautiful, sensuous fruit has been cultivated for thousands of years in Asia, the Middle East and the Mediterranean, prized for its sweet-tart seeds, called arils, that lend pops of electric flavor and color to everything they touch. In fact, the word pomegranate basically means "seedy apple" in Latin.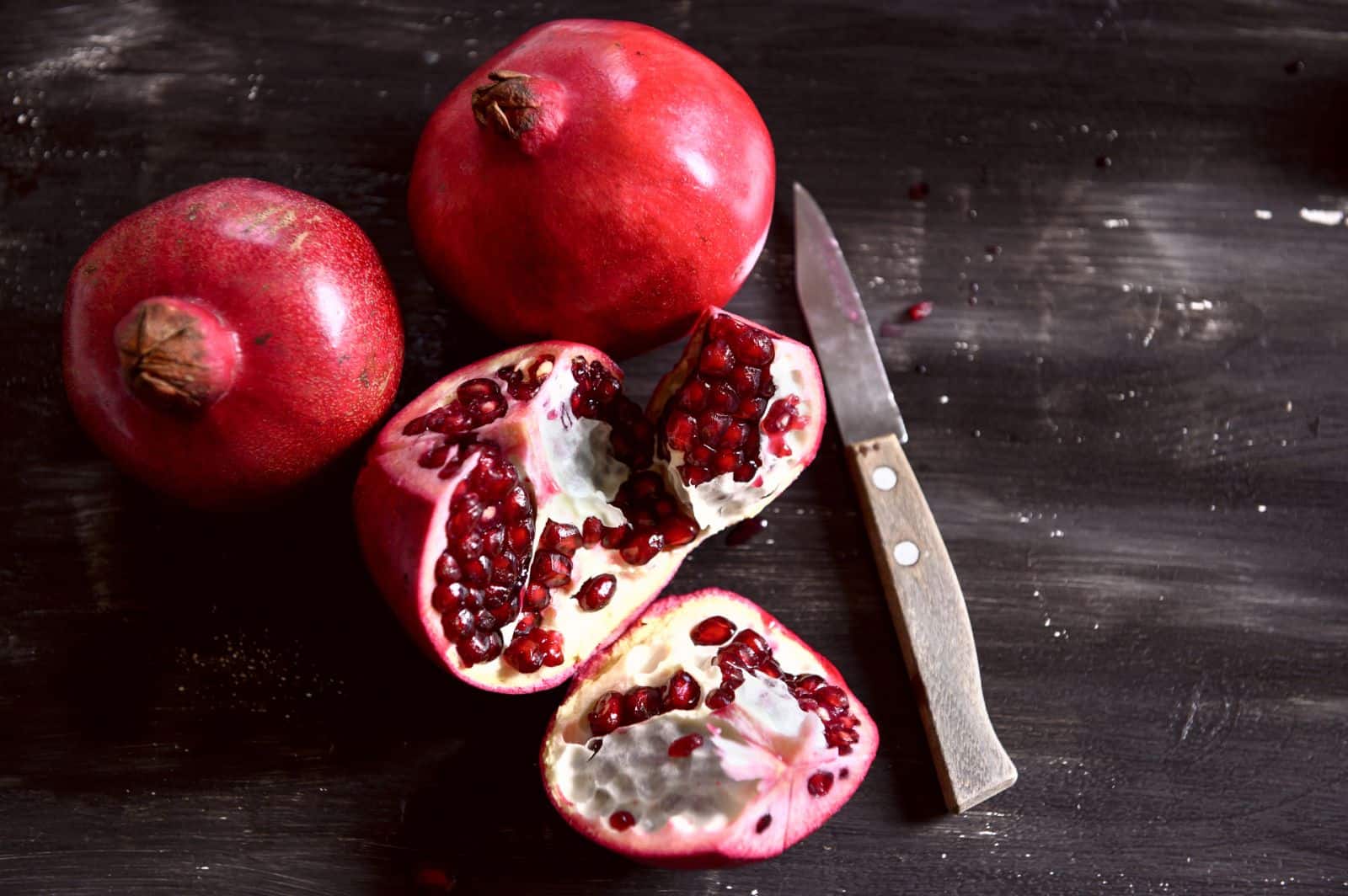 In the Northern Hemisphere, pomegranates are in season from October through February, and their arrival could not be better timed to spice up the winter palette. Cider makers are known to play with this fabulous fruit, as its complex, pucker-y flavor plays beautifully with apples. Think of pomegranate cider like a cold weather version of rosé cider — a bright, playful bev to bring a bit of cheer to your glass. Here are eight to try: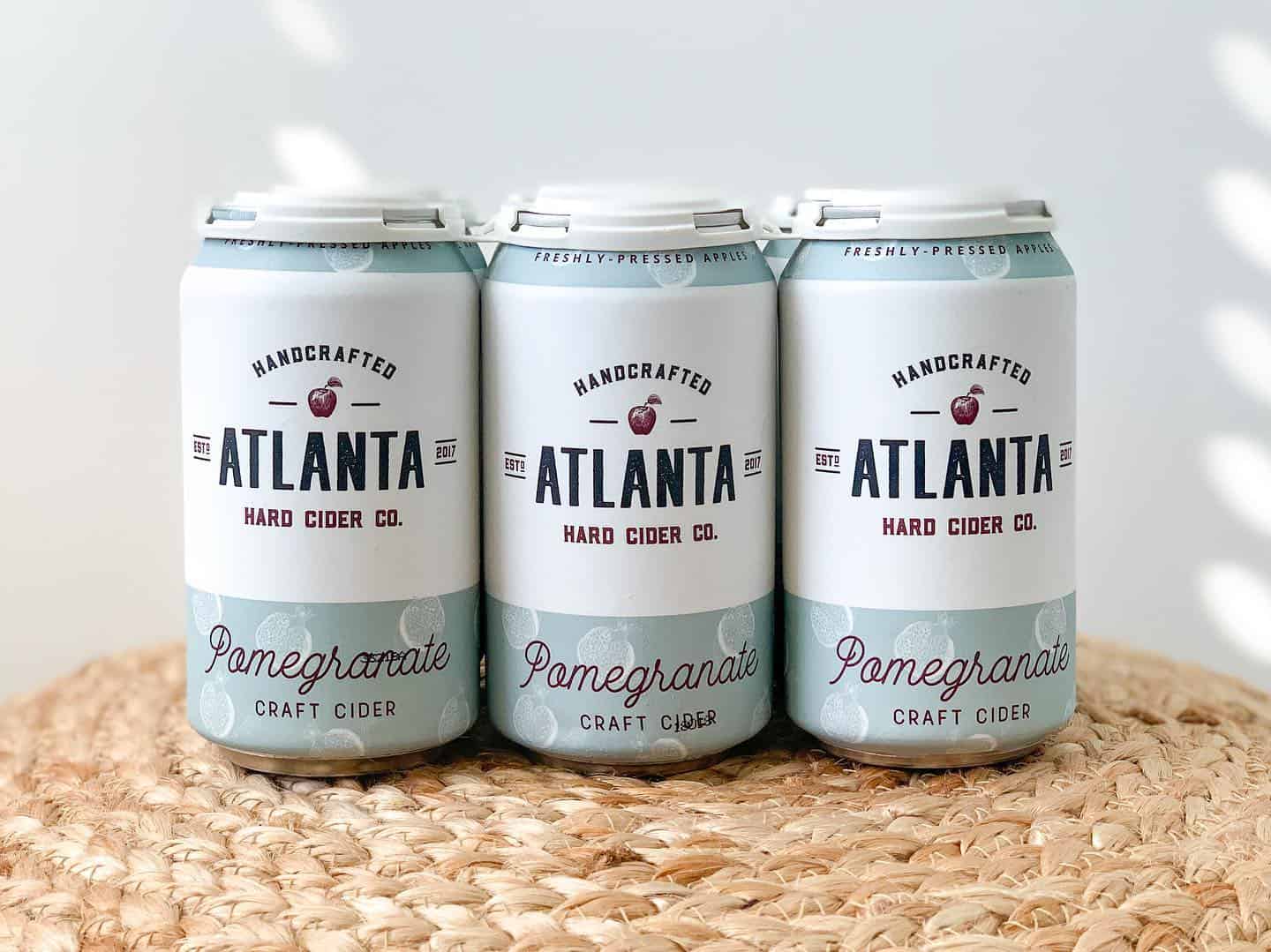 Atlanta Hard Cider Co.: Many cideries release pomegranate ciders as limited seasonal specials, but Atlanta Hard Cider keeps the rosy, sweet-and-sour vibes flowing all year long with its Pomegranate Cider. This 5.8% ABV crusher pours a pretty blush color and is crisp and refreshing. One thing you won't find when you crack this can is artificial color, flavor or sweeteners. Use the cider finder tool to locate Atlanta Hard Cider products near you! 1010 Roswell St., Marietta, GA.
Cinder Block Brewery: This combo brewery/cidery in North Kansas City, Missouri experiments with a number of fruits, like cherries and lime, in its ciders. Heart Breaker Cider is its juicy pomegranate powerhouse, with fresh California pomegranate blended with juice from six apple varieties. Sweet-tart and sassy, Heart Breaker is a seasonal release which comes out every February. 110 E. 18th Ave., North Kansas City, MO; (816) 298-6555.
McMenamin's Edgefield Cider: A seasonal release (January through April) from this Oregon-based winery, Edgefield's Pomegranate captures the essence of sunny winter days with the winning combo of tartness and crispness. Shop at the winery's tasting room, which is open daily. 2126 S.W. Halsey St., Troutdale, OR; (503) 665-2992.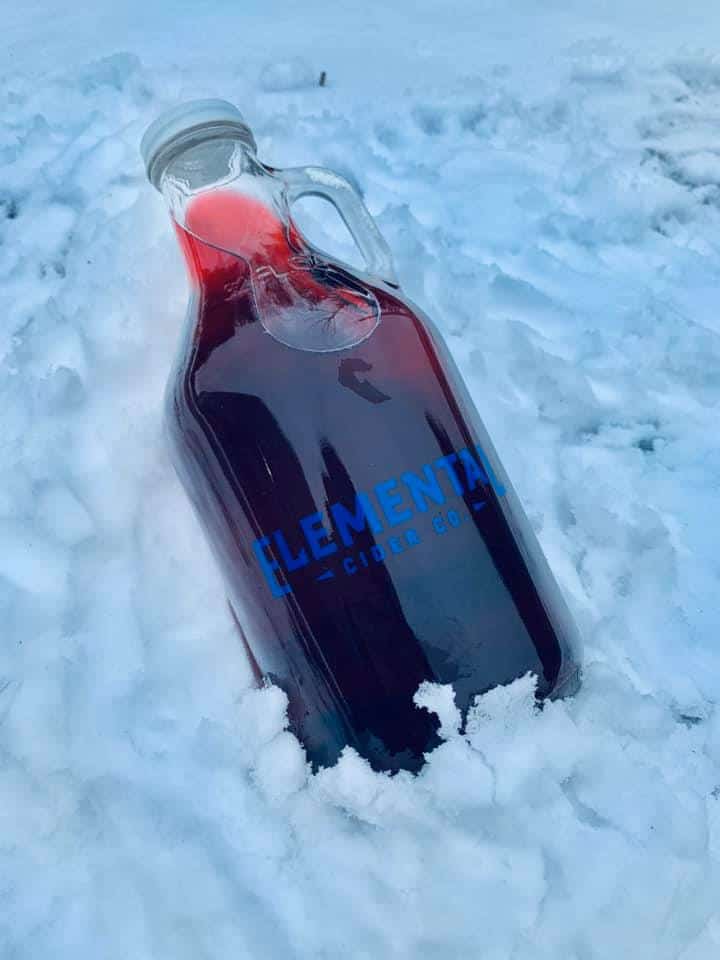 Elemental Hard Cider: All of Elemental's ciders are named after — you guessed it — various elements from the period table. Its pomegranate cider is dubbed "Oxygen," and is sure to give you life. It's hand-crafted with Northwest apples and cold-fermented to preserve the fruit's inherent character. Use the cidery's search tool to find these ciders near you, or visit its taproom for takeout sales. 6015 180th St. NE #101, Arlington, WA; (360) 294-8518.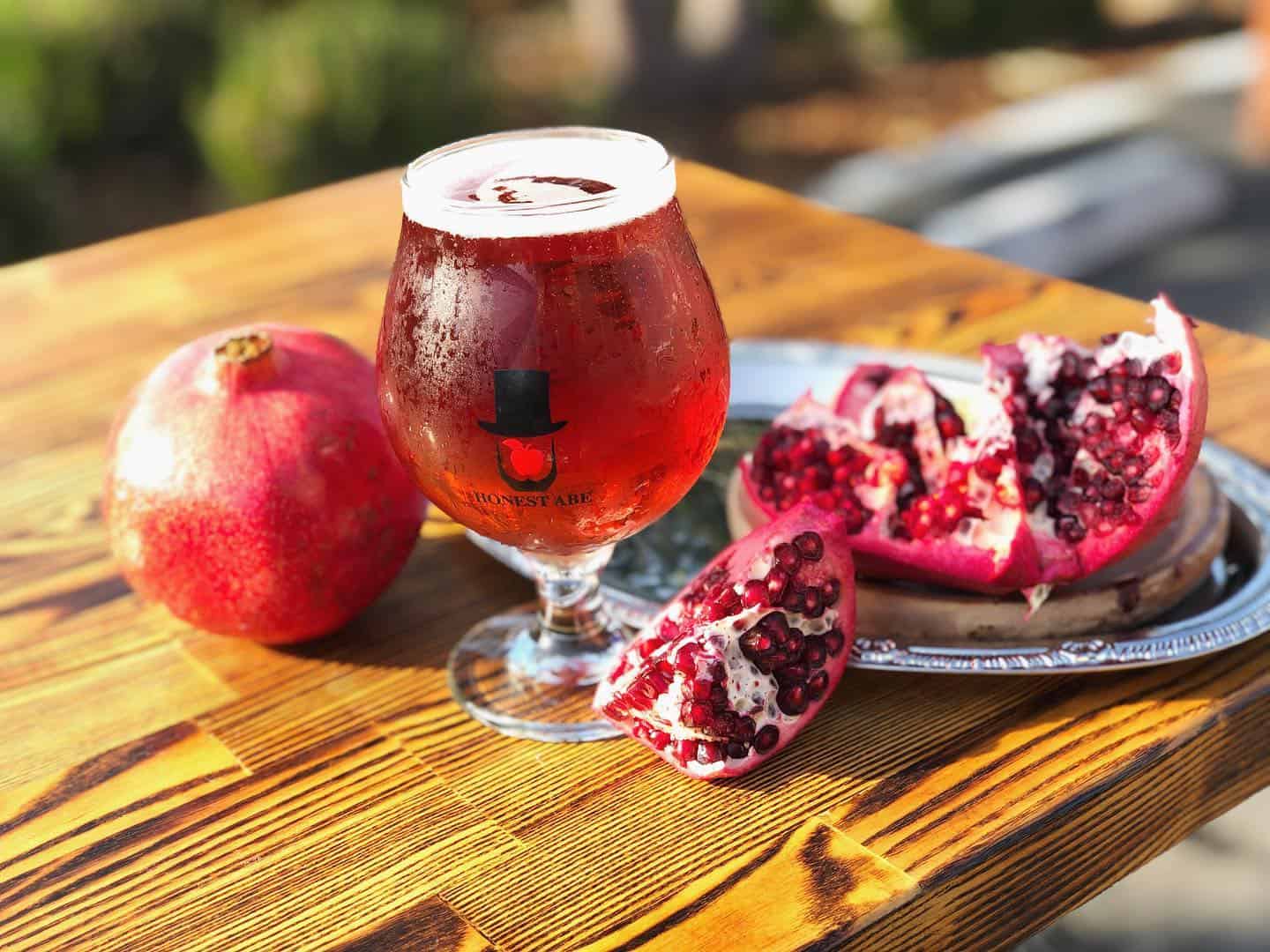 Honest Abe Cider Co.: This SoCal cidery is not afraid of flavorful flights of fancy (think watermelon habañero and sour plum), and lets the juiciness in its 7% ABV "Resolutions" pomegranate cider shine. No artificial flavors or preservatives here, just antioxidant-packed juice to sip all winter long. Find it at Honest Abe's taproom, tucked away in an industrial park in LA. 17812 S. Main St., Unit A, Carson, CA; (424) 340-2385.
Slake Cider: Deep in Oregon wine country, Slake Cider crafts a wide variety of products with the traditional English and French cider apple varieties, American heirlooms and English perry pears that it grows in its orchards. Slake finds a perfect complement to its homegrown fruit in pomegranate: a semi-dry cider with robust and rich flavor, and a pleasing tart finish. Look for this seasonal release each February at Slake's cider house. 1036 NE Baker St., McMinnville, OR; (971) 261-2279.
Swift Cider: You'll have to wait 'til early spring to crack a can of Swift Cider's Pomegranate Cider, a 6.5% ABV beauty made with just three ingredients: apples, yeast and fresh-pressed pomegranate juice. There are no added sulfites or sugar. The result is a pomegranate-forward sipper full of bright acidity, with soft tannin and a clean finish. Shop online for local delivery or pick-up at Swift's taproom (shipping options are coming soon). 100 NE Farragut St., Suite 101, Portland, OR; (503) 719-3402.
Two Rivers Cider Co.: Tart, dry and aromatic, Two Rivers' Forbidden Fruit pomegranate cider is a real treat, and a fan favorite. Pick up a four-pack or growler of this and lots of other flavors (including its popular Yuzu Cider) at Two Rivers taproom, or purchase online for curbside pick-up or local delivery. 4311 Attawa Ave. #300, Sacramento, CA; (916) 456-1614.
What other pomegranate ciders are you enjoying this winter? Let us know in the comments!
All other photos: Courtesy of their respective cideries