You know the ciders you've been stashing away, waiting for the perfect moment or occasion to open? Well, we say: You only live once, and why wait? Saturday, February 25 is Open That Cider Bottle night, an off-shoot of Open That Bottle Night, which was started in 2000 by two Wall Street Journal columnists, Dorothy J. Gaiter and John Brecher. This worldwide celebration was originally launched to encourage wine drinkers to open a special bottle from the cellar, basically just for funzies.
The American Cider Association has joined the festivities in 2022 by designating Feb. 25 as a day for cider fans to open and share something special!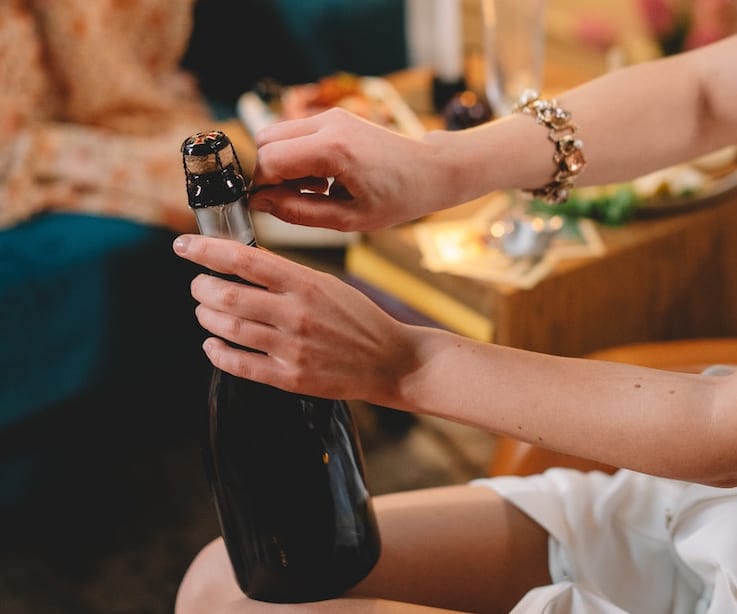 In 2023, the ACA is bringing the tradition back and making it better than ever. This year, they'll be offering prizes for various categories and everyone who participates will be entered to win a wine/cider suitcase.
Here's what to do to participate:
Choose the cider that you're going to open on February 25. Maybe it's one you made yourself, or a limited release or one-off from a cider club you belong to. Perhaps it's a bottle you picked up on a special trip, or a gift that you were saving for a future occasion. Or, head to your local bottle shop and splurge on that bottle you've been eyeing all year!
Either way, pick a cider with a story and share a photo or video of it on Instagram on Saturday with the hashtag #openthatciderbottle and tag @pickcider.
Then, the ACA will award prizes to their favorites in the following categories:
Most likely to make you 🤣
Most likely to warm your ♥️
Most likely to 🤯
Most likely to make you 💲 a 🍾
Everyone who posts will be entered into a drawing for the wine suitcase. You've got nothing to lose, so start considering which cider you're going to enjoy, and get ready for Open that Cider Bottle on February 25!