Tea-infused ciders are so nice for fall (especially if pumpkin spice isn't really your jam). Their cozy, warming flavors feel comforting on a chilly night, sipped from beneath a fluffy blanket, or maybe sitting around a firepit. Schilling Cider Spiced Chai cider is a great example of the category: The chai spice blend, which is custom-made for them by fellow Portland-based small biz, Kinglet Tea, is perfectly balanced, with just the tiniest hint of sweetness.
A 12-oz. can of Schilling's Chaider is included in the Northwest Cider Club's Winter Cheer Discover Box, which is packed with six curated, rare craft ciders from around the Pacific Northwest. Each included cider has a celebratory vibe, and will be really fun to have on hand during the holidays. Ordering is open for both the Elevated and Discover NW Cider Club boxes; grab yours (or send one as a gift) before November 11 for early-December shipping. Remember: You can always make a one-time purchase or you can join the club as a subscriber and receive these awesome boxes four times each year.
Our friends at the Northwest Cider Club asked us to develop a few fun cocktails using some of the Winter Box ciders — we're always up to that task! The warming spices in Schilling's Chaider made us think of tropical tiki drinks, so we developed a loose riff on a classic Mai Tai. Instead of coconut rum we stick with traditional spiced rum, and included pineapple and lime (no orgeat syrup or amaretto is called for, because do people actually have that stuff at home?), along with the cider. Cheers!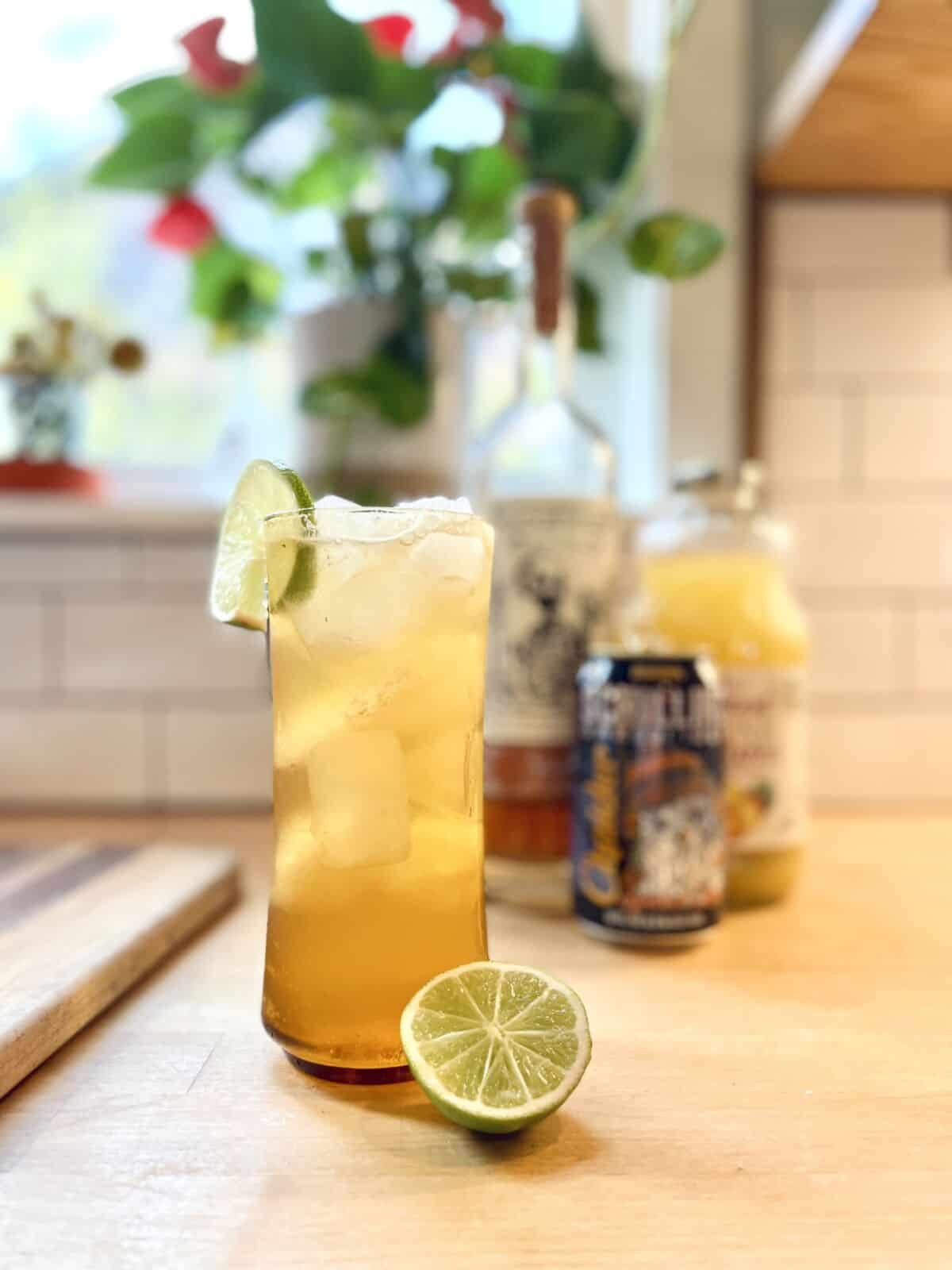 Tropical Spiced Tea Party
Ready in: 5 minutes
Makes: 1 cocktail
Ingredients
1.5 oz. spiced rum
1 oz. pineapple juice
0.5 oz. lime juice
6 oz. (1/2 can) Schilling Chaider
Method
In a cocktail shaker filled with ice, add the rum, pineapple and lime juices. Shake.
Strain into a tall glass filled with ice. Top with spiced chai cider and garnish with a lime wheel.