Halloween is my favorite holiday, because I love celebrating all things spooky, ghostly and costumed. The candy certainly doesn't hurt, either! Whether the candy comes from the pre-Halloween parties or it's discreetly snatched from a sugar-crazed child's hoard, you can enhance the candy experience with a skillful beverage pairing or two.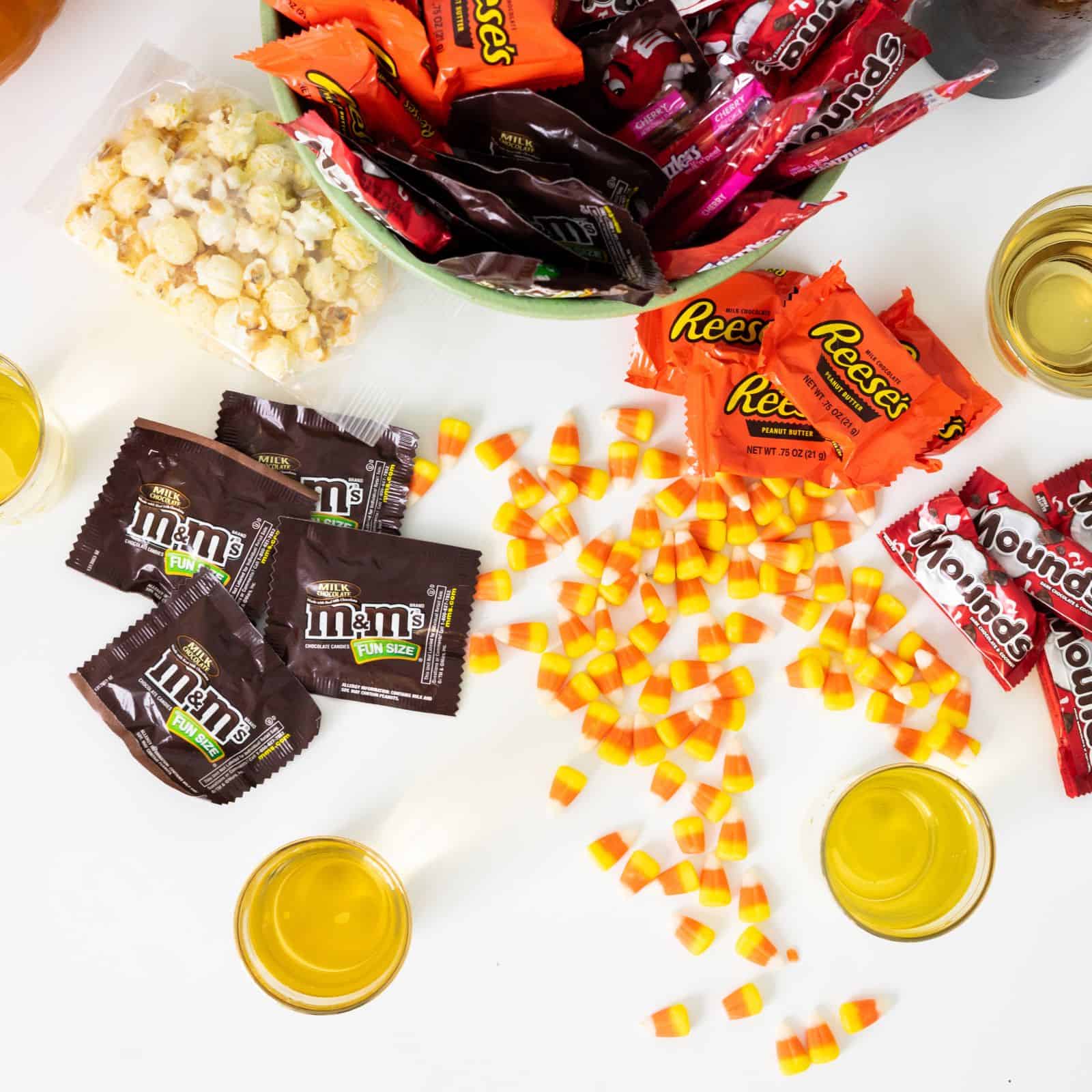 As a cider lover, I'm biased, admittedly, but I really do love cider as a pairing for these autumnal treats. Cider is such a varied category, it's easy to find just the right cider for all different kinds of sweets. Here are just a few cider and Halloween candies to start our pairings with, but feel free to explore far beyond these brands and types. Have fun!  
Reese's® Peanut Butter Cups: Embark Craft Ciderworks Whiskey Barrel-Aged Cider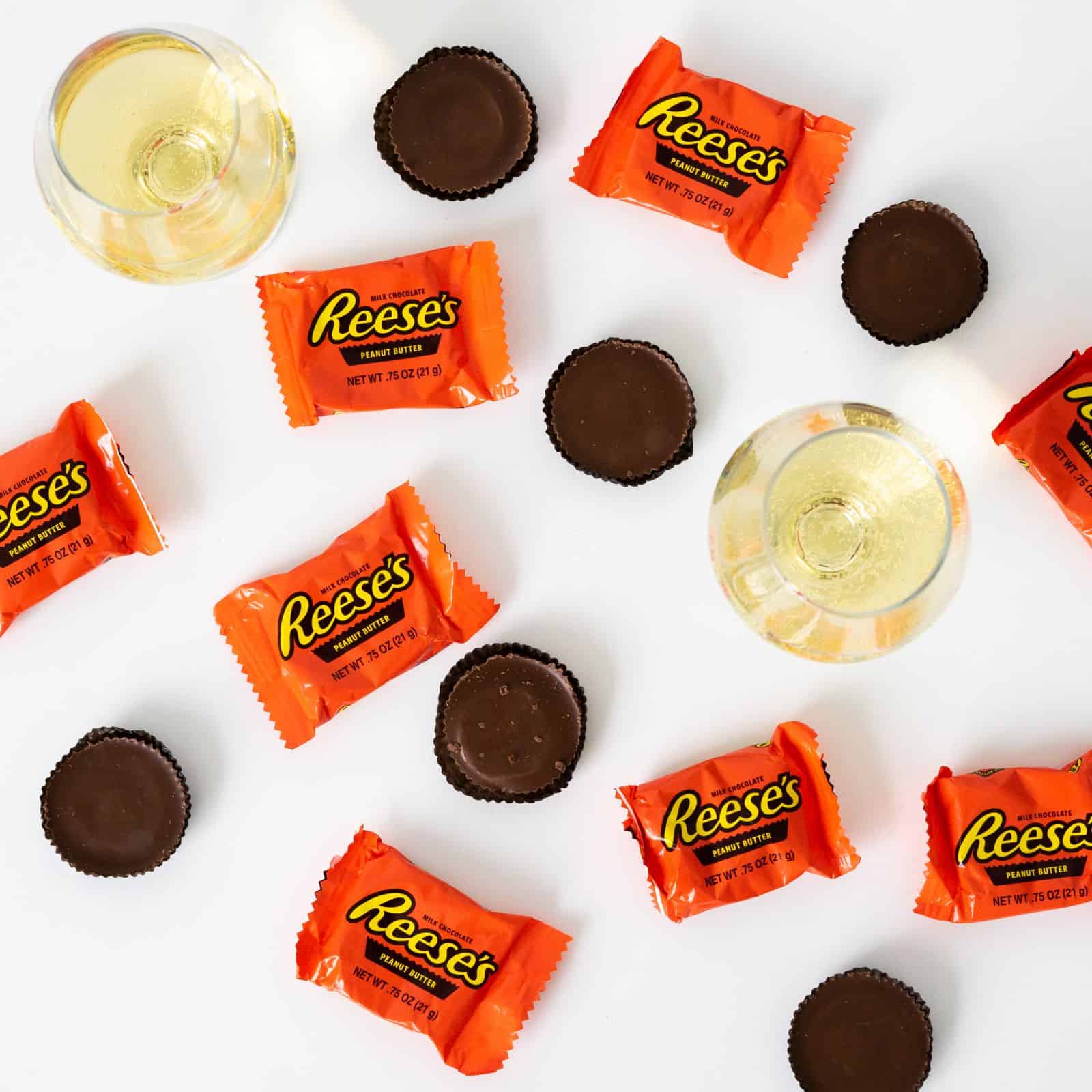 I want a cider with real body to accompany any candy with peanut butter and chocolate. If I get any pairing right, it will be this one, because I eat Reese's cups so often. They are my very favorite candy year-round. A strong cider pairing needs to incorporate body from some kind of barrel-aging. I like ciders that have spent some time in a spirit barrel, ideally a bourbon barrel. Embark Craft Ciderworks makes a Whiskey Barrel-Aged limited edition cider that is all treats and no tricks.
Twizzlers®: Virtue Cider Michigan Cherry Fruit Belt Cider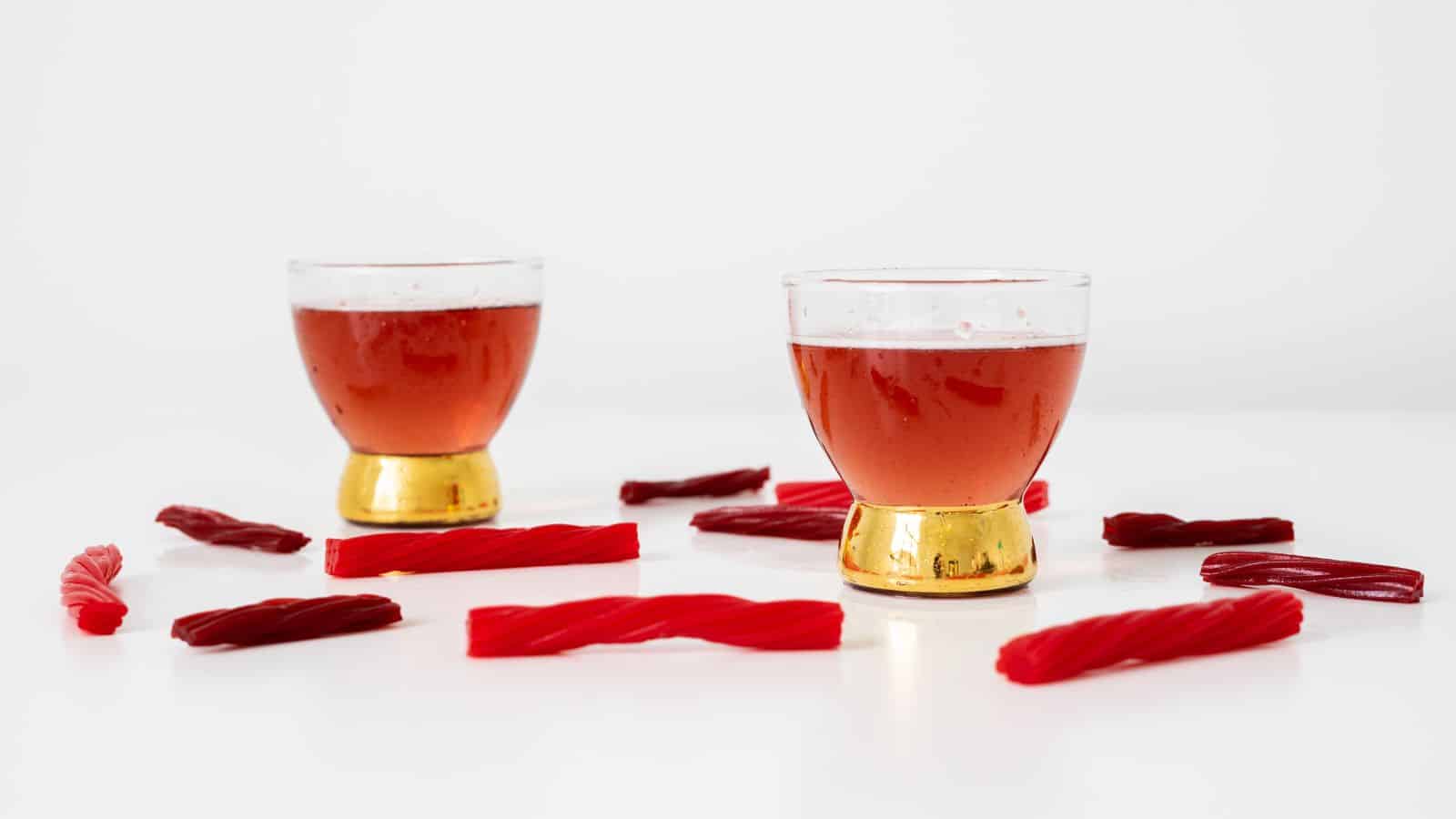 Fruit licorice, like Twizzlers, benefits from a complementary pairing: a modern cider with cherry or berries. Michigan Cherry Fruit Belt from Virtue Cider is a lovely option because of its balance and tasteful use of local cherries. This is a way to pair like with like, and use the fruity notes of a semi-dry cider to bridge the gap to a sweeter, chewy candy, like Twizzlers.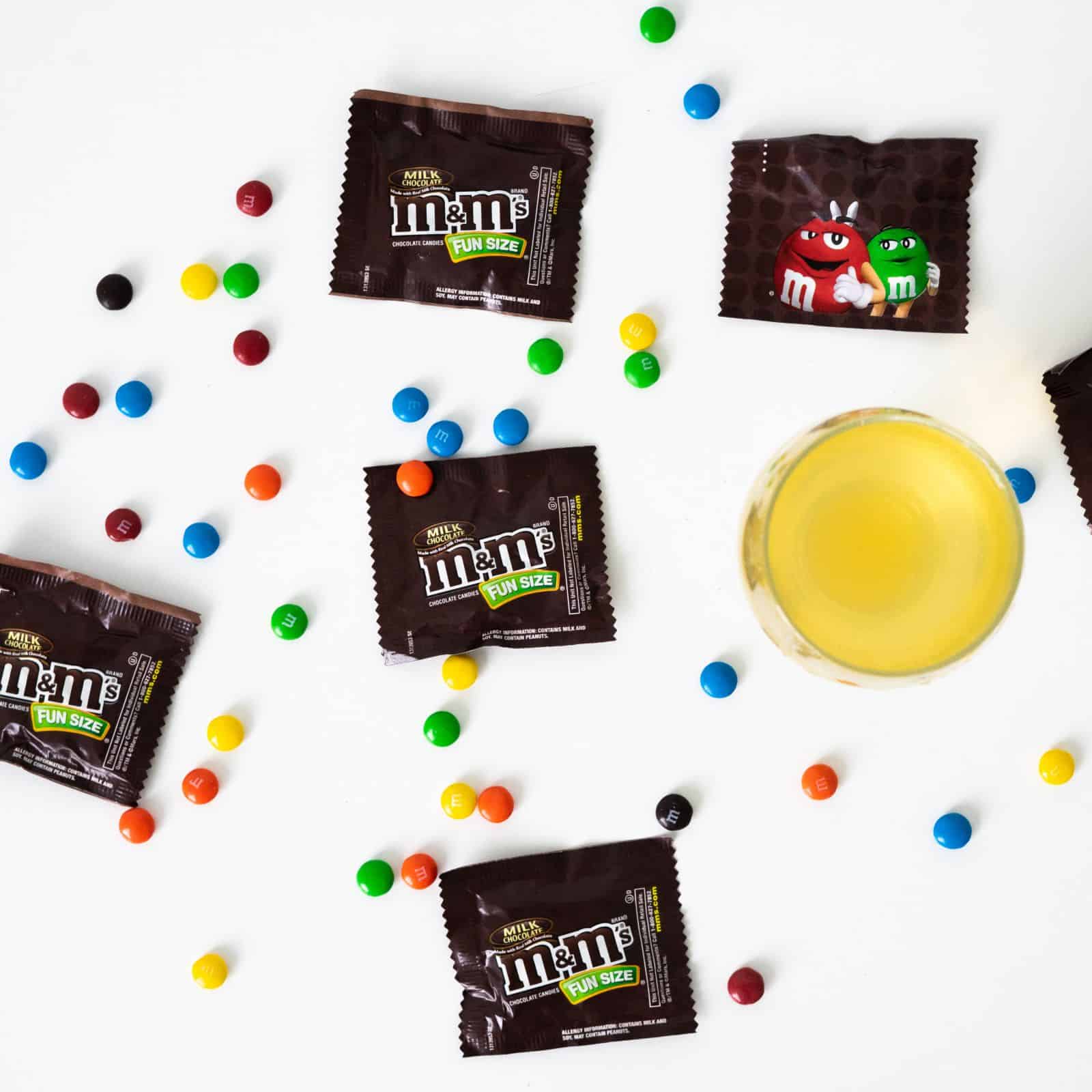 There's something so special about M&M's. Perhaps it's the fact that this is the only candy that delivers both technicolor, bright hues and chocolate. I recommend pairing M&M's with a dry, spontaneously fermented cider that uses only apples. Oyster River Winegrowers Wildman Cider will keep you and your guests haunting the cider table for more. What I especially like about this pairing is that the cider allows the sweet milk chocolate to play merrily across the palate, without turning bitter or sickly sweet. Wildman Cider, made with made with apples gathered from wild seedling trees, is unfiltered and made with native yeast fermentation that's bottle conditioned with no sulfites added, which lends a tangy, feral quality, perfect for the spirit of Halloween.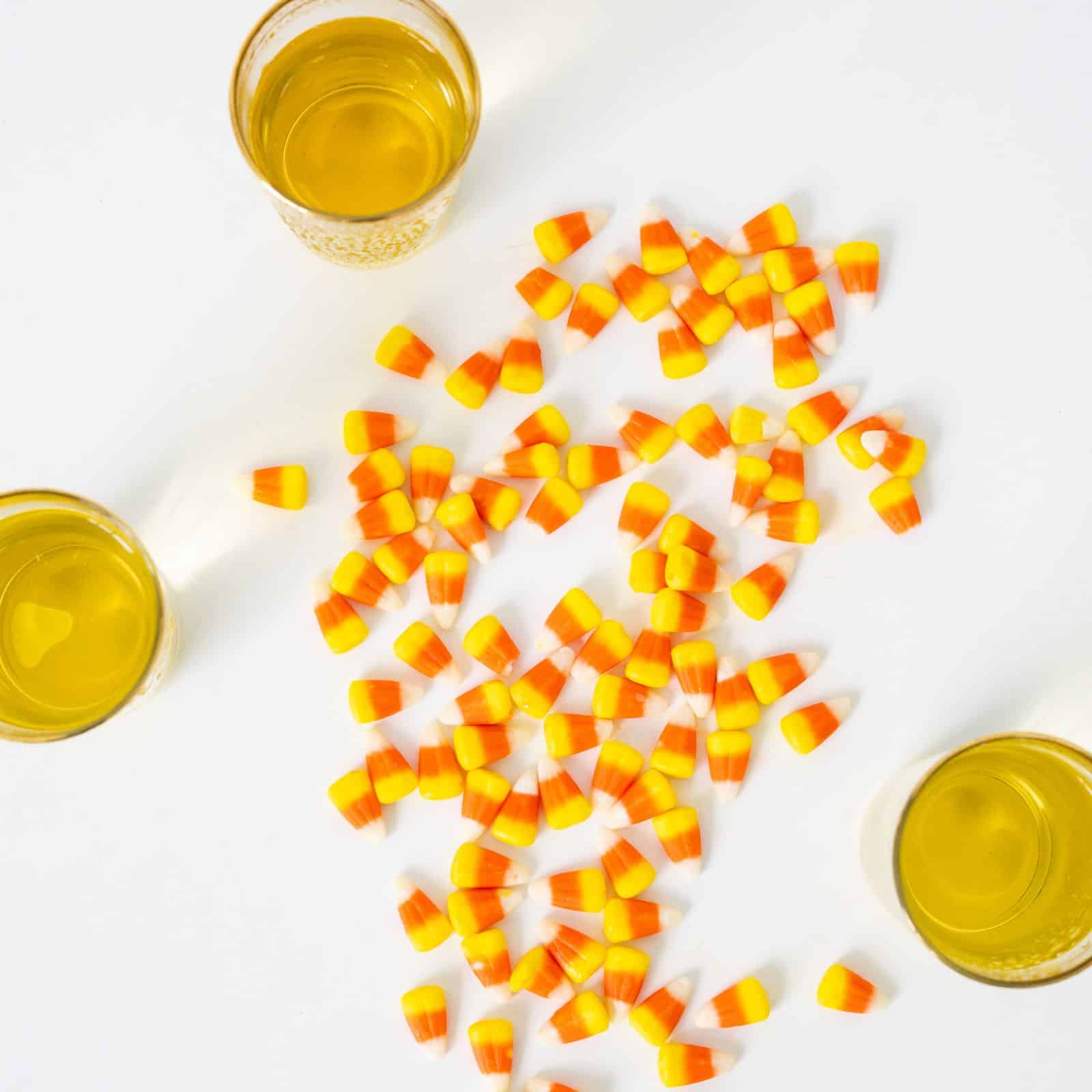 I know it's already a controversial opinion to like candy corn, but this is the hill I will die on. There is a time and place for candy corn, and obviously it's Halloween. Because this candy is such a delicate expression of sweetness, I want something that will blend with that. Pear cider is perfect, because it has sugars in the fresh pear juice that cannot ferment into alcohol, and blended with the apple cider, will maintain a very natural, fruity sweetness. Stem Ciders' Pear Cider is blend of fresh-pressed pears and apples with notes of caramel and a crisp finish. The aromas and delicacy of this might be enough to sway even candy corn naysayers!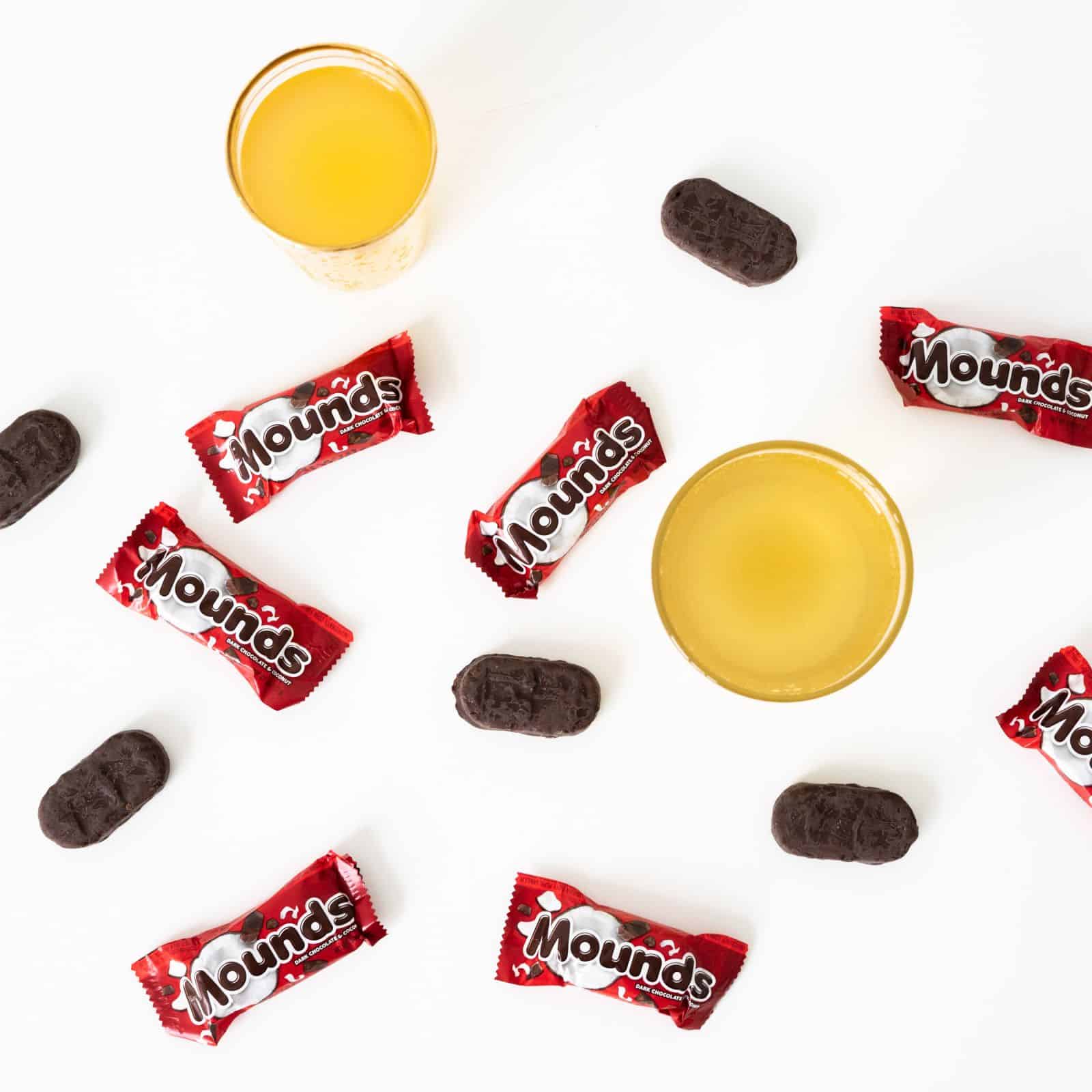 While Mounds aren't my favorite candy, they are spectacular for fans of coconut and dark chocolate. Too few mainstream candies use dark chocolate, so this provides something fun for pairing. I want to push the coconut into a tropical vibe by choosing a pineapple cider like Portland Cider Company's Pineapple Rosé. Pineapple goes with dark chocolate and with coconut, so this pairing is a no-brainer!
Wine pairings for candy sometimes suggest Red Hots with riesling, so I wanted to see how that could translate into cider. I think something off-dry and fruity, yet structured and still, would be perfect. I never like spicy with bubbles, so that means I'm looking for a still cider. Henney's Vintage Still Cider provides all of that. It drinks smoothly and with rich sophistication, making it an enticing counter-balance to the spark and sharpness of cinnamon candy.
Sour Patch Kids are a stand-in for a whole category of candies operating on sourness, sometimes to a fairly extreme degree. Being able to tolerate, or even enjoy, these candies was the measure of cool back in fourth and fifth grade. Now that I'm past those years, I appreciate sour candies in a new way, and to pair them, I want something similarly acid-driven in profile, and also wine-like. I think a high-acidity dry cider with a hint of wildness is the only way to go for sour candies. From the line of canned offering from Eden Specialty Ciders, Deep Cut is wonderful as a sour-candy pairing. It's a great cider for any occasion, but it's easy to appreciate its full-bodied, hazy texture when it's contrasting with zingy Sour Patch Kids!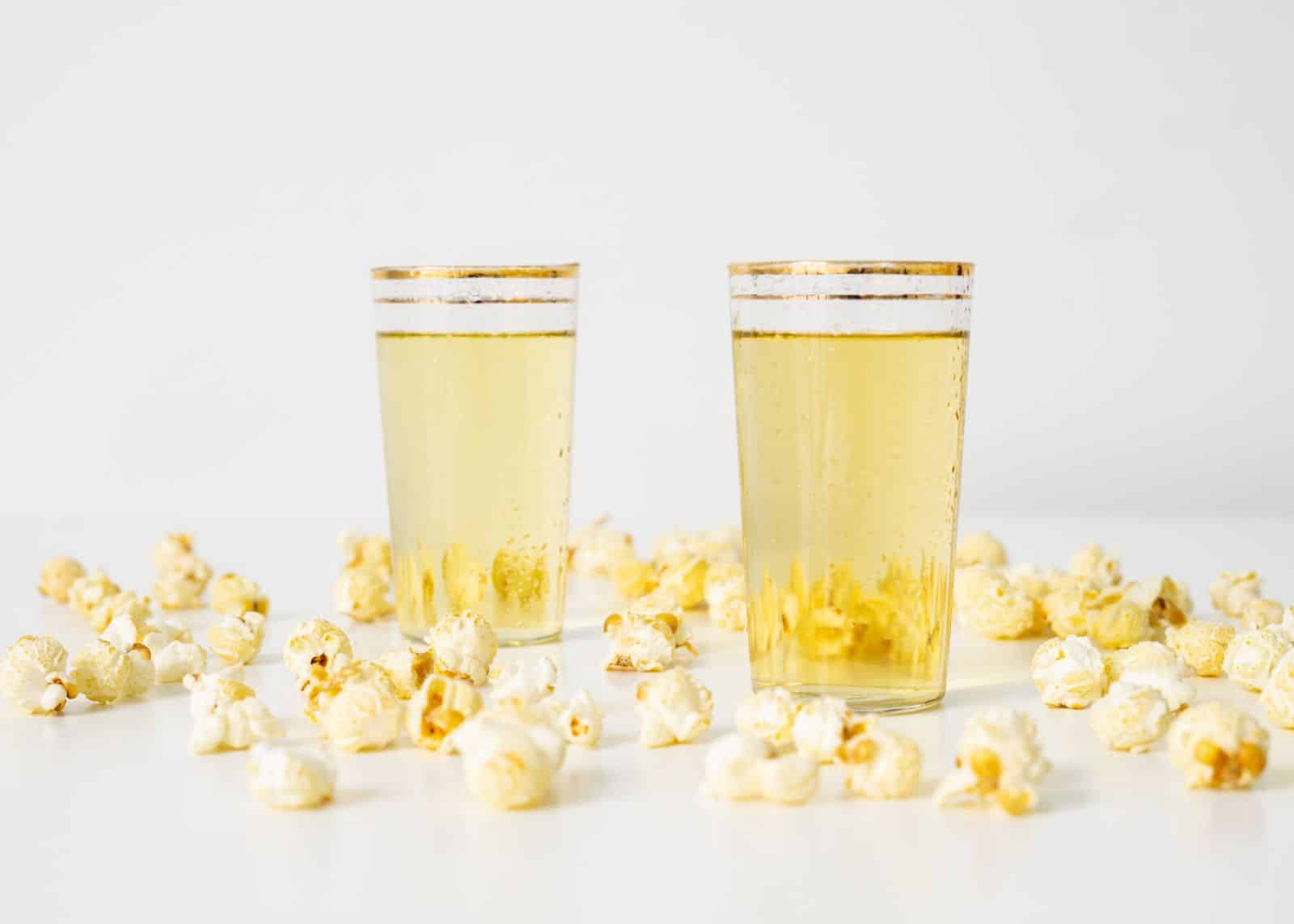 Bonus: Popcorn and popcorn balls are amazing with a spiced cider like Threadbare Cider's Spiced Cider. Popcorn operates very much on texture, leaving room for more complex flavors in a pairing cider. I like a spiced cider with Halloween popcorn, so we can double-up on seasonal treats. Threadbare's Spiced Cider is made with cinnamon, ginger, nutmeg and clove, so it delivers many notes of a mulled cider or apple pie, but via cider.
Kids may get trick-or-treating, but pairing cider with Halloween candy is a series of unearthly delights for the 21+ crowd!