The winter provides many opportunities to gather: Between the holidays, epic dinner parties and cozy indoor hygge vibes, there are creative ways to make the most of the dark, cold nights of the season. A special cider is the perfect festive libation to pair with hearty food and keep the conversation lively! If you like to add unique ciders to your cellar to pull from in celebratory moments, the Northwest Cider Club is right up your alley. This quarterly subscription curates beautiful small-batch ciders from makers across the Pacific Northwest, and delivers them right to your doorstep. It makes an amazing gift, and is a surefire way to ensure that you always have some really cool ciders ready to pop open and share with guests!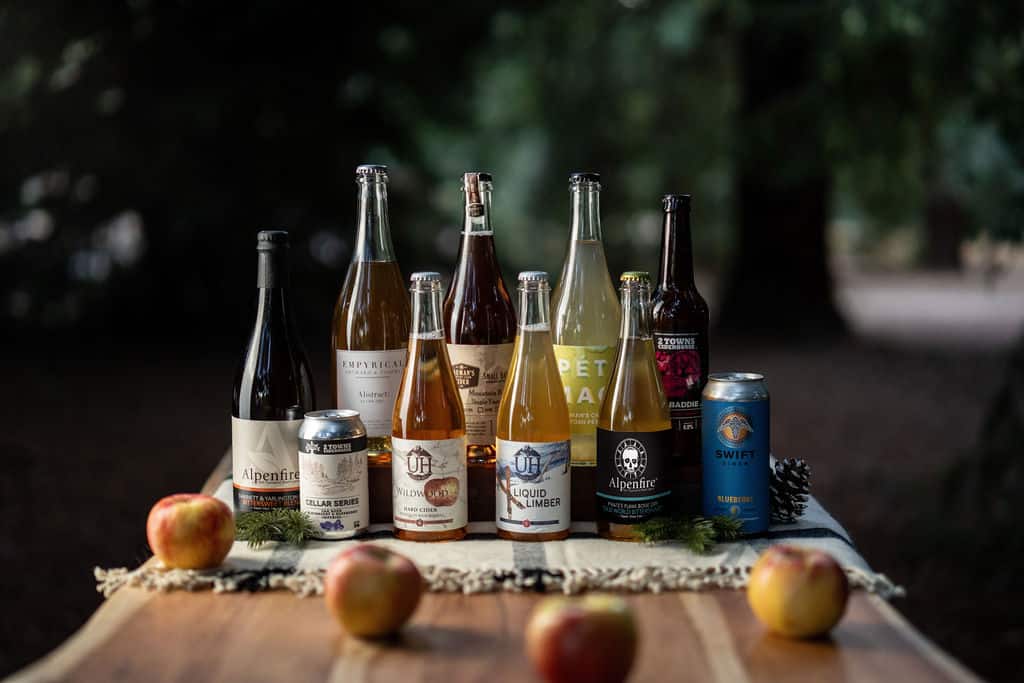 The current Northwest Cider Club theme is "Winner's Circle," meaning that all of the ciders/cideries in both the Discover Box and Elevated Box were winners at the NW Cider Cup, an esteemed decade-old cider competition. There are some serious gems inside these boxes: stunning ciders made by extremely passionate people — truly the best of the best to pair with your holiday meals and BFF hangs. 
We were thrilled to chat with three of the cidermakers included in this installment of Northwest Cider Club; we hope that by learning their stories, you'll be even more excited to try their ciders! 
Location: Snohomish, Washington
Owners/cidermakers: Adam Wargacki and Elizabeth Lockhart
NW Cider Cup 2023 Best New Cidery of the Year
Cider in the NW Cider Club Elevated Box: Abstract, a single-varietal Harrison cider, cryo-concentrated and barrel-aged; 12.1% ABV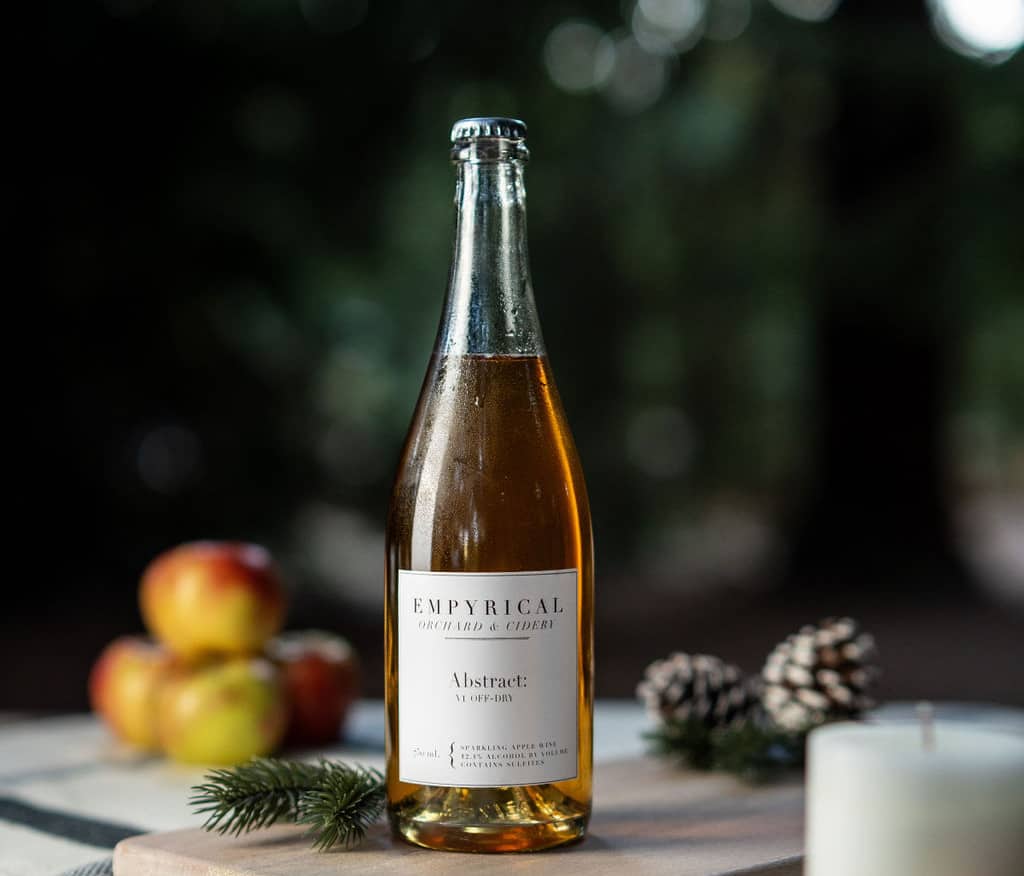 Excerpts from a conversation with Adam Wargacki and Elizabeth Lockhart:
We started making cider because: We had some early success in amateur cidermaking, and so we started an orchard project to support it. We planted our orchard of 1,000 trees, mostly European and American cider apples and some perry pears, about 8 years ago. Now about 30% of production comes from our own orchard. We're new and not on a lot of shelves yet! – Elizabeth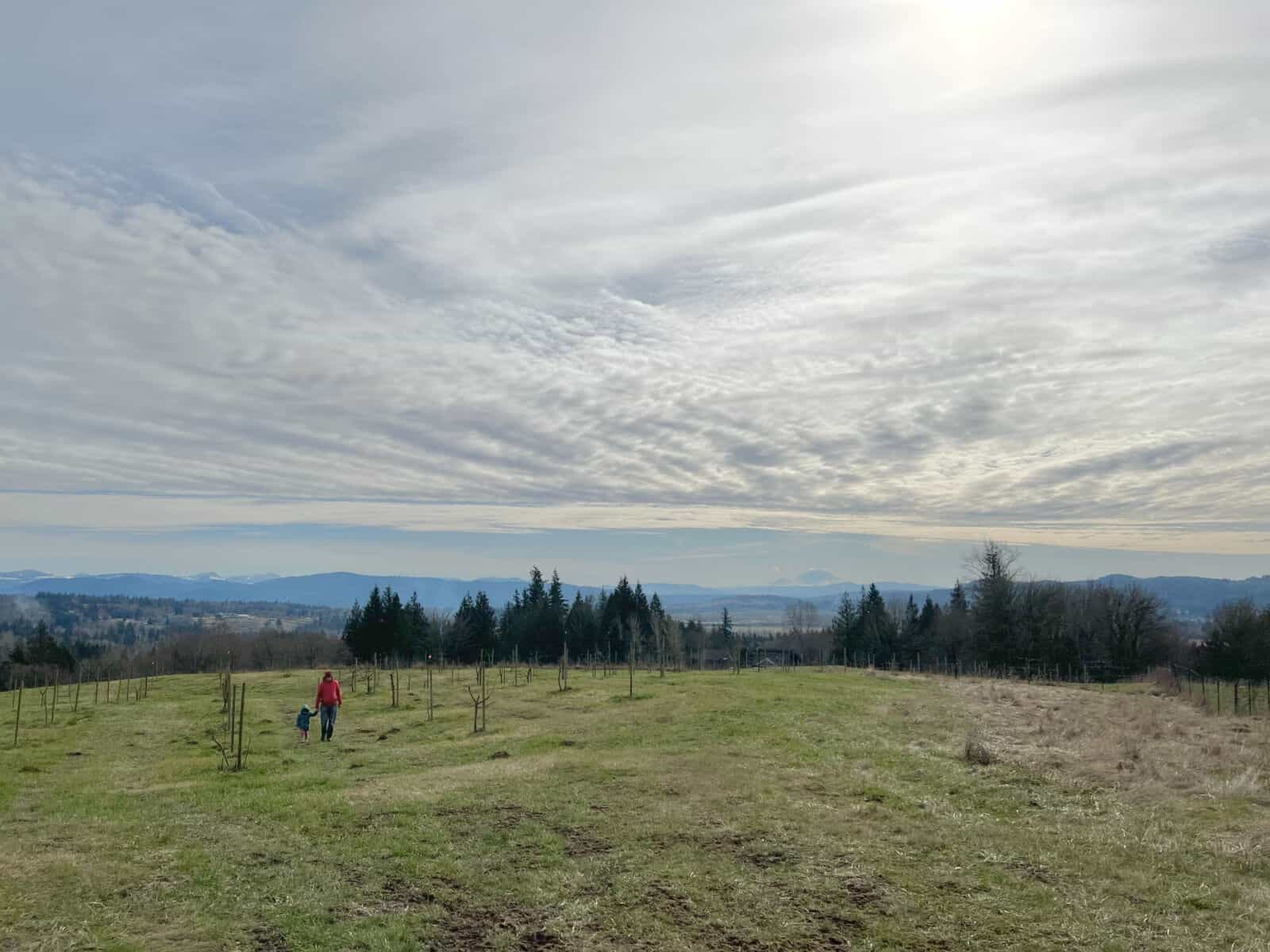 Our ciders are: Really rich and intense, aiming toward higher alcohol levels. Very sippable, and hopefully highly valued. Most of our ciders are wild-fermented, blended, barrel-aged and made in the champagne method. We want to push the quality of cider as high as it can possibly go. We want to make cider almost physically impossibly good. – Adam 
In the orchard, our philosophy is informed by: My career working as a biochemist, specifically in biofuels. In biofuels, concentration is key, and we're bringing the same philosophy to cidermaking. We've borrowed from traditional, modern and even newer sustainable approaches to try to grow amazing fruit and make the most intensely flavored ciders we can. Our overall stance is the beauty of the orchard, and the cider is a byproduct of that. – Adam
What it means to be NW Cider Cup Winners: It's data for us. Our name is Empyrical; we have to have our ciders peer-reviewed. We couldn't claim they were as good as they are unless the very best in the industry were tasting them and agreeing with us. We're putting these ciders in front of the most knowledgeable cider enthusiasts in the country, and the feedback we've received has been incredible. That raises the bar for us, and guides us. – Elizabeth
Our cider in this quarter's Northwest Cider Club box is: A single-varietal Harrison cider that we're just releasing for this box! It's traditional: very phenolic, leathery and spicy with some cinnamon holiday spice, not overly fruity like a lot of modern ciders. It reminds us of an Old Fashioned, with dark caramelized fruit and barrel notes. Like all of our ciders, the artwork and imagery on the bottle come from our pomological library, a collection of literature that we've been amassing and hope to make available to others soon. – Elizabeth
Pair Empyrical Abstract with: Light desserts or nuts and cheeses, or sip as you would an after-dinner cocktail.
Location: East Wenatchee, Washington
Owners/cidermakers: Drew and Katja Handley
NW Cider Cup Gold Medal in the Botanical Hopped category
Ciders in the NW Cider Club Discover Box: Liquid Limber, a gose-inspired hopped cider, 7.8% ABV; and Wildwood, a wintry barrel-aged blend; 7.4% ABV.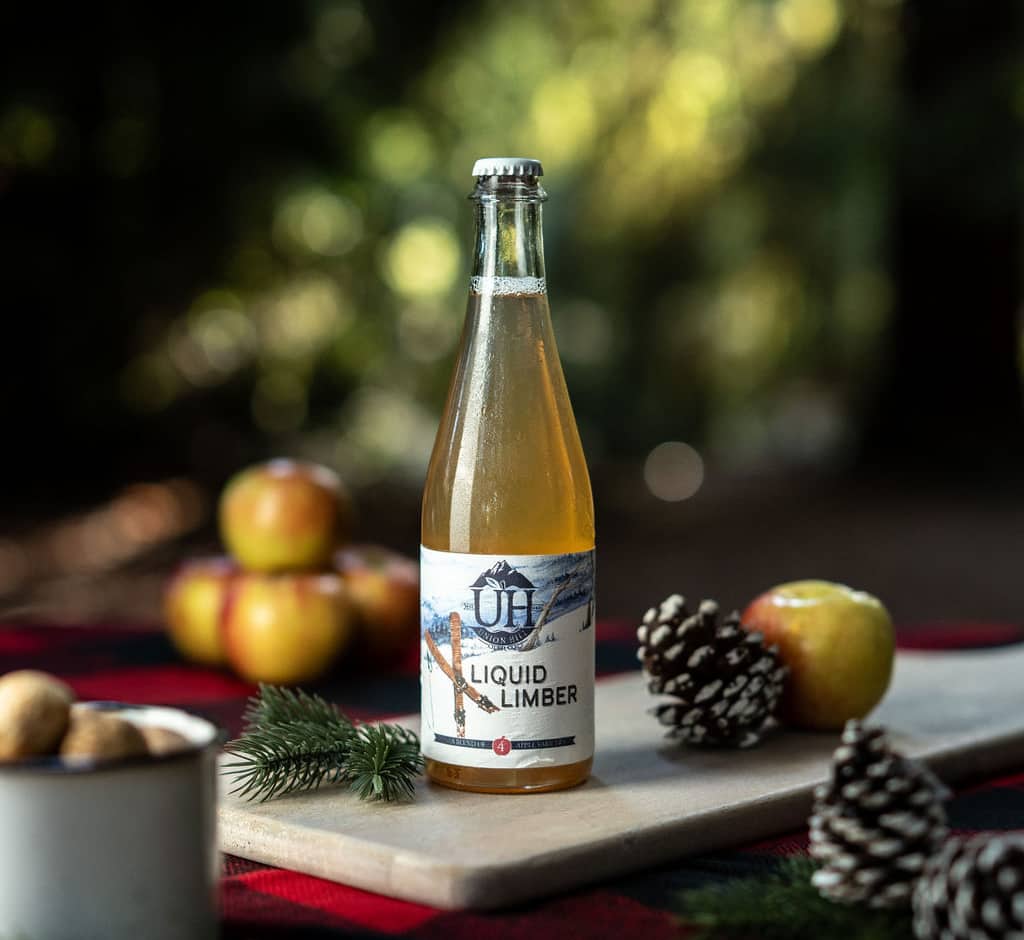 Excerpts from a conversation with Katja Handley:
Our history with apples goes back: For 50 years! My husband is a third-generation orchardist, and his family has had an orchard here in the valley for half a decade. They grow fruit for culinary purposes, the fresh market, and in 2016, we started getting excited about cider. My husband and his roommate tried to make cider in a carboy in their closet, and it was undrinkable! 
An important part of our cidermaking journey was: Stumbling across Snowdrift Cider, which is also here in East Wenatchee. We became friends with them and learned more about cidermaking and cider-specific apples. From there, we planted new orchards and grafted some of our established orchards over to cider-specific fruit, like Dabinnet and Kingston Black. We have nine different varieties now. In 2018 we first started our company; it's Drew, two of his childhood friends and my father-in-law running it. From there we've become bigger and started a tasting room. But we're still very much just a family and friends making cider and sharing our craft and our love for these cider apple varieties.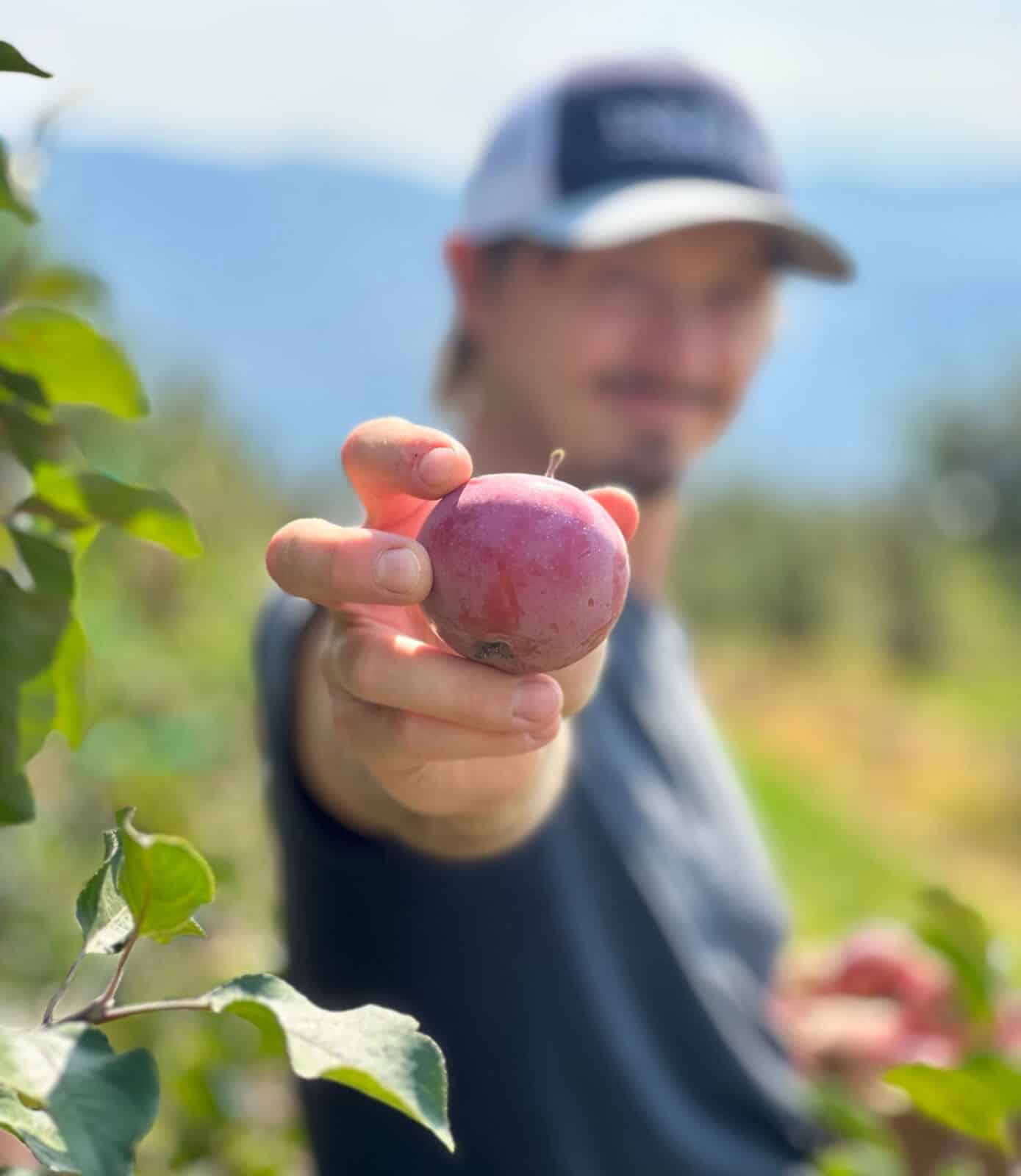 We first started making our cider in: A little garage on Drew's grandfather's property where we lived. Once we outgrew that and built a shop to have more room for pressing and tanks, we transformed that little garage into our tasting room. Two years ago we put in a little stage and a tiered lawn, and started hosting live music, and then we built a bigger tasting room, with a lot more indoor seating. We've built a little community gem! People bring their kids and dogs, socialize and drink cider and eat food; that was our dream all along, to have this little spot where people can gather and be together. 
We enter cider competitions because: There's so much work that goes into making cider, and recognition is always special and helps keep you motivated. It was our first year entering the NW Cider Cup and our hope was to gain some clarity on if what we're doing is as good as we think it is. Judging your own product can get a little one sided. We were incredibly honored to take home a gold medal for our Liquid Limber, a personal and tasting room favorite. 
Our ciders in this quarter's Northwest Cider Club Box are: Wildwood and Liquid Limber. 
Wildwood is our newest cider. It's pretty different from what we've done before. Most of what we grow are bittersharp apples, which are more acid-driven, but this is made from bittersweets. The cider is barrel aged in red wine barrels for over a year, for an amber-colored hue and a well-rounded and layered flavor. It's tannic, smooth and just a little sweet, with notes of dried apricot spiced wood and baked apple.
Pair Union Hill Wildwood with: Cheesy, rich foods, like risotto, chicken alfredo or other fall pasta dishes.   
 Liquid Limber is a cider Drew came up with when he was skiing with a friend. He thought, instead of limbering up, maybe you could just have a cider and then go skiing! It's a cider aged on grapefruit, lemon and coriander and a touch of sea salt, hopped with Galena hops. It's our winter seasonal that's really fun, fresh, complex but also very easy-drinking. Inspired by gose-style beers, it's the perfect balance of hoppy, zesty and a little salty.
Pairings Union Hill Liquid Limber with: Simple bold fare, like a burger and fries, prosciutto and goat cheese pizza or a pulled pork BBQ sandwich.
Location: Portland, Oregon 

Owner/cidermaker: Aidan Currie 

NW Cider Cup Bronze Medal in the Fruited Cider category 

Cider in the NW Cider Club Discover Box: Swift Cider Blueberry, a refreshing, floral fruited cider; 5.1% ABV.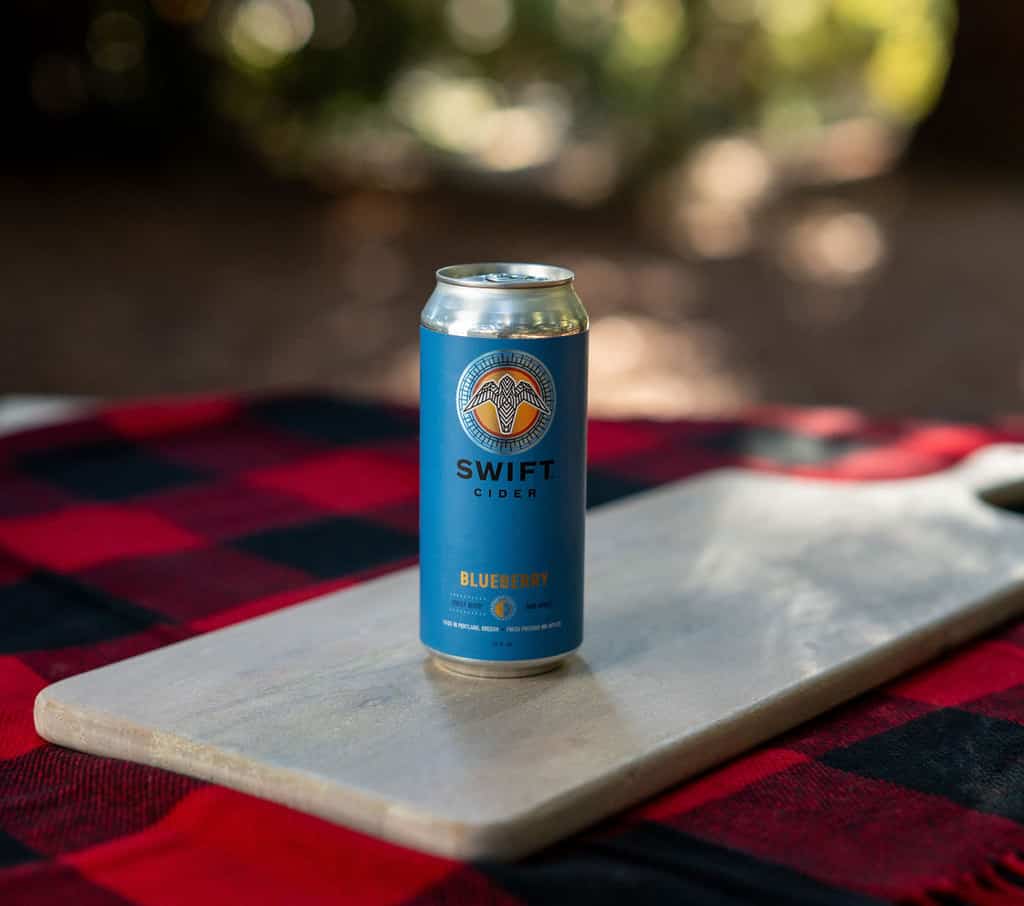 Excerpts from a conversation with Aidan Currie:
I had the idea to start a cidery: Back in 2011 when I couldn't find any local cider in Portland. There were beautiful wines and craft beers, but no real craft cider on any of the bar taps around town. I thought, the Pacific Northwest produces 85% of North America's apple crop but nobody out here is turning it into alcohol. I'd already started a root beer company in college, and worked at Deschutes Brewery, so I had a bug for fermentation and small business. 
In the beginning phases of my cidery: There was a lot of learning and scrapping it with small and limited resources. We grew into a bigger facility about five years ago, with larger tank capacity, and became a more distributed cider brand.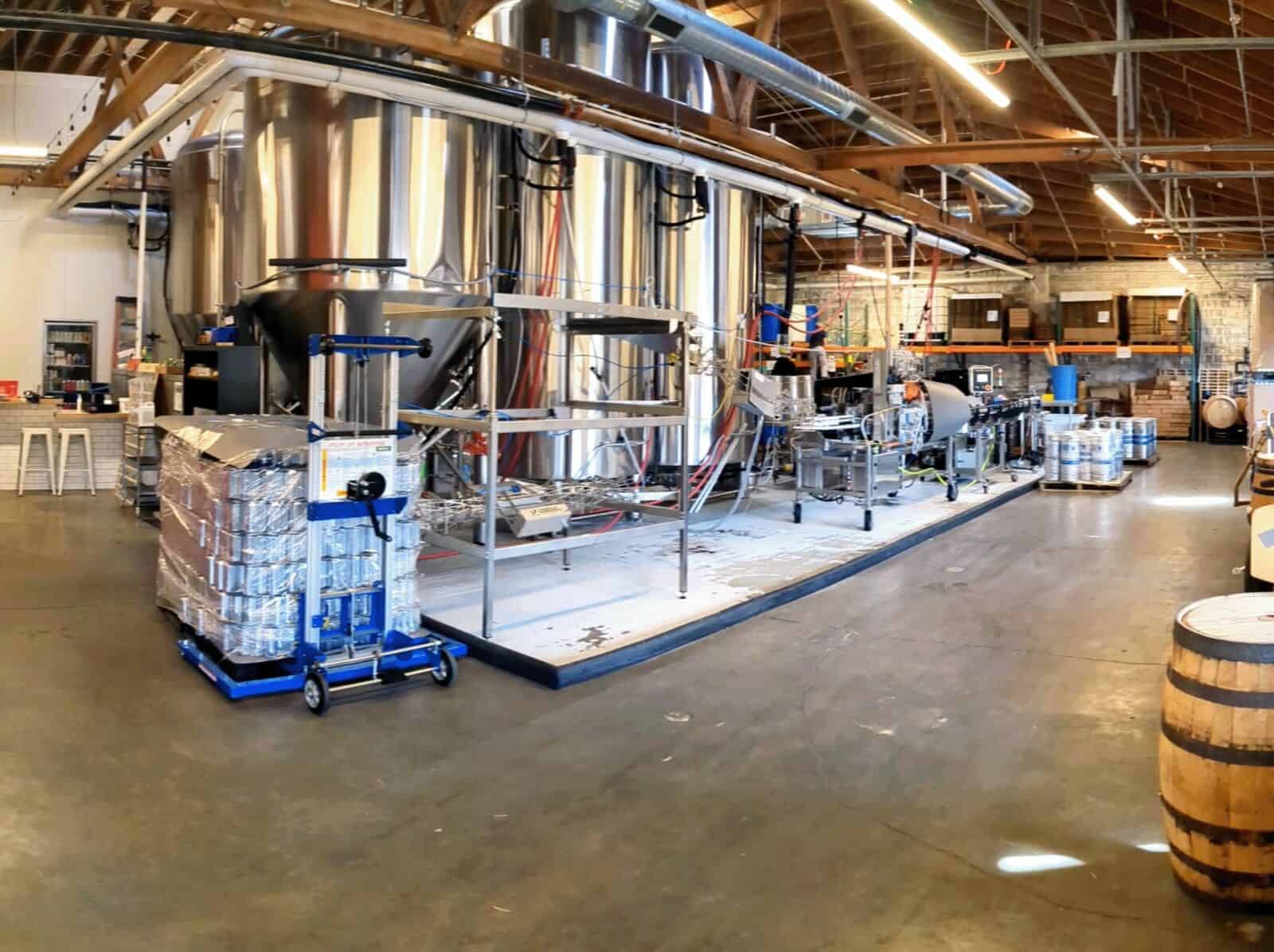 We're known for: Dry and semi-dry ciders made from apples and fresh-pressed or whole fruit. We've always tried to differentiate ourselves from the big cideries that use concentrates and very little fresh fruit. We like to experiment, too. For years we've been selling 3 to 5 main ciders, and up to 40 small-batch releases a year. 
My thoughts on cider competitions and awards are: These days, I get so many emails from cider competitions I've never heard of, it can feel like a scheme sometimes. But the NW Cider Cup, that's the exact other side of the spectrum. They're trying to do everything right, and they've gotten better with experience. They define styles that are common in the market, and do training to educate the judges. And the judging is really good; people take their time with it. For us small cider brands, even sending a few bottles to a competition is precious to us, so the judges honoring that effort and giving feedback is important! 
Our cider in this quarter's Northwest Cider Club box is: Swift Blueberry Cider, which was an award-winning cider at GLINTCAP and the NW Cider Cup! People make a lot of fruited ciders with concentrates and sugar, but ours is made with Northwest blueberries for a real, fresh blueberry character, with a medium sweetness. It's a clean fruit-forward cider, with blueberry on the nose, and a little bit of spicy, fresh jammy blueberry on the palate. We don't add sulfites to our ciders which helps the cider develop in the can, so this actually ages well! Over time, you'll see more jammy flavors and apple notes pop through the cider. 
Pair Swift Blueberry Cider with: A fatty fish or a straightforward steak; or sweet treats, like fresh baked blueberry muffins, or high-quality dark chocolate or chocolate truffles.
There is so much more to explore in the winter Northwest Cider Club boxes! Head to the Northwest Cider Club website to get the full deets, and don't forget to join the club by November 9 to ensure delivery in plenty of time for the holidays.
All other photos: Courtesy of their respective cideries