Yesterday marked the first-ever judging of cider as part of the Pennsylvania Farm Show. In Harrisburg, at the Pennsylvania Farm Show Complex and Expo Center, 26 entries from Pennsylvania cideries went head to head in seven categories (listed below). The only specifications for entry were ciders that use 70% or more Pennsylvania fruit in production, and that all entering cideries must be Pennsylvania Cider Guild members (…wow, how many times do you think we can use the word "Pennsylvania" in one post?!).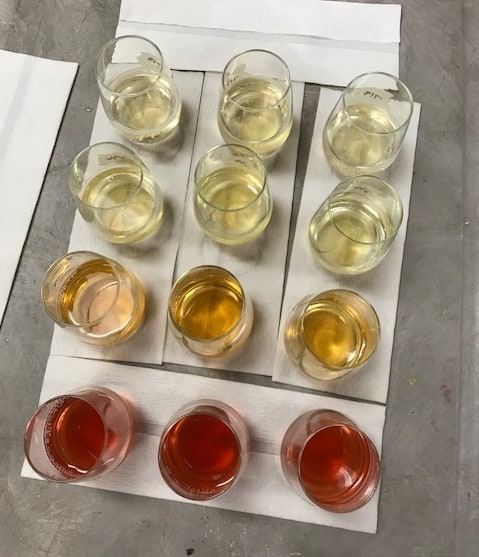 It's been a good year for cider in Pennsylvania — the Keystone State ranks 6th in the nation in the number of cider producers, and saw $25.6 million in sales in 2016. More and more bars and restaurants are adding craft cider to their menus, and sales and production received a serious boost from the legislation Governor Tom Wolf signed last year that provided new avenues for public support of the state's wine, craft beer and distillery industries.
"We now have 43 cideries statewide, up from 15 just two years ago, with existing producers expanding their product lines, and new businesses taking advantage of Pennsylvania's abundant apple orchards to launch new production," said Pennsylvania Agriculture Secretary Russell Redding. "This enables us to show off the diversity and quality of yet another Pennsylvania product with a new competition during the 2018 Farm Show."
The judges in the Pa. Cider Competition were Ron Sansone, Daniel Pucci and Meredith Collins. (Fun fact: All of these fine folks have written for Cider Culture!).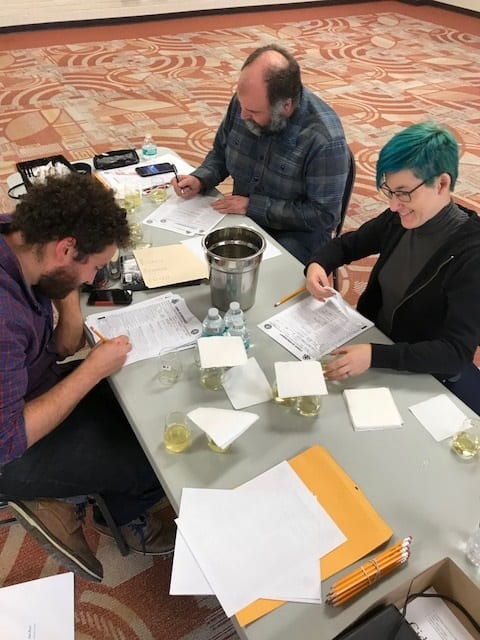 The winning entries will be announced in a ceremony on Saturday, January 6, during the 2018 Pennsylvania Farm Show, at Pennsylvania's State Fair. Prizes will be awarded in seven categories:
Modern Cider: Made primarily from culinary or table apples
Heritage Cider: Made primarily from multi-use or cider-specific bittersweet or bittersharp apples, with wild or crab apples sometimes used for acidity or tannin balance
Sour Cider: Those produced in Northern Spain (notably Asturias and Basque Country) and other regions in which similar apple varieties and production techniques are used to achieve a profile similar to traditional Spanish ciders
Fruit Cider: Ciders with other fruits or juices added
Hopped Cider: Ciders with added hops
Spiced Cider: Ciders made with a combination of added spices, such as cinnamon, nutmeg and allspice
Wood Aged Cider: Barrel-fermented or barrel-aged ciders in which the wood or barrel character is a notable part of the overall flavor profile.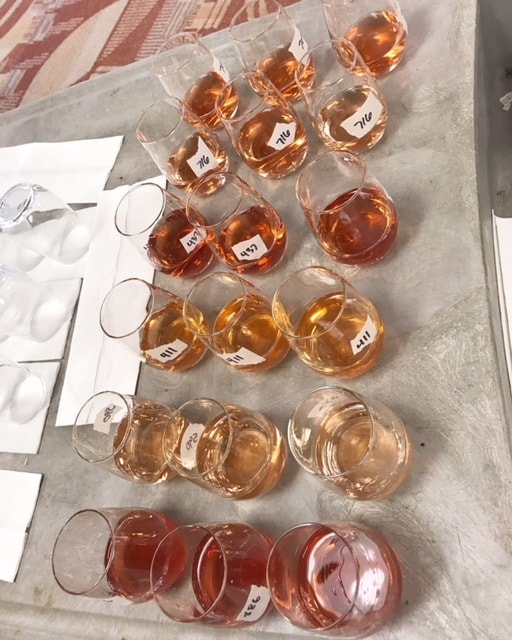 When the winners are announced early next year, we'll be sharing that info with our readers. But, in the meantime, we'd like to congratulate the Pennsylvania Cider Guild and all the cideries who entered the first Pennsylvania Cider Competition!