Remember back in August when we told you about Portland Cider Co.'s 3rd-Annual PDX Apple Recycling Program? This was when the company called on its neighbors in the Portland Metro area to bring in fallen and unwanted summer apples and fruits. The goal was not only to rescue these fruits, but to make a special cider with all of the donations. Well, it looks like that cider is all finished and ready to go!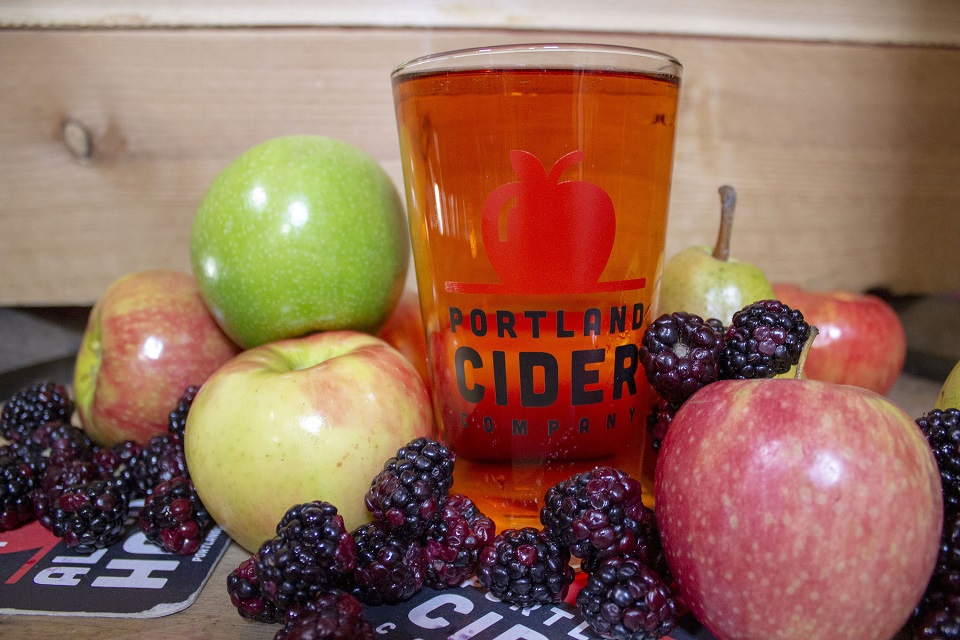 Portland Cider Co. will release its Oregon Wild Community Cider on Sunday, Oct. 21, which also happens to be National Apple Day! This crowd-sourced cider will be on tap at the Portland Cider House, as well as the Portland Cider Taproom & Cidery in Clackamas.
This year's Oregon Wild cider includes blackberries, pears and apples from backyards all across Portland. The fruits were fermented together with a red wine yeast, then lightly sweetened with fresh-pressed apple juice. Its lovely crimson color and intense fruitiness makes this limited release the company's favorite version of Oregon Wild yet. All proceeds from the sales of this cider will be donated to the Oregon Wild, a conservation organization working to protect and restore Oregon's wildlands, wildlife and waters.
According to Lynda Parrish, owner of Portland Cider Co., "Last year's Oregon Wild cider release raised $4,700 for the non-profit dedicated to our public lands and wildlife here in Oregon. We're really proud of that, as well as the relationships we've made across the community. From the neighbors donating and pressing their apples, to the restaurants and growler stations who have donated the proceeds of their sales of the cider, to the customers buying it – it truly has become the epitome of a 'community cider.' We're aiming to raise at least $5,000 for Oregon Wild this year!"
Head to either of Portland Cider Co.'s locations this Sunday to taste the fruits of the community's labor.
Find Portland Cider Co. at 3638 SE Hawthorne Blvd. in Portland, Oregon; phone: (503) 206-6283; and 8925 SE Jannsen Rd., Bldg. F in Clackamas, Oregon; phone: (503) 908-7654.