"Freedom and Unity": this is the state slogan of Vermont, a sentiment its residents are serious about upholding. The state is known for its stunning natural beauty, agricultural resources, non-conformist thinking and ideals and love of adventure in the great outdoors. Woodchuck, the cider company that's been synonymous with Vermont's values since its founding in 1991, echoes the state's motto with one of its own, equally as passionate: "Independent to the core."
Though you can find Woodchuck's ciders all over the country, the company is fiercely loyal to its home state and it is now wearing its heart on its sleeve even more with the launch of its brand-new 802 Cider Collection. This new line of orchard-to-glass ciders is like a love letter to Vermont — 802 is the state's area code. The 802 Cider Collection is made exclusively with local apples, meant to simultaneously capture the essence of the state's spirit while supporting Woodchuck's neighboring farmers.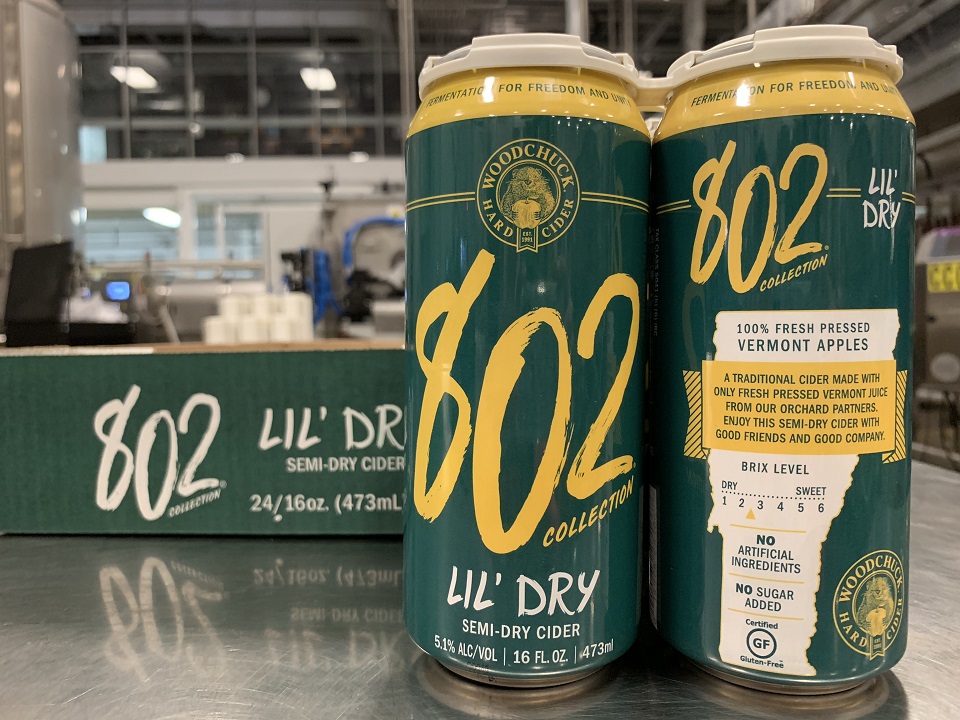 The first release in the 802 Collection is called Lil' Dry, a medium-bodied, semi-dry cider coming in at 5.1% ABV. This brand new cider was sent to distriutors in mid-October and is still being rolled out to retailers' shelves.
Woodchuck's cider maker, Ben Calvi, says that this cider is his team's interpretation of the quintessential Vermont cider, and Lil' Dry will feature the culinary cider apple varieties grown nearby.
"Because our climate has a late start to the growing season and a nice, long cool fall, a lot of our apples, like Northern Spy, Liberty and McIntosh, have a lot of good acidity," he notes. "So Vermont-style cider is very fresh and fruit-forward with the aromas and flavors with that fruit, with a bright, snappy acidity."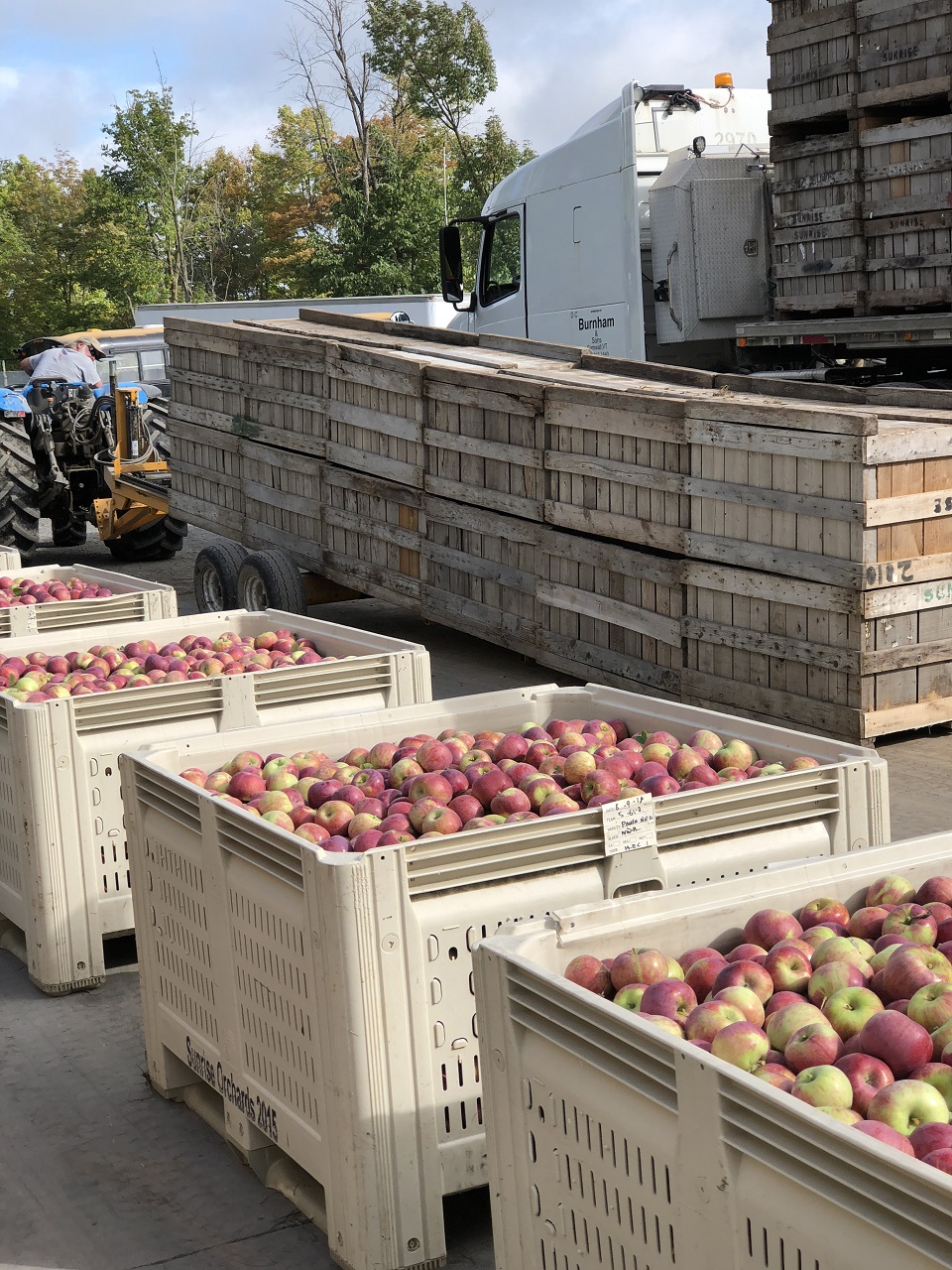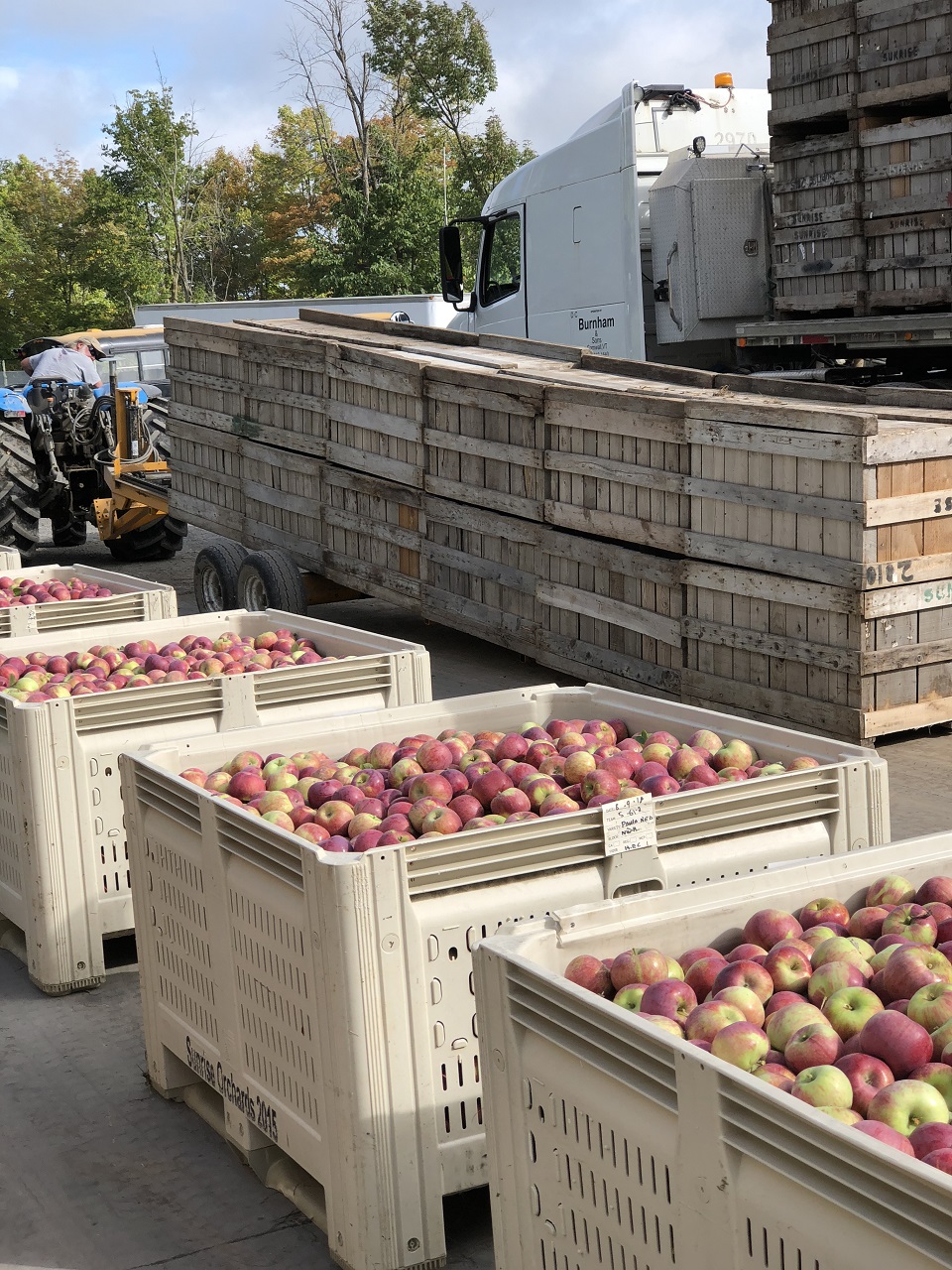 For Lil' Dry, Calvi reports that the team relied on apples that were freshly harvested and the juice was treated to a long, cool fermentation to preserve as much of the flavor as possible. The only addition is yeast, with no other sugars, flavors or infusions in the mix. For residual sweetness, juice from the same Vermont apples used were blended back into the cider, for a nice round, balanced finish.
For him, Calvi says the cider is evocative of his experiences as a young kid living in Vermont. "Every fall we'd go to a pick-your-own orchard and have the experience of tasting the difference between apple varieties, it's such a visceral memory of growing up here."
Innovation is nothing new for Calvi and his fellow cider makers. Together, they work on product development and new products nearly every month. But, because of the intense competition in the cider industry, retailers may only offer brands one or two spots on shelves, so bringing new products fully to market can be a challenge. The addition of 802 Lil' Dry to Woodchuck's core lineup feels really exciting and positive to the team.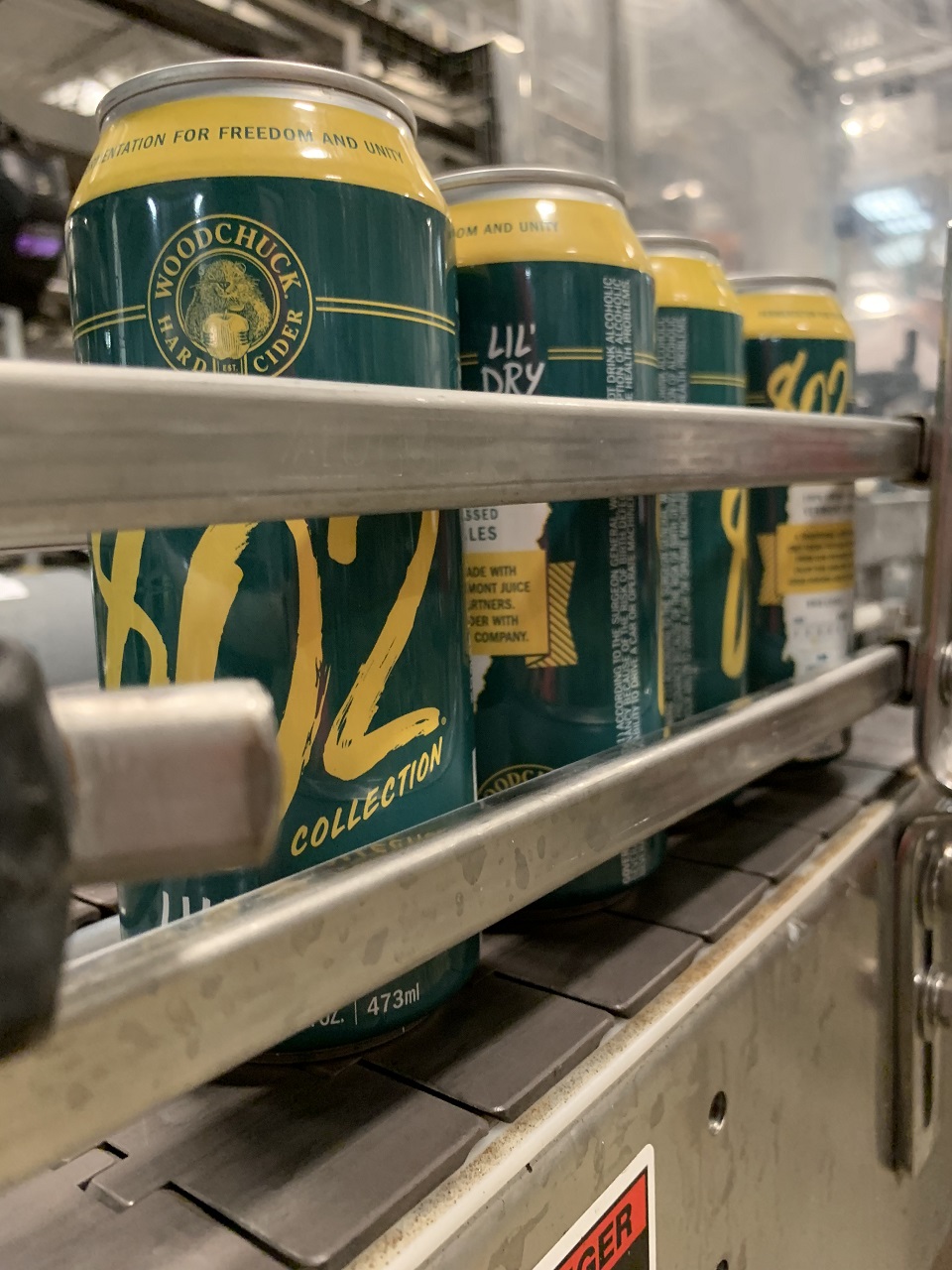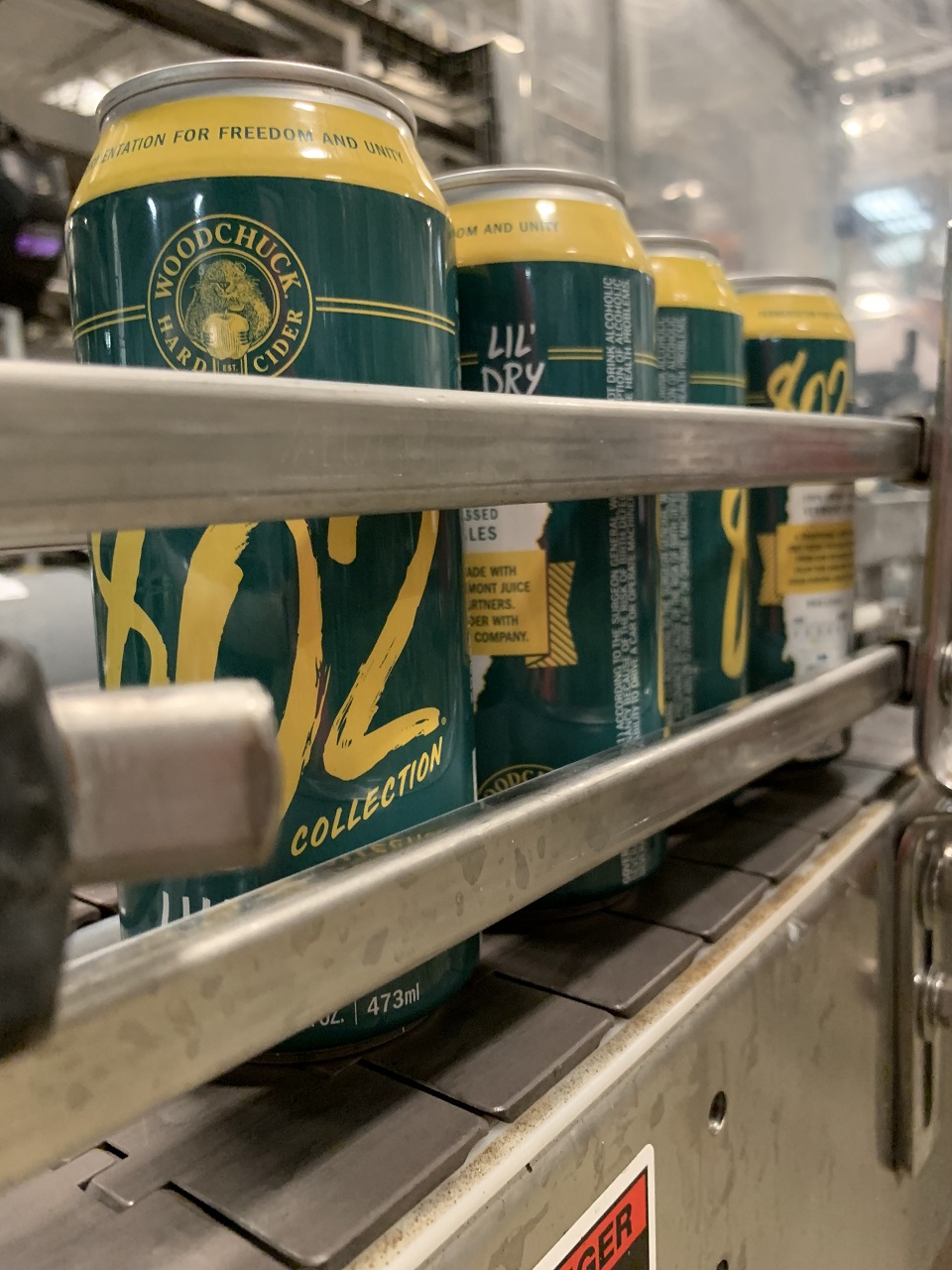 "[In the consumer market] in the past five years, there's been some renewed interest in the heritage styles and connections to places and orchards," Calvi says. "That drove the concept of bringing the 802 lineup together: going back to basics, expressing cider through how the apples were sourced, the yeast you used and the cider making styles you chose."
Calvi, who has a professional background in wine making, also appreciates the connection to the local growers in their region that the 802 series gives his team.
"Getting to know orchardists and apple farmers over the past five years has been a lot of fun," he says. "Having that personal connection, knowing where the apples come from — not just the farm, but the person as a farmer — those deep relationships making it sustaining and fun."
One of the main growers that Woodchuck has been sourcing from is Sunrise Orchards, just about five miles away from Woodchuck's Middlebury-based cidery in Cornwall, Vermont. Barney Hodges, an owner and farmer at Sunrise, comes from a long line of apple growers. His 175-acre orchard, which his parents founded in 1974, is a strictly wholesale fresh apple producer that began providing apples to cider makers in 2012.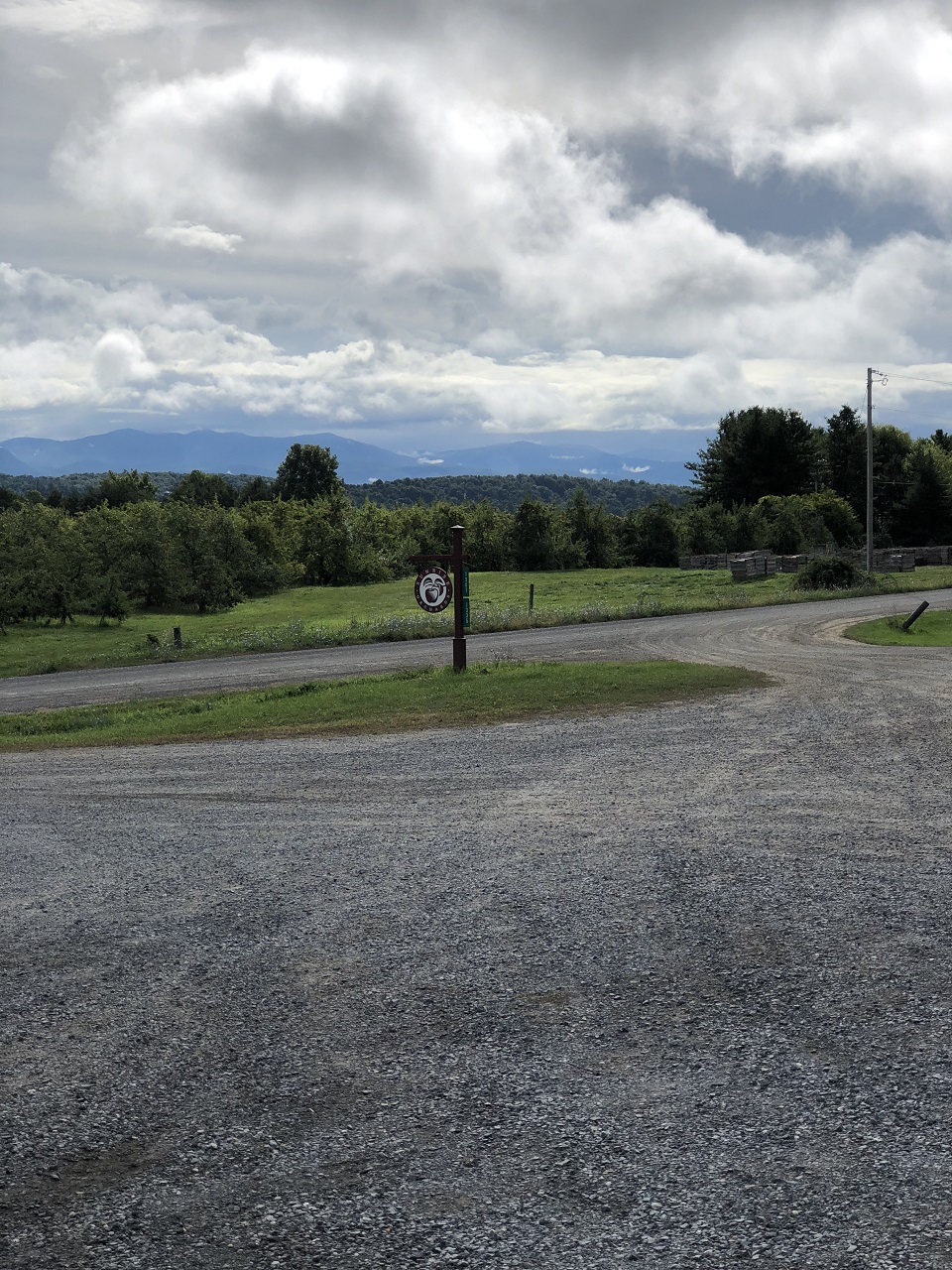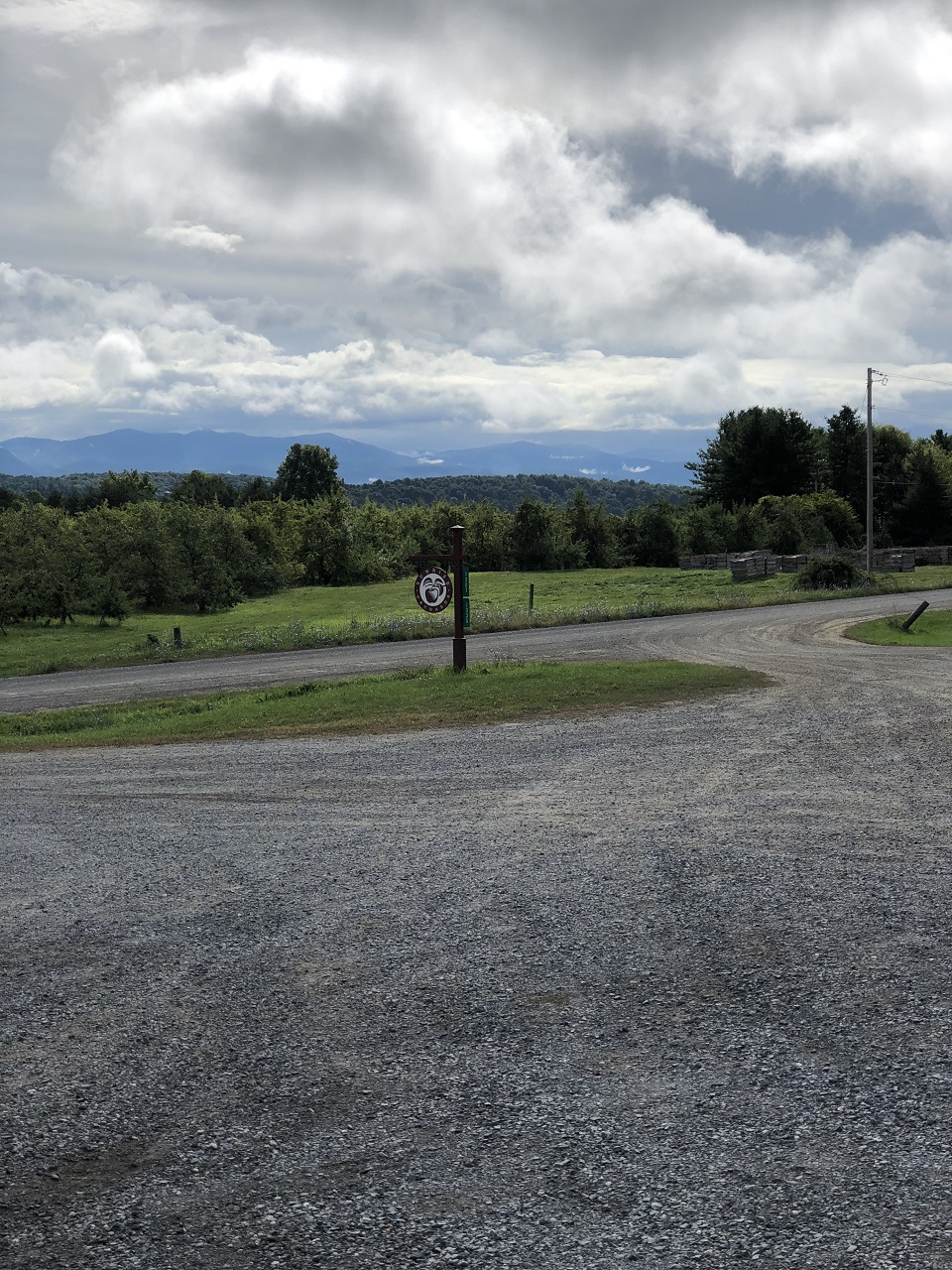 "My relationship with Woodchuck really grew under Ben's predecessor, Dan Rowell. He was really interested in securing a long-term stable supply of apples in the area," Hodges remembers. "He believed that Vermont had the right climate for cider production and that if the cider category continued to grow, there could be a need for a more stable, local supply [of apples]."
For working farms like Sunrise Orchards, relationships with cider isn't just about bringing on new wholesale accounts.
"What the hard cider industry has done for farms in Vermont, and our farm, is that it has provided value to the lowest segment of what we grow as apple providers," he explains. "If we grow 1,000 bushel apples and put them in bins, 15 or 20% might be process-grade fruit, and because of cosmetic factors it's difficult to sell for any value."
In the past, these cosmetically imperfect apples have to be sold to the juice market and sweet cider makers for just 5 or 6 cents per pound. Selling to cider makers who are willing to invest in these farms to ensure enough apples to keep up with their production schedules, Sunrise Orchards can fetch prices closer to 20 cents per pound and cut some of those losses in a meaningful way.
"That's helping the economic viability of farms like ours," Hodges says.
Plus, Hodges explains that forging a solid relationship with Woodchuck cuts to the heart of his company's values.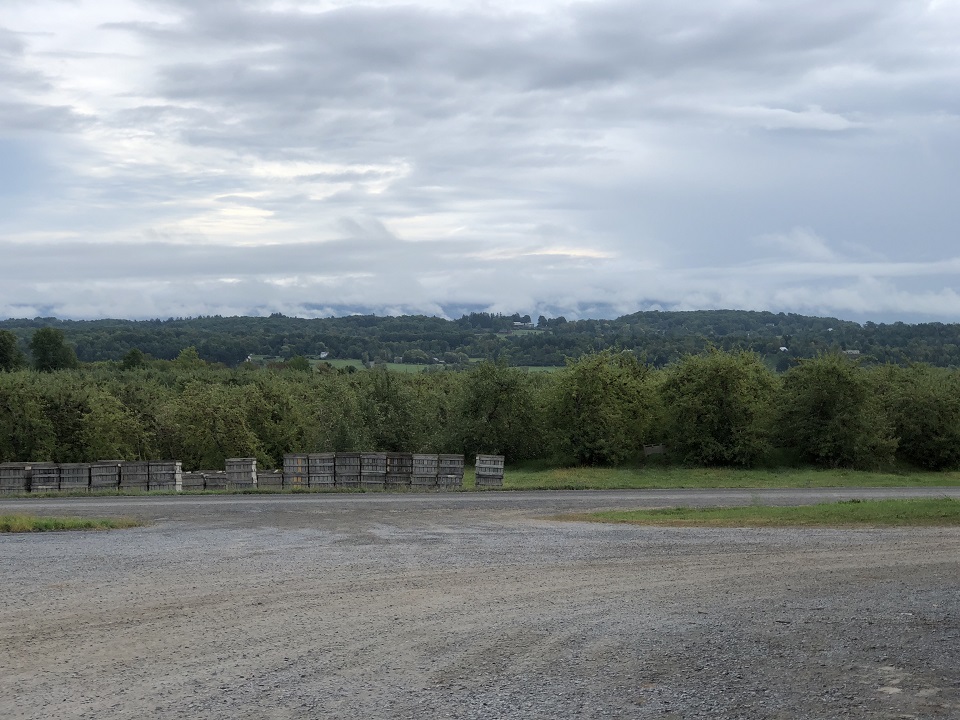 "It's harder and hard to have relationships in the wholesale produce world," he notes. "It's all price — there's no face to the product, and most buyers don't care who we are, and it's very depressing. This is the type of [caring] relationship we want to foster."
When you crack open a can of Lil' Dry, or take that first magical sip from a freshly poured draft, you're not just tasting the fruit of Vermont, you're tasting the result of what the local culture is all about: freedom and unity.
Ben Calvi puts it this way: "When people drink cider, it seems like a value-added product and not so much an agricultural one. But with Lil' Dry, we want people to understand that it is agricultural. Woodchuck is a good community member and we want to celebrate that by having a cider that reflects that and creates a connection to the agriculture here."  
Follow along with Woodchuck cider via its website, Instagram and Facebook, and keep an eye out at your favorite bars and bottle shops for the release of Woodchuck 802 Lil' Dry in mid-October!