Wild, unexpected, untamed, complex … these are just a few of the words we've heard people use to describe Son of Man's Sagardo cider. Funnily enough, it's the same palate-electrifying, head-scratching experience that this Oregon-based cidery's founder, Jasper Smith, had when he first tried Basque cider, a moment that would change the course of his career.
"One night, my wife Ella and I were out to dinner and a server suggested Isastegi, an imported Basque cider," he remembers. "They offered to let us try some, and it was for both of us an eye-opening experience. It was like, WHOA this is good and different, and we liked it so much."
Smith and his wife, who are both from Portland, mostly drank natural wine and farmhouse beers, beverages they considered more in line with their dietary ethics. At the time, Smith worked for a sustainable agriculture company, and the couple sourced most of their food from local producers and farmers markets. The limited experiences they had with other ciders weren't quite positive; they often found them too sweet and adjunct-heavy. But Basque cider, which is spontaneously fermented without commercial yeasts and tends to be bone dry, funky and lightly carbonated, presented a whole new side to the beverage. Jasper and Ella were hooked.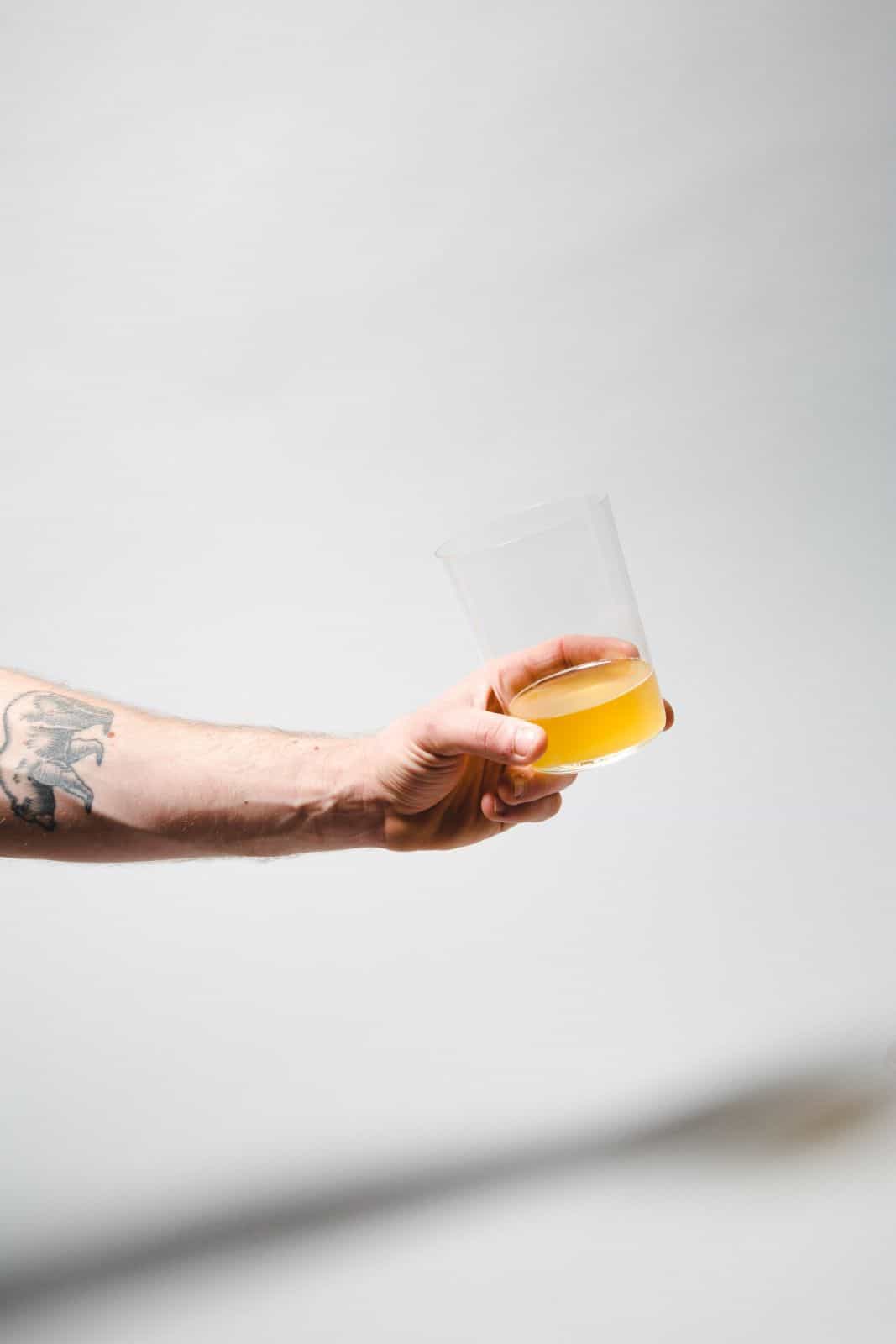 "We were enamored," Smith says. "We ordered everything we could, even though we could only get 6 or 7 brands in the States."
After about six months of obsessing over Basque cider, the couple booked a trip to Basque Country in Spain in 2016, where they visited 20 cider houses in 7 days, immersing themselves in the culture.
"It was incredibly compelling to dive into that … in the US, cider is more beer-aligned, and people don't necessarily think of cider going with food," Smith says. "[In Spain] It's incredible to see that with chorizo, steak, all sorts of fish and all the pintxos, cider is the drink of choice."
After coming back to Oregon, Smith realized there wasn't really anyone making this style of cider in America, and saw an opportunity to do something that he and Ella felt truly compelled by. They pitched their concept to Guillermo Castaños, a Basque oenologist and cider consultant who works with over 10 cider houses in Spain to improve operations and technical development.
"As we met these 5th and 6th-generation family cider makers in Spain, everyone said we needed to meet him, and we did. Now we're really close friends!" Smith says. "We spent two years figuring out what fruit in Oregon we could get our hands on, some through chemical analysis, some through just tasting apples."
In 2018, they got their first fruit in, pressed it and started making cider. Thus, Son of Man was born.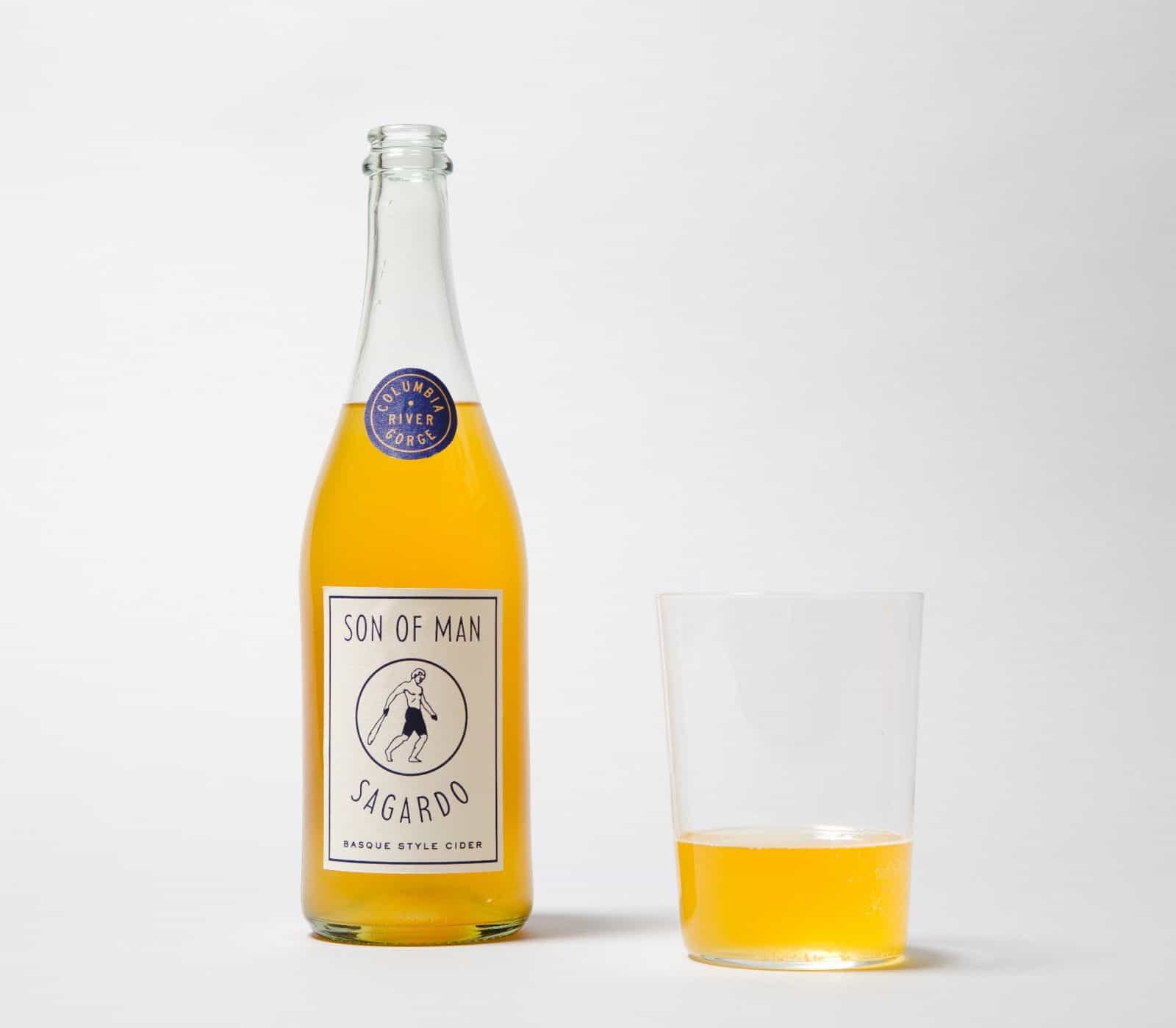 The apples Smith uses come primarily from small farms that grow fruit specifically for cider in the Hood River Valley and the Willamette Valley in Oregon. His cider-making facility is in Colombia River Gorge, which he says has a kind of "Twin Peaks vibe." In a wild stroke of serendipity, this region is remarkably similar to Basque County in geography and climate. Even the lifestyle, Smith remarks, is similar in both places, with many people enjoying outdoor activities like hiking, biking, surfing and rock climbing.
"You could drop a Basque person in Oregon and they might think they're home," Smith claims.
The fresh fruit arrives from the farms in August or September and is generally packaged in February or March of the following year, a slower scale and process that is similar to a winery model. Son of Man works with a mobile juicer, but after that (much like with natural wine), there is pretty minimal intervention toward the end product.
"The only thing we control is the temperature," he says. "We let the natural microbes do their thing … so, it's not going to be exactly like what you get in Spain, because the fruit and microbes are different, but it's like our version."
Not using commercial yeast, he admits, took a "giant leap of faith." Relying on wild fermentation comes with some of risks, but Smith did a ton of research and homework in advance. All of their fruit is picked at very specific times, often a few months before other orchards are harvesting, so that the pH levels are stable both pre- and post-malolactic fermentation, which helps to inhibit the growth of bad bacteria. He also says that they take extra care to work very clean in the cellar.
The first vintage was 2018. Son of Man launched in Oregon, where it was very well received. Next, they expanded to Washington State and California, and are now working with a wine distributor in New York, Pennsylvania and Washington, DC. The idea was to first try markets where they had connections and that also have great restaurant scenes. Smith says he wants Son of Man to be on the menu in places where cider isn't an afterthought.
"Restaurants do all this work to have awesome beverage programs — cider should not just be a thing they have to appease people who can't tolerate gluten!" he says. "Our cider goes with food and has the same energy and desire to make it special going into it as your favorite beer or wine."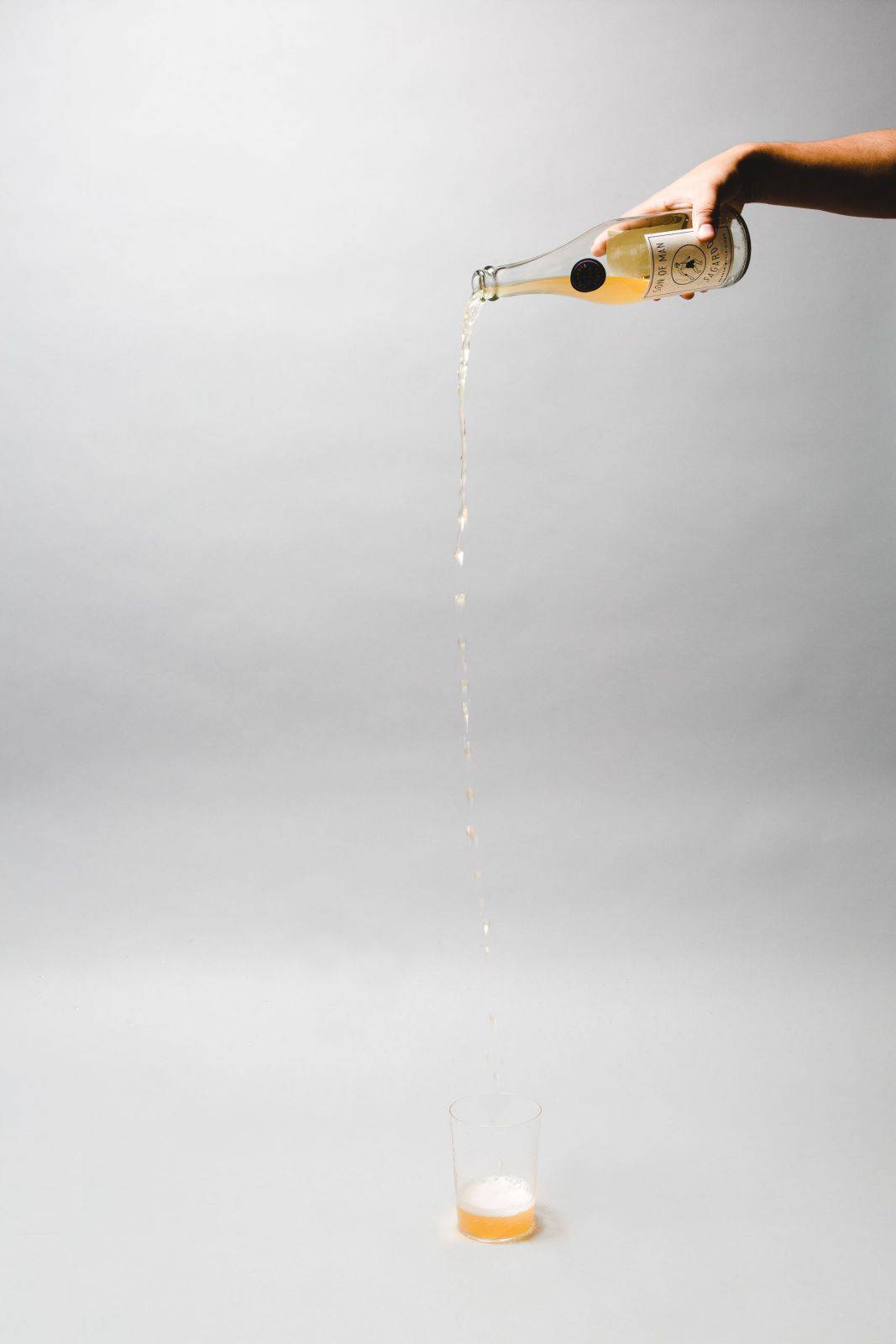 For the time being, Smith plans to only continue producing the brand's core offering, Son of Man Sagardo.
"I might at some point get bored and want to do something new, but there's so much potential expressiveness from the fruit and tweaking the varieties that we use year-to-year, I'm so excited about that," he says. "The goal right now is to focus on fine-tuning and perfecting what we're doing."
To learn more about Son of Man, check out its website and follow along on their spontaneous fermentation adventures on Instagram.