Craft cider maker The Big Bear Cider Mill in England is hoping to take its cider offerings to all new heights with the launch of its Crowdcube crowdfunding campaign.
This Essex-based craft cider producer released its first cider batch five years ago and currently makes its naturally gluten-free and vegan cider from pesticide-free, traditional cider apple varieties, which are grown in thriving orchards that have been created from regenerated gravel pits. In order to expand its cider product reach and to produce more cider offerings, The Big Bear Cider Mill has decided to start a Crowdcube funding campaign to help reach the target monetary goal.
The buzz is so great, The Big Bear Cider Mill has already reached 46% of its target funding goals! But, the team is hoping to do more and reach their ultimate funding goal. Want to help make The Big Bear Cider Mill's dream a reality? Contribute to the established Crowdcube campaign and help The Big Bear Cider Mill get its variety of ciders out to the masses.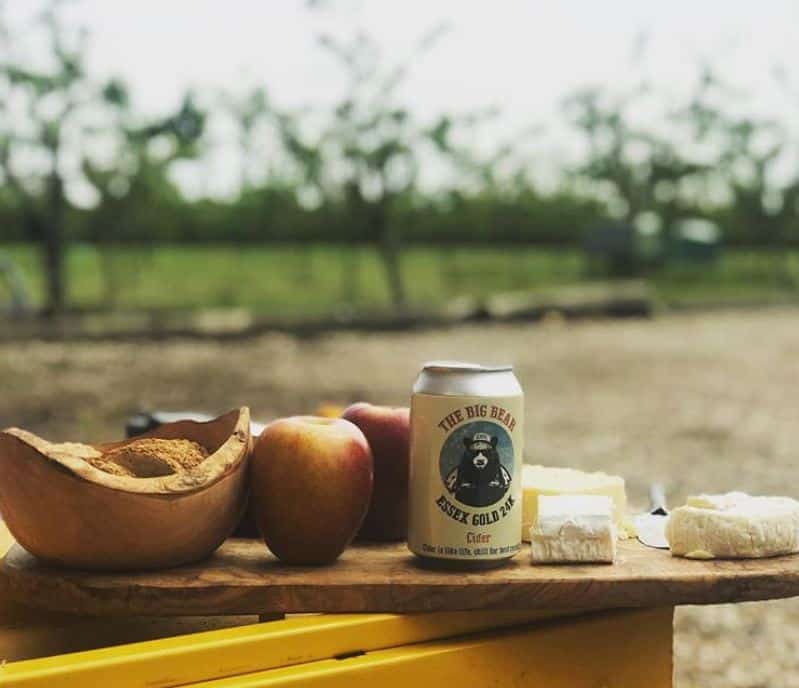 The Big Bear Cider Mill is currently working closely with well-known cider professional (and occasional Cider Culture contributor) Gabe Cook, AKA The Ciderologist, and is hoping to take all that it currently has, such as the land, the trees, the approvals, infrastructure and a sturdy 10,000 square-foot steel building frame, and construct a production facility to expand the cider offerings.
Learn more about The Big Bear Cider Mill via the Crowdcube site and consider contributing and lending a hand to this Essex cidery seeking a route for expansion of its popular cider offerings.