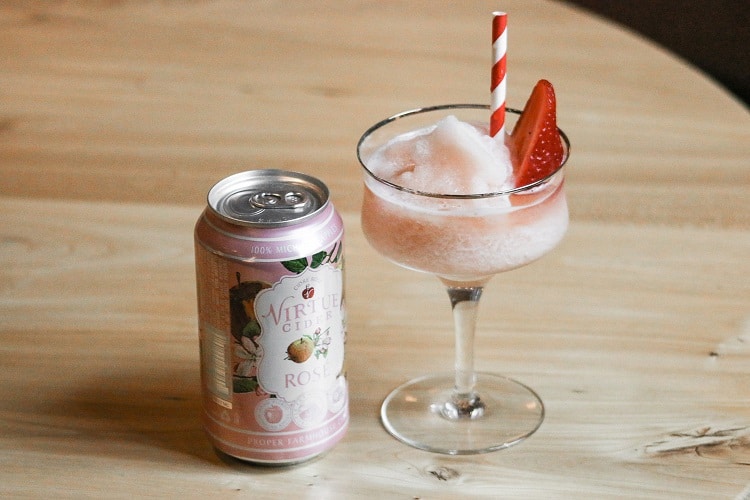 Just when you thought rosé ciders couldn't get any more fabulous and internet-breaking … meet Cider Frozé! This adults-only slushy drink seems like the kind of thing you can only get at a bar or some guest-list-only pool party, but thanks to the wonderful folks at Virtue Cider, you can make this dreamy pink drink at home with just a handful of ingredients and a blender.
Cool things off in a major way at your next get-together or barbecue with this frosty, boozy treat:
Cider Frozé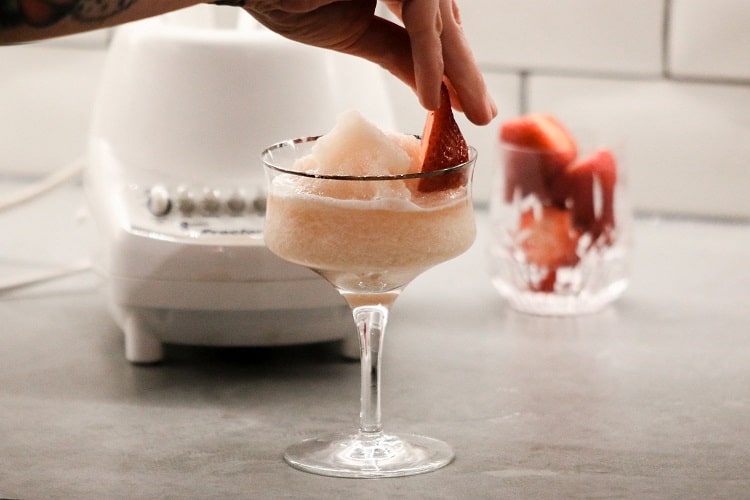 Ingredients
3 ounces cherry or grapefruit juice (or any combination of the two)
8 ounces simple syrup
24 ounces Virtue Cider (technically, you don't have to use rosé cider, but why would you not?!)
Ice
Method
Pour the cider into a large, shallow pot or ice cube tray, and freeze for at least six hours or until almost solid.
Scrape the frozen cider into a blender.
Add the juice, simple syrup, and one cup of ice and blend until smooth.
Transfer the blended mixture to a pitcher, and freeze until the drink has thickened, for at least 30 minutes.
Blend one more time until the frozé is smooth.
Divide among four glasses, and garnish with a strawberry slice and paper straw.
Looking for more cider cocktail recipes to survive the summer heat? Try our Bold Rock Blackberry Mojito Cooler, Cider Mint Julep and Summer Cider Sangria!