Spring is in the air! And wow, are we ready for it. While, at first, we were grateful for winter's chill and the many excuses it gave us to stay inside and make comfort-food snacks (hello, pretzels with cider cheese sauce) and sip warm winter ciders, now we crave sunshine! Short sleeves! Berries by the barrel-full!
Happily, there are ciders for every season, and we've gathered seven ciders that feel just right for the blossoming of glorious spring: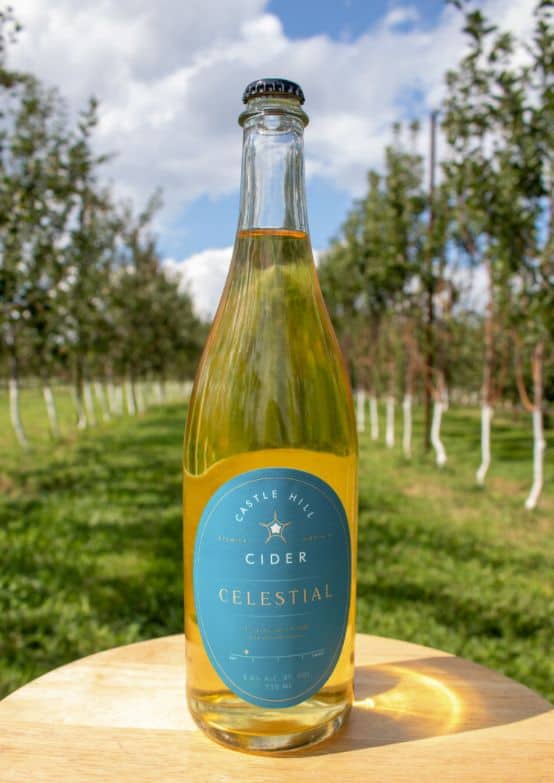 It might seem funny to kick off this list with a cider that's not pretty in pink or packed with spring fruit, but some of the strongest signifiers of spring sipping for us are light, easy, breezy ciders that balance complexity and pure refreshment. Find all of that in Castle Hill Cider's Celestial, a subtly tannic cider with notes of citrus, floral and spice. A combination of 100% estate-grown heirloom and bittersweet apples (Harrison, Albemarle Pippin and Gold Rush) yield a truly pretty cider that's perfect with vegetable-forward seasonal fare. Shop online or visit Castle Hill's taproom to purchase cider in-person. 6065 Turkey Sag Rd., Keswick, VA; (434) 296-0047
Graft Cider's Green is Gold, the spring release in the brand's new philanthropic Green Planet Cider series seems to have read our desires for fresh, cobweb-clearing flavors. It's a spring take on a classic gin-and-tonic cocktail, with light, citrusy flavors blended harmoniously with New York State cider. Plus, for every case of Green is Gold that is sold, Graft is donating $1 to One Tree Planted with a goal of planting 5,000 trees! Find some near you with the Graft finder tool. Newburg, NY
Just as our lawns start to grow back and bring some much-needed green to the color palette of the world, Washington State-based Incline Cider's The Legend Lemongrass Cider offers a dose of freshness and life. We love how citrus and apples play together, and lemongrass offers a slightly more earthy, herbal experience than straight-up lemons, kind of like putting your face to a patch of sunshine-warmed grass and taking a sniff. This refreshing cider offers big notes of lemon and grapefruit on the nose, with a tart, balanced finish. Order online, head to Incline's taproom or use its Cider Finder to locate some near you. 2115 S C St., Tacoma, WA; (253) 327-1923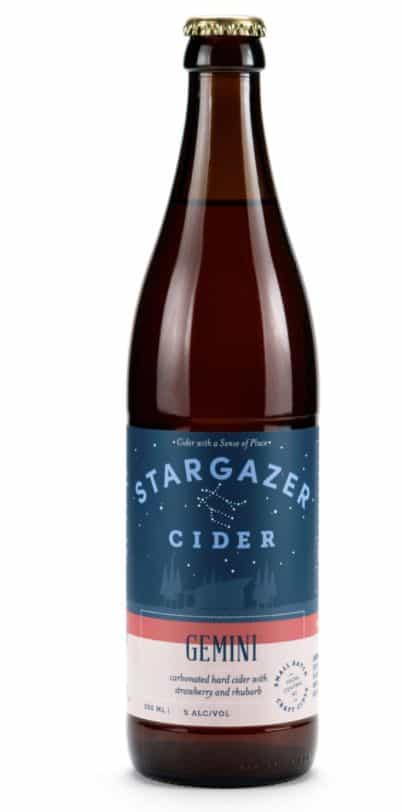 Give us ALL of the strawberries! Gemini is a perky seasonal from Stargazer Cider, blending Southern apples with strawberries and rhubarb for a light-hearted, berry-forward situation. Look for it, for a limited time only (just like strawberry season), on Stargazer's online shop or at the James Creek Cider House tasting room in Cameron, North Carolina. 172 US-1 Highway, Cameron, NC; (910) 245-9901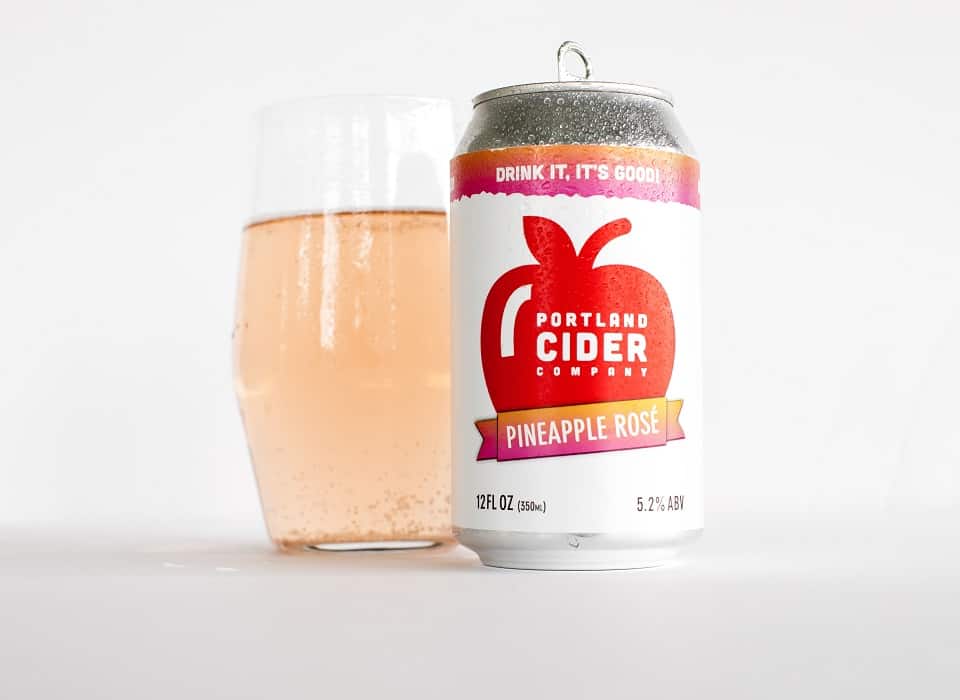 No matter your opinion on them, rosé ciders are here to stay, and we expect we'll be seeing even more varieties and spin-offs from cidermakers as we progress through spring and summer. Case in point: the seasonal cider, Pineapple Rosé, from Portland Cider Co., made with real pineapples and a blend of Gala, Honeycrisp, Golden Delicious and Fuji apples, and a hit of blueberry for color. Tasting notes include pineapple and strawberries and cream nose, with flavors of jammy pineapple, blueberry, marionberry pie and cotton candy in the juice. Use Portland Cider's finder tool or check out its cider pubs in Clackamus and Portland, Oregon. 3638 SE Hawthorne Blvd., Portland, OR; (971) 888-5054; 8925 SE Jannsen Rd., Bldg. F, Clackamas, OR; (503) 744-4213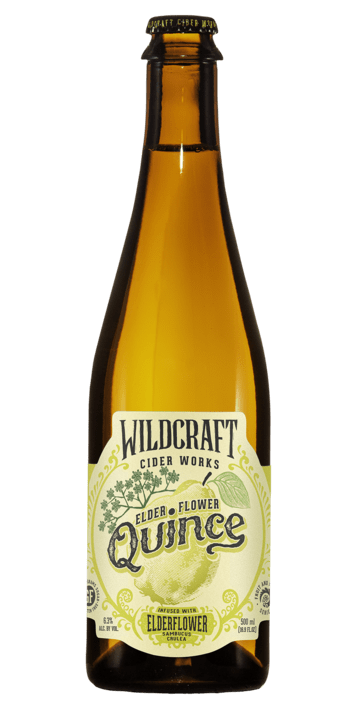 We love the subtle elegance of elderflower and wonder, quite frankly, why we don't see more ciders made with it. WildCraft Cider Works blends this botanical's best qualities with Jonathan and Rome Beauty, and three hand-picked quince varieties that are planted, grown and harvested at the biodynamic WildCraft Orchard at Meadowview Farm. The quince are shredded and lightly fermented on skin for two weeks prior to pressing, then naturally aged for six months, which turns them into wine, which is then blended with cider and then ice-conditioned with elderflowers. Wildly floral and elegant, this is a knockout at your next picnic. Shop online for this and more WildCraft ciders, or go to its Cider Mill Market to shop for these and other locally made products. 232 Lincoln St., Eugene, OR; (541) 735-3506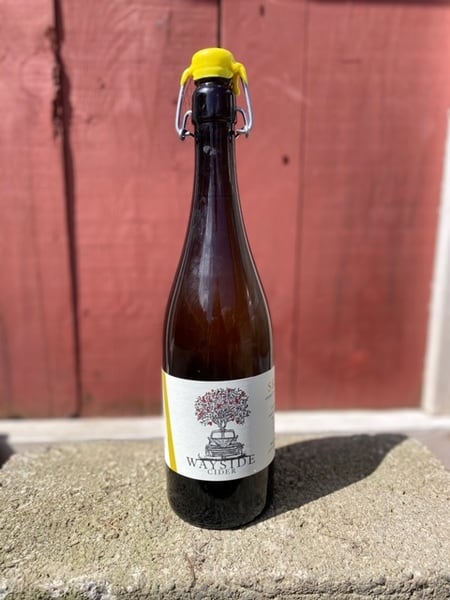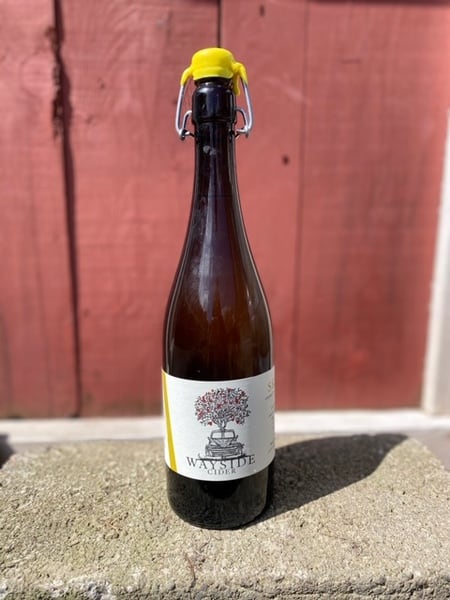 Not all spring ciders must be redolent of blooming gardens and berry brambles — sometimes you just want something zesty, juicy and clean. Our pick for that is Wayside Cider's Skinny Dip, made almost exclusively with slow-fermented dessert apples. A touch of quince lends subtle fruitiness and crisp acidity. Serve this natural sparkler nicely chilled, and enjoy refreshing tasting notes of pear and wet stone. This is also a good cider to impress your natural-wine-loving friends! Find Wayside Cider at better bottle shops and restaurants throughout New York City and state, or at its dreamy tap room in a restored barn in the Catskills. 55 Redden Ln., Andes, NY; (845) 676-6002
What ciders scream "SPRINGTIME!!" to you? Let us know in the comments!