Do you hear that? That's the sound of cheer in the air! With the holidays right around the corner, it is the perfect time to get into the spirit of the season with fun holiday flavors. What shouts "holiday merriment" more than warm spiced cookies straight from the oven? When those spices end up in a glass of your favorite bottle of cider!
The arrival of the season brings a whole new series of flavors to cozy up with. This winter, these five spiced ciders that will warm you right up: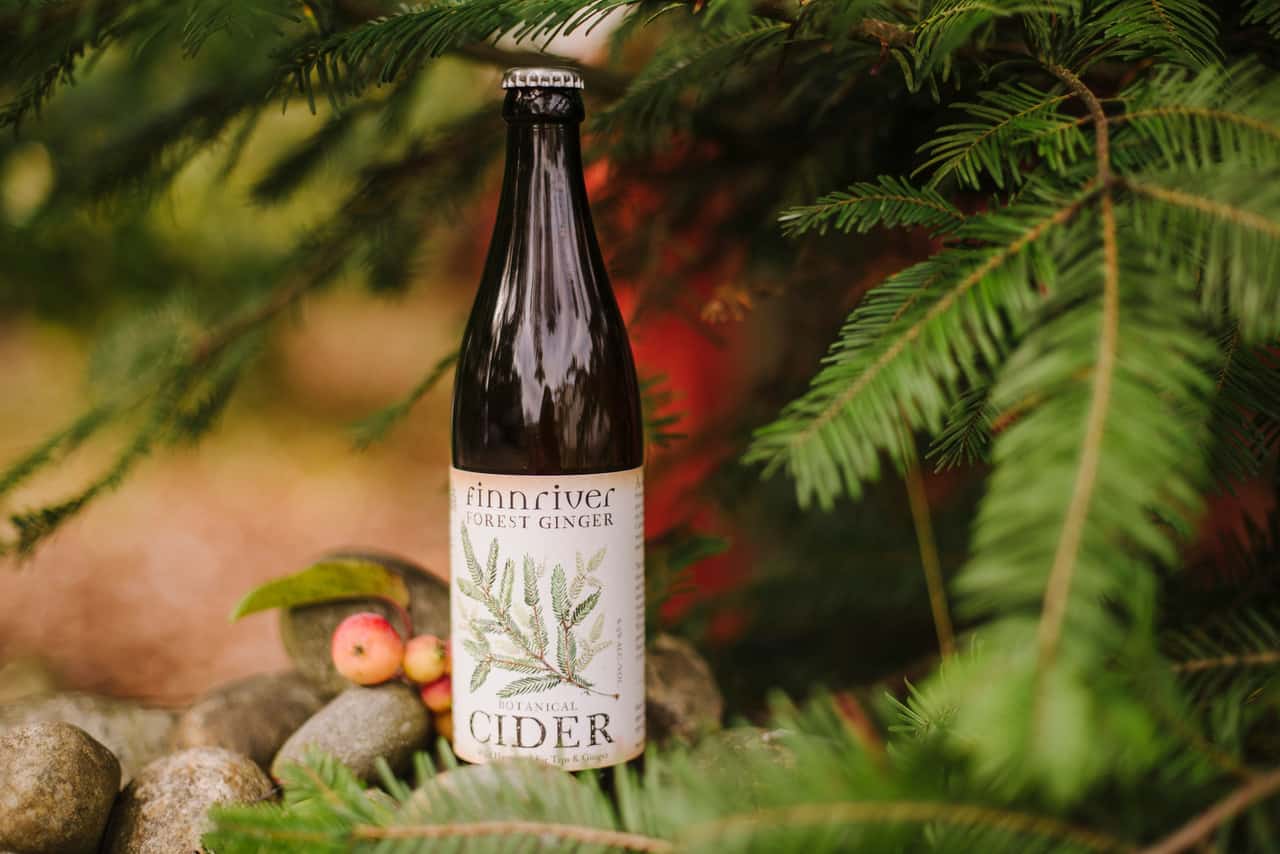 Part of Finnriver Farm & Cidery's Botanical Series, Forest Ginger is a semi-sweet cider redolent of the woods in winter. A blend of organic Washington State apples, including Granny Smith, Pink Lady, Braeburn and Gala are pressed and fermented to dry, then steeped with locally harvested Doug Fir tips and other evergreen needles. There is a second infusion of ginger, and a touch of sweetness is added with organic cane sugar for a depth and balance. The result is a bright, aromatic cider blending the coolness of evergreens with the warm spice of ginger.
Drink after: A post-winter-hike hang.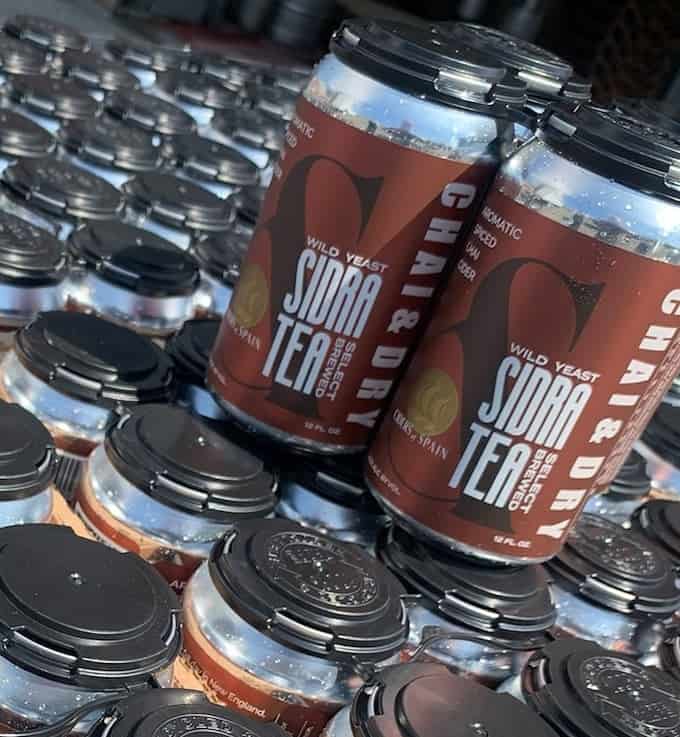 This Spain-inspired cider is a collaboration between Spoke+Spy Ciderworks, Cider of Spain and Tea Guys is a dry, slightly funky and aromatic sipper. A special spiced chai blend was hand-picked for Chai & Dry, brightened with a touch of fresh-pressed cider juice from Pine Hill Orchard from Connecticut River Valley.
Drink while: Caroling in the snow.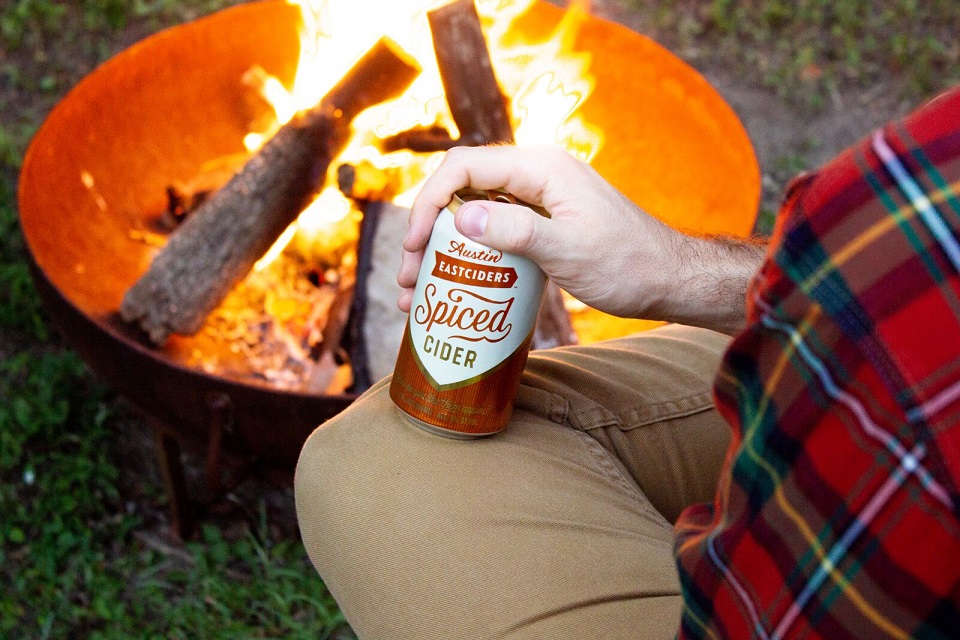 Austin Eastciders introduces its limited-release Spiced Cider each fall, to the delight of cider fans. If you enjoy spiced cookies in liquid form, then this cider will satiate your sweet tooth! Cardamom, cloves, and cinnamon linger on your tongue with each sip of this complex cider. Hints of spice complement the sweet finish of this aromatic cider.
Drink at: A rowdy holiday party.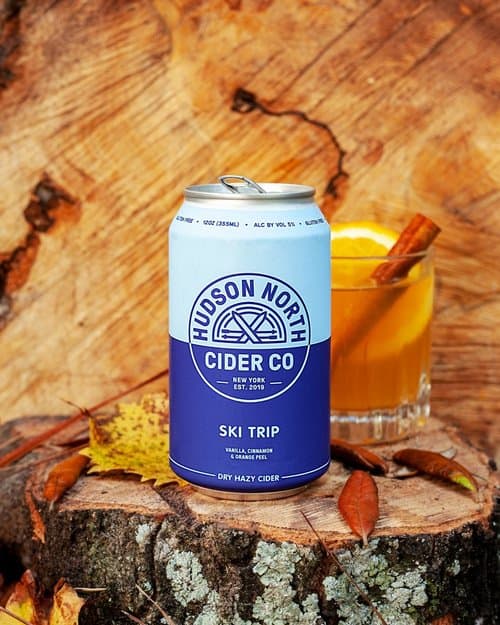 This mission-driven Hudson Valley-based cidery (owned by the same folks who make Graft Cider) offers a core line of ciders, as well as four fun seasonals that are released throughout the year. The winter seasonal is a cider called Ski Trip, a 5% ABV treat that offers up notes of zesty orange, mulled cider, vanilla bean, cinnamon and apple pie. It's a great one to warm up with from the inside out!
Drink with: A warm fireplace after skiing or sledding.
New York's Doc's Draft Cranberry Spice Cider makes us reminisce about holiday meals of Christmas past, with fresh cranberries adorning the holiday feast. New York apples are paired with local cranberries straight from the bog to create a festive holiday beverage. Refreshing and light, this cranberry number will complement the rich flavors within your holiday spread.
Drink with: Family and friends around the dinner table.
Which spiced ciders are you excited for this holiday season? Let us know in the conversation below!
All other photos: Courtesy of their respective cideries