New cider brand alert! Backpack Brands, the folks behind Graft Cider (and Flora Wines), are launching an exciting new project called Hudson North Cider Co. This mission-driven cidery will launch in the Hudson Valley and New York City on Sunday, March 1, 2020.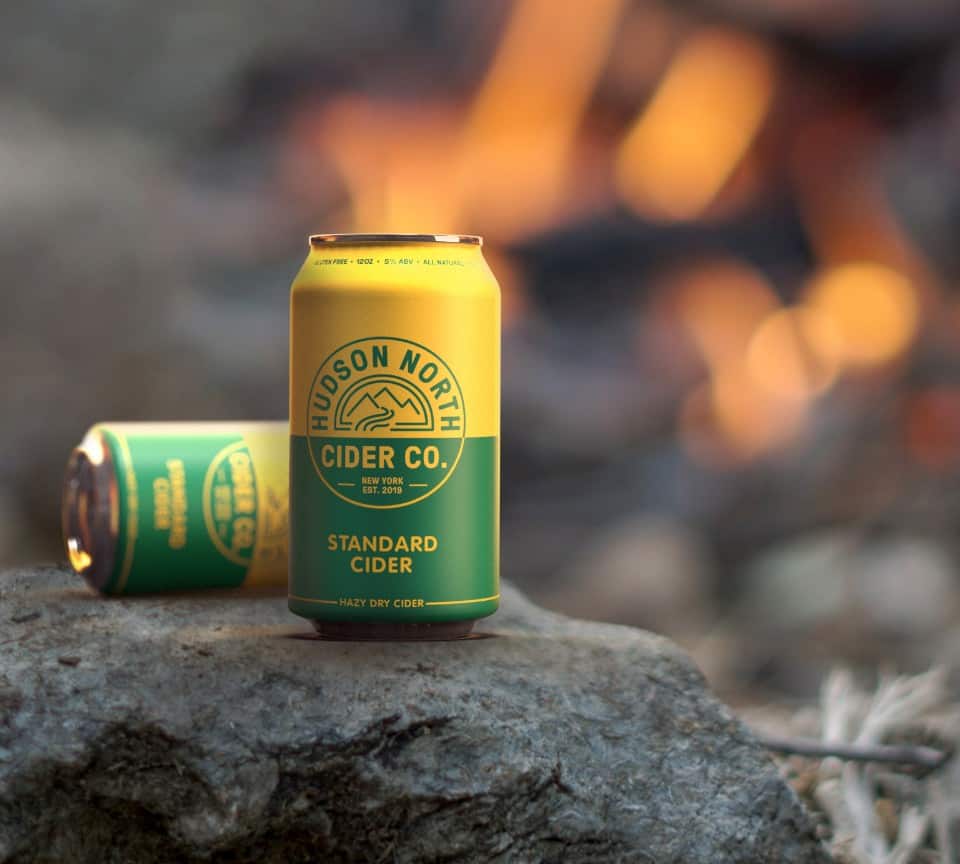 Two of Graft's creators, siblings Kyle and Sara Sherrer, envisioned a brand that would be approachable and unique to the market in and around their home base of Newburgh, New York.
"We wanted to create a high-quality, full-bodied, hazy, off-dry cider that would set the standard for New York hard cider in pint form, " said Kyle Sherrer.
Hudson North Cider Co. will launch with a flagship offering, Standard Cider, made with fresh pressed NY apples and high-tannin, bittersweet cider apples. This combo will result in a hybrid style, reminiscent of a sweet, NY State farmstand cider crossed with a European farmhouse cider. Other seasonal flavors include Ginger Citrus in summer, Toasted Pumpkin in autumn and Winter Berry in the winter. With 2/3 less sugar than most of its largest competitors, and 5% ABV, Hudson North is on trend for lower sugar, lower-ABV alcoholic beverages.


The apples are primarily sourced from Minard Family Farm and Presshouse in nearby Ulster County.
"We have been sourcing juice from Minard for the past three years through Graft, and I'm constantly impressed with the quality of apples coming out of Hudson Valley. It was a natural fit to use these local apples for the base in all of our Hudson North ciders," says Sherrer.
Hudson North Cider Co. is about more than just tasty cider, though. When Kyle Sherrer moved to the Hudson Valley in 2016, this outdoors enthusiast fell in love with the region's wildlife and many beautiful hiking trails. So, one of Hudson North's core values is to help preserve and maintain trails and waterways in the area through a partnership with Scenic Hudson and the New York-New Jersey Trail Conference.
Since 1920, the Trail Conference has been building, maintaining, and protecting thousands of miles of trails in the greater New York metro area. Scenic Hudson preserves land and farms and creates parks that connect people with the inspirational power of the Hudson River, while fighting threats to the river and natural resources that are the foundation of the valley's prosperity.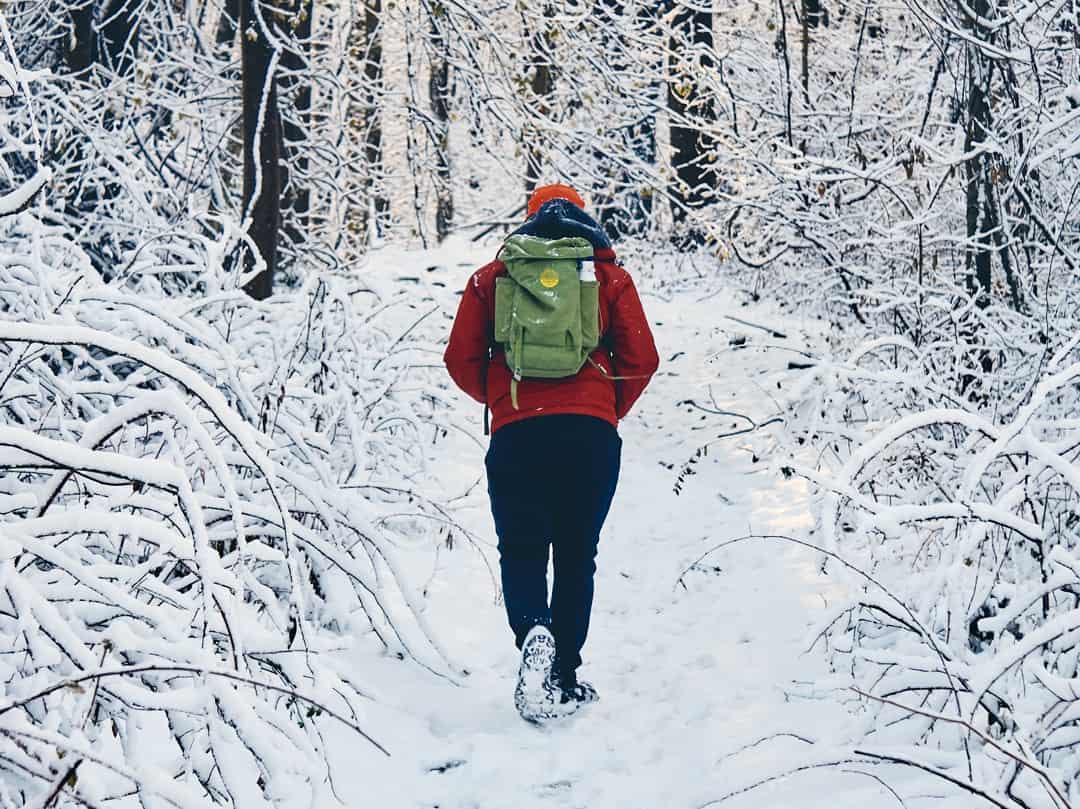 Accompanying the brand's launch, the Hudson North Cider team is organizing an initiative called "Taps for Trails," which will help generate funds for protecting and growing the Hudson Valley trail system. Through a partnership with distributor Craft Beer Guild Distributing of NY, 10 cents of every gallon of draft cider sold will circulate back to help maintain and build awareness for these trails. Additionally, $1 from each pint sold will go toward maintaining a local trailhead. And that's just the beginning! Future Hudson Cider Co. plan include creating trail cleanups, organizing hiking clubs and more, to help address and build awareness of the surrounding ecosystems, while educating participants on the many ways they can give back and assist in keeping the area's water supply healthy.
"It's important to get people to set down their phones and experience the beauty that's all around us up here," said Sherrer.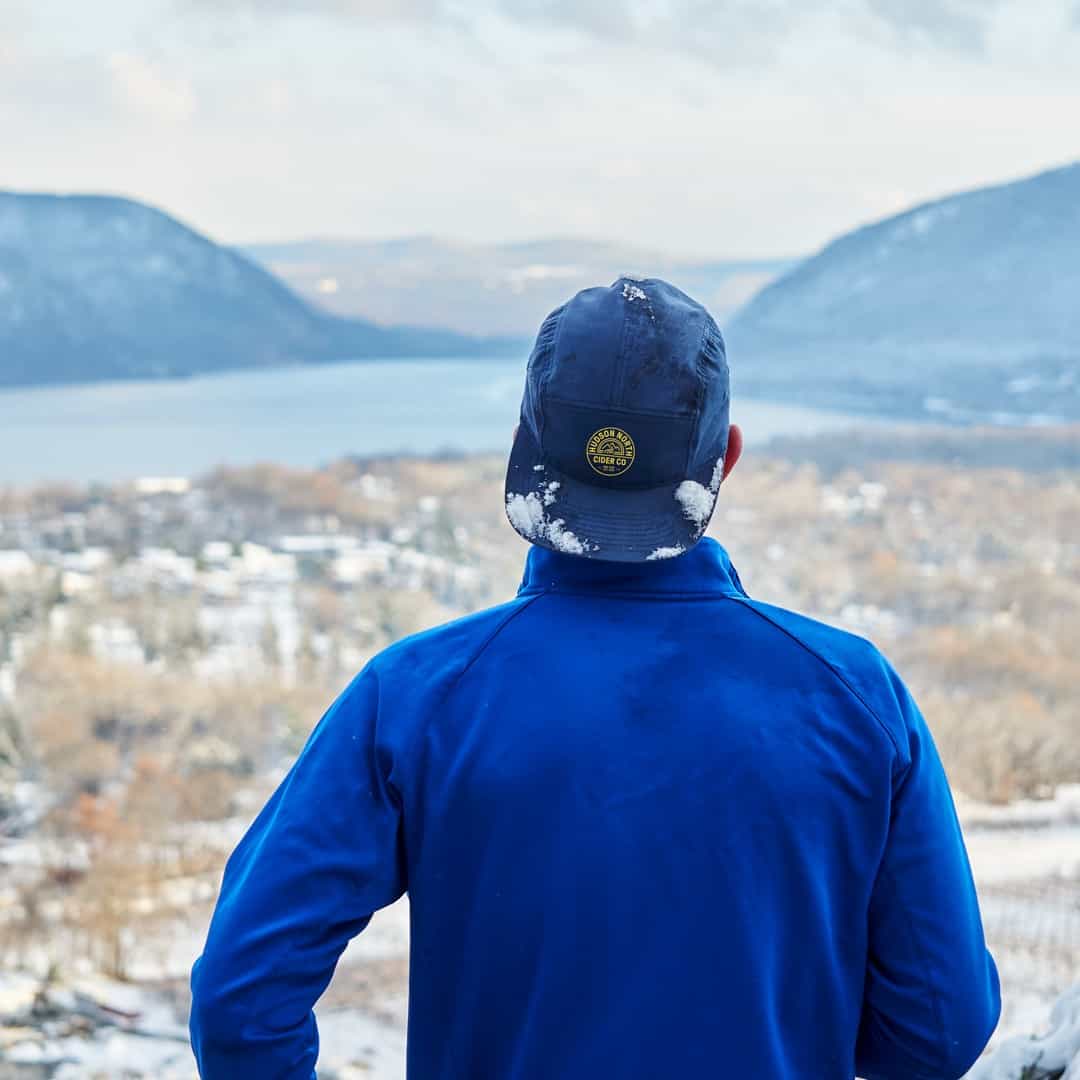 Keep an eye on Hudson North Cider's Instagram page for more info and event details as it leads up to its March 1 launch. Congrats to the Backpack Brands team for this exciting development; we're excited to see what they are able to accomplish with this awesome project!