One of our favorite things about cider is how transportive it is. You can be sitting in a studio apartment on a rainy day, and two sips later, your imagination is off on a garden picnic or a sunset frolic on the beach. Aromas and flavors — of which cider boasts so many — are so evocative of time and place, sometimes to an almost magical degree.
A brand-new release from Long Island's Wölffer Estate Vineyard, No. 139 Botanical Cider, is basically a sensory express train to verdant, bloom-covered lands, and … we want to go to there.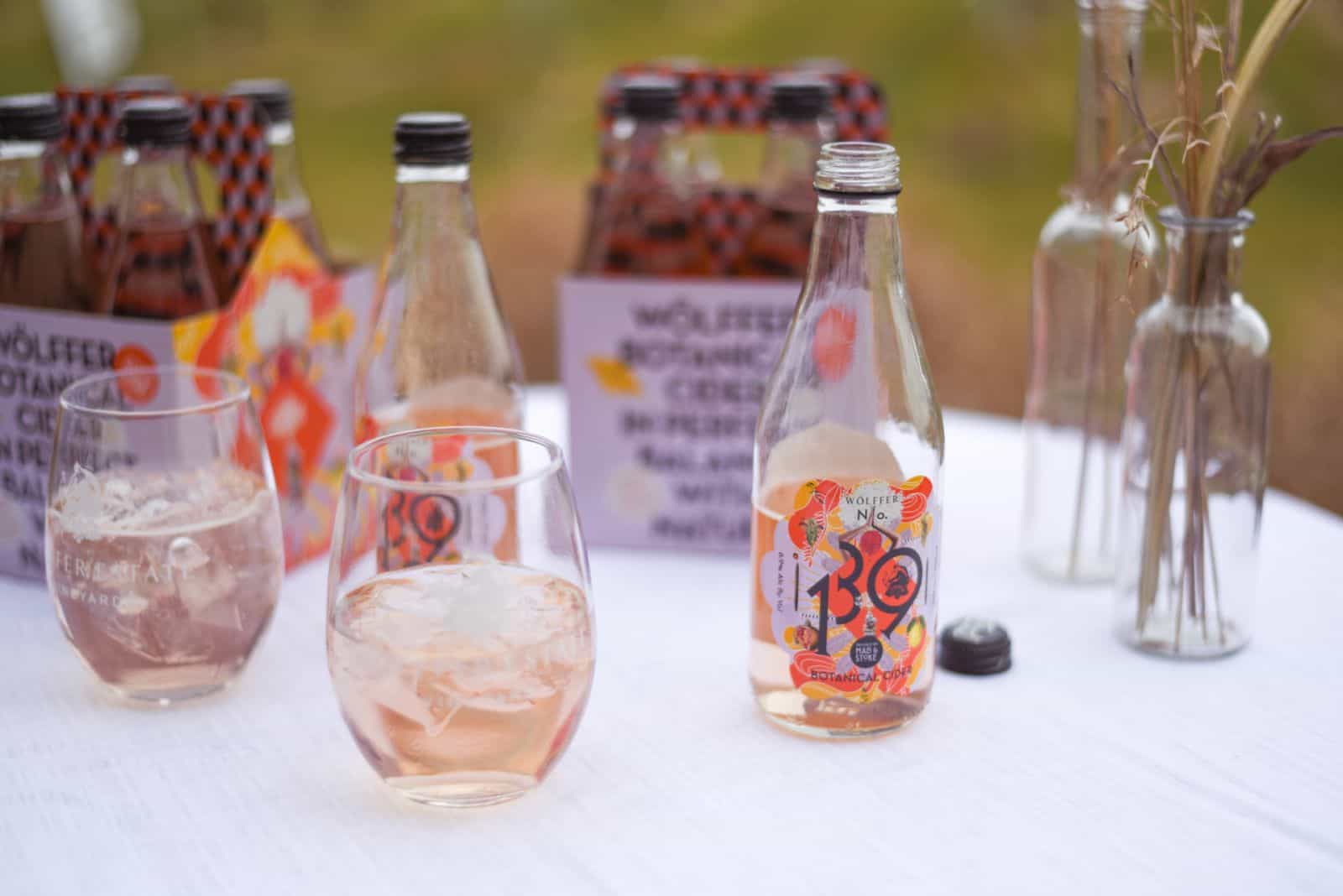 This bodacious, herbaceous cider is infused with herbal extracts curated and blended by Mab & Stoke, a modern, ecologically responsible herbal wellness company based in East Hampton, NY. The cider is crafted exclusively from locally grown, handpicked NY State dessert apples, with a balance of bold and delicate flavors from the added blend of roots, plants and fruits, including ginger, lemon balm, elderberry, pomegranate, dandelion root and turmeric. The lovely dusty rose/orange hue of the liquid is a nice bonus, too.
Wölffer Estate Vineyard co-owner, Joey Wölffer says, "I'm so excited to finally bring this product to life. I've been a fan of Mab & Stoke's wellness offering for some time, and I think the Botanical Cider is something that our current fans will find tremendously appealing. The vibrant flavor has become a favorite of mine. It is the perfect integration of two brands, for those who crave bold flavors."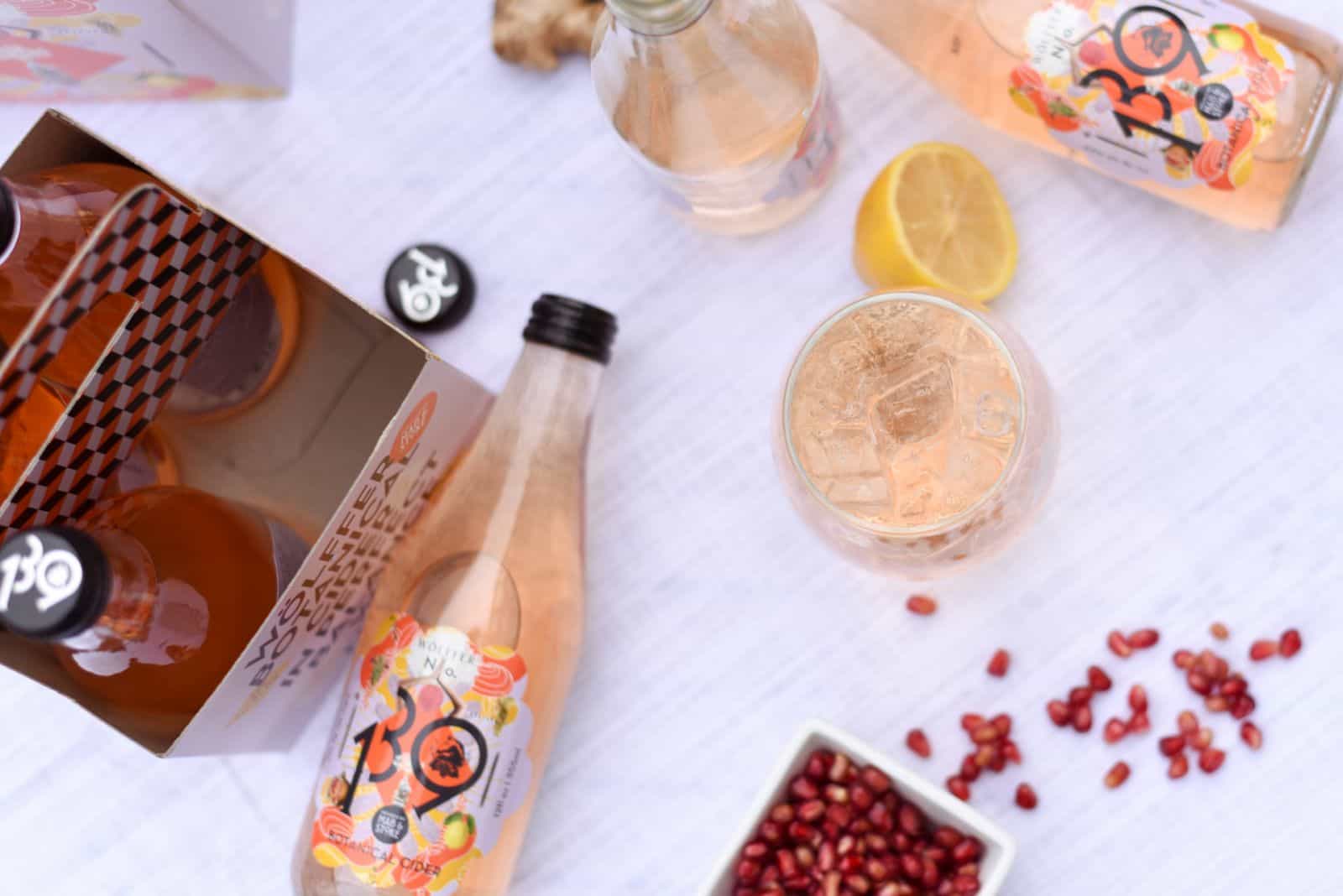 "I'm thrilled to be partnering with Wölffer for Mab & Stoke's first foray into infused beverages. The iconic vineyard and No. 139 Cider are a staple in the Hamptons and beyond, and as a fellow local, female-founded brand, this collaboration was a natural fit," says Christina Mace-Turner, founder and CEO of Mab & Stoke. "At Mab & Stoke, we want everyone to feel wildly alive by creating plant-based products that can seamlessly be integrated in everyday life. The 139 Cider infused by Mab & Stoke is the revolutionary way to enjoy what you love with an herbaceous boost, and I'm stoked for everyone to try one."
You can snag this new cider by the 12-pack from Wölffer Estate's webshop and at select retailers. Or, treat yourself to Wölffer's new variety 12-pack of three types of No.139 Ciders: 4 bottles of Petite Rosé (a sparkling non-alcoholic Rosé wine), 4 bottles of LoRo Cider (a low-calorie, low-ABV cider spritzer), and 4 bottles of Botanical Cider.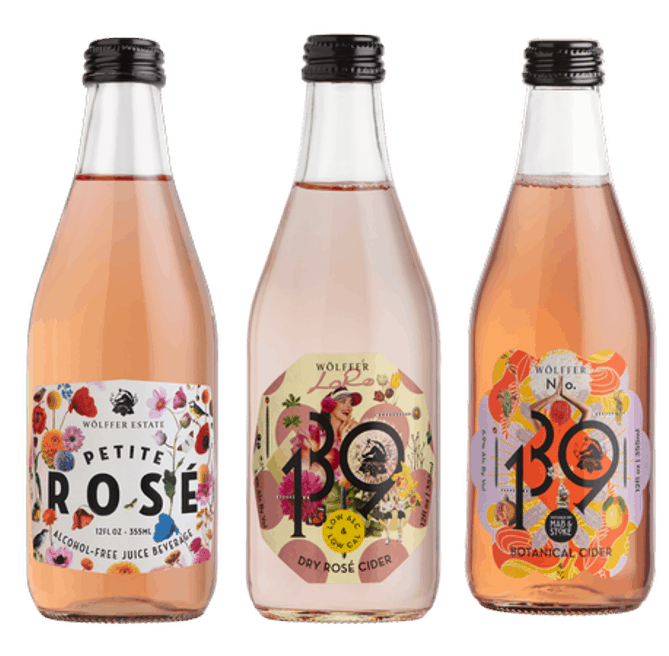 Have you tried Wölffer Estate's Botanical Cider yet? If so, let us know your thoughts and feelings! What other ciders have you dreaming of springtime? Let us know in the comments.