Our Women Making Waves in the Cider World series continues with our 13th (!) installment, another deep-dive into one company's female-positive hiring practices. Where in earlier features we focused on women working in cider based on geographical region, we wanted to shine a spotlight on medium-to-large cider companies that employ women in high numbers, and in all types of positions. For a look at some of our other features, see our stories about Citizen Cider in Vermont and Half Pint Ciders in Southern California.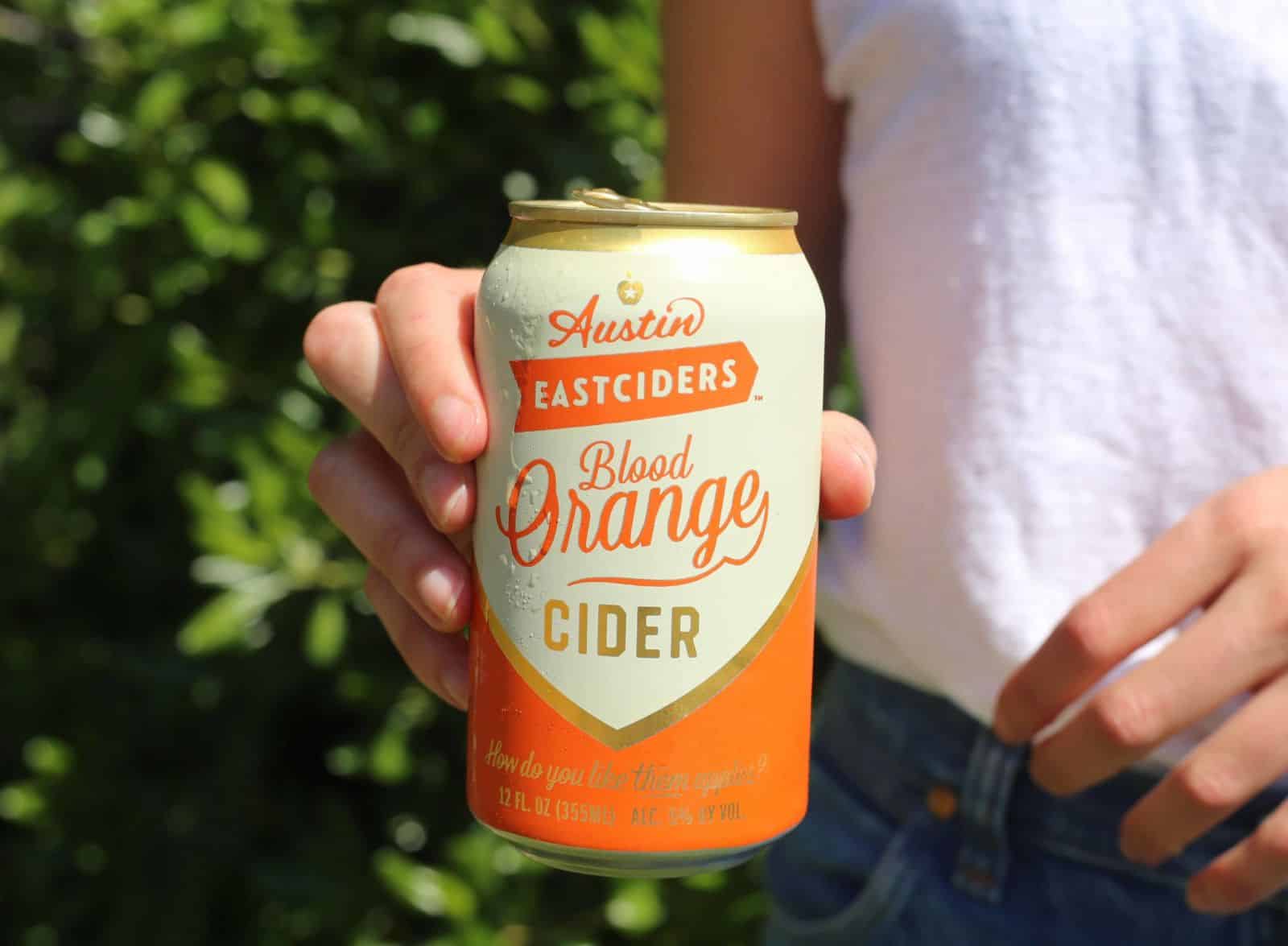 So, let's meet some of the folks working at Austin Eastciders, a fun, easygoing cider brand (its motto is, simply, "Cider, Y'all"), founded in Austin, Texas in 2013. What started as a small operation has now grown to include distribution in Texas, on the East Coast from Connecticut down to the Carolinas, as well as Tennessee, Kansas, Missouri, New Mexico, Arizona and Oklahoma. Its cider lineup has expanded from Original Dry to include a range of tasty flavors, from Hopped to Blood Orange to Texas Honey, as well as seasonally specific releases, like Spiced and Lemon Ginger.
Meet four employees at Austin Eastciders, four women who are making waves in the vibrant, eccentric city of Austin and beyond:
Danica Ferrell, Digital Marketing Manager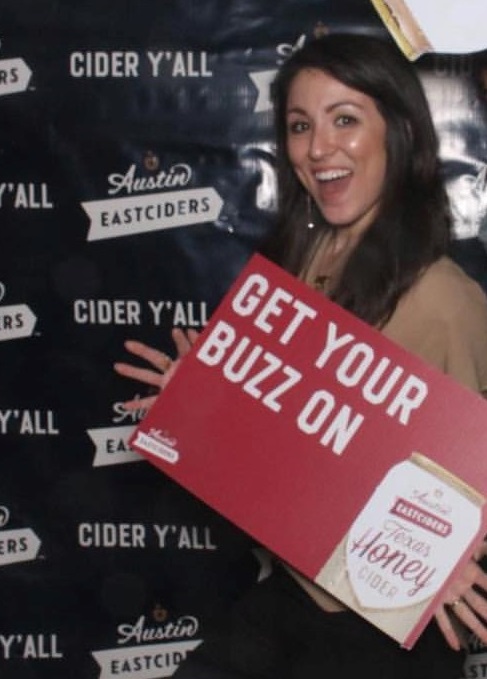 Since 2016, Danica Ferrell has been working as Austin Eastciders' digital marketing manager, managing its social media accounts and website, as well as the online store, paid media, event request management, customer communication and creative asset management for our wholesaler partners. "I know everyone says this, but every day is actually a little bit different for me," she says. "I love that I get to interact with every department in our company, from sales to fermentation to packaging … I also love that I have gotten to have a hand in shaping the brand through updating our website and helping to plan the launches of Blood Orange and Ruby Red Grapefruit."
Ferrell came from the advertising agency world as a digital media planner. Though, as a beer fan, she was skeptical of cider, she remembers that she was drawn to Austin Eastciders because of its classic can design. "I had my first sip and fell in love," she says. "I reached out to Austin Eastciders because I knew they were growing fast, and I wanted to be a part of the magic."
The general vibe at the company, she reports, is friendly, collaborative and supportive. "Everyone's ideas are heard and valued and the company is actually invested in everyone's individual success," Ferrell says.
And though she says that the job can be a challenge, she wouldn't trade it for the world. "I've learned so many things about this industry and marketing, in general, that I'm happy to continue on the journey."
Brittnay Perlo, Research and Development and Quality Manager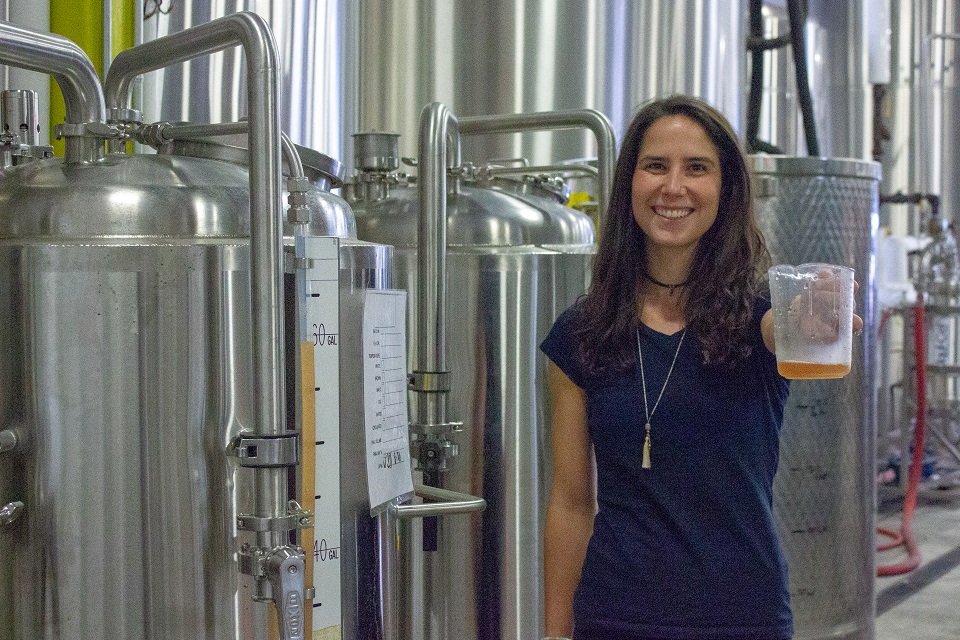 Most days for Brittnay Perlo are spent in Austin Eastciders' lab, "doing a lot of chemistry and striving to improve our cider and processes. I am constantly working on the newest Austin Eastciders creation!"
She joined the company in May 2015. She used to live in New York, but after a visit to Austin, she discovered Austin Eastciders Original Dry Cider and was hooked. "It was like nothing I had ever tasted!" she says. "After I received my Master's in Chemistry, I thought there was no better way to apply it than crafting delicious cider for a great company!"
She loves working on a collaborative team of people all striving to make good cider! "Everyone is unique and that's what makes working here so much fun," Perlo says.
She's proud to have created and helped launch numerous new ciders for Austin Eastciders, and she says she tries to bring her A-game to the lab every day. "Austin Eastciders is, and has been, a fast-growing company since I started three-and-a-half years ago, and keeping up with that can be tough!"
She applauds Austin Eastciders for employing many women in leadership roles. "I feel as though we are respected, valued, and contribute to the success of the business every day."
Regina Waldo, Human Resources Manager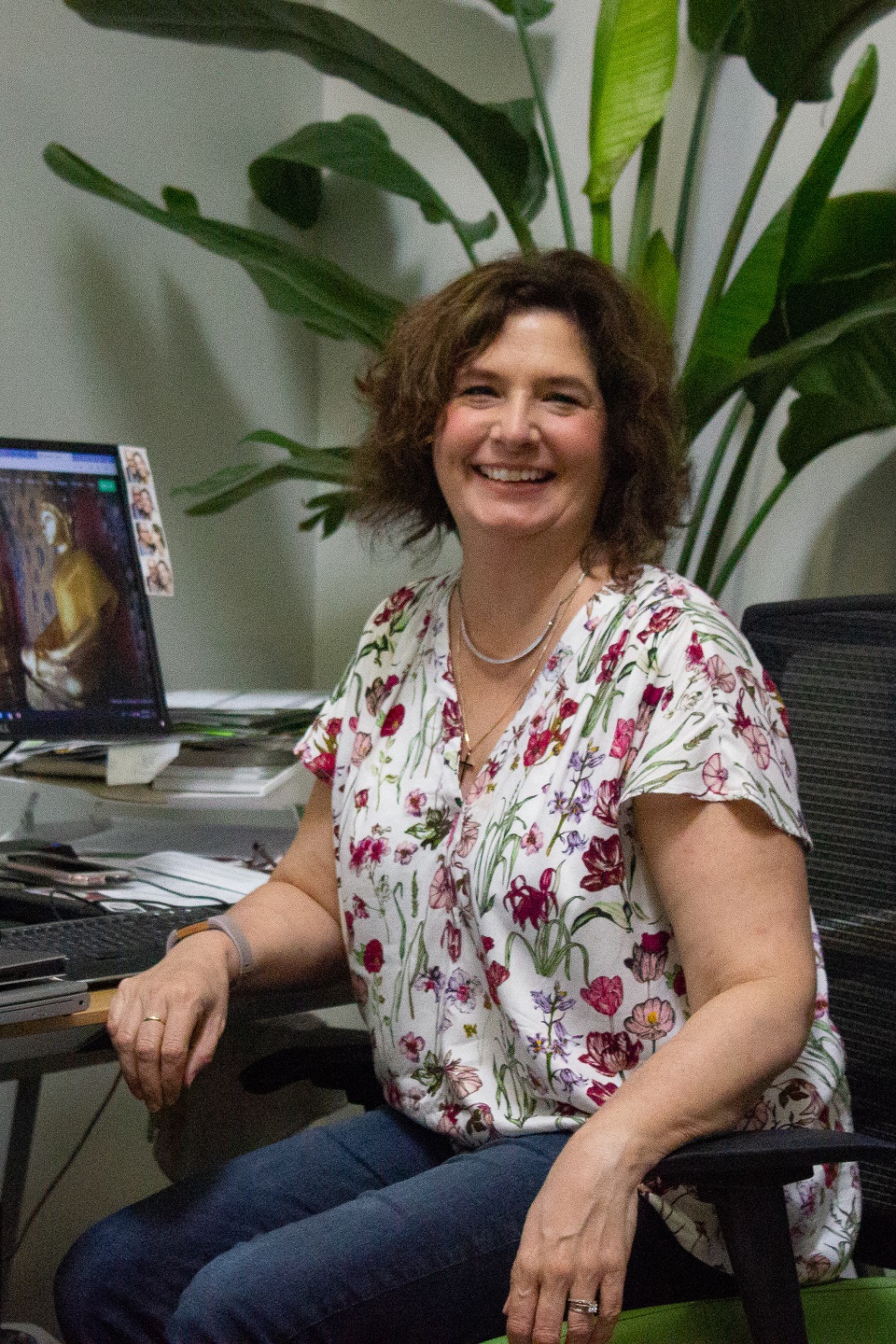 Since July 2015, Regina Waldo has been heading up Austin Eastciders' HR department, mostly spending her days working on benefits for the team, payroll, coaching and occasionally even solving some IT problems. "I love to wake up to see what the day is going to bring," she says.
She echoes Ferrell's assessment of the company culture, calling the vibe "fun, energetic and collaborative."
"If we need help with a project, from HR to marketing, or production to sales, we are not afraid to ask for help or opinions," she notes. "Help is available whenever needed, and everyone here is passionate about what they do. My bit of wisdom: You can't do anything alone!"
A member of the company since the beginning, she helps to care for Austin Eastciders' "secret ingredient, which is our people." That includes offering great benefits to the employees, including a 401K plan, company paid long-term disability and life insurance, affordable health, vision and dental plans and an employee assistance program, paid time off and holiday pay, including a company-wide shutdown from Christmas to New Year's Day.
When it comes to female representation in the the alcohol industry, Waldo thinks it would be great to see more women in roles outside of brand ambassadors. "More roles should be made available to women outside of the traditional 'beer girl' or 'beer model' role."  She does note that, of Austin Eastciders' 76 total employees, 30 are women working in every department of the company.
"For the first time this year, we have a seminar devoted to the women of Austin Eastciders," she says. "We will spend the day discussing confidence and command skills while working in this predominately male industry. Directly after, we'll get to spend the rest of the evening throwing axes!"
Tess Walker, Regional Sales Director, South Texas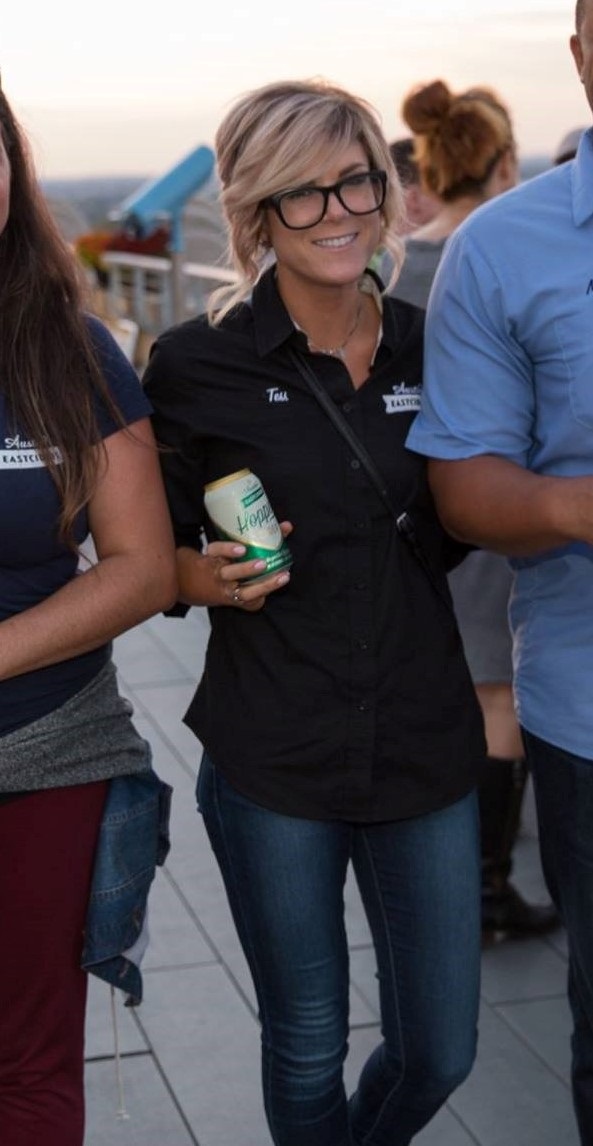 Tess Walker has been with Austin Eastciders for four years and nine months, and she is based out of the company's Austin office. A typical day for her includes checking in with her team to set and monitor goals for them and their wholesaler partners, scheduling and attending calls and meetings in her markets, and "spreading the cider gospel any time I can get out in the trade!"
Walker first discovered cider in 2008, when she was diagnosed with celiac disease. "My craft-beer-loving world was shaken!" she remembers. "I loved the idea of hard cider, but had yet to find one I could stomach."
After living in Austin for a few years and working in the spirits industry, she came across Austin Eastciders Gold Top at a bar on the city's east side. She says, "One sip of that funky, complex, wild-fermented magic, and I was forever changed!"
When it comes to working for Austin Eastciders, Walker says she is most proud of the sales force that she's helped  to build, and she strives to keep the big picture and list of top priorities in mind when things get crazy, as sometimes happens at a fast-growing brand with a fast-growing team. But, at the end of the day, she says, "I love working for a brand that I truly believe in."
Thanks to all these folks from Austin Eastciders for speaking to us! To learn more about the company, check out its website.