We are firmly convinced that cider is for everyone (21 and up, of course). Yes, there are "cider people" — perhaps that's you, dear reader? — and then there are people who enjoy a cider, now and then, along with a wide range of other adult bevvies. If you are a tried-and-true cider fan who wants to bring a few skeptics over to "our side," it can be helpful to find some ciders that match a category of drink that is familiar to the person in question. Maybe, for natural wines fans, the funky fizz of a pét-nat cider is a good gateway; for beer-lovers, hopped ciders or ciders made with beer yeasts might be a friendly place to start.
The good news is that because apples can produce such an incredible range of flavors, and cider is such a versatile, genre-hopping beverage, there is likely a cider out there for every palate. Take, for instance, whiskey lovers. The cozy, oaky barrel character and rich, creamy mouthfeel of bourbon and rye (along with a mighty alcohol content) is what often excites brown spirits aficionados. Ciders aged in spent whiskey barrels, or with adjunct flavors added, can develop complex aromas and tasting notes that are reminiscent of whiskey's most familiar flavors, like vanilla, clove, dried fruit and cherries.
From subtle to powerful, semi-sweet to bone dry, here are seven ciders for whiskey lovers.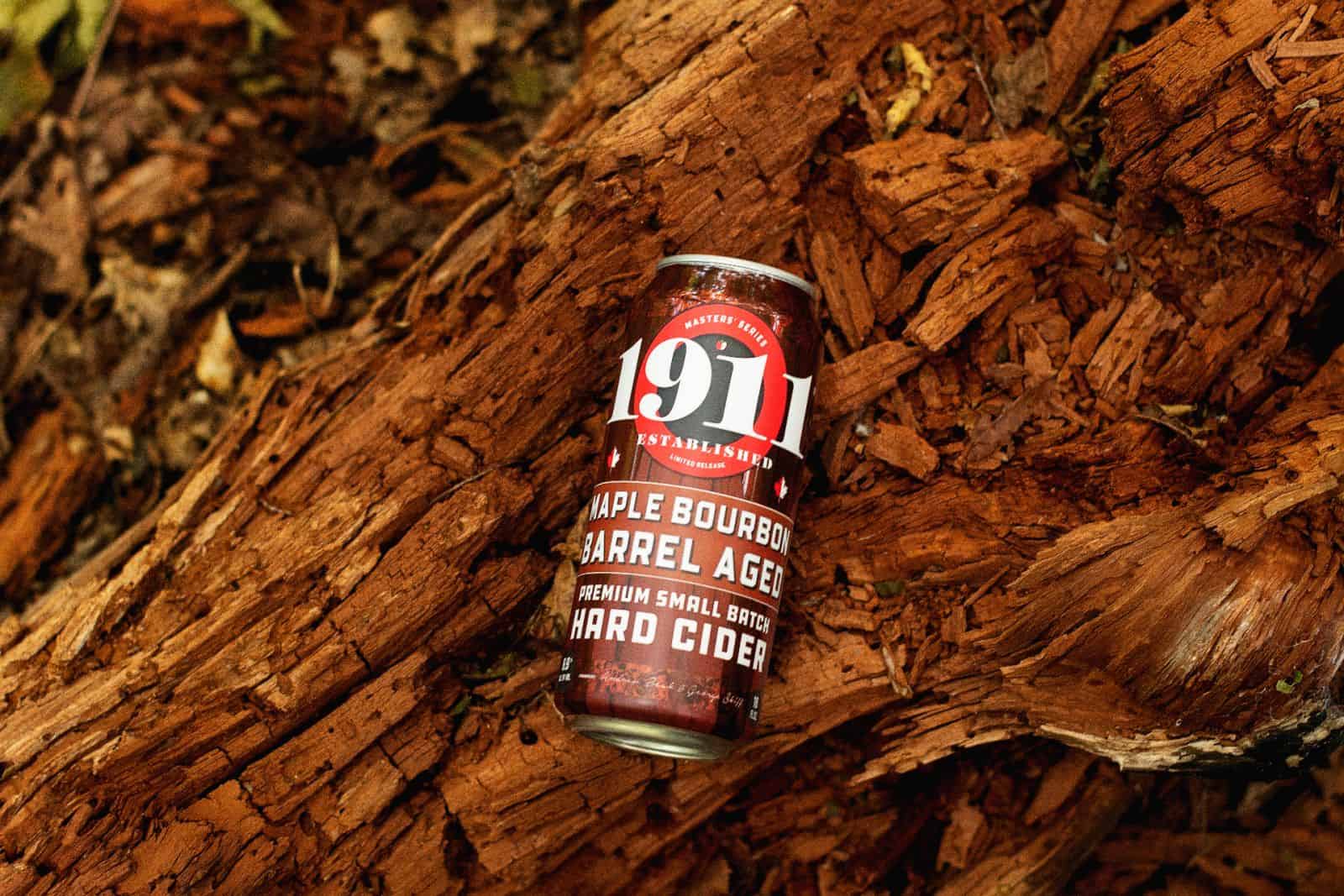 1911 Established Maple Bourbon Barrel Aged is a limited fall release in 1911 Established's elevated Masters' Series. This "Tree to Can" small-batch cider does include additional sugar, rates a four out of six on 1911's sweetness scale, and weighs in at 6.9% ABV. With aromas of pancake breakfasts and caramel, this cider is full-bodied with a long, maple-sweet finish. Shop online or use 1911's cider finder tool.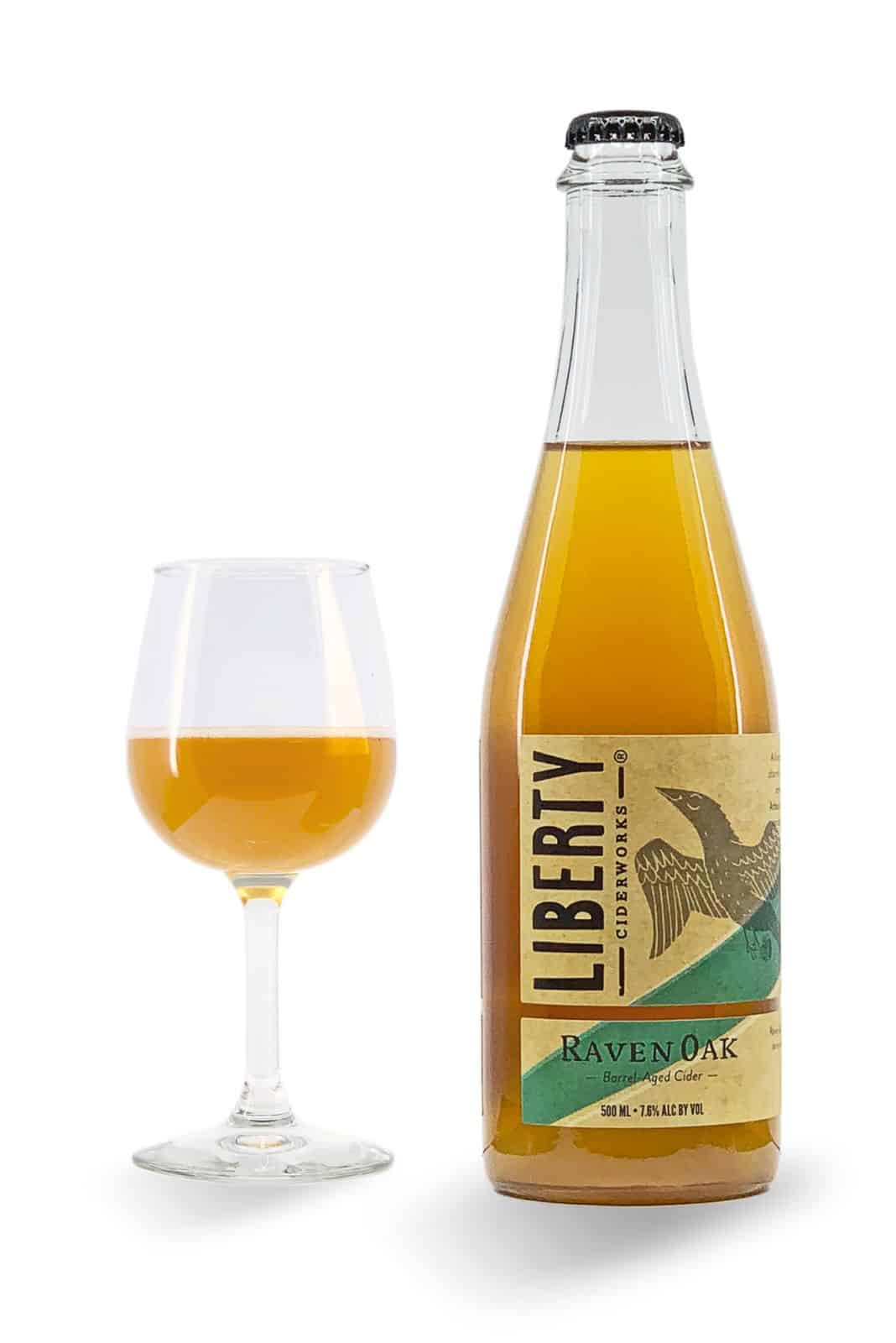 Liberty Ciderworks, based in Spokane, Washington, makes a unique barrel-aged cider called Raven Oak. It starts with UK apple varietals, Dabinett, Brown's Apple and Chisel Jersey, that are grown in Bishop's Orchard in Garfield, WA, which are wild-yeast fermented, then barrel-aged in charred barrels from Dry Fly Distillery (also located in Spokane).  The golden, cloudy 7.6% ABV cider expresses scents and flavors reminiscent of ripe apple, vanilla, fennel and oak. Shop online for Raven Oak in 500ml bottles.
Rowan Asher Winery is a small winery in Northeastern Pennsylvania that also dabbles in some cidermaking. Its Oaky O'Shea is a semi-dry cider, aged in whiskey barrels and then infused with PA maple syrup, for an alluring smoky/vanilla/maple combo. This cider is only available at Rowan Asher's tasting room, which is a fun stop if you're ever vacationing in the Pocono Mountains.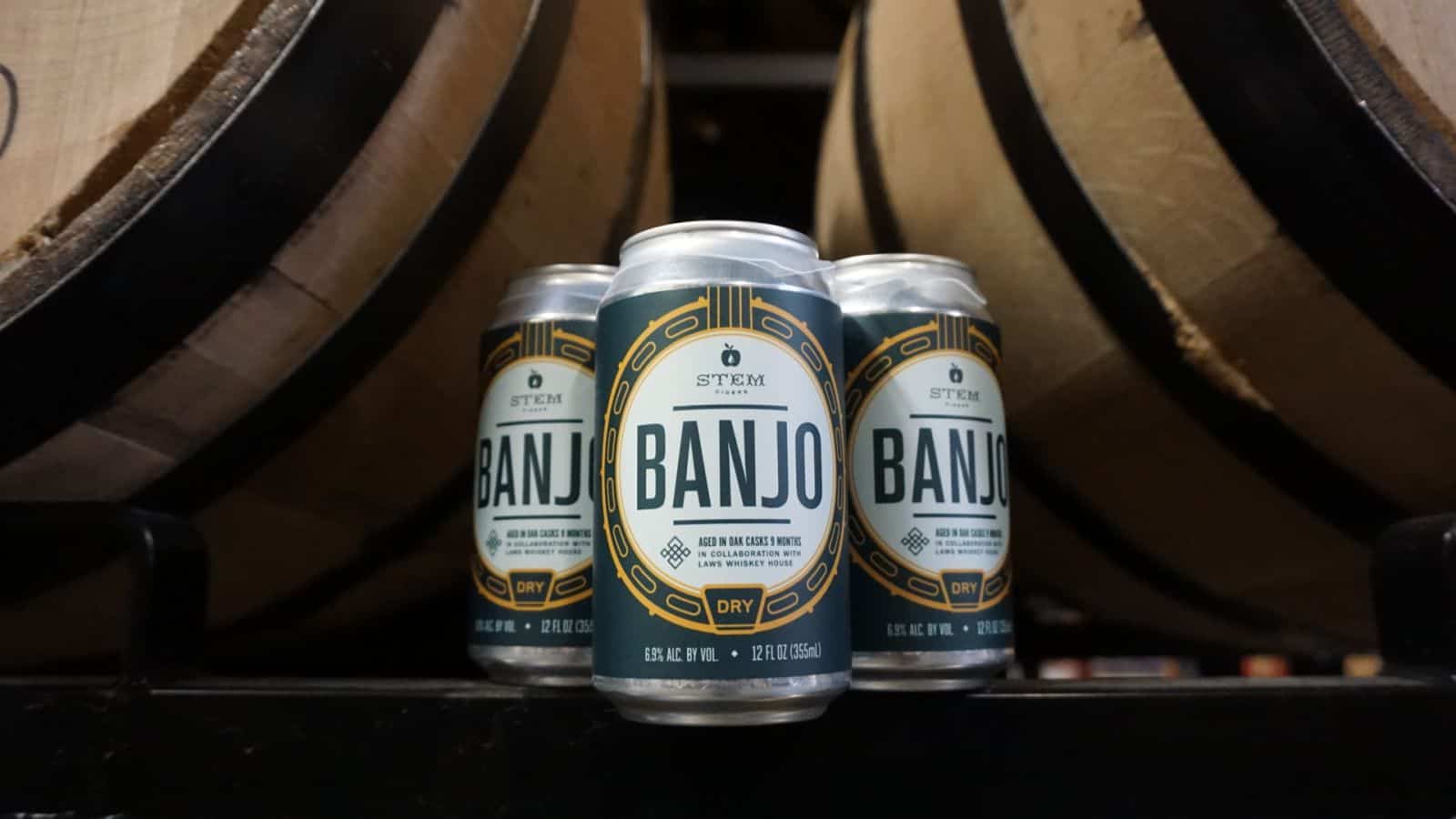 Banjo is one of Stem Ciders' special releases, and is a collaboration with Laws Whiskey House, a distillery based in Denver, Colorado (CO is also Stem's home state). Fresh pressed apple juice is aged for eight months in one of Laws' casks, for a cider that is truly redolent with the aromas and flavors of oak and bourbon. Stem's official tasting notes are "caramel, heady, woody." For a full review, check out Along Came a Cider's post from March of 2019. Shop online for Banjo in 12-ounce-can 4-packs.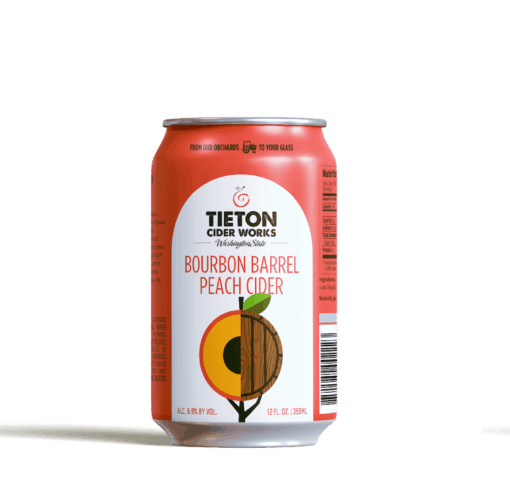 Recalling a bourbon peach smash cocktail, Tieton Cider Works' Bourbon Barrel Peach Cider marries the sweet juiciness of summer-ripe peaches with the bold, smoky edge of whiskey. Washington State peaches are juiced and blended with apples, and given time to age in Dry Fly bourbon barrels, for a cider with intense notes of vanilla and plum. The finished cider is a touch sweet and tart, bolstered with subtle oak tannins. Find it by the six-pack through Tieton Cider Works' VinoShipper shop.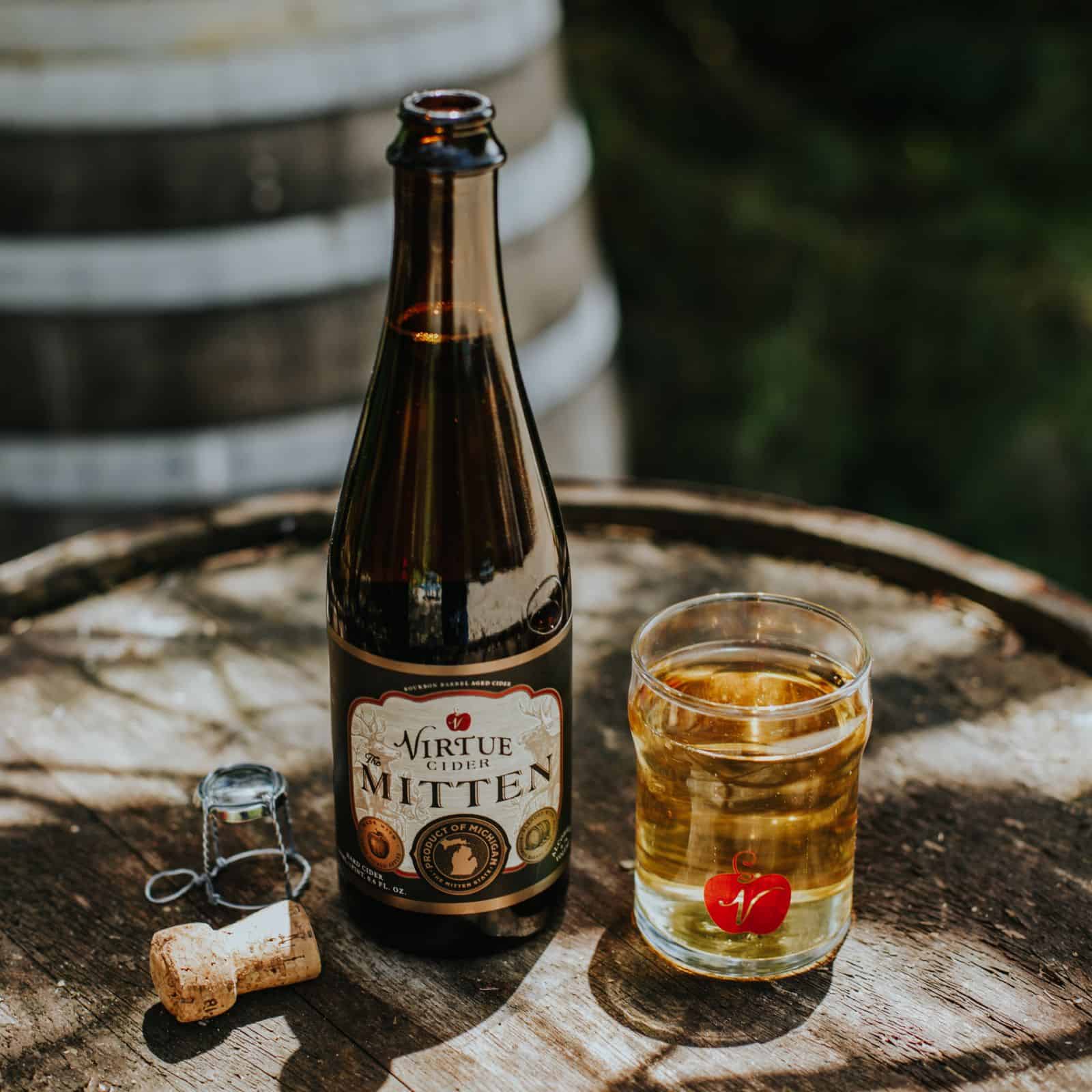 Virtue Cider is well-known for its trailblazing barrel program, and one of the primary releases from this Michigan-proud cidery that shows off the rewards of that barrel-aged goodness is The Mitten. It is a blend of last season's pressed Michigan-grown apples, which are aged in bourbon barrels for up to one year, then back-sweetened with this year's fresh pressed apple juice. The tasting notes include vanilla, caramel and charred oak. Shop for The Mitten in 12-ounce bottles (not cans, sorry!) online.
Wyndridge Maple Bourbon is another cider to pair the smooth, luscious sweetness of maple syrup with the layered aromatics of bourbon. This fall release takes an interesting approach: Fresh cider is fermented and matured in bourbon barrels that, after being used to age spirits, were then used to age maple syrup. As a result, the maple and bourbon flavors are very up-front in the cider, with a medium-to-full body, present sweetness, and 7.5% ABV. During its run, find it through Wyndridge's VinoShipper.
What bourbon ciders are you digging? Have you had any success converting cider skeptics with them? Let us know in the comments!