Since its founding in 2013, Stem Ciders has been steadily growing and expanding its reach, both in its home state of Colorado and across the country! What started with a batch of dry cider in 2011, is now a leading cider brand with multiple outposts, including its taproom in Denver, and a destination cider and restaurant, Acreage, in Lafayette, CO. Stem's line of ciders has evolved to encompass a number of sessionable canned ciders in fun flavors, like lavender and cucumber, as well as more serious bottled ciders, like Crabby Neighbor and L'Acier.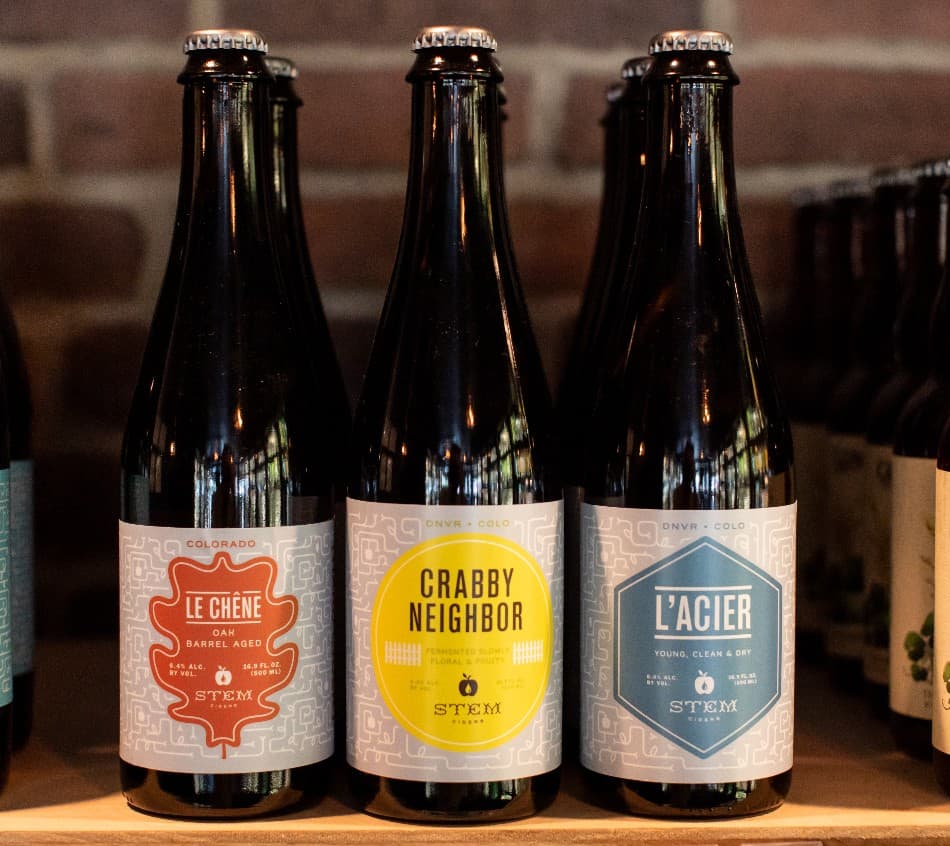 The growth of the company has of course included Stem's staff — a cidery this large requires a large team to keep operations running smoothly. Across every department at Stem, you'll find women rocking it in leadership and support roles, and we had the privilege of speaking with seven of them for our Women Making Waves series about their experiences at the company and in the beverage industry at large.
Giannina Orozco, Director of Human Resources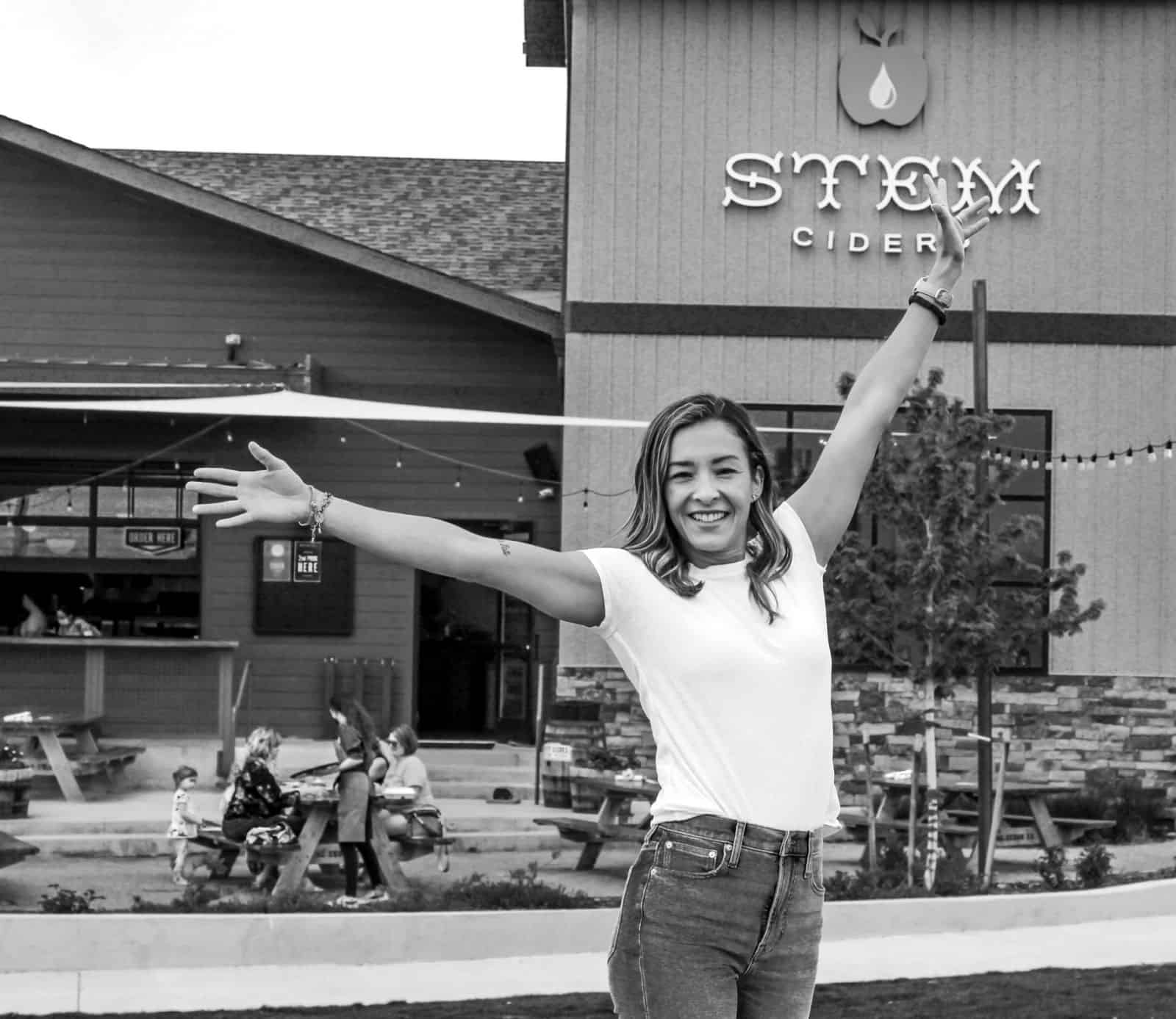 Giannina, or as most of her co-workers call her, G, has been with Stem since July of 2019, and as Director of Human Resources at Stem, she manages all people operations for the company. She starts each day facing the questions, Whose day can I make better? and How can we build a better world for the employees of Stem?
G first encountered cider as a guest at Stem, watching the sunset from the cidery's outdoor patio. She was new to Colorado and felt a deep curiosity about the company, so she took a front of house job and never left! With her background in HR operations for the tech industry, she quickly worked her way up to Stem's leadership team.
"We are a small, mighty, and very well-rounded team. We can be serious, but never too serious, and are always looking for ways to grow and do things better," G says. "I am proud of the teams I have helped forge here. We are growing and that is not an easy thing to do coming around the corner of a pandemic."
G is inspired by seeing how many times the Stem crew has pulled its bootstraps tight through COVID, and she is "blown away by the team I get to work with." G is proud to be responsible for that team's day-to-day happiness and growth.
"The challenge will always be continuing to find more amazing talent to join our team and family!" G says. "Stem is creating a culture that wants to hire strong employees first, then holds sincere values towards a diverse and impactful team. Once people get a feel for that, they want to be a part of it." 
Sarah Ingraham, Director of Restaurant Operations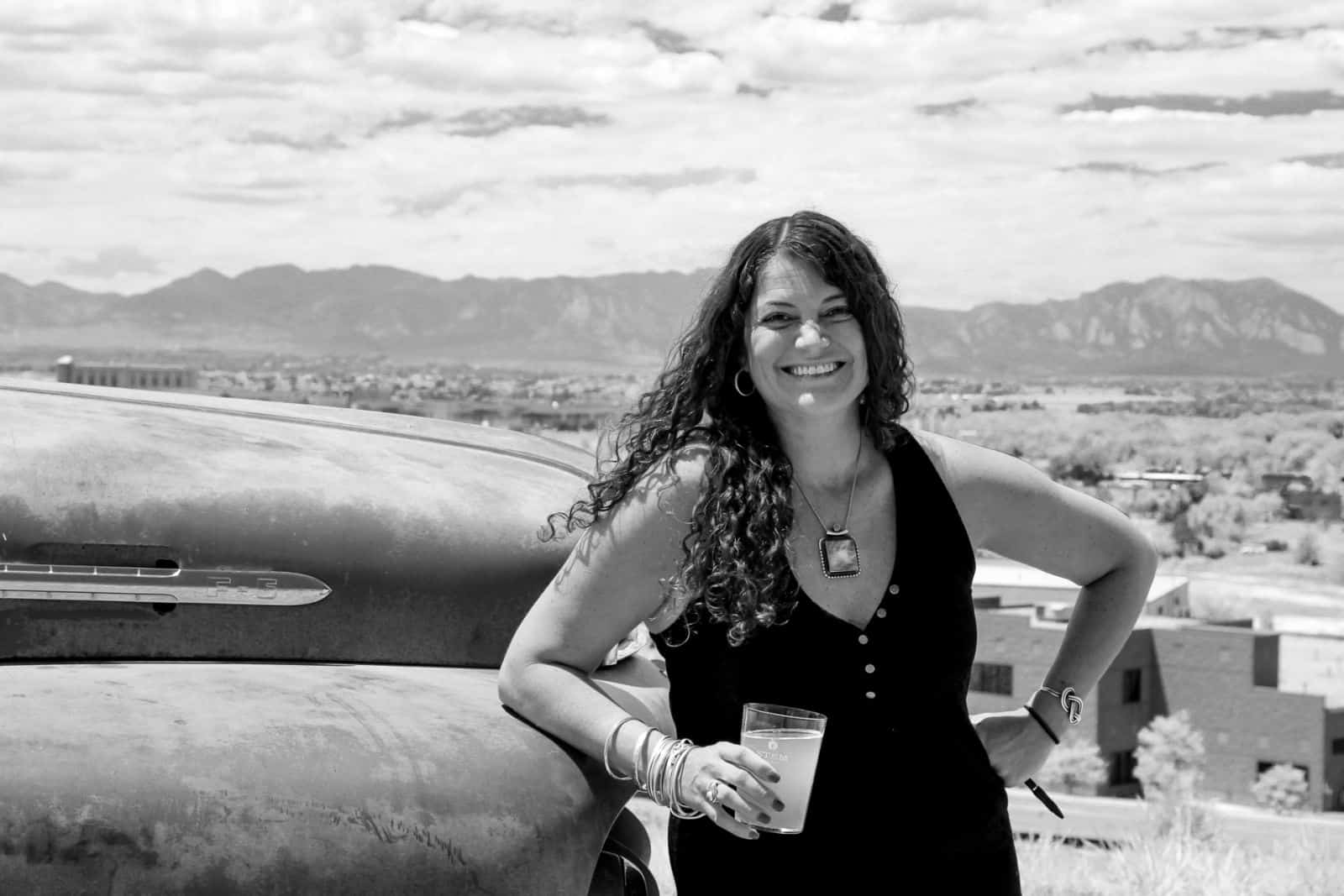 Stem's multiple retail locations means there is a lot of guest interaction to oversee. That job, Director of Restaurant Operations, belongs to Sarah Ingraham, who started working for the company in October of 2020. As anyone who's ever worked in a restaurant knows, no two days are ever the same, and Sarah's role requires constant training and staff development, lots of emails and lots of "cider and smiles."
"I'm constantly working on improving processes, creating structure and organization. With the added challenges of COVID and restrictions, I'm always figuring out how to maneuver and keep our guests and staff safe," she says. "Every aspect of hospitality was impacted by COVID this last year and a half. We stuck through it, put our heads down and did what we had to do to survive. We're starting to see that light at the end of the tunnel, and I am most proud of our team's perseverance to help and make it work until we get staffed."
Sarah grew up on a dairy farm in Maine, and started working in restaurants as a dishwasher at age 15, and she worked her way up to serving and managing throughout the years. Though her background is in the craft beer world, Sarah is a cider convert and especially loves Stem's Paloma, L'Acier and Crabby Neighbor ciders. Her team serves the guests who flock to Stem's locations to enjoy lively music, great food and incredible views.
When it comes to building a more inclusive cider industry, Sarah believes the first step is talking about it.
"Working for Leadership where you feel trusted, respected and listened to is incredibly important," she notes. "We have fun as well, and it doesn't hurt to have a little cider over lunch and discuss ideas and goals and plans." 
Heather Barnard, Pacific Region Sales Manager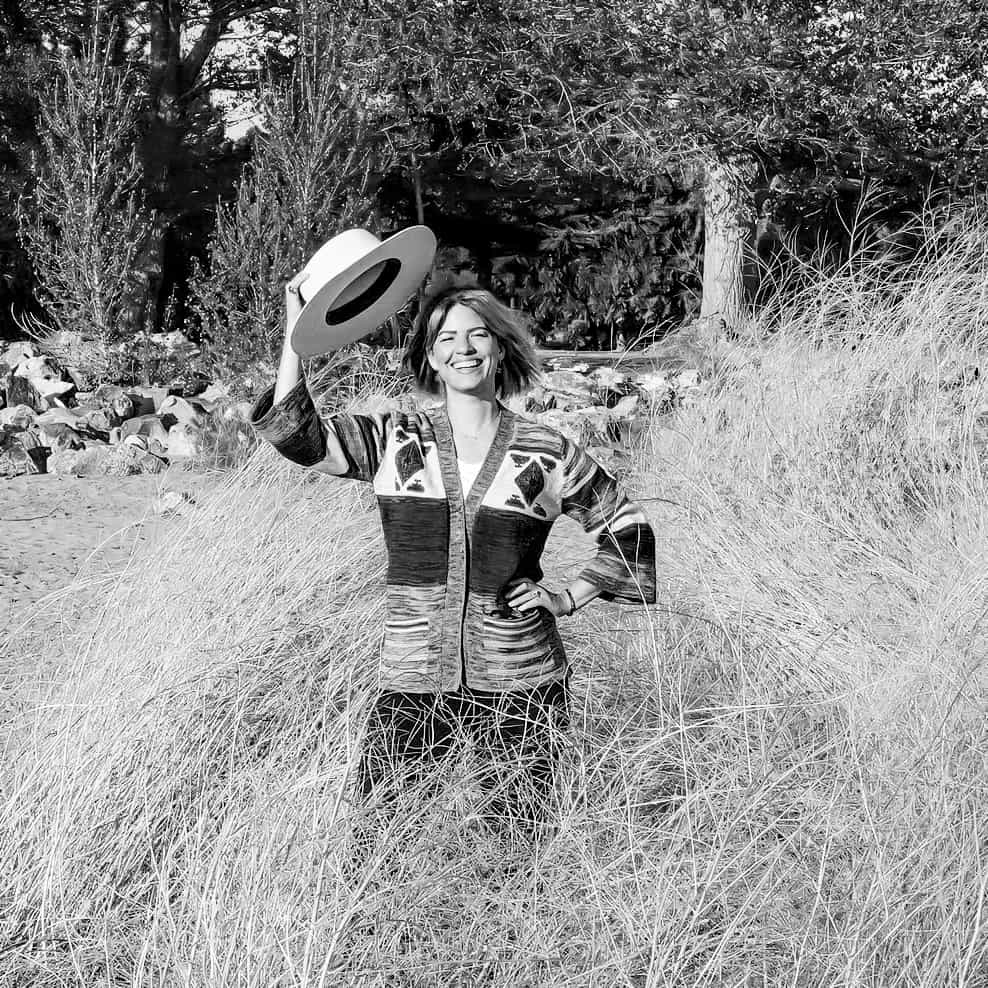 A hugely important part of a cider business for a national brand like Stem is sales. Heather Barnard manages the Pacific Region of the US, as well as on- and off-premise chain accounts nationally, for Stem. She says that being a sales manager is about being nimble and flexible; on an average day, she will stop by Stem's distributor to pick up samples and spends a lot of time making calls to various accounts, sales reps and colleagues.
"Some days I'll be driving all day and selling cider to retail accounts and restaurants, and some days I'll be working from home setting up big presentations for national chains," she say. "I love that every day is different, and a win can come when you least expect it!"
Heather's background is in hospitality. She worked for more than a decade as a Food and Beverage Director, sommelier and general manager. Last year, after being furloughed from her job in sales for a California-based distributor, she found out that Stem was hiring and applied to join the team, which she calls "collaborative and supportive."
"Despite not being able to meet my team in person until recently [due to COVID], they made me feel so welcome and have celebrated my wins like they were right there with me!" she remembers. "It's clear that our team believes in the product we're selling is as important as the people. The challenging part for me is not being able to see my team in person more often!"
 

Rose McPherson, Pastry Chef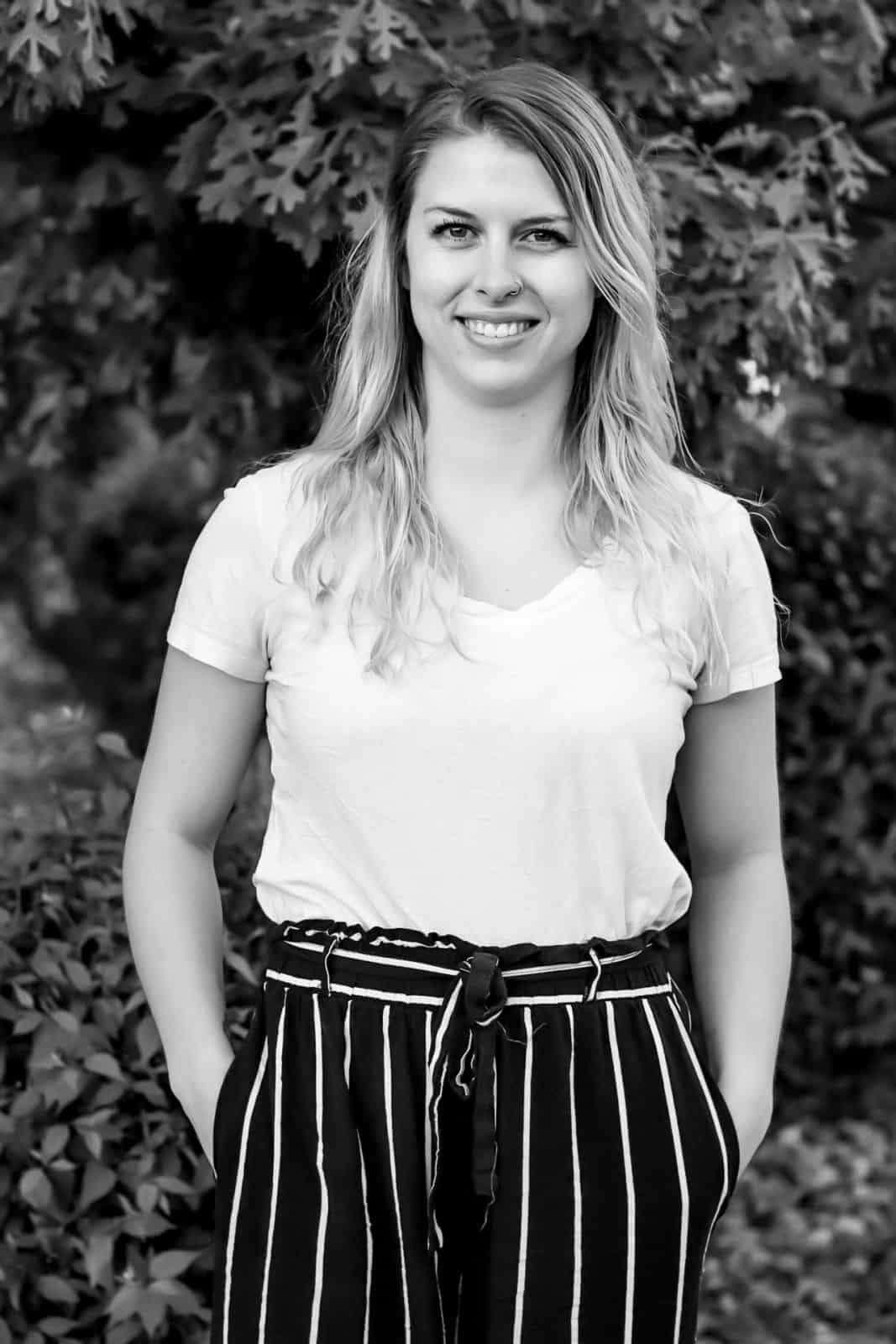 Rose McPherson is the pastry chef at Acreage by Stem Ciders, a role she's been in since February of 2020. Her day starts at 7 a.m. with a review of her pastry prep — she's responsible for the entire dessert menu and any other baking items on the lunch and dinner menus at Acreage. She enjoys a lot of creative freedom in her role, and feels especially proud when she puts new desserts on the menu 
She first discovered cider when her brewery-hopping sister and brother-in-law took her to Stem, and she's since become a huge cider fan. 
"A few years after my first experience with Stem, I saw they were hiring a pastry chef at their new restaurant and I had never been more excited about applying for a job than I was at that moment!" Rose remembers. "They asked me to be a part of their team, and cider has played a big role in my life since then."
She loves the warm vibe on Stem's team, where co-workers feel like a second family. When she first started working for Acreage, one of the very first things Rose noted to her executive chef was her surprise at seeing so many women working in the kitchen.
"I only noticed because, in my experience, I am usually the only woman in a kitchen," she says. "In fact, most pastry chefs that I know usually are the only women in a kitchen, so it was refreshing to see so many [women] here."
She credits Stem's Human Resources Director (Giannina Orozco, who we talked to earlier in this feature) for making a huge impact on the work environment in terms of inclusivity.
"Unfortunately, most people that have worked in kitchens before know that sexual harassment can be a major issue, and with no representation of a Human Resources Director, those situations can often get overlooked," Rose says. "Because of the HR role, I believe women here feel safer, heard, understood, and included, which, as a result, creates a better work environment for everyone." 
Arline Kellogg,  General Manager at Stem Ciders RiNo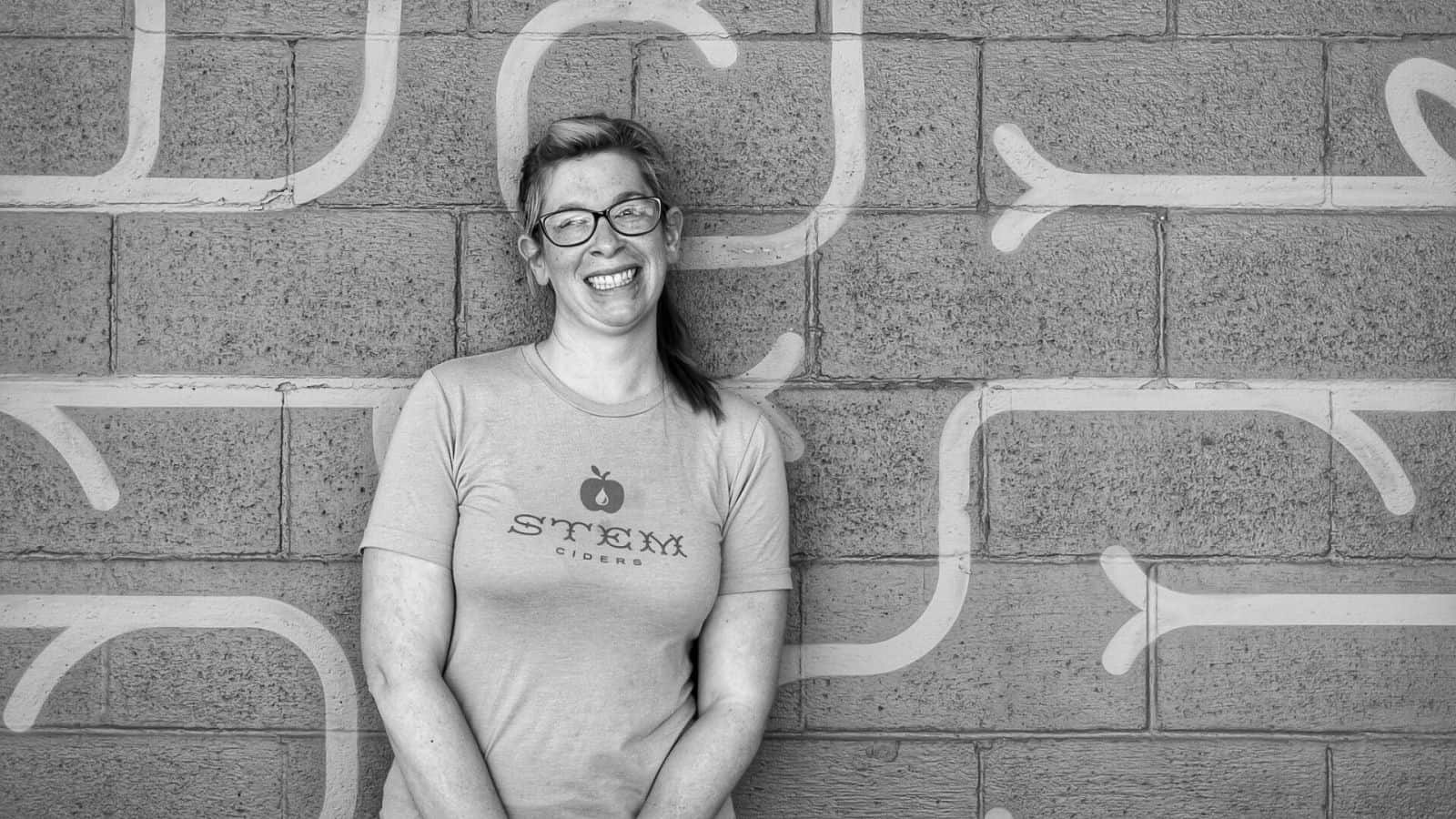 Arline Kellogg is actually Stem's first-ever employee! She met the founders while managing a homebrew store, and they started "nerding out" on cider together. She's now the general manager of Stem's RiNo taproom in Denver, where her days are full of emails, scheduling, meetings, changing menus, helping guests plan private events, ordering supplies and handling payroll. She also works behind the bar and in the taproom, engaging with customers and supporting staff. She loves the fun, welcoming community at Stem, and she credits the taproom's positive energy to the company's values.
"All employees are treated like friends and offered a space that feels as safe as home. Over the years, I have seen lasting bonds formed between employees, customers, regulars and vendors. I've watched first dates that have turned into marriages and met pairing partners that have exposed me to local businesses I never knew existed. I have helped bands book their first shows in the taproom that have gone on to play Red Rocks, and I have danced with customers at music fests who all first met each other while at Stem. I feel these interactions were only possible because we've created a positive, safe environment where people truly feel welcomed."
Arline appreciates that Stem is good at creating a diverse and inclusive work environment. Part of that, she says, is that Stem's employment posts are shared through platforms like Craigslist, social media and community boards.
"Every employee at Stem has a voice, they are encouraged to offer up suggestions regarding ciders, events, and so on, even outside of their departments. Stem functions as a team, not as separate entities, and this is enforced with town hall meetings, transparency, and offering every employee the opportunity for growth within the company," Arline notes. "The reason I've been with this company for over seven years is because of how Stem Ciders treats their staff, and how everyone is welcomed to work here without prejudice." 
Courtney O'Rourke, Director of Marketing and Cider Relations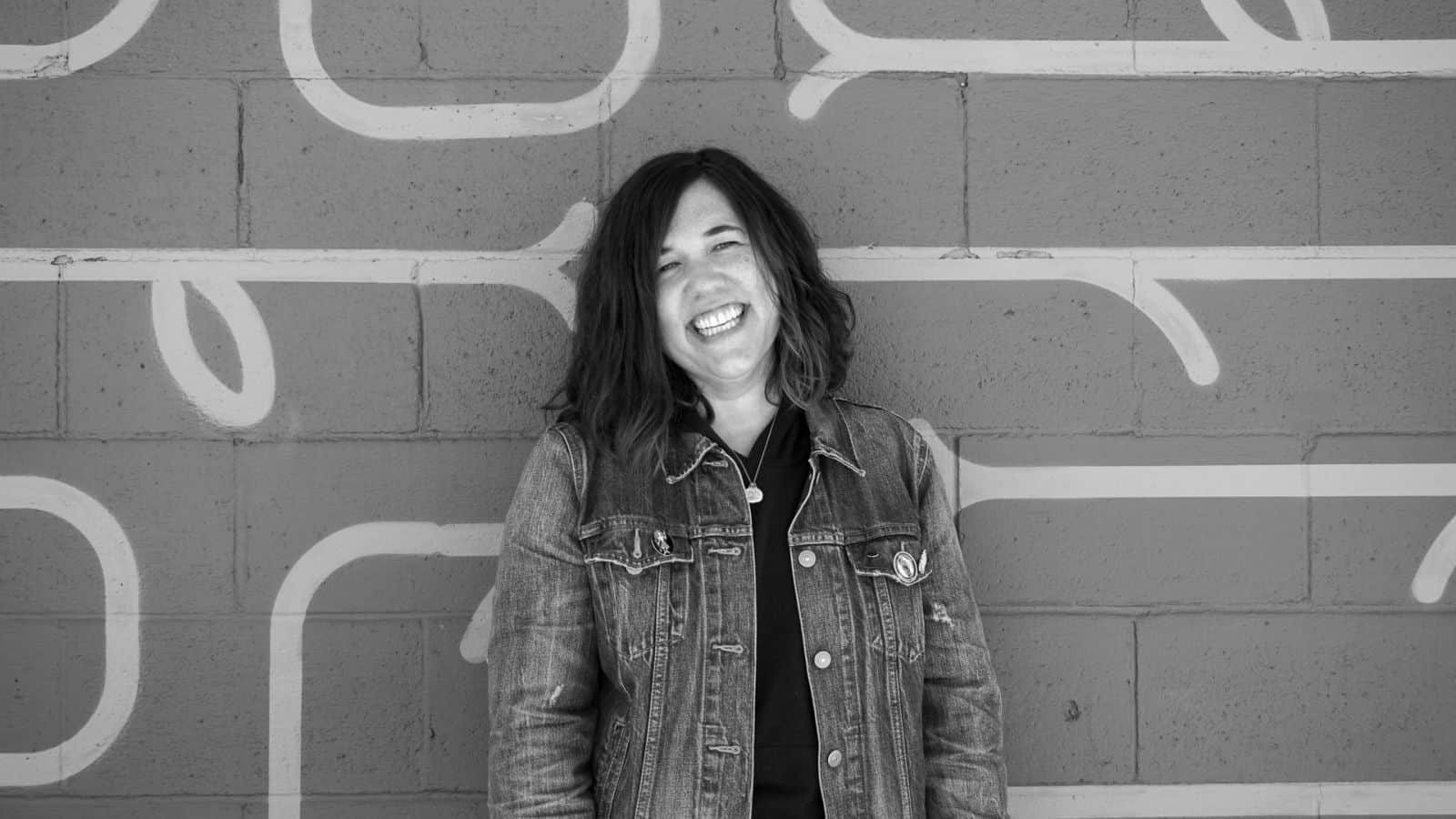 Courtney O'Rourke is Stem's Director of Marketing and Cider Relations, and she has been with Stem since 2015.
"It's true: time flies when you're cranking out cider!" she says.
Courtney grew up in Vermont, surrounded by orchards and cider mills, and has always been interested in craft, small-batch makers, and how things are made. She started a career as a writer and brand strategist, and was connected to Stem through a former colleague.  As a wine-lover, she was drawn to the brand's lower-ABV dry ciders. In her role, she finds the variety of design challenges most rewarding. 
"What I enjoy the most on the daily is how many hats I wear and all the creative marketing that my amazing team and I dream up or discover on any given day!" she explains. "The challenge? Too many bright ideas, not enough time or resources to bring them all to life."
This might include branding, designing and launching a new product, supporting a new wholesale market via our digital channels, building a menu at Stem's retail stores, testing a crazy unique cider blend in its taprooms, or imagining a new restaurant concept.
Fun, welcoming, creative, innovative and warm are just a few of the words Courtney uses to describe the Stem culture.
"We each have a collaborative nature that I think is pretty unique across departments and channels. If you have an idea to share, it will be heard," she says. "We may not act on it, but we are open to all ideas. Some of the best ideas are the ones we think are the most outrageous."
 

Lais Castello, Controller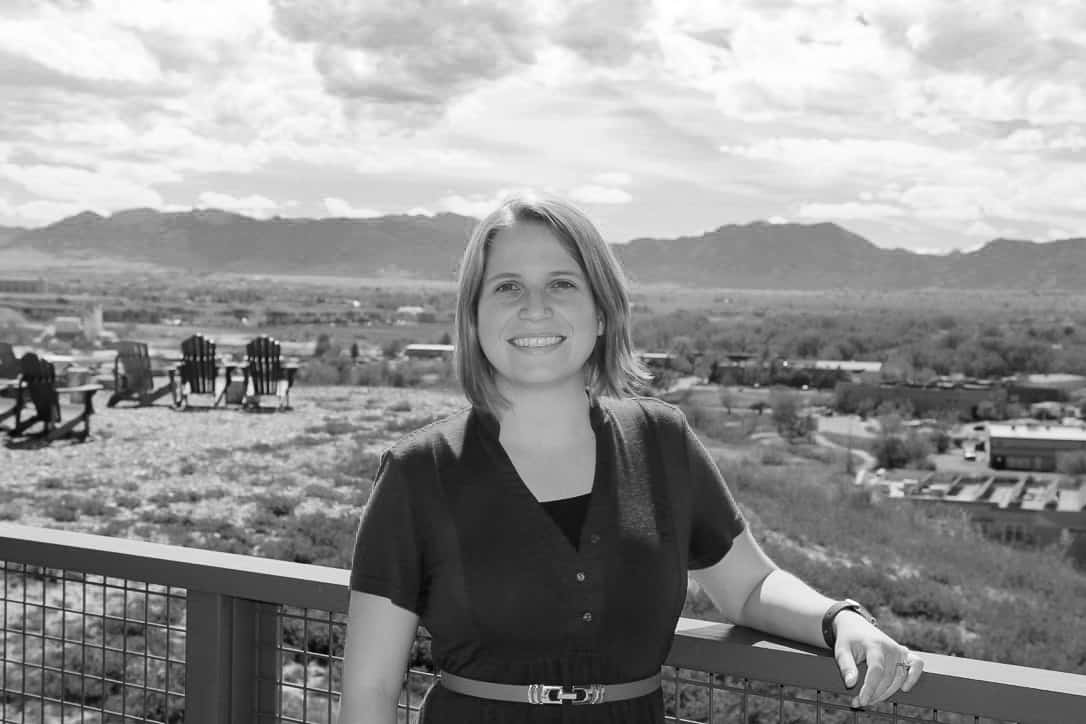 Stem's numbers, from payroll to accounts payable/receivable, to budgeting and planning, are under the care of Lais Castello, the company's Controller.
"It may seem like the most boring department, but believe it or not, I think it's fascinating!" Lais says.
A love of cider isn't what attracted her to Stem, initially. It was learning about the company's history and culture that was attractive, as she wanted to be a contributing part of a rapidly growing, small company that values its employees. She loves the laid-back environment, where everyone works hard but also enjoys "the perks" of the industry.
Managing Stem's various business segments is a not a simple job, but it's one that Lais finds energizing.
"Stem is not just about the cidery," she notes. "Making sure everything runs smoothly is both a challenge and what I feel is most rewarding about what we do. I love challenges."
From Lais's perspective, she hopes inclusion in the cider industry, and society at large, will get to the point when, "We are all just seen as peers, not minorities to be celebrated."
"I believe this is one of the things that makes Stem Ciders great," she says. "We work on hiring amazing people and professionals, and that is all that should matter, right?"
For more on Stem Ciders, visit its website and follow along on Facebook and Instagram. Interested in joining Stem's team? Check out its job listings to see all current open positions.
Stem Ciders RiNo Taproom is located at 2811 Walnut St., #150 in Denver, Colorado; phone: (720) 443-3007.
Acreage is located at 1380 Horizon Ave., Unit A, in Lafayette, Colorado; phone: (720) 443-3007.
All other photos: Stem Ciders