As rosé wine and champagne continue to shine in the pink-tinted spotlight, rosé cider has fully taken the booze scene by storm, thanks to a bunch of cideries throughout the country. With its blushing hue and a wide range of flavor profiles, each rosé has its own personality.
So, no matter how or when you choose to drink it, pink is here to stay. Find our favorite rosé ciders below (no rosé-colored glasses necessary):

When Angry Orchard jumps on board, you know a trend has gone mainstream. Its rosé cider delivers the crisp and refreshing qualities of cider with a rosy color and floral aroma. Angry Orchard found a unique, red flesh apple in Brittany, France that contributes to the cider's bright apple flavor and rosy hue.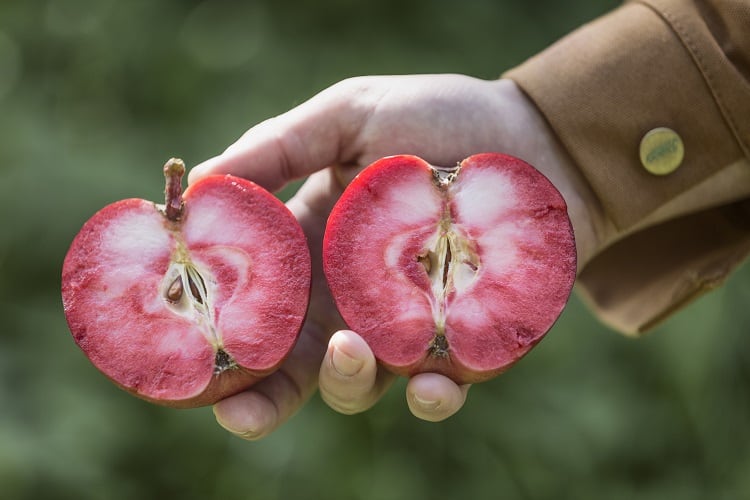 These super red apples were blended with the juices of six apple varieties and other ingredients, like a hint of hibiscus, to create a perfect rosé for spring and beyond: an unconventional, apple-forward style that brings a unique flavor for wine and cider drinkers, alike.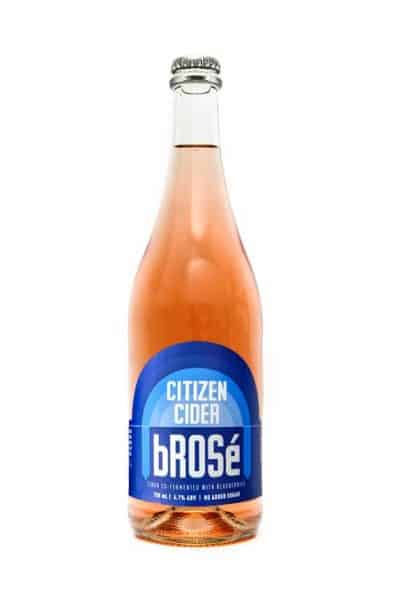 bRosé is inspired by and made by, you guessed it, three bros. in the great state of Vermont. This is a handcrafted cider made by co-fermenting 100% Vermont blueberries and sweet cider pressed at Happy Valley Orchard in Middlebury, Vermont. The blueberries are responsible for giving this cider its pink coloring. As Citizen Cider puts it, bRosé is the embodiment of cooperation: Blueberry and apple, summer and fall, farmers and cider makers. And, it sure tastes like teamwork; sweet success!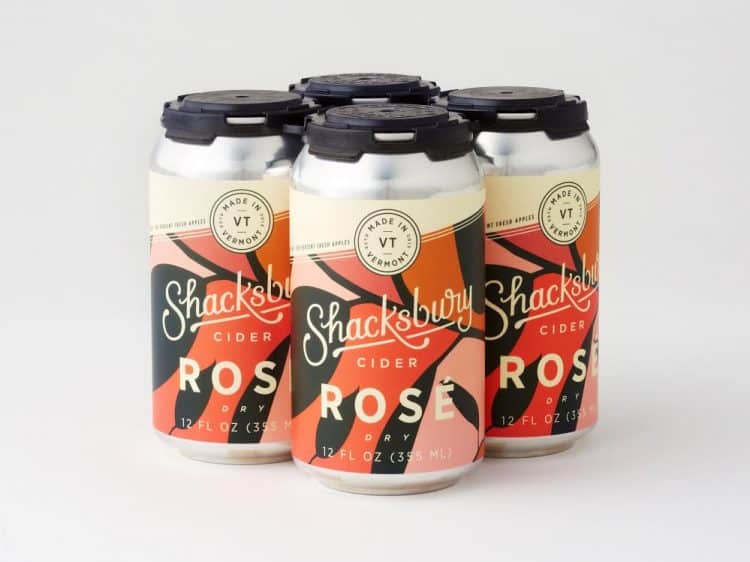 Meet Rosé, Shacksbury Cider's take on a pink-hued cider, which features 100% local fresh-pressed apples from Sunrise Orchards in Cornwall, Vermont. Post-fermentation, the cider ages on local California Syrah and Zinfandel grape skins, which lend flavor, color and tannin to the cider. The result? Shacksbury Rosé is a fun-loving, yet refined, cider that is as tasty as it is beautiful.

Promised as "summer in a bottle," Wolffer Cider's premium sparkling dry cider is a "reflection of soft summer hues of sunsets across the Hampton beaches." This unique hard cider is sourced from six varieties of New York state dessert apples through a carefully selective taste test, ensuring each variety contributes to the cider's distinctive character. In this case, the pink color comes from a dash of organic sweet potato extract that also serves to balance the cider's sweetness. To increase its rosé qualities, this cider was made with wine yeast, as well as wine skins, to produce that classic coloring: glowing with a shiny rose color.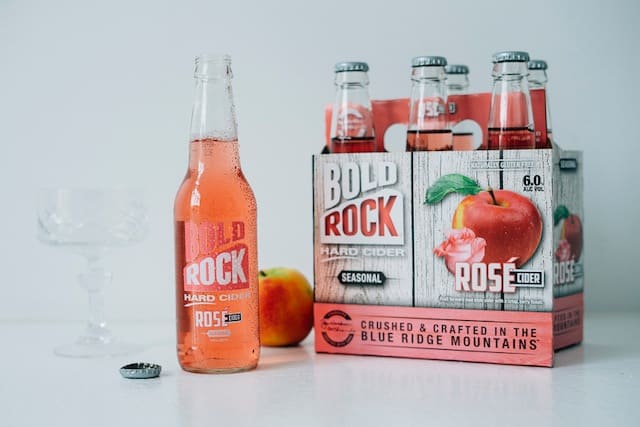 Bold Rock has created a fruit-forward rosé style cider with a crisp berry finish. With an emphasis on the classic berry notes of rosé wine, Bold Rock has given cider's apple base a vibrant fresh finish similar to the grape-based counterpart. A wide variety of red apples and a naturally occurring pigment extract have been added to achieve its rosy color profile. And, just like the rest of its line up, Bold Rock's rosé has 1/3 fewer calories than the majority of other ciders, which won't counteract your #summerbod goals!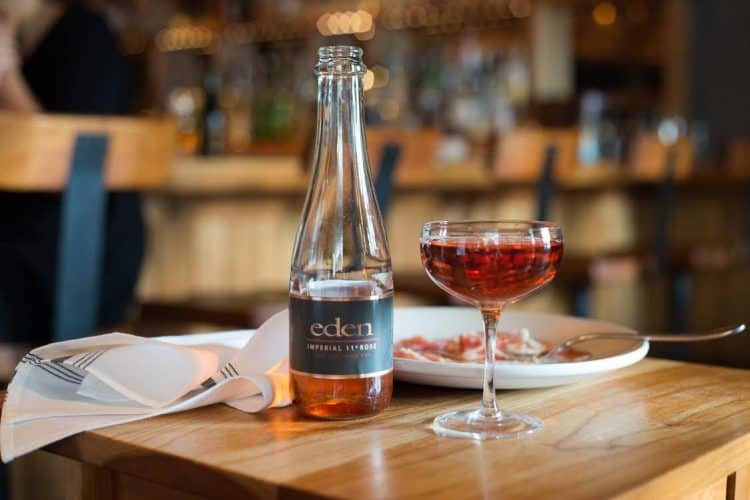 Eden's Imperial 11° Rosé Cider is created purely and only from apples and red currants. This means no added sugar, no added coloring or additional flavorings. Eden uses the cold winter weather in Northern Vermont to freeze concentrated juice before fermentation. Eden then co-ferments the juice with red currant to give the cider its fruity and tart flavoring and pink coloring.  The final product is lightly carbonated, full-flavored and pleasantly balanced. If you want a rosé cider to knock the socks of your friends who are natural wine fans, this is the one to serve them!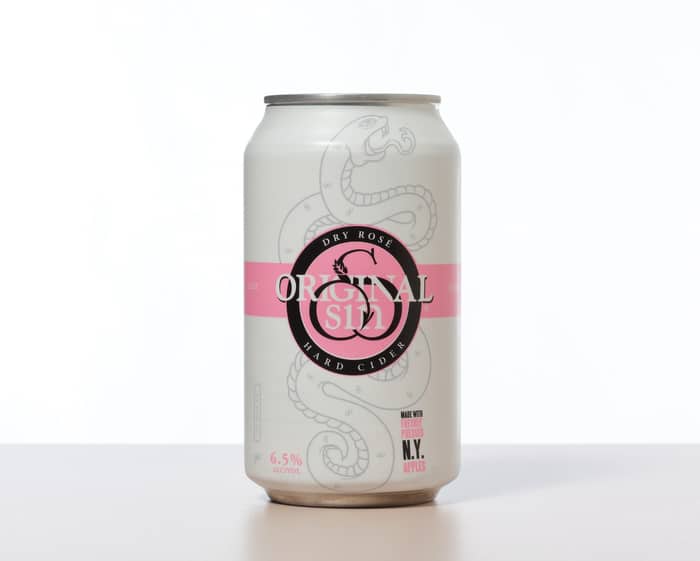 Original Sin created its Rosé Cider by using all New York apples, with its coloring coming from some time spent with grape skins. And it definitely lives up to the "dry" in its name, similar to champagne, along with a beautiful light pink color, a delicate nose and refreshing acidity.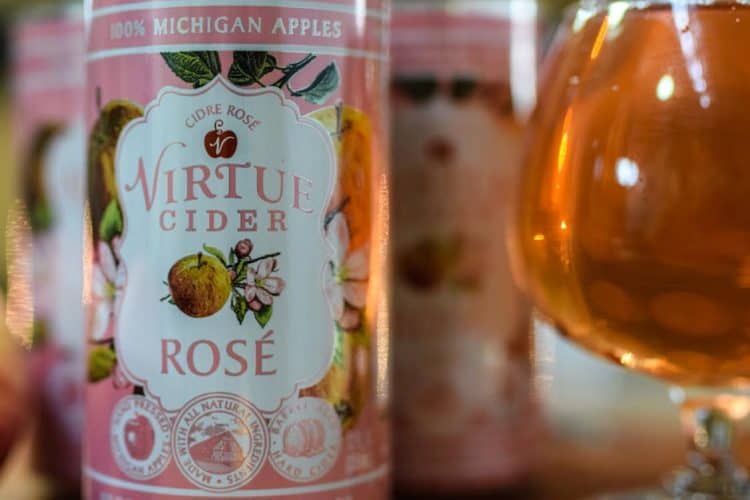 Virtue Cider's summery pink drink features a blend of hand-pressed heirloom Michigan apples, including Jonathans, Golden Russet, McIntosh, Winesap, Ida Red and Northern Spy. After pressing, the apples are aged in French oak barrels. Floral, dry and crisp, Virtue Rosé offers aromas of grapefruit peel and unripened strawberry with a tart finish.
So which rosé will you be sipping when the sun decides to stick around for spring and summer?
Eden Specialty Ciders photo: Mckenzie Doyle
All other photos: Contributed from Cideries